20 Sep 2022
Are you looking for a fun way to spend the upcoming holidays with your loved ones? Holden Beach is beautiful in the fall and winter months, and Hobbs Realty has an excellent selection of Holden Beach NC Rentals for the holidays. If you've never experienced Thanksgiving or Christmas at the beach, it may be time to check it off your bucket list!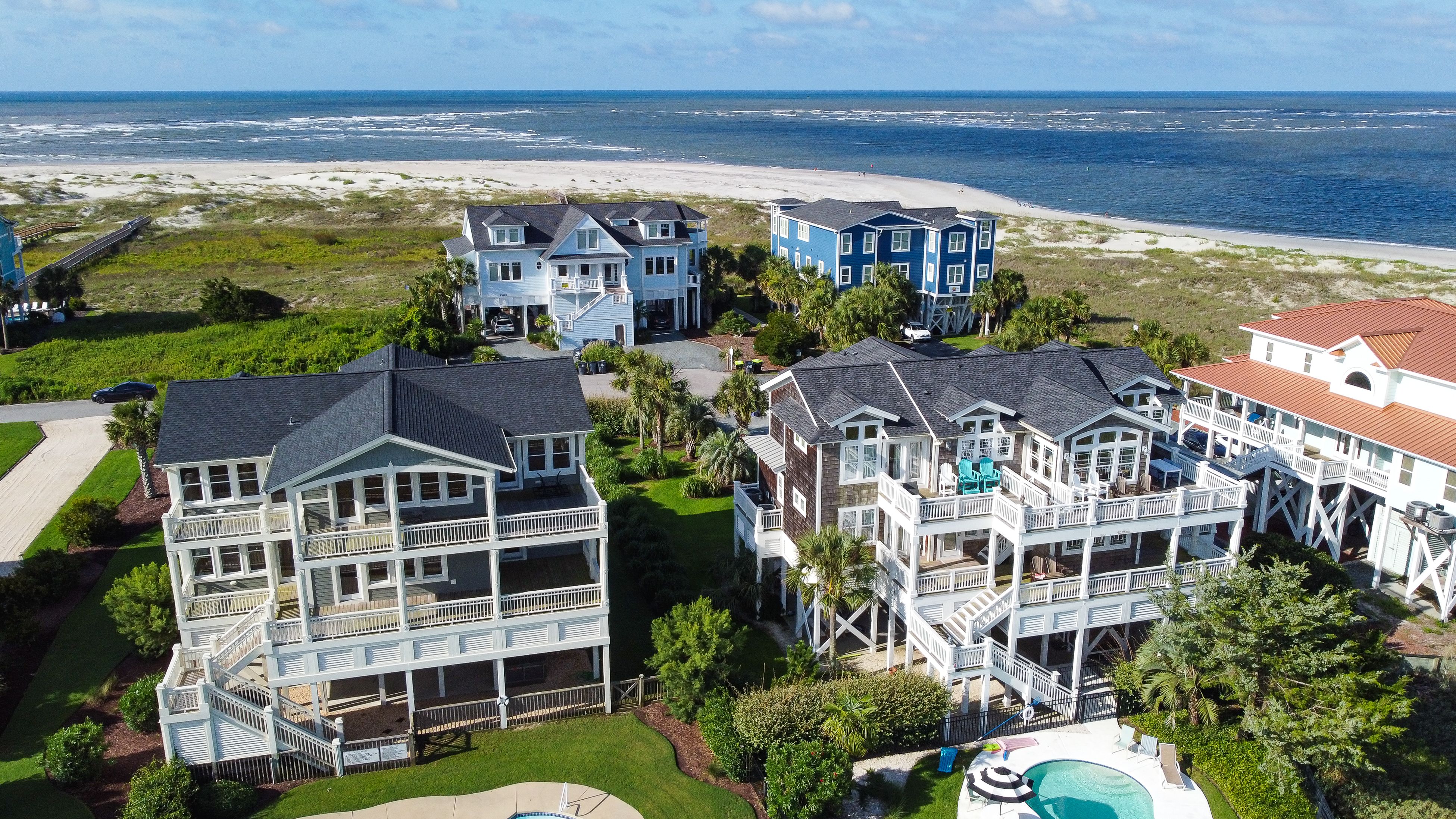 New Family Traditions Make Great Memories
Spending the holidays at Grandma's or Aunt Mary's may be favorite traditions, enjoying cherished times spent with family. But, during the past couple of years many of us have spent more time at home than usual. This year is a great opportunity to invite your family, get out of the house, and enjoy the holidays together at the beach. 
Oceanfront, Waterway, and Everything in Between
Holden Beach is an island perched on the southeastern North Carolina coast. Surrounded by the Intracoastal Waterway and the Atlantic Ocean, it is eight miles long and about a half mile wide in most places.
Our Holden Beach rentals are located throughout the island are oceanfront, waterway, and everything in between – most with some type of water view. Also, since the island uniquely faces south, residents and visitors enjoy beautiful sunrises and sunsets from almost any location!
Plenty of Space for Everyone to Relax and Enjoy
Whether your family is small or large, we're happy to help you find the perfect Holden Beach oceanfront vacation rentals to meet your needs. We have Holden Beach vacation rentals as large as 10 bedrooms and 10 bathrooms with two living areas and plenty of decks, porches, and patios for amazing outfoor living spaces. There are often bedrooms with multiple beds or bunk rooms to accommodate kids in a fun sleepover style.
Instead of renting one large home (or if one large home isn't enough space for your family), some guests opt for booking two or three smaller Holden Beach rentals in close proximity to each other or duplexes. This allows extra space and privacy while still being able to easily spend time together for meals and activities.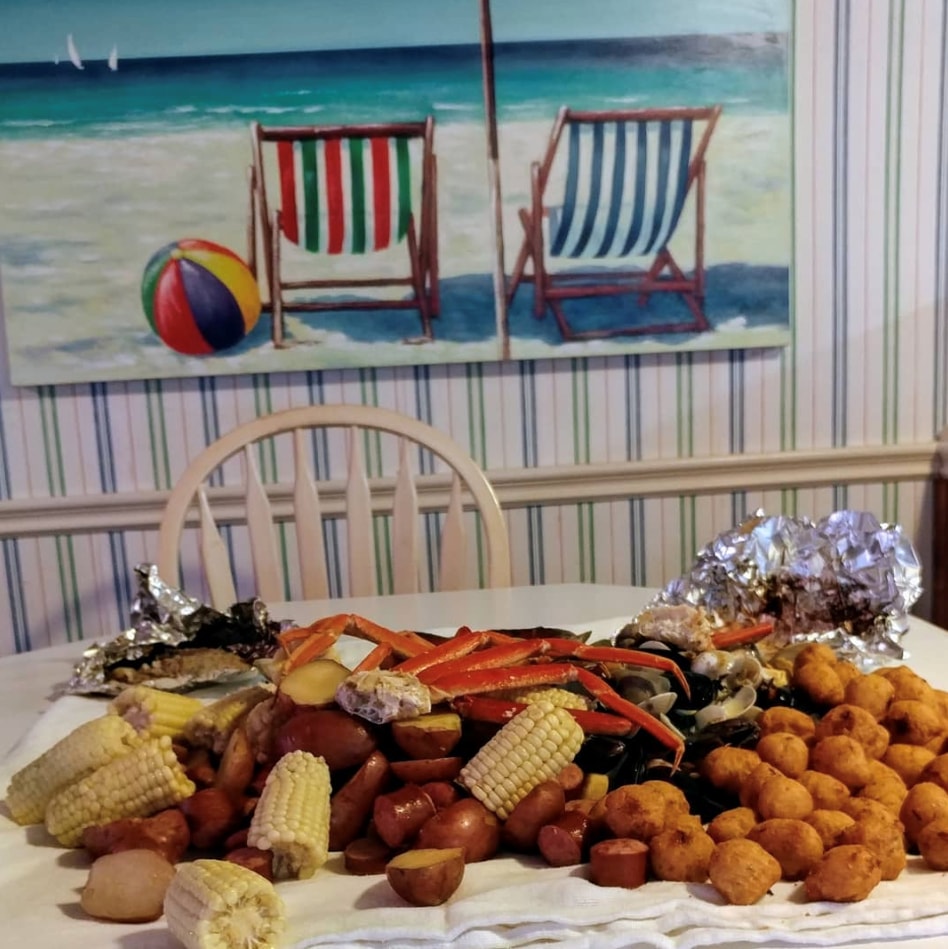 Cooking Family Meals - Together
Popular features for our spacious Holden Beach NC rentals include the well-equipped kitchens and large dining tables - perfect for holiday gatherings. Whether spending Thanksgiving or Christmas together at the beach or simply enjoying a fun fall or winter coastal getaway, you can easily cook family feasts in your vacation rental.
We also complied a list of our favorite top beach dinners to cook for a crowd that you might find helpful. We suggest simple menus that allow for multiple family members to pitch in and help. When you work together to prepare and enjoy meals, everyone can move on to relaxing and enjoying the beach!
Regardless of how many helpers are in the kitchen, it's also a nice break for everyone to enjoy a few meals during your stay at a local restaurant. You have a variety of options for delicious Holden Beach restaurants  Some close for a time in the off-season, so we suggest calling ahead to confirm open days and times for the restaurant you plan to visit.
Holden Beach is Perfect for All Ages
In addition to ensuring you book the perfect spacious vacation rental to meet your family's needs, we can assure you that there is plenty for everyone to do while you're here. Holden Beach really is perfect for every age!
Fishing, golfing, beachcombing, boating, and watersports are just a few of the many fun activities available for your family and friends. Holden Beach and the surrounding areas are also home to local gift shops, art galleries, aquariums, museums, and lighthouses. Sea turtle watches and memory mailboxes are always popular outings, too.

Since we're conveniently located between Wilmington, NC and Myrtle Beach, SC, additional attractions, restaurants, and shops are just minutes away.
Fall and Winter Seasons in Holden Beach
Many guests say fall and winter are their favorite seasons to be with us here at Holden Beach. The beaches and roads are quieter and the weather is often filled with mild and lovely days and evenings - but bring a windbreaker and hat for your breezy winter beach walks.
If days out of the office or school are a concern, don't worry! All of our Hobbs Realty vacation rentals have complimentary Wi-Fi service. You can work and learn in between relaxing and playing!
Hope to You Soon at the Beach… for the Holidays!
Are you and your family ready to book a spacious Holden Beach vacation for the holidays?
Browse our Holden Beach NC rentals to find your perfect vacation rental. If we can help you in your search, give our #Hobbspitality Team a call at (844) 846-4885.
We hope to see you soon.... at the beach!
**
Darcy Geho is a contributing author to this Hobbs Realty blog. She spent 11 years working in the vacation rental industry while she lived on and traveled the North Carolina coast. Like most of our visitors, when Darcy isn't on Holden Beach, she looks forward to her next visit.