18 Nov 2019
The Atlantic Ocean and its beaches are home to a wondrous variety of plant and animal species. While you're visiting our island for your next Holden Beach vacation, you will likely spot many of them during your relaxing deck-sitting sessions and leisurely walks on the beach. 
Maybe you will see seagulls or piping plovers playing on the water's edge, pelicans or dolphins chasing a shrimp boat just offshore, or fishermen catching seasonal fish while surf fishing or casting lines off the Holden Beach Pier. If your vacation rental is on a canal or the waterway, you might see crabs in the shallow waters of the Intracoastal Waterway or cranes relaxing in the marshes.
As awesome as it is to enjoy these treats of nature right here on Holden Beach, there are some other really great opportunities in our area where you can learn even more about our interesting aquatic world.
North Carolina Aquarium at Fort Fisher
The North Carolina Aquarium at Fort Fisher is located in Kure Beach, which shares the island with Carolina Beach and is located on the southeast side of Wilmington. Traveling to Kure Beach by ferry is a great way to avoid the Wilmington traffic while enjoying the relaxing scenic route.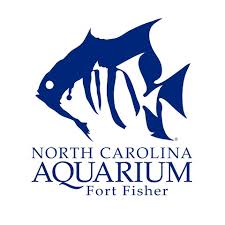 To enjoy this travel experience, take a quick drive from Holden Beach over to Southport. From there, take the 35-minute ferry ride directly to Fort Fisher, which is located on Kure Beach. On a nice, breezy day, you can also leave your car in Southport and pay $2 per person for the round-trip ferry ride if you'd like. When you arrive at Fort Fisher, the aquarium is about a 1.8 mile walk from the ferry dock.  
Or, if you prefer to take your vehicle, cars up to 20 feet cost $14 for a round-trip ride, with prices increasing for vehicles 20 feet and over. For more information, ferry schedules, or to make reservations, you can call the North Carolina Ferry System at 1-800-FERRY or visit the website for fare and schedule details. 
Exhibits in the North Carolina Aquarium at Fort Fisher offer creative views into the wildlife of our coastal region. The aquarium will take you down the Cape Fear River and its freshwater and swamp habitats, into the life of animals found along the coastline, and, finally, out into the Atlantic Ocean to the reefs and open water areas.
A variety of live events take place in the aquarium each day, including animal feedings and behavior demonstrations. You can observe various species, depending on the day and time of your visit, including sharks, stingrays, tropical fish, gar, box turtles, invertebrates, schooling fish, and more. 
Daily educational talks about aquatic species are also offered by museum staff. Interactive play times for the kids, fossil digs, and more can also be experienced during your visit to this popular North Carolina attraction. For more information, contact the North Carolina Aquarium at Fort Fisher at (910) 772-0500.
While in the Fort Fisher area, before you head back to Southport you might also like to stop by the Fort Fisher National Historic Landmark, just under a mile down the road, for an additional lesson in North Carolina history.
Ripley's Aquarium of Myrtle Beach
Another fun aquarium within about an hour's drive from Holden Beach is the Ripley's Aquarium of Myrtle Beach (located at Broadway at the Beach at 1110 Celebrity Circle). This Myrtle Beach attraction is home to over 10,000 sea creatures in a variety of natural habitat replicas. You can also enjoy the touch tank that features stingrays, jellyfish, and horseshoe crabs.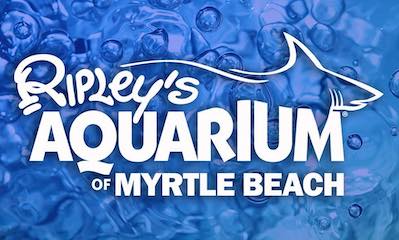 A variety of seasonal and traveling exhibits are also popular at the Ripley's Aquarium, so you'll enjoy something different every time you visit! Live shows are offered on site throughout the day, including shark feedings, mermaid shows, dive interactions, sea dragon feedings, and octopus feedings. Be sure to check the aquarium schedule for which events are offered each day. You may even want to make a reservation for one of the special experiences offered for the adventurous, such as the Stingray Experience, Sleep with the Sharks, or the Glass Bottom Boat Adventure.
The Stingray Experience will allow you to actually get in the tank and swim with the stingrays. Sleep with the Sharks is an overnight event where you will enjoy a dive show and scavenger hunt, followed by a sleepover with your group in the Dangerous Reef Tunnel. Finally, the Glass Bottom Boat Adventure – the first and only one of its kind in the United States - lets you enjoy up-close encounters in the shark tank. 
For questions or to make your reservation for any of their special experiences, you can contact Ripley's Aquarium at (800) 734-8888.
Did you know that Ripley's also offers some other attractions in Myrtle Beach's Broadway at the Beach area? They include the Ripley's Believe It or Not! Odditorium, the 5D Moving Theater, the Marvelous Mirror Maze, and the Haunted Adventure. If you are interested in spending more time in the area after your aquarium tour is over, they have combination attraction tickets available.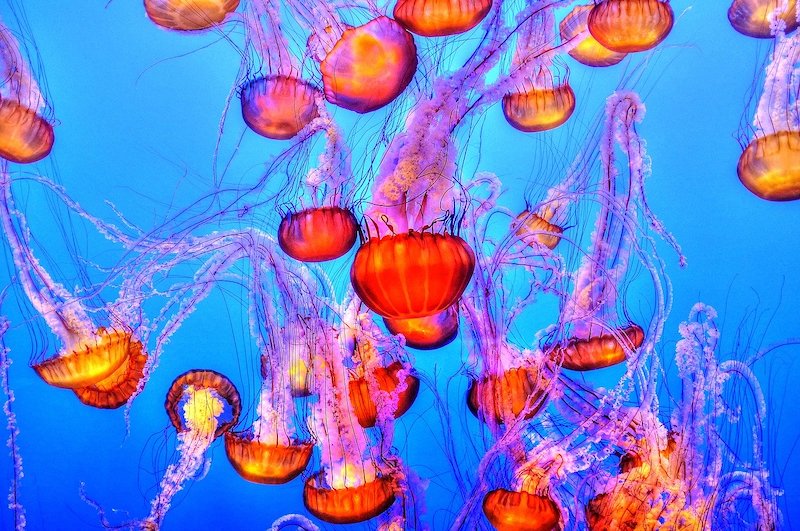 On the way back to Holden Beach, be sure to make a stop at another favorite Myrtle Beach area spot for outdoor enthusiasts - Bass Pro Shops (10177 North Kings Highway). Aquatic features inside the store include a freshwater pond and a saltwater tank. If you have little ones on your visit, you can call ahead during the holiday season at (843) 361-4800 to find out when Santa might be on site for an extra special treat.
Meanwhile, Back in Brunswick County
On your aquarium tour, there is one more stop you should make - right here in Brunswick County! In Ocean Isle Beach, you will find the Museum of Coastal Carolina at 21 East Second Street. There is a popular touch tank inside the museum that includes sea stars, horseshoe crabs, and sea urchins, to name a few.
Inside this educational attraction, you'll find a virtual aquarium, interactive exhibits, and a variety of displays that will teach you about North Carolina's barrier islands, the Green Swamp, and the reefs located off of our coastline. For more information, you can call the Museum of Coastal Carolina at (910) 579-1016.
More Holden Beach Area Activities and Museums
Looking for more cool stuff to learn and do around here? There are a number of other activities and museums in the area you might enjoy checking out during your Holden Beach vacation, when you aren't hanging out at the beach or resting in your Hobbs Realty vacation rental.
We're here to help you plan your next fun Holden Beach adventure. Give us a call at (800) 655-3367 and one of our Hobbs Realty vacation rental whizzes will answer your questions and help you find the right property at the right price for you and your family!
Darcy Geho is a contributing author to this Hobbs Realty blog. She spent 11 years working in the vacation rental industry while she lived on and traveled the North Carolina coast. Like most of our visitors, when Darcy isn't on Holden Beach, she looks forward to her next visit. In her spare time, Darcy enjoys sharing her adventures on her blog.