31 Jan 2023
Holden Beach, NC is the perfect family-friendly beach destination. Whether your family consists of small children, teenagers, elderly family members, four-legged companions, or just a group of adults taking a break at the beach – Holden Beach won't disappoint!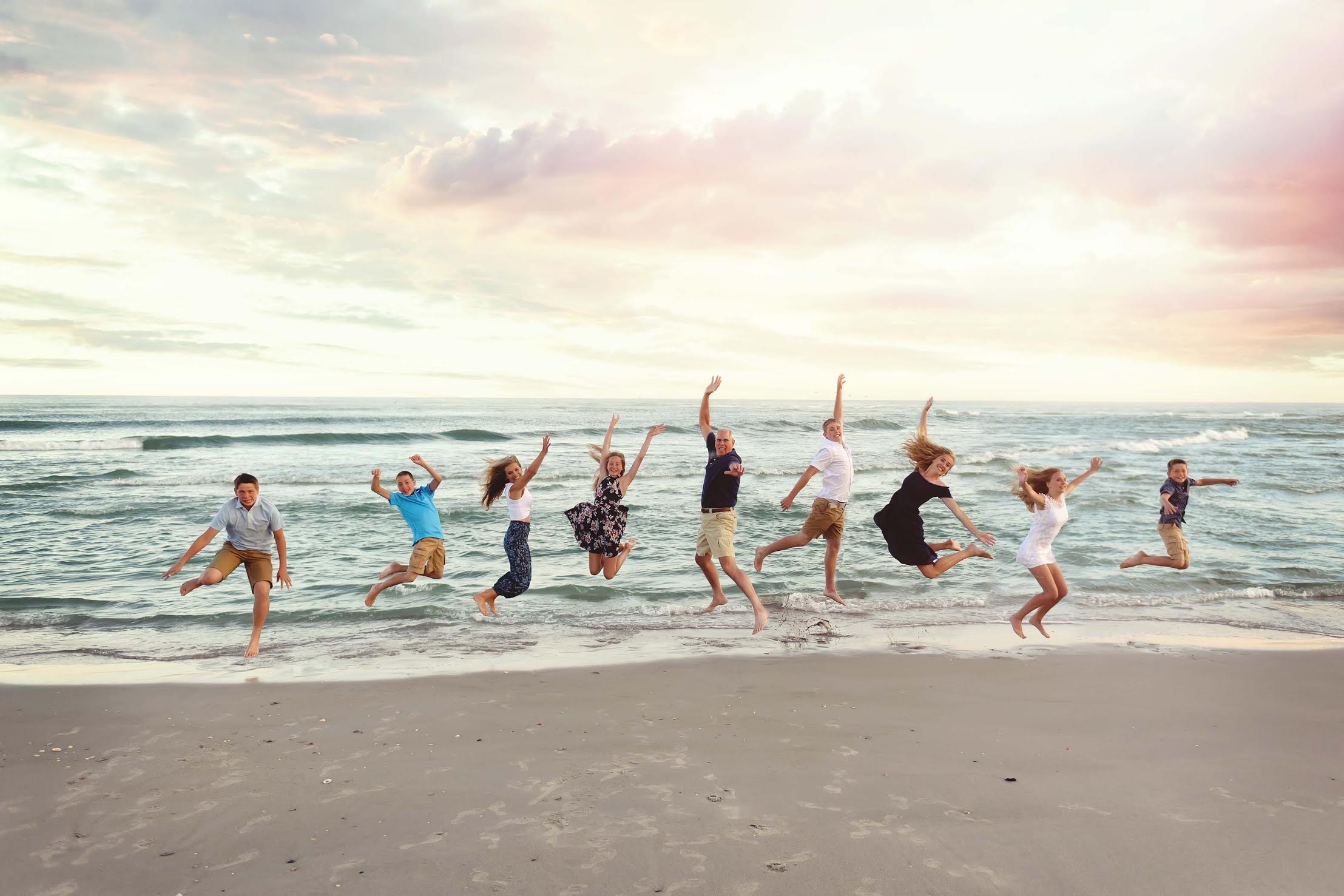 TOP TEN REASONS
Check out this fun list of 10 things that make Holden Beach the perfect destination for your family's next North Carolina beach vacation.
1. Holden Beach Restaurants
When it's time to eat, there are boatloads of great restaurants in the Holden Beach area. Experience a fun lunch of a uniquely grilled shrimp burger (with yummy sauce) at Provision Company in the screened-in deck overlooking the Intracoastal Waterway. Enjoy a hand-pressed Carolina burger or a foot-long with cheese, onions, chili, and slaw at Mankins Causeway Café, or everyone's favorite pie at Patronies Pizza. Stop by Archibald's Deli for some sandwiches and salads to go for your oceanside picnic on your vacation rental's deck for the best seat in the house! Check out our comprehensive list of delicious restaurants in Holden Beach.
If your family prefers to cook, you can grab groceries to go at the Food Lion located just across the bridge to dish up for a family ocean-view meal at "home." You can also pick up some locally grown and caught items from our delicious local produce stands and seafood markets.
2. Holden Beach Activities
Who doesn't love strolling the beach while hunting for seashells, sand dollars, and sharks' teeth? In addition to beachcombing for treasures, you can snag a fishing license and rent a fishing rod or two from The Rod & Reel Shop to do some fishing from the beach or at the Holden Beach Pier. Surf lessons are also available from Southern Surf Academy, or you can buy a boogie board at one of the local beach shops. If you and your kids love the water, we think you will enjoy our watersport guide to Holden Beach.
Building sandcastles and flying kites are also favorite pastimes for the kids while the adults relax in a beach chair with their toes in the sand. The local Causeway shops usually have a good selection of affordable kites for purchase. Fishing, nature, waterway, and sunset tours with Tour H20 are also popular area activities for the whole family to appreciate.
Remember, whatever beach activities you and your family choose, be aware of these beach and ocean safety tips before you venture into the water. If you don't already know about ocean tides, we encourage your group to familiarize yourselves before your vacation.
3. Other Activities to enjoy in Holden Beach, NC
For an afternoon or evening away from those fun beach activities, the kids might like a quick game of miniature golf followed by ice cream treats at Treasure Island or Fantasy Isle. An afternoon at Magic Mountain Water Slide is always enjoyed by all. Other delicious treats to enjoy after a day in the sun can be found at Saltwater Shanty or Beaches-N-Cream ice cream shops.
If you find yourself with the dreaded rainy day during your Holden Beach vacation, don't worry! We put together a great list of rainy day activities for you, too!
4. The Atmosphere 
Situated along the southeastern coast of North Carolina about 15 miles from the closest main highway (US Highway 17), Holden Beach is a quiet and safe beach community. There are no stoplights on the beach, and most of the traffic on the beach is comprised of our residents and visitors. Once you drive over the Holden Beach Bridge with its breathtaking views, we welcome you to a different world – and we're excited to share it with you!
5. The Convenience
You can buy most of the supplies you will need right here in Holden Beach. We have a Food Lion grocery store, Walgreens Pharmacy, beach shops, restaurants, and beach gear rentals. An added convenience is that nearby Shallotte is just 15 minutes away and is home to our nearest Walmart and other items you may need. If you forget to pack anything – no worries since!
6. Holden Beach Attractions Within 30 Minutes
There are several other beaches in Brunswick County that offer fun things to do. We encourage you to check them out while you are here. Many people enjoy the history and beauty at the waterfront in Southport, which is also home to a few local art galleries. You can see the Bald Head Island Lighthouse from the Southport Waterfront, and the Oak Island Lighthouse in Oak Island is also a popular attraction. The adventure-seekers in your family will enjoy checking out The Swamp Park in Ocean Isle Beach.
7. Attractions Within an Hour of Holden Beach
Holden Beach is about an hour south of Wilmington, and approximately the same distance north of Myrtle Beach, SC. If you're up for a day trip to explore either of these areas, you will find plenty of things for your family to enjoy. Some favorites in Wilmington include the Battleship North Carolina, Airlie Gardens, Historic Downtown Wilmington, the Children's Museum of Wilmington, and more. Those who enjoy Myrtle Beach like Broadway at the Beach, the Myrtle Beach Boardwalk, Ripley's Aquarium of Myrtle Beach, and the SkyWheel Myrtle Beach, among others.
8. Sea Turtles & Marine Education
Our beautiful island is home to the Holden Beach Turtle Watch, a non-profit organization founded in 1989 to protect the area's sea turtle population. Depending on when you are here, you might be able to get in on a nest watch or hatching event. Check out our sea turtle guide to learn more, including some important rules to follow to ensure the safety of the sea turtles who visit Holden Beach.
If your children are interested in learning more about sea turtles and other marine life, they may enjoy a trip to one of our local aquatic attractions. These include the North Carolina Aquarium at Fort Fisher and the Karen Beasley Sea Turtle Rescue and Rehabilitation Center in Topsail Island.
9. Bike/Walk Paths 
There are several paths in Holden Beach that are great for walking and bike riding. Boomer's Rentals or Beach Fun Rentals are local rental supply stores that can outfit you and your family with bicycles, sporting goods, and other beach gear.
10. Holden Beach Vacation Rental Amenities
Whatever your family's preferences, Hobbs Realty offers Holden Beach rentals across the island featuring various amenities to meet your needs. We have rentals with hot tubs and swimming pools, dog-friendly rentals, and more. Please don't hesitate to reach out to us, and one of our helpful vacation whizzes will help you find the perfect fall vacation getaway for your entire family.
SEE YOU SOON!
This is just a sampling of the reasons so many are attracted to Holden Beach. 
Like so many others, you may be looking for creative, family-friendly ways for distance learning and remote work as well. If so, check out our tips for distance learning at Holden Beach.
We hope to see you here soon... at the beach!
.
.
Darcy Geho, a contributing author for this blog, spent 11 years working in the Holden Beach vacation rental industry while she lived on and traveled the North Carolina coast. Like most of our visitors, when she isn't at the beach she looks forward to her next visit.