29 Jul 2020
Beauty is easy to find in Holden Beach. Your favorite may be the panoramic views of the Atlantic Ocean and the Intracoastal Waterway as you crest the bridge, or perhaps you most enjoy the amazing sunrises and sunsets that can be enjoyed from the deck of your vacation rental. Some visitors find the beautiful variety of shells found during beachcombing adventures to be their vacation highlight, while others enjoy spending time birdwatching in the island marshes.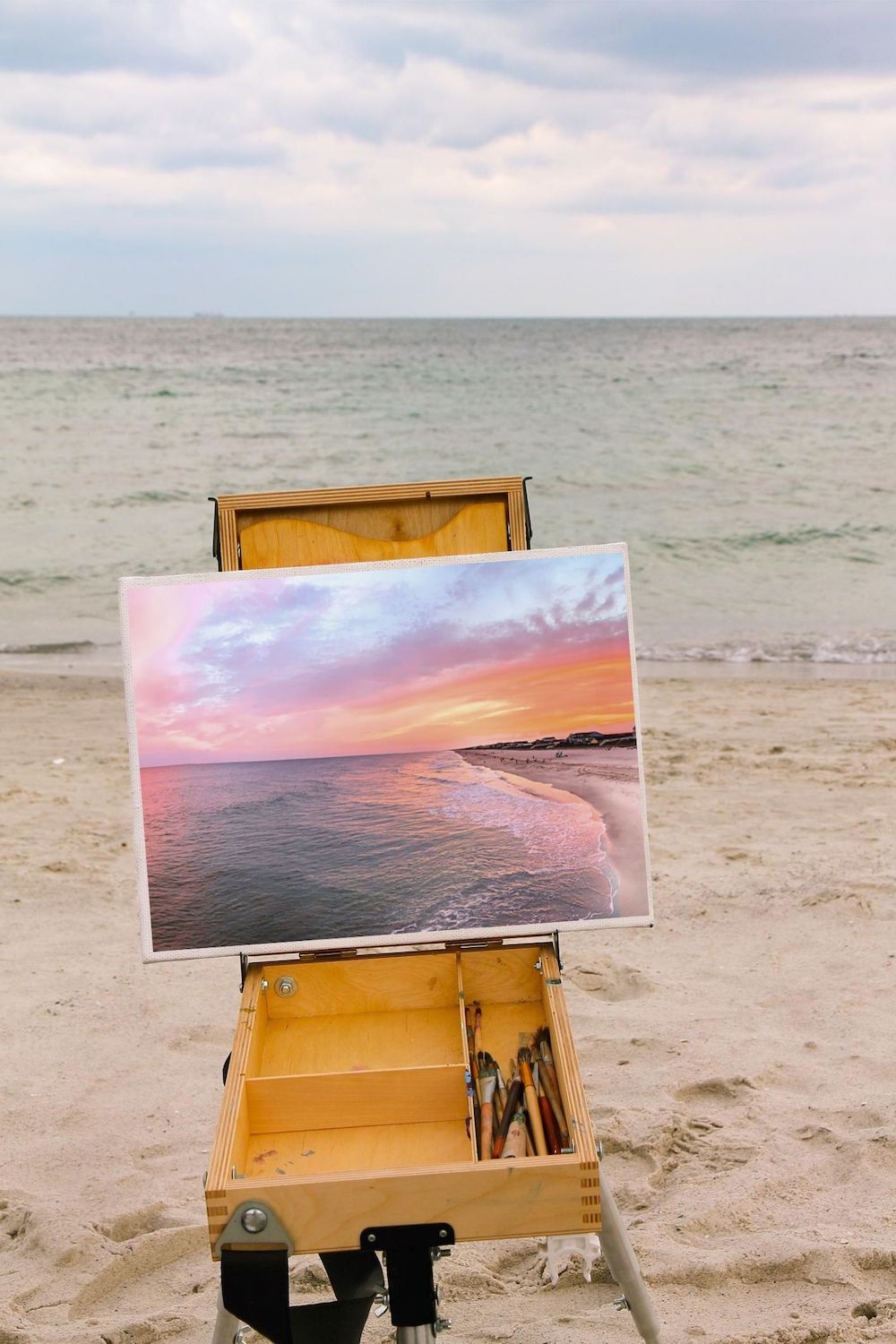 Just as you enjoy the beauty of our North Carolina barrier island, it's not surprising that many artists find inspiration for their work here, too.
As you relax and bask in all the good things during your week at the beach, we encourage you to visit the local art galleries. Some offer lessons and hands-on creativity, while others feature lovely local artwork you can purchase as a keepsake of your annual Holden Beach getaway.
Holden Beach Art Galleries
A few great art galleries are located just across the bridge from Holden Beach on the mainland in Supply. A fun family stop is Vincent Van-Go (formerly Cappuccino by the Sea), where everyone in your family can choose a piece of unfinished pottery to paint and take home. You can find them in their new location at 2842-A Old Ferry Road.
KD Morris Art is located on the Causeway and offers pop-up garden art shows and Sip & Sketch classes. The 2020 schedule is on hold at this time, but you can find them on Facebook for updated information as it is available.
Mary's Gone Wild is the unique brainchild of NC visionary folk artist and Brunswick County native, Mary Paulsen. Located at 2431 Holden Beach Road SW, Mary's is home to several buildings that she built using recycled wine bottles, including her main gallery where most days you will find her creating new art. Mary will be glad to see you and, more often than not, invite you to sit with her as she paints and tells stories.
If antiques are more your style, check out the local antique shops in our rainy day activities blog in case you have time to add a few stops to your art gallery itinerary.
Ocean Isle Beach Art Galleries
Ocean Isle Beach is located just to the south of Holden Beach (it's the island you see from the West End of the island). It's home to the Museum of Coastal Carolina at 21 E Second Street, and Island Art and Books at 6885 Beach Drive SW. A variety of coastal Carolina artisans are showcased at this unique art gallery, ranging from books and cookbooks to jewelry, paintings, photography, and gifts.
Calabash Art Galleries
Calabash is well known in our state for being the place to go when you want to eat the delicious, classic fried seafood. So, if enjoying a Calabash-style seafood dinner is on your vacation agenda, you may want to combine it with a visit to a couple of local art galleries.
Sunset River Marketplace showcases contemporary art, artisan jewelry, unique pottery, hand-blown glass, and more. They are proud to feature artists from the Carolinas in their large gallery located at 10283 Beach Drive SW, and there is also a pottery studio and art classrooms on-site. Pottery and painting classes are offered on a regular basis, as well as Paint & Party events.
Calabash Photography Art & Curios is a quaint local art gallery that features paintings, pottery, books, and woodwork from local artists and authors. You will also enjoy the selection of wine that can be purchased by the glass or bottle. Located at 9970-1 Beach Drive, this location was once the home of Moore's Grocery.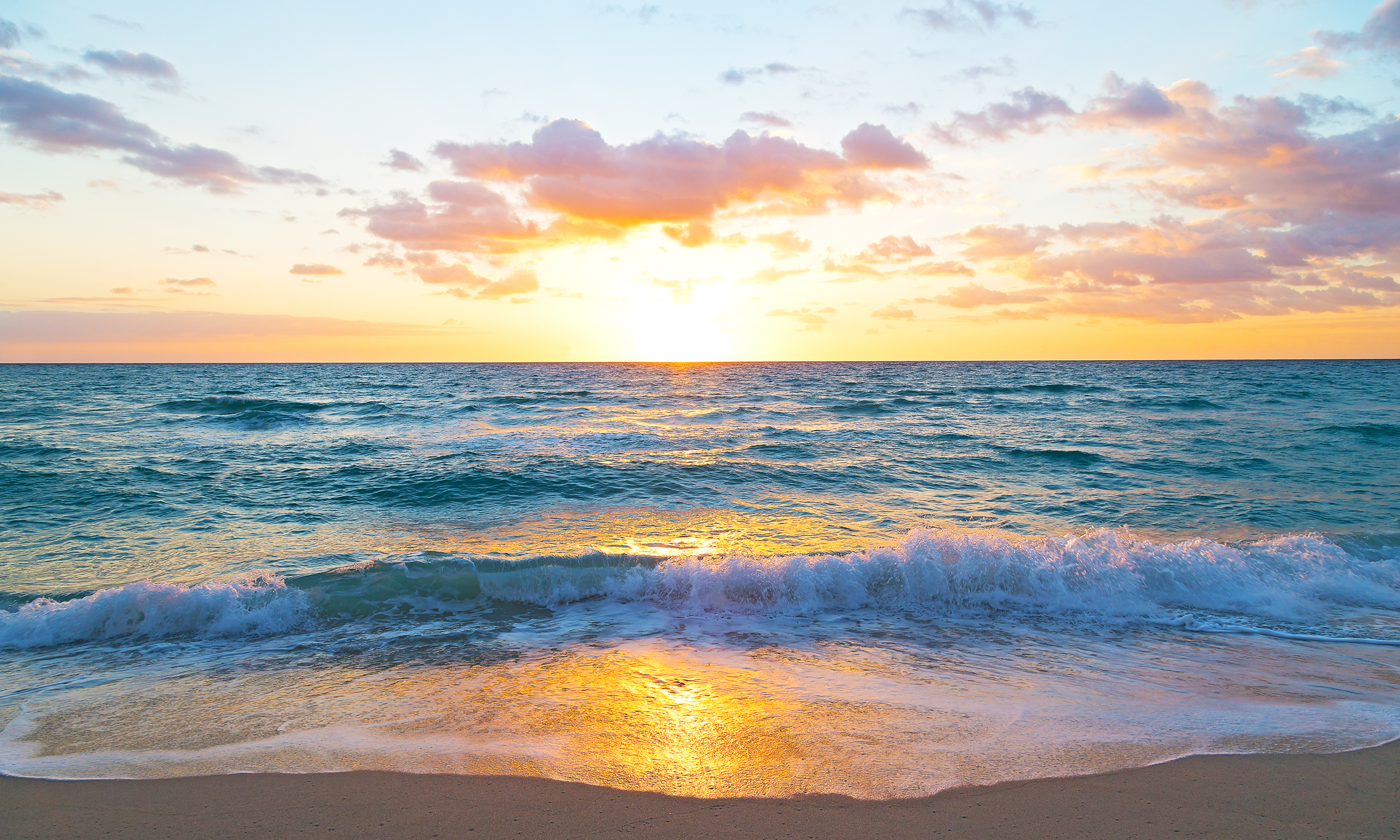 Southport Art Galleries
Southport is a beautiful, historical village located north of Holden Beach where the Cape Fear River meets the Atlantic Ocean. You can see views of the Oak Island Lighthouse from the Southport waterfront, as well as catch ferries to Bald Head Island or Kure Beach (and the NC Aquarium) from there.
If you venture out to enjoy some shopping in quaint downtown Southport, you don't want to miss the Franklin Square Gallery. This unique gallery features art from over 100 local artists, including paintings, pottery, and gift items made using a variety of styles and techniques. Located at 130 E. West Street, special art events also take place on a regular basis including art shows, workshops, lectures, and more.
Artshak Gallery & Sculpture, at 822 N. Howe Street, is a Southport art gallery that features the work of over 65 artists including painters, photographers, sculptors, clay, metal, glass, wood, fabric, and jewelry artists.
Ricky Evans Art Gallery is located at 211 N. Howe Street in Southport and proudly features local and coastal artwork, gift items, and pottery. As you browse the gallery, you will likely recognize some local scenery in the beautiful pieces that are on display.
Lantana's Gallery & Fine Gifts is also located downtown Southport, at 113 S. Howe Street. This unique gift shop features a variety of local, regional, and national art and handmade items.
The Artisans Gallery on Howe is an association of artists of St. James Plantation in Southport and is located at 114 S. Howe Street. As part of its mission, it operates a 501c organization called Stepping Up For Arts (SUFA) that helps enhance art appreciation in Brunswick County by sponsoring local art events, workshops, grants in local public schools, and college art scholarships to students in the community. You'll enoy a varety of art including painting, photography, pottery, baskets, jewelry, and more.
We Hope To See You Soon!
As you can see, the Holden Beach area serves as a profound artistic inspiration for many — and we hope you'll take time to check out the gallery offerings during your next Hobbs Realty vacation. As always, if our vacation rental experts can answer any questions for you, we are just a phone call away at 1-800-655-3367. We look forward to seeing you soon … at the beach!
Darcy Geho is a contributing author to this Hobbs Realty blog. She spent 11 years working in the vacation rental industry while she lived on and traveled the North Carolina coast. Like most of our visitors, when Darcy isn't on Holden Beach, she looks forward to her next visit. In her spare time, Darcy enjoys sharing her adventures on her blog.
Wondering about Hobbs Realty and COVID-19? Click here.