Welcome to THE view! You're in good company.....be ready to smile. Perched atop the Hobbs Realty office, our state-of-the-art webcam offers a perfect live-stream view of Holden Beach's weather conditions and surf. Check back regularly to see the latest conditions in real-time, watch our breathtaking coastal sunsets, or even catch a glimpse of dolphins playing in the waves.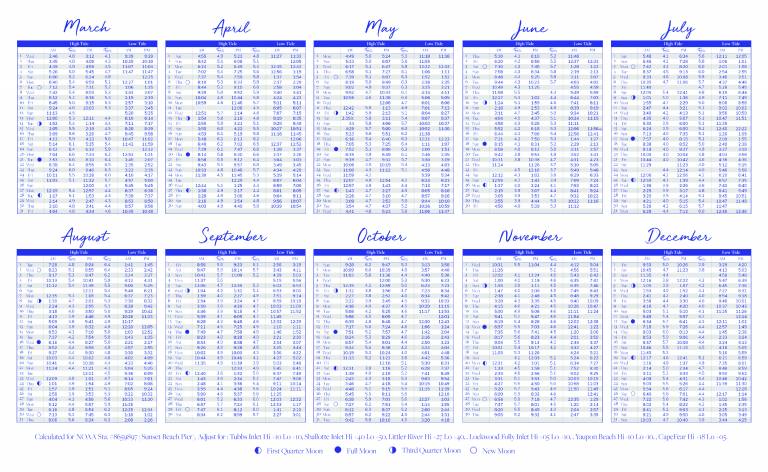 Holden Beach Map & Tide Chart & Public Beach Access
Headed to the beach? Don't forget to check the tide chart and public beach access points!

Beach Music
Missing us? Hopefully these tunes will help tide you over until your next visit! Listen to our beach music playlist below, or learn about the history of Carolina beach music.