17 Nov 2023
This time of year is brimming with celebrations and festivities and the Holden Beach area is ringing in the holiday season in memorable fashion! From colorful Christmas parades, tree lighting ceremonies, and laser shows to holiday markets and historical presentations, there's something for all ages to enjoy in our lovely corner of southeastern coastal North Carolina.
The sparkling Atlantic Ocean offers the perfect backdrop to get into the holiday spirit and create seasonal memories with friends and family. Here are a few ideas to get you started!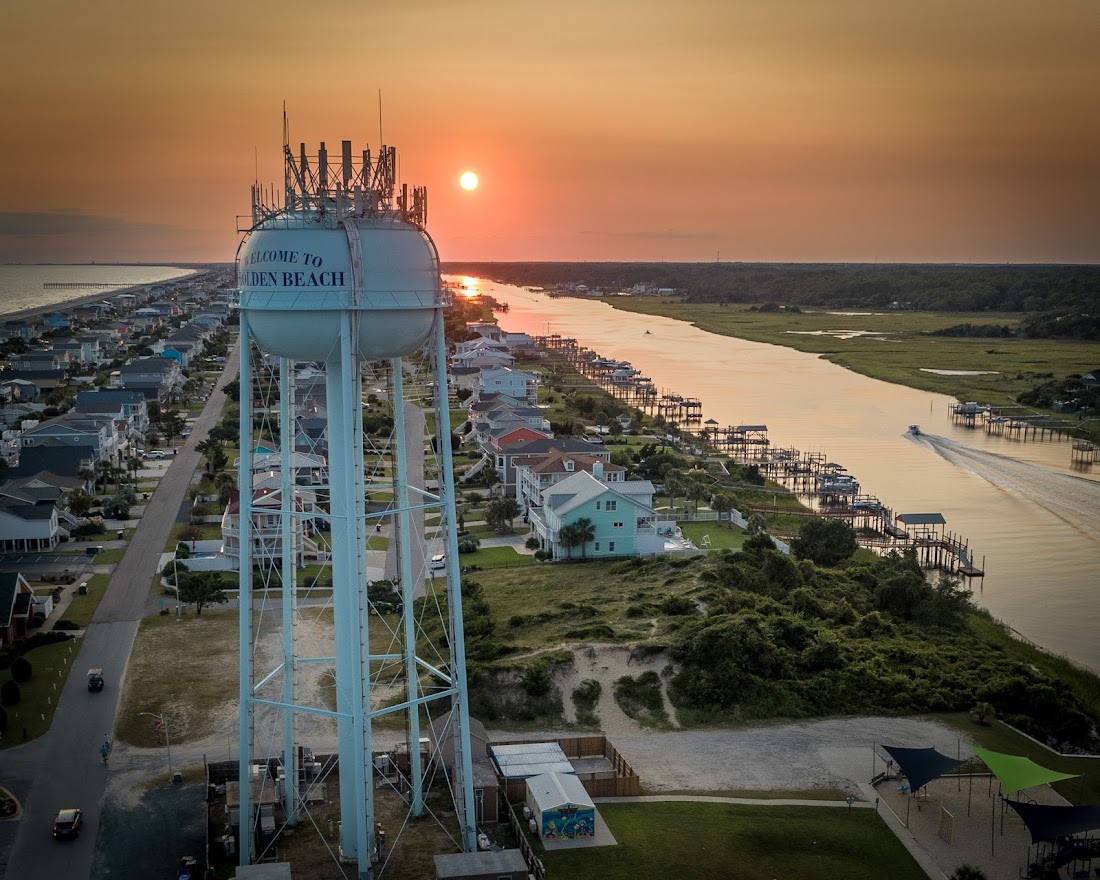 Christmas Parades & Tree Lightings
Holden Beach Christmas Tree Lighting - November 30, 2023
Holden Beach residents and visitors alike look forward to gathering each year at the Holden Beach Pavilion for the annual tree lighting ceremony. There's always festive entertainment - which begins at 5:15 PM - and the tree will be lit at 6:00 PM.
This year the family-friendly entertainment includes a gingerbread house contest! So bundle up and stroll down, bike down, or drive over to the Pavilion to kick off this beautiful season!
Annual Ocean Isle Beach Flotilla - November 25, 2023
The Annual Ocean Isle Beach Flotilla lines up at 5:30 PM in front of Inlet View Bar & Grill. Beginning at dusk the boats light up and slowly travel the Intracoastal Waterway, ending at Sharky's restaurant around 7:00 PM for the rest of the festivities. It's always a competition to find the best viewing spots between both restaurants, with many choosing to watch where the boat parade concludes at Sharky's to enjoy some great food, beverages, and fun atmosphere.
You can make it a full family day by starting with the Ocean Isle Beach Christmas Parade at 3:00 PM to really get in the festive mood!
Calabash Christmas Parade & Tree Lighting - December 1, 2023
For many, Christmas isn't complete around here without the annual trek to Callahan's of Calabash - especially their Christmas Shop, which is open all year long! Enjoy lunch and shopping in the afternoon and be ready for the annual Spirit of Calabash Parade and Christmas Tree Lighting at 6:00 PM, which starts in front of the popular store. They always light the tree on the main stage when the parade concludes, and then you're in store for some good, old-fashioned holiday cheer with entertainment, caroling, hot cocoa, fun stations, and Santa! 
Shallotte Christmas Parade - December 2, 2023
On the first Saturday in December you'll find the streets of Shallotte lined with eager children and their families waiting for candy and Santa!  The parade begins at 10:00 AM at the intersection of Main Street and Highway 130 and concludes at the intersection of Main Street and Smith Avenue. Arrive early with your chair to claim a great viewing spot along Main Street! 
OKI Christmas by the Sea Parade & Festival - December 2, 2023
If you're on the other side of Holden Beach in the Oak Island area, then you'll enjoy their annual Christmas by the Sea Parade & Festival that begins at 2:00 PM. The day's activities are chock full of holiday fun, including Santa visits, a costume contest, arts and crafts vendors, and food!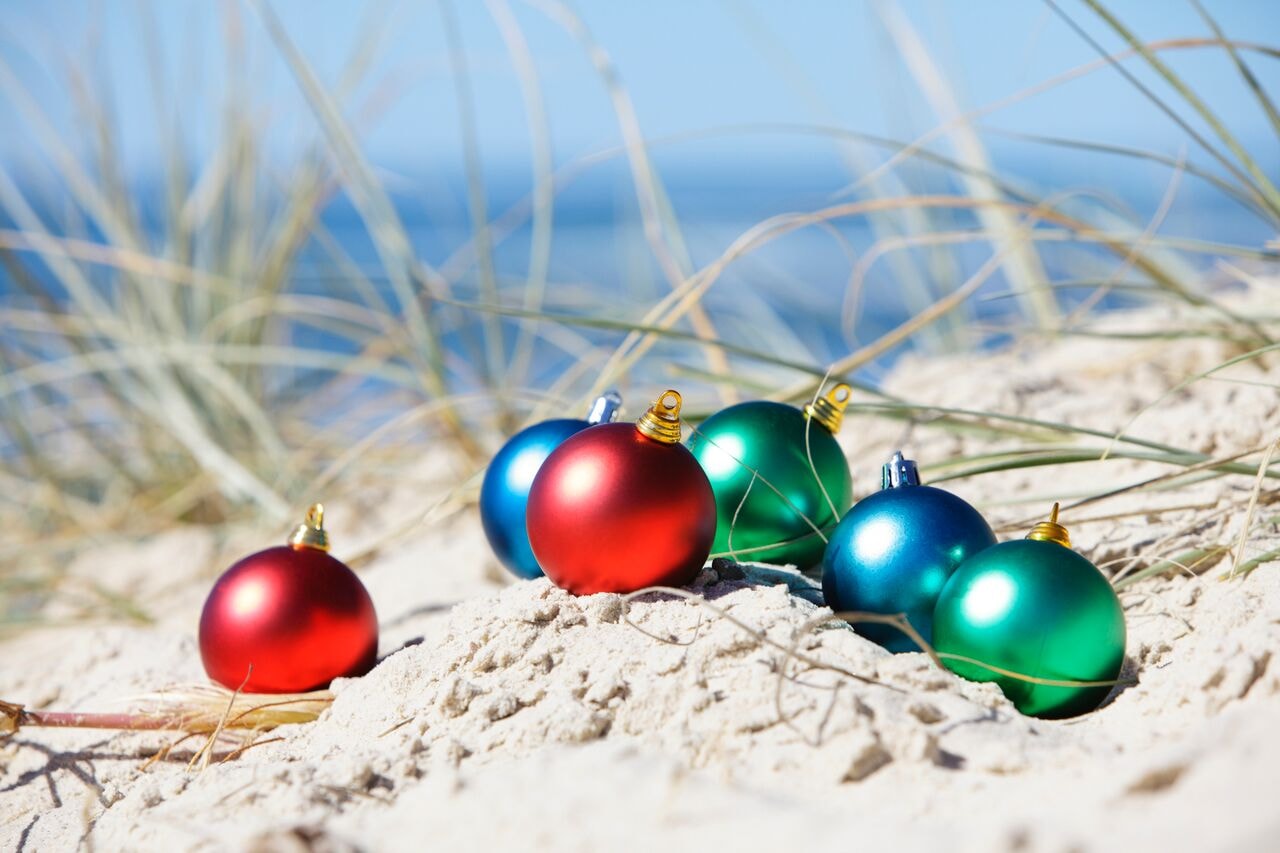 Music & Laser Shows
Holiday Laser Music Show at the Planetarium - November 10 - December 30, 2023
The Ingram Planetarium is a cool place to see during the holiday season! Folks of all ages enjoy this unique laser light show with strains of classic seasonal music in the background. The Sky Theater lights up with the colorful light show on Friday and Saturday evenings through December 30, 2023 at 6:00 PM.
Mystery of the Christmas Star - December 22, 2023
Another amazing winter light show at the Ingram Planetarium is the Mystery of the Christmas Star, which involves a journey back over 2,000 years ago to Bethlehem. You'll want to take your whole family or group of friends to hear a modern retelling of the Christmas story which seeks a scientific explanation for the star the Wise Men followed to find baby Jesus. The unique show starts at noon.
John Denver: A Rocky Mountain Christmas
It's hard to think about John Denver without thoughts of the snow-capped Colorado Rockies! You'll enjoy an evening at the beautiful Odell Williamson Auditorium - a gem of a regional venue - listening to an impressive Christmas tribute to the legendery musician. The audience is sure to experience some of their Denver favorites during this magical season with this 7:00 PM performance.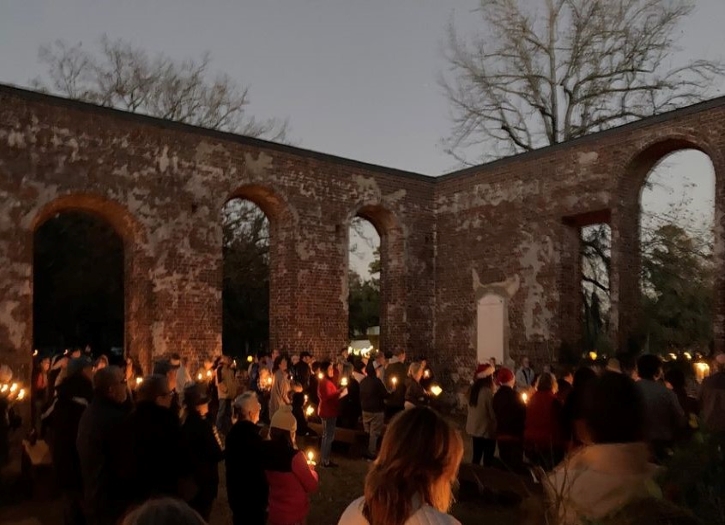 Museums & History
HoliDAY at the Museum - November 24, 2023
Lots of holiday fun is planned at the Museum of Coastal Carolina, 10 AM - 4:00 PM, in a beach-themed holiday celebration for the whole family! In addition to crafts and "snow" science activities, the Annual Festival of Trees on site is a beautiful way to get in the spirit of the season.
"Snow" much fun!
Christmas Holiday Market - December 2, 2023
The staff and volunteers are donned in period attire and the NC Maritime Museum in Southport comes alive with history and holiday festivities at this free annual event! A fun bonus is take-home crafts that will be available 12:00 PM - 4:00 PM. It's certain to be a family favorite.
18th Century Christmas at Brunswick Town
Experiencing the Fort Anderson state historic site at Brunswick Town is always a treat during the holidays when families can explore how the American colonists celebrated Christmas. This free event (1:00 PM - 5:30 PM) also offers 18th century-inspired refreshments in their visitor center.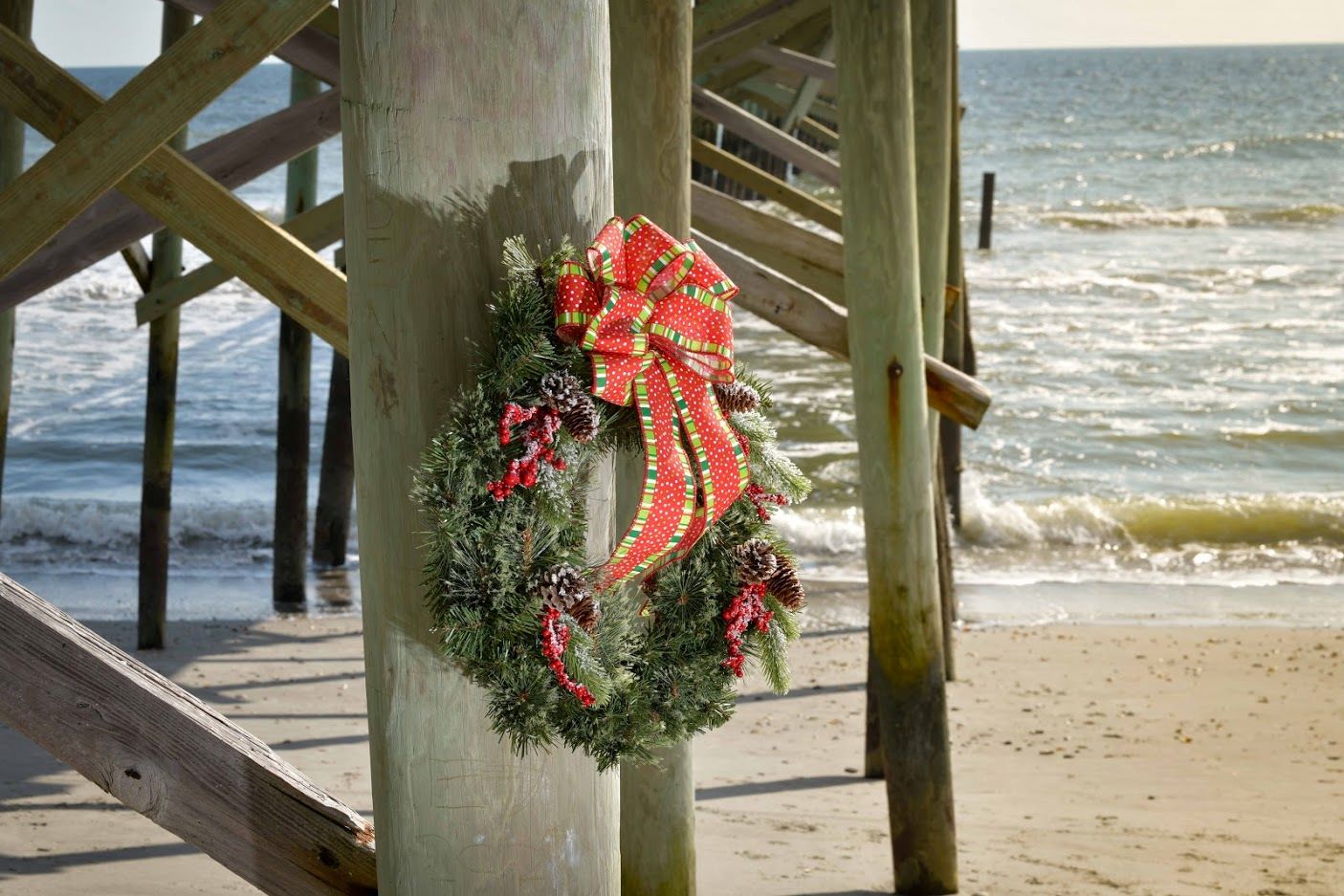 See You Soon
As you can see, Holden Beach is a memory-making coastal retreat for your family and friends. If you'd like to kickstart your holiday season - or better yet, spend the holidays at Holden Beach - browse our collection of island vacation rentals available during this lovely season along the Brunswick Islands. It might be a fantatsic time to find an oceanfront home for a good deal in this peaceful season. We're only a phone call away if you need some expert tips on finding just the right beach getaway for your group at (800) 655-3367.
And you might want to check out the full list of holiday events and other things to do while escaping to Holden Beach!
We hope to see you soon.... at the beach!