30 Sep 2020
Though there are many reasons to love vacationing in Holden Beach every year, we know from experience that one popular question from our guests is all about that VIEW! Everyone loves the beautiful panoramics of the Atlantic Ocean and Intracoastal Waterway from their Hobbs Realty vacation rental. But without a doubt, the most loved views of everyone's week usually include sunrises and sunsets.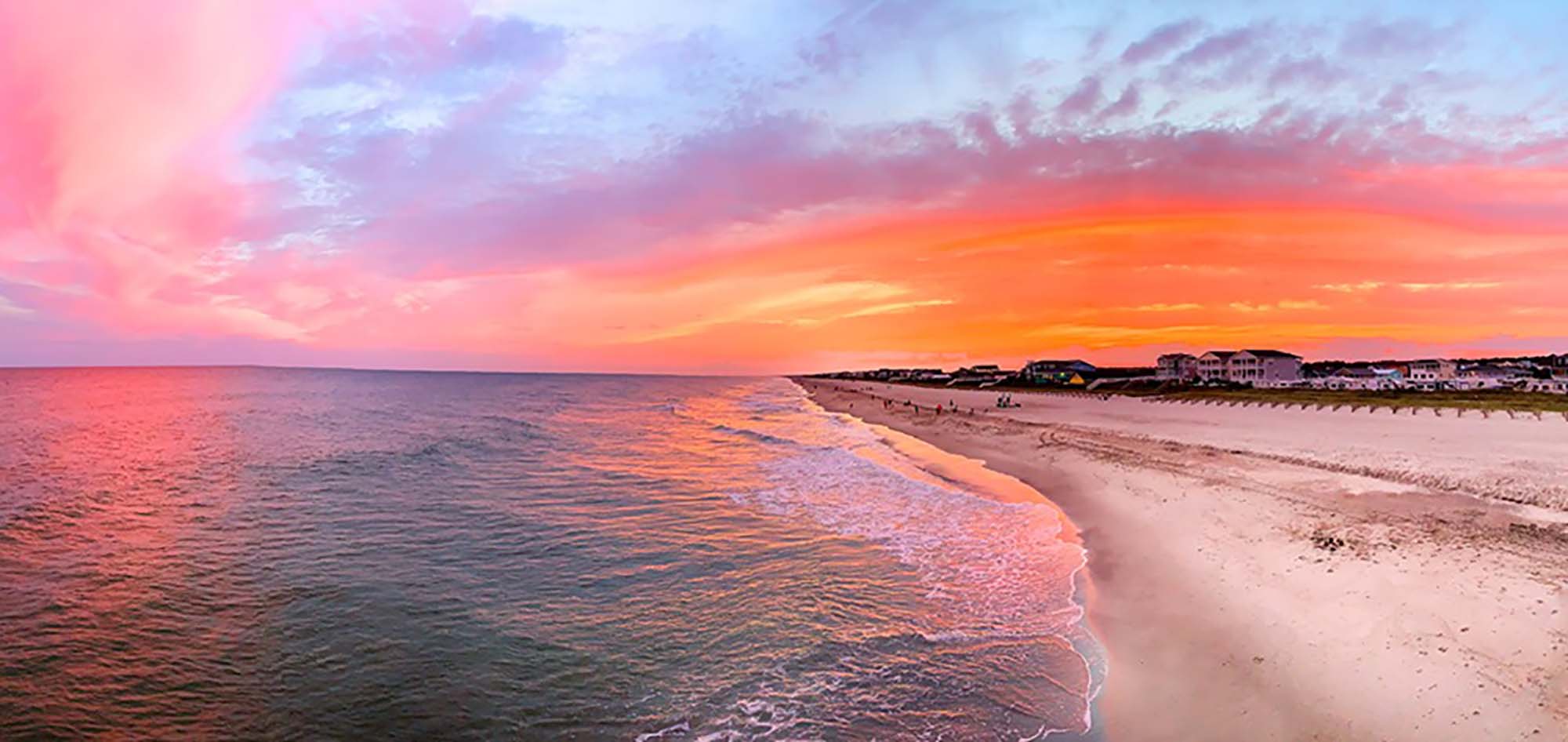 Because Holden Beach is a south-facing island, it is easy for us to catch the glory of the airbrushed skies early in the morning or at the end of the day. You really can enjoy both the sunrise and sunset from almost anywhere on our island, but today we've put together a list of some of our favorite spots. We know you will love them as much as we do!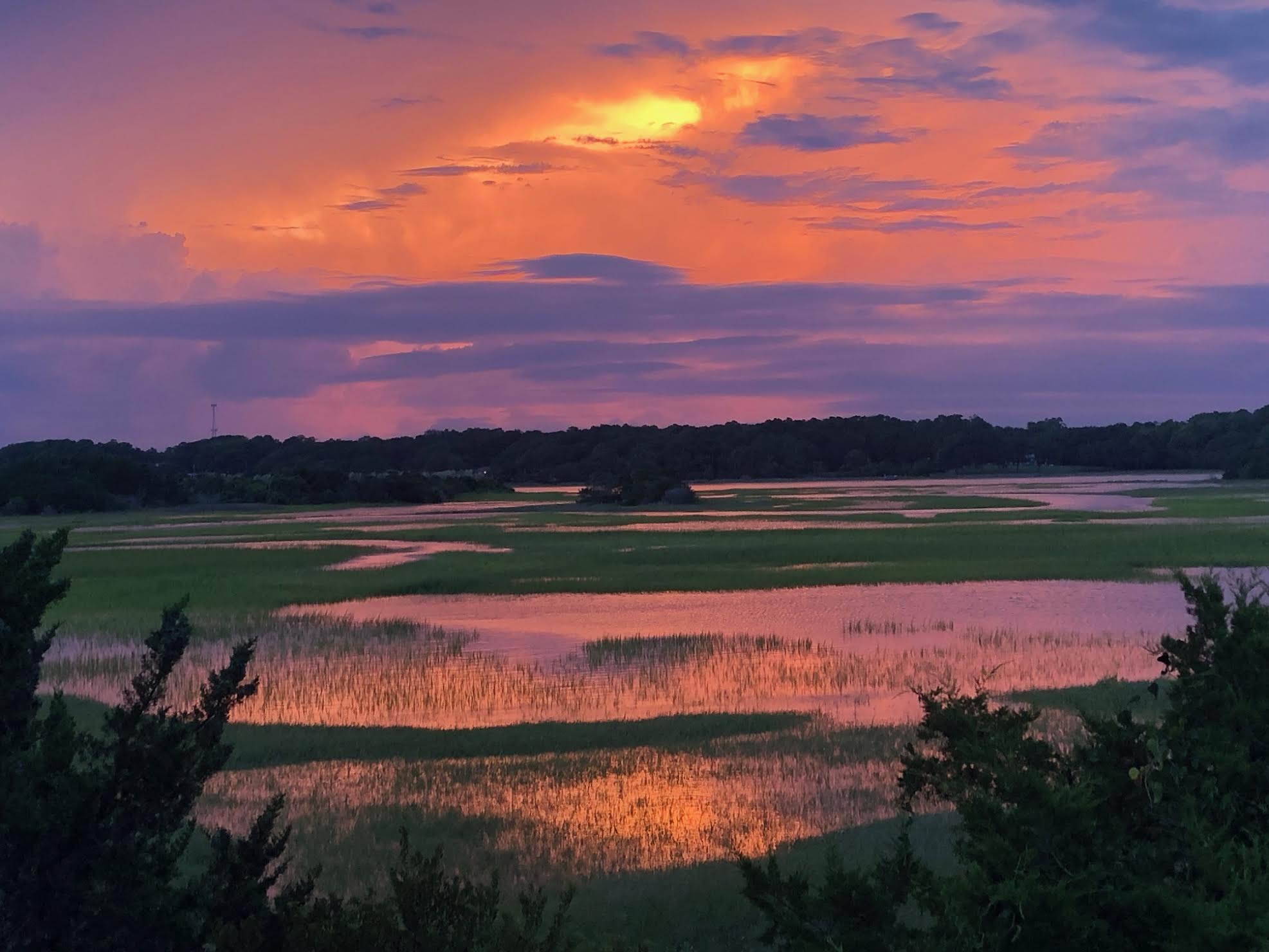 Though the views are amazing throughout the year, for some reason autumn sunsets here are extraordinarily breathtaking. We aren't sure exactly why, but they are just simply amazing. Fall is a great time to visit the beach anyway, with a slower pace and cooler temperatures. Pair those features with the beauty of colorful skies, and you might have to start a new fall vacation tradition!
The Holden Beach Bridge
You know that feeling of excitement you get as you start to drive over the Holden Beach Bridge on your way to check into your vacation rental? As you see the bird's-eye views of the island and waters surrounding it, you can't wait to start your week of paradise. That feeling is even more spectacular when you drive over the bridge during sunset – especially when someone else is driving so you can gape and gaze!
Walks on the Beach
Walks on the beach offer great ocean views anytime, but sunrise and sunset strolls are a must. If you venture out to the east or west end of the island, you can catch even more expansive views. The east end is accessible via public beach access, and though the west end is private you can get to it via the beach from the last public access if you're up for a long walk. While you're enjoying the views, why not a bit of beachcombing for treasures from the sea?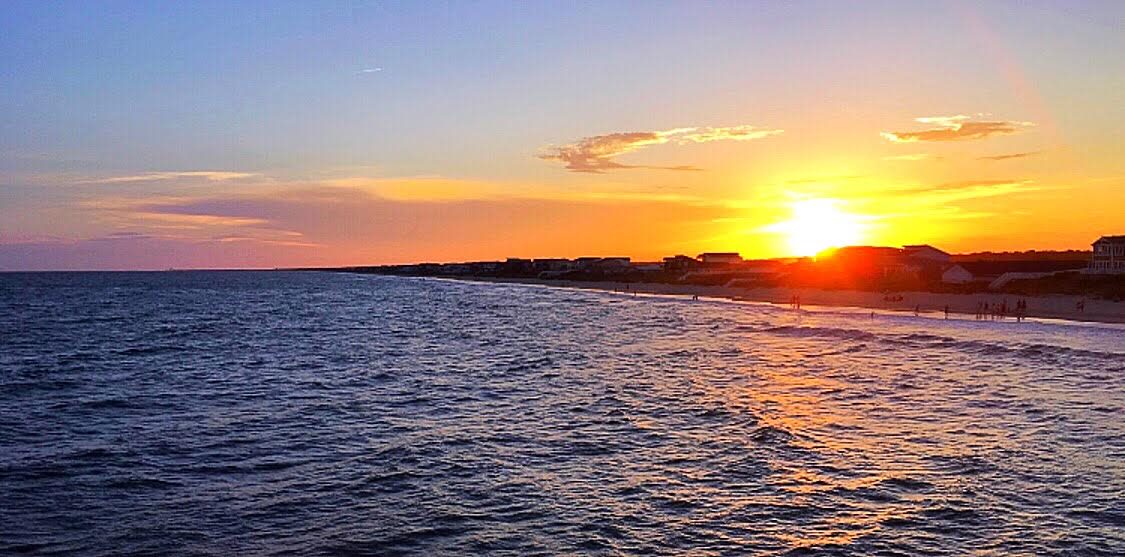 From the Decks of Your Vacation Rental
Perhaps the most relaxing way to enjoy those sunset and sunrise views is from the comfort of your Holden Beach vacation rental. Whether your vacation rental overlooks the ocean or the waterway, you will love the views from your deck chair, swing, or rocker.
During a Watersport Adventure
If you are looking for more adventure to accompany your views, you can catch the sunset from the water on a jet ski, boat, or paddleboard. Many of our guests also enjoy sunset cruises with H20 Tours. If this sounds like what you are looking for, check out our post all about Holden Beach watersports for great water tips and resources.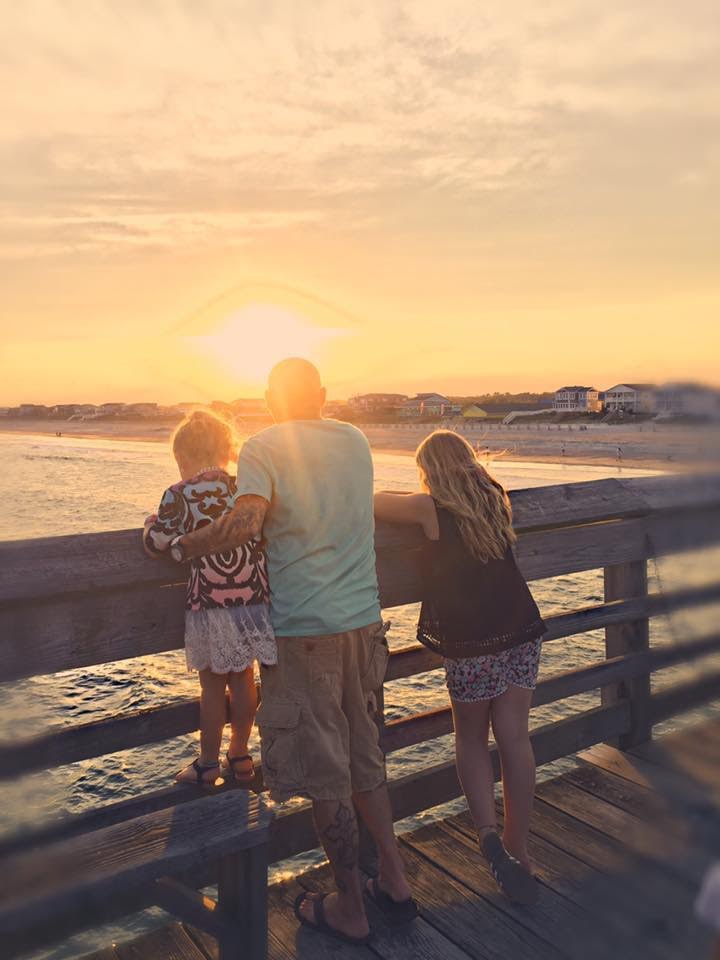 From Your Favorite Waterfront Restaurant's Deck
Everyone has to eat dinner, so why not take advantage of the sunset views available from the waterfront decks of many of our local Holden Beach restaurants? During these times, outdoor dining is the first choice of many anyway – so couple that safety with beautiful views, and you can't beat it!
From the Holden Beach Fishing Pier
The Holden Beach Fishing Pier offers a variety of entertainment for the fishermen on the island. Get out to the pier for an "early bird gets the worm" fishing moment, and in this case, the early bird also gets the view! Walking out to the end of the pier gives you a unique opportunity to be as close to the horizon as possible to count the colors of the morning sky.
We hope to see you soon! If there's anything we can do to help your sunrise and sunset dreams become a reality at Holden Beach, we are just a phone call away at 1-800-655-3367. We look forward to seeing you soon … at the beach!
Wondering about Hobbs Realty and COVID-19? Click here.
Darcy Geho is a contributing author to the Hobbs Realty blog. She spent 11 years working in the vacation rental industry while she lived on and traveled the North Carolina coast. Like most of our visitors, when Darcy isn't on Holden Beach, she looks forward to her next visit. In her spare time, Darcy enjoys sharing her adventures on her blog.