23 Aug 2021
As gorgeous island situated along the southeastern North Carolina coast, Holden Beach is surrounded by water. Eight miles long and about 1/2 mile wide in most places, our island is separated from the mainland by the Intracoastal Waterway, which connects to the Atlantic Ocean via the East End Inlet and West End Inlet.
With so much water around, it's no surprise that boating is a popular activity enjoyed year-round by locals and visitors. Sightseeing, fishing, watersports, and more are enjoyed in and around Holden Beach.
We hope you'll find these handy tips helpful during your next boating adventure. Have fun - and be safe out there!
Holden Beach Boating Safety
Anytime you are boating in an unfamiliar location, it's important to know where you are going and what to look out for. Boating is fun, but can also be dangerous if you aren't paying attention.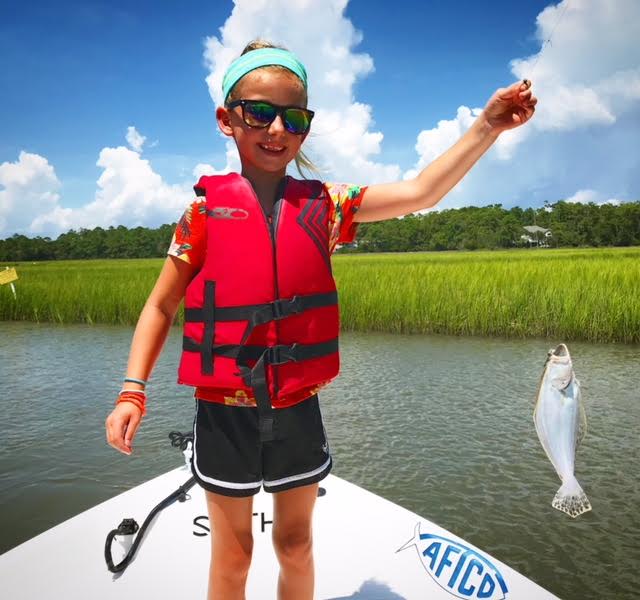 Here are some things to be aware of before you venture out for your fun boating day!
The Inlets
Our East End and West End Inlets enable boats to get from the Intracoastal Waterway to the Atlantic Ocean. From shore, you will see commercial and recreational boats going in and out of these inlets throughout the day. Please be aware of current conditions, as depth and width change regularly. It's also important to be aware of how the tides work and what time each day they change.
Tides
Tides occur in coastal areas as a result of the gravitational attraction of the sun and moon. The length of a lunar day is 24 hours and 50 minutes, and each day contains two high tides and two low tides. Due to the extra 50 minutes, the tides don't change at the same time every day, but on a cycle.
Depending on your boat and which inlet and/or waterways you are planning to travel through, it's important to be aware of the tides so you don't run aground somewhere during low tide.
Weather
In addition to knowing the tide patterns, it's also important to keep an eye on the weather. Storms can often, but not always, be predicted. You also want to be aware of any impending tropical storms or hurricanes, as they can affect currents and tides even when they aren't near us. And though dangerous rip currents are possible anytime, they can be more prevalent during storms, too.
Coastal Creatures
As ocean lovers, we share our beaches and waters with a variety of sea life. Make sure you are aware of potential encounters with coastal creatures, from sharks, jellyfish, stingrays, alligators, snakes, and more, depending on whether you're in the ocean, waterway, inlets, or in the Lockwood Folly River. Keep your eyes and ears open, and respect your surroundings.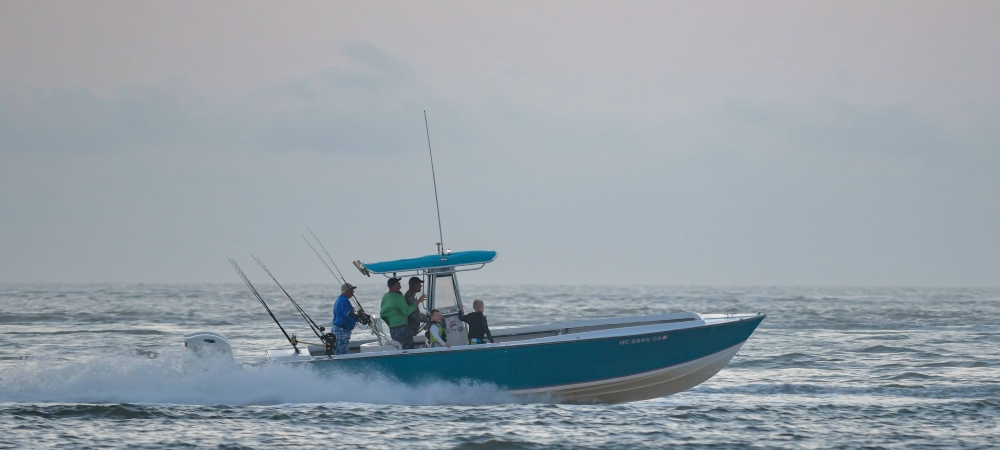 Fishing in Holden Beach
Fishing is enjoyed by many anglers year-round in Holden Beach. Guests and locals alike enjoy fishing from the beach, Holden Beach Fishing Pier, waterway or canal-front docks, or boats!
If fishing is on your agenda, you can rent rods and reels from the Rod & Reel Shop, as well as buy your tackle, bait, ice, and more.
There are a variety of fishing charters available here in Holden Beach if you want to focus on fishing and not worry about driving in unfamiliar territory. Or, you can rent a boat or bring your boat from home to navigate the local waters on your own.
Holden Beach Boat Tours
Several of our local fishing charters also offer scenic tour options, so you can sit back and enjoy the ride while enjoying the coastal scenery.
TourH2O Water Tours and Taxi offers a variety of trips on their comfortable pontoon boats, and Hobbs Realty guests can take advantage of a 10% Hobbspitality discount! Contact them by phone at (910) 928-3001.
Cruisin' Tikis offers floating tiki bar tours with private and public options. They depart from the dock at the Provision Company Restaurant at 1343 Cedar Landing Road and can be reached by phone at (910) 420-4045.

Holden Beach Boat Rentals
Holden Beach boat rentals are also available for you to enjoy some boating time on the water. Whether you choose a relaxing boat ride or a fun day of fishing, you can rent the perfect boat for your excursion from a selection of pontoons and Carolina skiffs.
Boats can be rented hourly with a 2-hour minimum, daily, or weekly. Boats available for rent are approved for navigation in the Intracoastal Waterway only – no ocean operation is allowed. Boat rentals will include a full tank of gas, life preservers, and a first aid kit.
FantaSea Watercraft Rentals is conveniently located at 1305 Cedar Landing Road SW and you can reach them by phone at (910) 842-8484.
Traveling to Holden Beach with Your Boat
If you opt to bring your own boat, the Holden Beach Boat Ramp is located at 101 South Shore Drive (under the Holden Beach Bridge on the mainland side) Hobbs Realty offers Holden Beach rentals with a boat dock if you'd like to launch your boat and leave it in the water during your week at the beach.
As you can see, there are a number of ways to enjoy our beautiful tropical getaway by boat! We are certain that you will have an enjoyable day on the water - whether you choose to hire a captain for your excursion, bring your boat from home, or rent a boat during your vacation.
As always, if we can help answer any questions for you or help you search our Holden Beach NC rentals, we are here for you! Call us anytime at (800) 655-3367.
We hope to see you soon … at the beach!
***
Darcy Geho is a contributing author to this Hobbs Realty blog. She spent 11 years working in the vacation rental industry while she lived on and traveled the North Carolina coast. Like most of our visitors, when Darcy isn't on Holden Beach, she looks forward to her next visit. In her spare time, Darcy enjoys sharing her adventures on her blog.