21 Jan 2022
When you think about taking a winter vacation, your first thought may not be a Holden Beach getaway. Maybe you think about a tropical island vacation or a cozy mountain escape. But, we are here to assure you there are plenty of things to do in Holden Beach throughout the winter season, and we have the perfect vacation rental waiting for you!
One thing locals and visitors both enjoy about these winter months is the quieter pace of our island since it lacks the hustle and bustle of summer. Don't get us wrong — we adore and appreciate all our summer visitors — but winter is always a welcome change of pace around here. We would be happy to share it with you!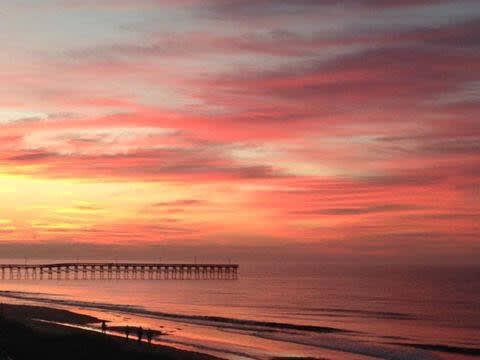 Enjoy Beautiful Sunrises and Sunsets
The brilliant sunsets and sunrises over the Atlantic Ocean or Intracoastal Waterway from anywhere on the island are always beautiful. They are especially amazing from the west or east ends due to the way our island is situated. Many people say that the most beautiful sunrises and sunsets happen in the crisp winter, and we tend to agree. Check out our sunrise and sunset post for more insider information about our favorite viewing places!
Prepare for the 2022 Sea Turtle Season
Sea turtles are also some of our favorite island visitors, as they come onshore each year between May and August to lay their eggs. Though the season isn't active during the winter months, it's a great time to learn more about sea turtles and consider becoming a volunteer with the Holden Beach Turtle Patrol during your next summer visit. They also hold regular "Turtle Talks" to teach children about the importance of protecting our sea turtles. For more information, check out our guide to sea turtles on Holden Beach!
Visit Local Shops and Attractions
Though some shops and attractions may close for a time during the winter months, plenty of them do stay open! Some of our favorite rainy day activities can be enjoyed on chilly winter days, too. These include local antique shops, art galleries, gift shops, pottery painting, aquariums, and bowling, to name a few.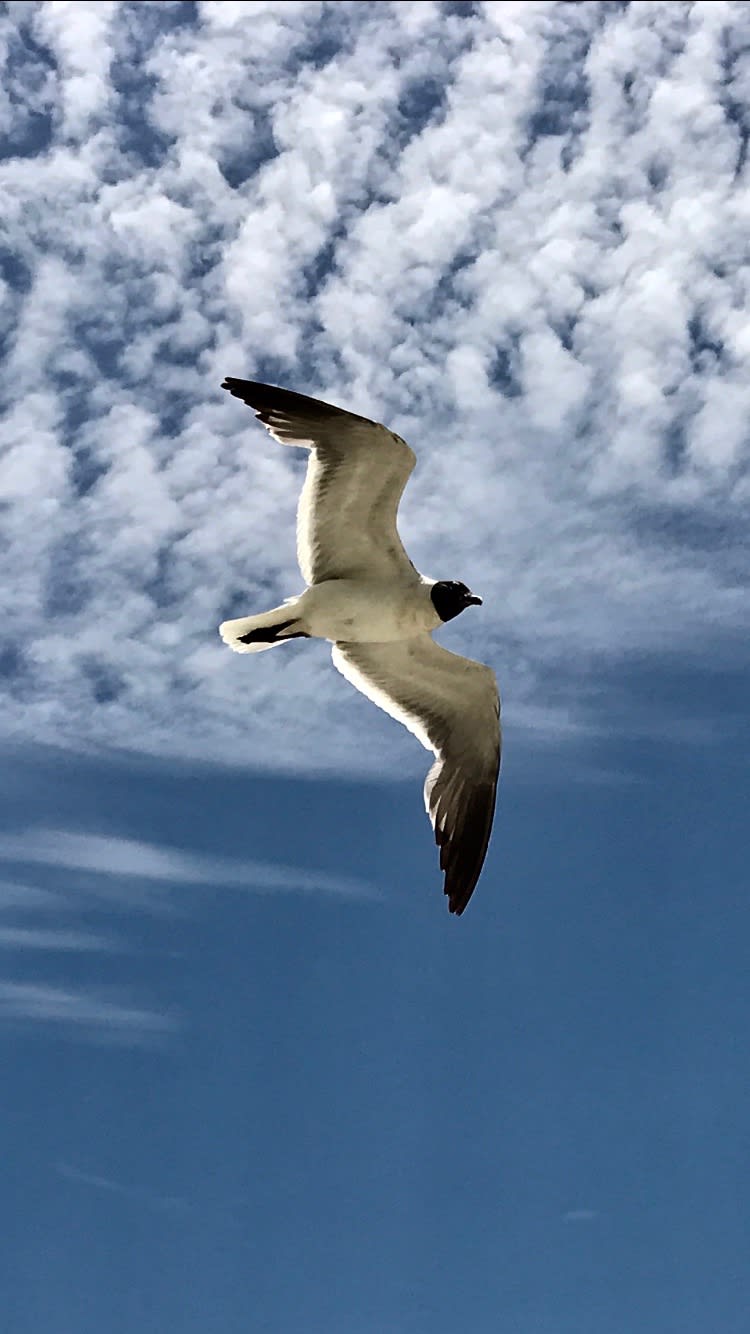 Enjoy Dinner at Local Restaurants
Some of the delicious restaurants in Holden Beach may take a short break during the winter months, but there are still plenty of  scrumptious dining options for you to enjoy with shorter lines and wait times. Whether you feel like indulging in burgers, wings, pizza, seafood, BBQ, comfort food, breakfast, deli favorites, Mexican food … okay, you get the idea. We've got something for everyone here!
Spend Time Outdoors
Winter might conjure up thoughts of cold temperatures and snow. But winter temperatures in Holden Beach average 56-60 degrees Fahrenheit for a daily high and 36-41 degrees Fahrenheit for a daily low. While we do suggest bringing some jackets and toboggans for the chillier and windy days, most days are perfect for enjoying some outdoor activities.
A variety of watersports are enjoyed in Holden Beach, including stand-up paddleboarding, kayaking, surfing, and jet skiing. Though you will not want to just jump right into the water, these activities can still be enjoyed in the winter months if you wear wetsuits, booties, and hoods.
Boating and fishing are also favorite past-times throughout this beautiful season. Some species of fish (like trout), as well as shrimp, are often more plentiful during the winter.
If you are headed to the island without a boat, plenty of fishing charters are available in the area that will be happy to guide you through our local waters for an adventure. Let's not forget that oysters are harvested and eaten through the winter months, so an oyster roast may be reason enough to come and stay with us during this time!
And, of course, these cooler months invite many walkers, runners, and bikers outdoors to enjoy the vast beach strand, sidewalks, and neighborhood streets, not to mention the local basketball, tennis, and pickleball courts; the workout stations on Ocean Boulevard; and the marshes, inlets, and rivers to catch a glimpse of spectacular nature scenes and wildlife. It's the perfect backdrop this time of year for photography!
Get Started on Your New Year's Resolutions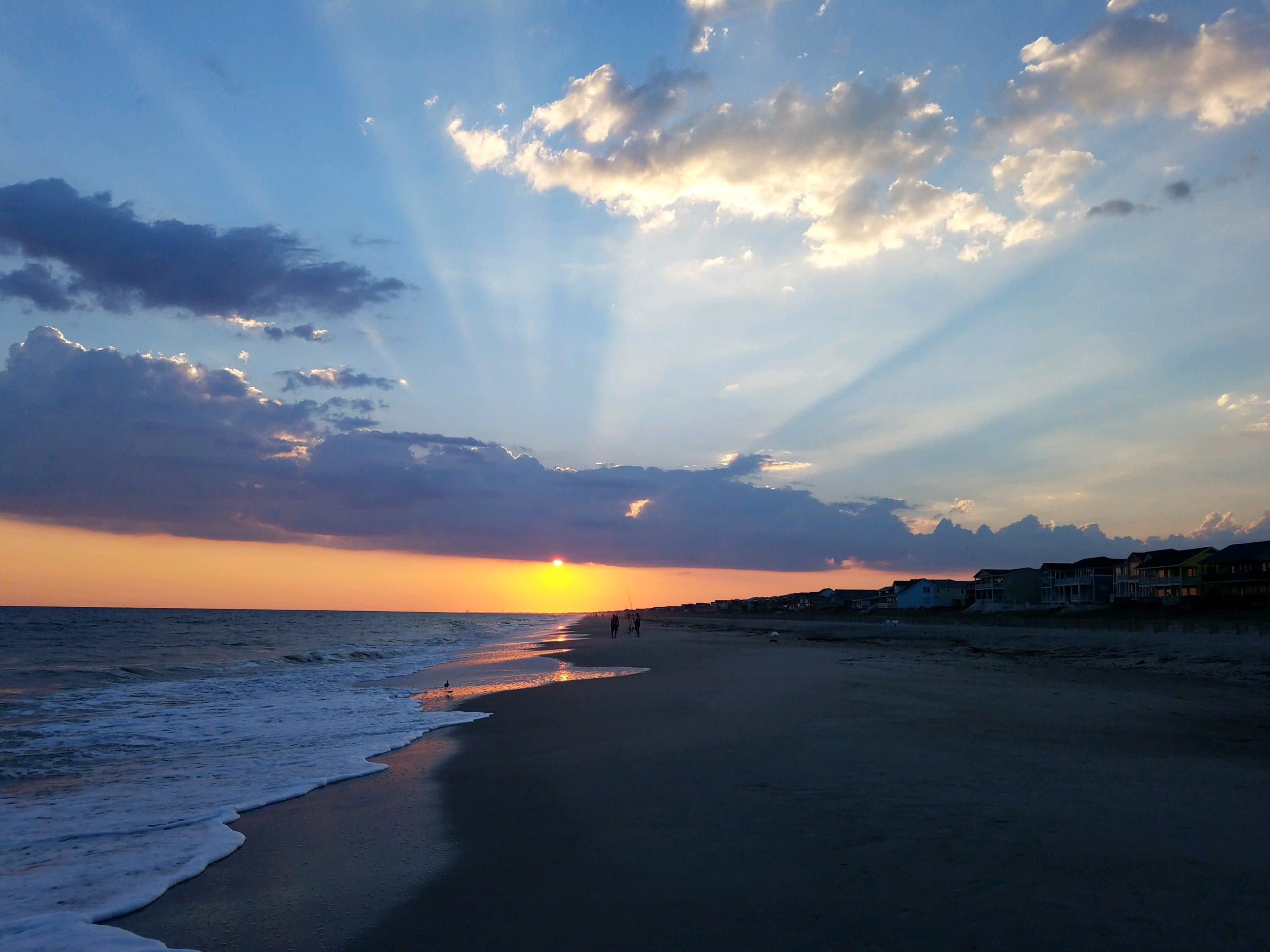 The true winter season often launches with New Year resolutions (check out these yummy suggestions to warm up!). Have no fear - you can enjoy some relaxing time in a Hobbs Realty vacation rental while keeping your resolutions in check!
If you've resolved to eat healthier, you may want to stop by one of our local seafood markets to buy the fresh catch of the day. Cooking a healthy dinner in the kitchen or on the grill of your vacation rental can be a great way to enjoy some quality family time together after a day of exploring the area.
Or, maybe your focus this year is to exercise more regularly. Holden Beach and the surrounding area have a variety of options for exercising while you are on vacation. Don't overthink this one though because Holden Beach is home to eight beautiful miles of beaches that are waiting for your footprints. As you walk, you can also enjoy some beachcombing for treasures. One of our best-kept secrets is the fact that the winter season often provides some of the best shelling opportunities of the year!
Your commitment may simply be wanting to make more time for self-care. There are some great places to rest in Holden Beach. Whether you want to read a book, do some birdwatching, or just sit and enjoy the sound of the ocean waves … there's nothing like experiencing Holden Beach, hosted by Hobbs Realty.
We hope to see you soon! 
As you can see, we love the lovely winter months here in North Carolina, and we know you will, too. We'd love to help you plan your winter getaway to Holden Beach. Call us anytime at 1-800-655-3367. We look forward to seeing you soon… at the beach!
Darcy Geho is a contributing author to this Hobbs Realty blog. She spent 11 years working in the vacation rental industry while she lived on and traveled the North Carolina coast. Like most of our visitors, when Darcy isn't on Holden Beach, she looks forward to her next visit. In her spare time, Darcy enjoys sharing her adventures on her blog.