11 Nov 2022
Updated from May 29, 2022
Coastal fishing is often a popular pastime for many avid fishermen on Holden Beach! They get on the beach or a charter and hook their favorite variety of fish – and often in abundance! Whether surf fishing in the inlet, on the popular east end, along the shoreline of the Intracoastal Waterway, or from the public fishing dock on Jordan Boulevard, every day is an unpredictable, yet thrilling experience for anglers.
The Holden Beach Fishing Pier is a 700-foot rustic pier that is a beloved, iconic gathering spot for fishing in this seaside community. Its unpainted natural wooden planks have withstood many years of nor'easters and storms. The pier was purchased by the Town of Holden Beach in 2022 and is currently closed until further notice.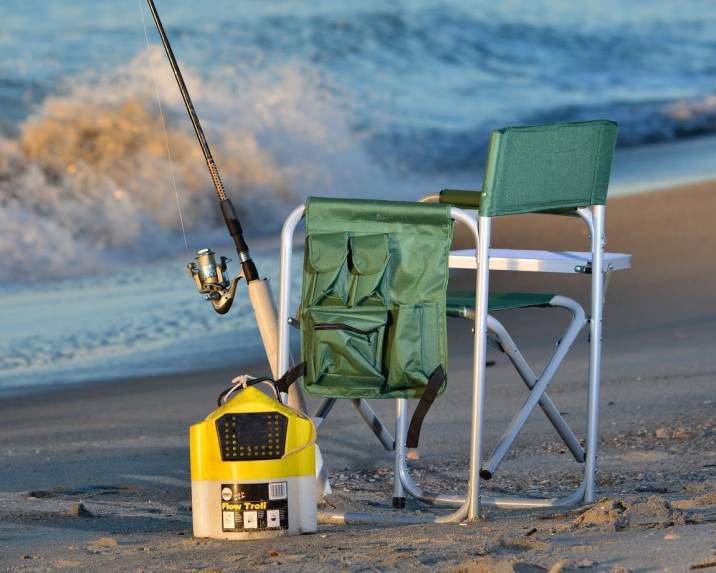 Ask 100 avid fishing fanatics about their favorite fishing spots and you'll probably get 100 different answers! But one thing's for sure — Holden Beach anglers enjoy ample opportunity to reel in a big catch, and some will dedicate an entire vacation to cast their own fish story under sunny or moonlit skies. Easy access to the popular spots is made easier by paid public parking scattered from the east end to under the bridge to various side canal roads. The end of Sailfish Drive is a well-kept local secret where a quaint, partly-shaded park flanks the waterway and canal, featuring perfect spots for casting a line or net any time of day.
Seasonal Catches
Of course, you can also bring your own boat, rent a boat, or charter a boat for an off-shore excursion to enjoy some of the best bottom fishing along the east coast. The local marina is a great resource for those seeking ocean views. But whether trying to catch that trophy fish or a few to fry up in the skillet, options abound for all. Holden Beach fishing is an adventure year-round, but every season holds its specialty fish and specific conditions to consider. What's biting is fairly dependent on the time of year.
Autumn Fishing
An occasional shark, Spanish Mackerel or King Mackerel can often keep our autumn reelers busy on half-day nearshore trips. Local bait and tackle shops are happy to help you gear up, whether it's to catch Black Drum, Whiting, and Blues on shrimp, or a few Trout in the surf on plastics. In addition to the infamous Spot runnings in the fall salt waters, fishing enthusiasts also go after Flounder and Croaker, try to hook a Red, or catch a streak of Black Drum.
Spring Fishing
The spring season often sees big Cobia cruising our beach, while big bottom fish are also caught offshore. And, of course, Grouper is a popular seasonal catch. King Mackerel often make their annual migration up the beach from down south and action can be close to shore or upwards to about 15+ miles offshore. Spanish Mackerel and sharks can keep both local and visiting fishermen busy on half-day near-shore excursions.

Early spring might take a bit more work for anglers to settle in on the perfect fishing spot with the chillier, windier days, but offshore efforts might include Wahoo, Yellowfin Tuna, Dolphin, and King Mackerel. Inshore and beach anglers get bites from an occasional Speckled Trout, Red Drum, Striped Bass, Black Drum, or Sheepshead.
Summer Fishing
Holden Beach anglers looking for warm weather (before ocean temps drop below 65 degrees) can be on the hunt for Speckled Trout, Flounder, King Mackerel, Cobia, Sea Mullet, Spots, sharks, Sheepshead, Ladyfish, Spadefish, and Pinfish, Black and Red Drum coasting past in the waves. Summertime is also a wonderful time to explore offshore wrecks in the vicinity if you're in search of Sea Bass or Flounder, and don't forget Spanish Mackerel are often thick off the beach with the right bait on your hook. While here, keep your ears tuned and eyes peeled for updates about the Horseshoe area about 20 miles from the Lockwood Folly Inlet, where catches can include King Mackerel and Mahi. Local information is frequently updated for your planning purposes.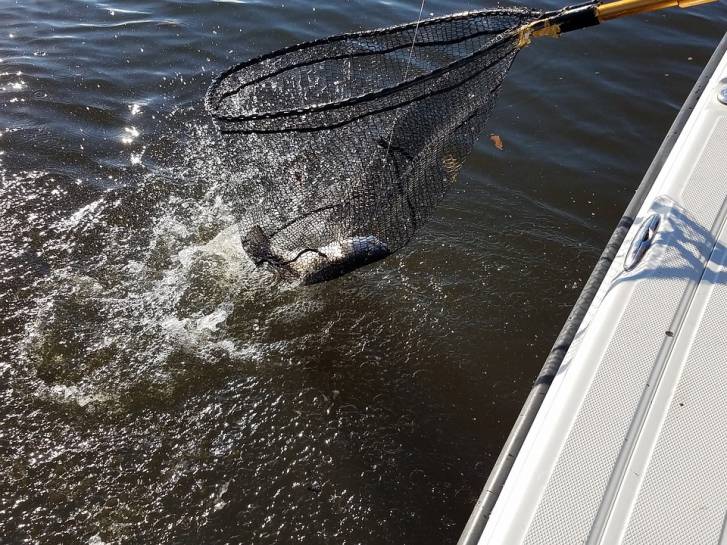 And do you know one of the coolestand "best-kept secrets" in our Atlantic waters? We'll tell you! Frying Pan Shoals and Tower (AKA "the Shoals" and "the Tower") is located about 34 miles offshore. This former U.S. Coast Guard Frying Pan Light Station, a lighthouse in international waters, attracts folks to what is the southernmost end of the feared "Graveyard of the Atlantic." The Frying Pan Tower shoals normally hold ample King Mackerel with bait and a water temperature of around 70 degrees. Grouper, Sea Bass, Porgies, and other bottom fish (and Bluefin Tuna during the winter months) are among other great catches in those waters, including the Fairway Ledge and the Cucumber.
Whether fishing for quality or quantity, everyone can hit it right on any given day. Do you want to know the best way to find out what to catch? Simply walk up to the fishermen with full buckets or coolers and ask what they're using for bait. You'll usually find they're more than happy to offer their words of wisdom. Also, be sure to check the size and creel limits from the North Carolina Division of Marine Fisheries, and remember to apply for and purchase your saltwater fishing license. You can even find fishing summaries by NCDOMF.
Cast your line, and let the fishing begin!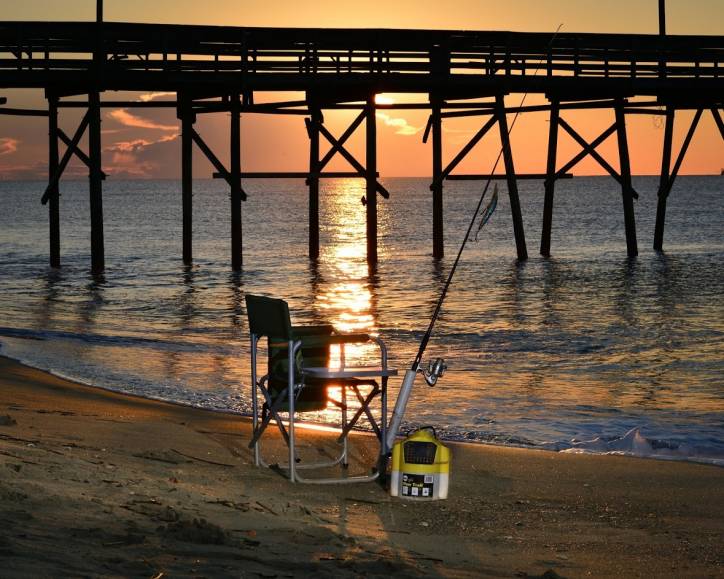 TIPS FROM THE TOWN:

 Boat ramps are located under and near the bridge.

 If you fish in the surf, please be courteous to those swimming and relaxing nearby.

 A North Carolina Coastal Recreational Fishing License is required. Licenses are available from any DMF office, Wildlife Resource Commission (WRC) license agents (which includes most Wal-Mart stores), online at the WRC website, or by calling 888-248-6834. Locally, The Rod & Reel Shop at 3401 Holden Beach Rd. (on the Causeway) is a convenient location to purchase your fishing license. Folks can call the shop at 910-842-2034 for specifics.

 You may not land your powered boat anywhere along the oceanfront. Sailboards and small sailboats may temporarily anchor along the beach. Be careful of swimmers.

 Observe NO WAKE zones along the Intracoastal Waterway.