3 Jan 2023
It's a brand new year – and the perfect time for new wellness goals, even while vacationing! You'll definitely want to check out Brunswick County's parks and preserves. We also have great exercise options in Holden Beach - and don't forget the exquisite outdoor spaces located throughout our area for your exploration.
Pick your favorite spots; grab your sneakers; and plan a wellness vacation for the new year!
Holden Beach Winter Activities
Though your dreams about your next beach getaway may include hot, sunny days, we assure you that winter is also a fabulous time to visit our peaceful slice of paradise. The islands and beaches of North Carolina are quieter this time of year, which offers the opportunity for plenty of reflection and relaxation. 
Some local businesses may close seasonally, but there are still plenty of things to see and do in Holden Beach this time of year. We suggest enjoying fun family activities around the island and surrounding area mixed with quiet afternoons in your Hobbs Realty vacation rental of family dinners and game nights.
Beachcombing is always more fun - with less competition for the best treasures, and an escape to Holden Beach is the perfect opportunity to reset after the busy holiday season and to practice a bit of self-care as you head into the new year.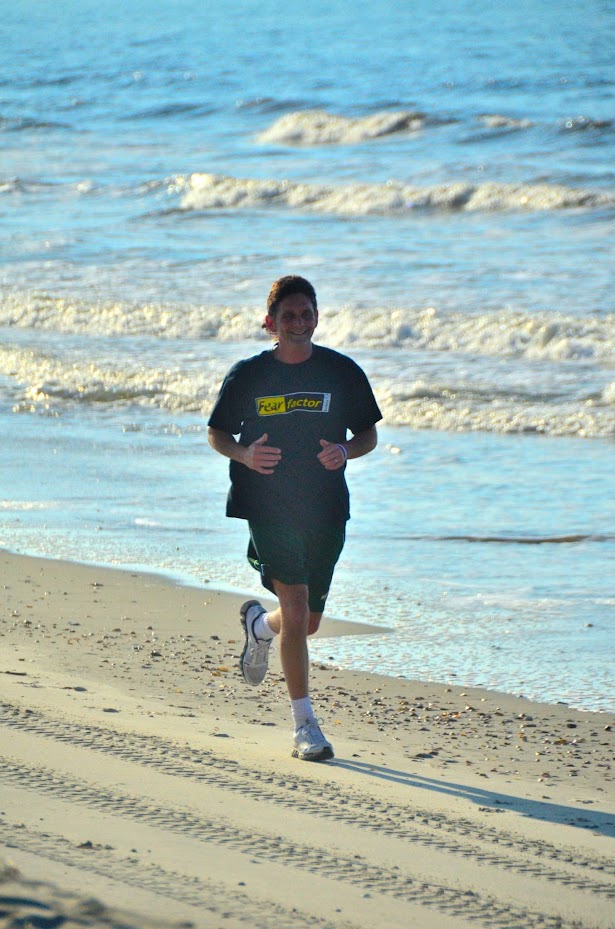 Fitness Options on Holden Beach
For days when you don't want to venture off the island, there are fun ways to enjoy the beauty of Holden Beach while getting in some movement and fresh air. A paved exercise path starts around the 500 block of Ocean Boulevard West. In addition to being perfect for walking, running, or biking, you'll find exercise stations along the way. From this path, you'll also pass several public beach access points, so you can easily cross the street and enjoy a walk on the beach to hunt for seashells or get a peek at what the fishermen are catching.
If you prefer longer walks on the beach, you may enjoy want to stroll out to the far East End or West End of the island in search of one of the Holden Beach memory mailboxes. The Town of Holden Beach also offers yoga and pickleball classes throughout the year, and there are other yoga options as well. Other yoga studios in the area include Holden Beach Yoga and The Island Sage Healing Arts Center.
Watching your favorite instructor on your phone or tablet to enjoy some private yoga from the deck of your vacation rental is always an option, too!
In addition to those treasured walks on the beach, there are several other sports and recreation opportunities throughout Brunswick County. Renting a bicycle or kayak from Hobbspitality partners Beach Fun Rentals or Boomers Rentals can also be a great way to see the sights of Holden Beach while getting some exercise.
And a leisurely walk through nature along the Shallotte River is a popular new option at the Shallotte Riverwalk.

Outdoor Fun Around the Brunswick Islands
Healthy living includes getting out in nature! Our little corner of southeastern North Carolina is home to a variety of unique nature preserves and parks. Just inland from the Atlantic Ocean and Intracoastal Waterway are coastal marshes, swamps, rivers, woods, and more to explore for a family outdoor adventure!
Brunswick Nature Park | 2601 River Road (NC 133) | Winnabow, NC 28479 | (910) 253-2670
The Brunswick Nature Park consists of 911 acres of wilderness consisting of wetlands and waterways that are home to a variety of local plants, flowers, birds, and wildlife.
Located north of Holden Beach just 10 miles from Leland, the park includes walking, biking, and horse riding trails, as well as a kayak and canoe launch site leading to access to a Brunswick County paddle trail. The park is open year-round from 8 a.m. until dusk.
Boiling Springs Lakes Preserve | 1 Leeds Road | Boiling Spring Lakes, NC 28461 | (910) 363-0025
The Boiling Springs Lakes Preserve is a 6,000+-acre preserve located about 30 minutes northeast of Holden Beach. This unique preserve is home to a plethora of coastal plants and animals, including the endangered red-cockaded woodpecker and the rare Venus Flytrap.
Visitors can access the beauty found throughout this area via the Boiling Spring Lakes Nature Trail, which starts at the Community Center just off Highway 87. The reserve is featured on the North Carolina Birding Trail, owned by the NC Department of Agriculture and Consumer Services Plant Conservation Program and managed by the Nature Conservancy. 
Belville Riverwalk Park | 580 River Road | Belville, NC 28451 | (910) 371-2456
The Belville Riverwalk Park is located across from the western banks of Eagles Island along the Brunswick River, just off Highway 133.
This 150-acre park is situated along four miles of waterfront with picnic shelters, playgrounds, a walking trail, a boardwalk, nature trails, restrooms, a scenic overlook with river views, boat access, and a handicap-accessible fishing pier. The boat launch is ideal for kayaks, canoes, or small boats. Launchers should be aware of the tide cycle.
Ev-Henwood Nature Preserve | 6150 Rock Creek Road NE | Leland, NC  28451 | (910) 962-4191
The Ev-Henwood Nature Preserve consists of 175 acres of coastal forest land in northern Brunswick County near Leland. Managed by the University of North Carolina at Wilmington (UNCW), Ev-Henwood is home to seven miles of maintained walking trails.
Visitors to the preserve will enjoy identifying various coastal plant and wildlife species. It's also featured on the NC Birding Trail and open daily from dawn to dusk.
Cypress Cove Park | 844 Appleton Way NE | Leland, NC 28451 | 910) 408-3092
Cypress Cove Park, formerly known as Sturgeon Creek Park, is located north of Holden Beach in Leland. The park consists of 27 acres of wetlands and 1.2 acres of uplands. Water access to Mill Creek allows for the launching of kayaks, canoes, and small Jon boats. Other park amenities include a floating dock, a fixed deck overlook, and a handicap-accessible fishing area.
Green Swamp Preserve | 673 Green Swamp Road NW (off NC Highway 211) | Supply, NC 28462 | (910) 395-5000
The Green Swamp Preserve is located on the mainland not far from Holden Beach. Brunswick County is known to have the largest variety of rare plant species in North Carolina, and this 15,000-acre nature preserve is not only a sanctuary for the Venus Flytrap, but also home to the red-cockaded woodpecker.
Some of the Green Swamp consists of open longleaf pine savannas, while nearly 13,000 acres of the preserve are dense evergreen shrubs. Coastal plants and wildlife include orchids, insectivorous plants, the American alligator, the fox squirrel, Hessel's hairstreak butterfly, and a variety of bird species. It is recommended that you call before visiting for up-to-date site information..
Shallotte Riverwalk | 146 Wall Street (West Gazebo) | 159 Cheers Street (East Gazebo) | Shallotte, NC 28470 | (910) 754-4032
The Shallotte Riverwalk, completed in the summer of 2021, is located along the waterfront of the Shallotte River. It offers beautiful views from the gazebos and a .25-mile boardwalk.
Visitors to the park may catch glimpses of blue herons, eagles, spots, flounder, alligators, and more. The park is handicap-accessible and open from dawn to dusk.
Vereen  Memorial Gardens | 2250 SC Highway 179 | Little River, SC 29566 | (843) 249-4157
Vereen Memorial Gardens is located just across the South Carolina border, south of Calabash. Visitors to this lovely natural outdoor space appreciate the variety of hiking trails and boardwalks traversing several small islands and salt marshes. For those who prefer relaxing, there is also a gazebo overlooking the Intracoastal Waterway.
Also called the Vereen Botanical Gardens, this park has been offering beautiful views and adventures to outdoor enthusiasts for over 30 years. A collection of wildlife, plant life, and history are found throughout these woodlands and wetlands, which are open from dawn to dusk.
Enjoy Some Rest and Relaxation
In between your family fun, make sure you reserve some quiet time during your winter island getaway. We think you will love some of our favorite Holden Beach spaces and places to rest. And of course, reading, porch rockers, or simply just breathing in the salty air are all great ways to greet the New Year.
And is there anything more inspiring than our beautiful winter sunrises and sunsets? What a wonderful way to prepare and look ahead to all of the possibilities of the new year!
Enjoy Healthy Living at Holden Beach!
When you visit Holden Beach, you'll be just a short drive from the nature spots we've included, as well as so many other inspiring outdoor places that allow you to enjoy the flora and fauna of southeastern North Carolina while breathing in the fresh coastal air. There's nothing like it! We love winter on Holden Beach just as much as we do the rest of the year, and we know you will, too. Pack a hat and a jacket, and come on down! 
Browse our great selection of Holden Beach vacation rentals, and call to chat with one of our #Hobbspitality specialists at (800) 655-3367 if you need assistance or local expertise tp book your wellness vacation.
We hope to see you soon … at the beach!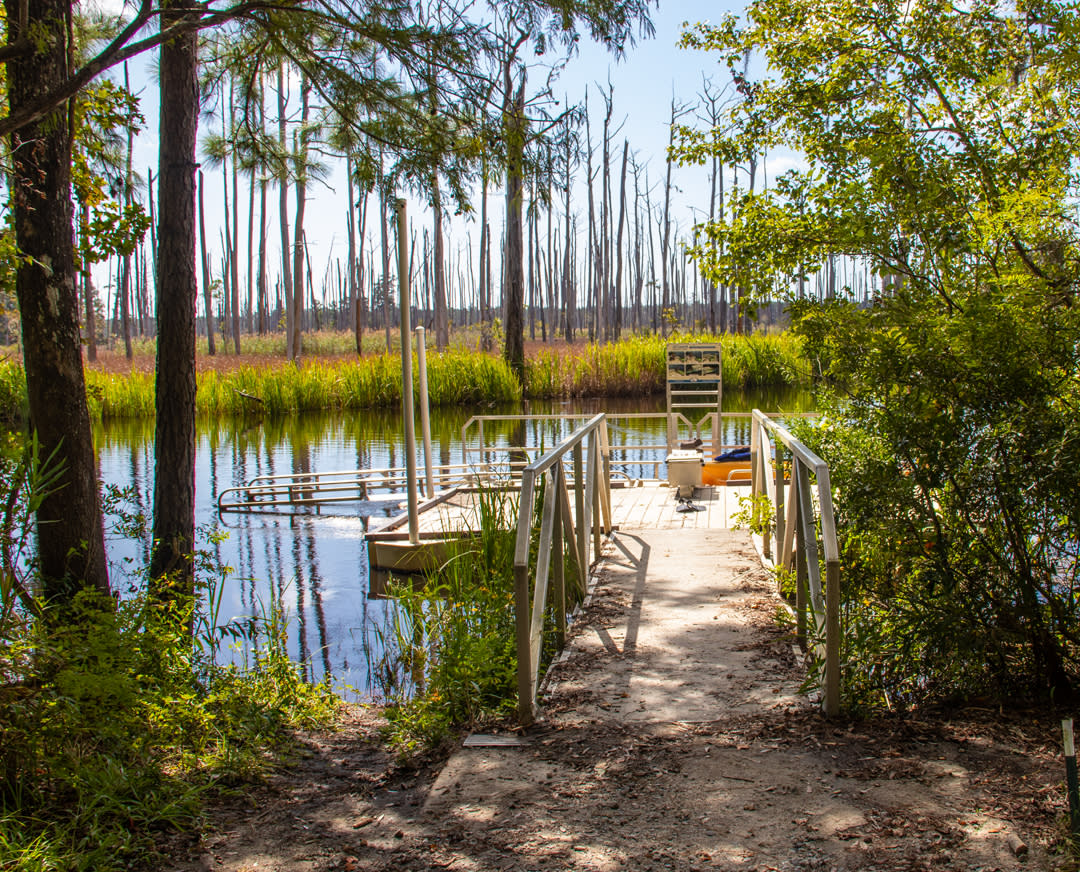 **
Darcy Geho contriibuted to this Hobbs Realty blog. She spent 11 years working in the vacation rental industry while she lived on and traveled the North Carolina coast. Like most of our visitors, when she isn't on Holden Beach, she looks forward to her next visit.