24 Mar 2023
Do you ever wonder about some of the beautiful flowers you see as you drive around coastal North Carolina? We appreciate the beauty of flowers just as much as you do, so we're happy to plant a few seeds of appreciation with you for the common flowers and plants you'll see here during your next Holden Beach vacation!
If you're a gardener, you're probably familiar with the categorization of different regions into planting zones. Here in Holden Beach, we are in zone 8A. Plants that are hardy for our zone can withstand a minimum temperature range of 10 to 20 degrees Fahrenheit.
Depending on where you call home when you're not visiting with us, you may see flowers, shrubs, and trees that wouldn't actually survive in areas further west and north of Holden Beach. We hope you enjoy this beautiful tour!bo
Common Trees and Flowering Shrubs of Coastal North Carolina
Though we can't cover every single type, here are a few popular trees and flowering shrubs you're likely to see as you explore our North Carolina coast.
If you take trips to Southport or Wilmington during your Holden Beach vacation, you'll find beautiful downtown streets lined with historic homes and live oak trees. There is a popular tree in Southport called the Indian Trail Tree that is estimated to be more than 800 years old!
Southern magnolia trees grow to be quite tall and feature dark green leaves and sweetly fragrant white flowers. Magnolias are native to eastern North Carolina, and they're an evergreen variety that stay beautiful throughout the year. Folks love to decorate around here with their big, thick, green leaves.
Azaleas are flowering shrubs that bloom significantly and quickly in the spring. Flower colors vary among pink, purple, red, and white and adorn many lawns, creating a gorgeous vibrant brushstroke of color this time of year.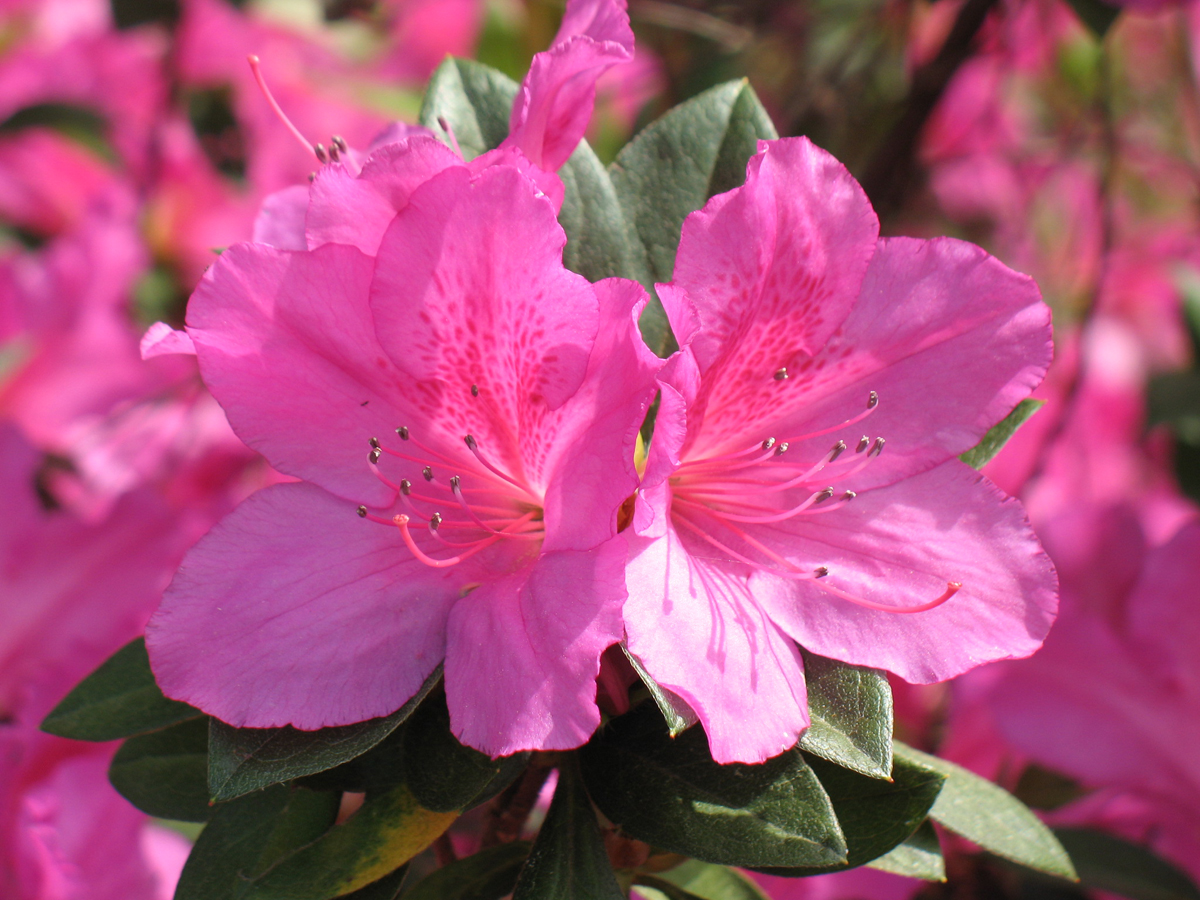 Oleanders are also a flowering shrub, though they can grow to be quite large. They are hardy enough to grow in the harsh coastline areas filled with salt and wind, and bloom throughout the summer. Flower colors vary among red, pink, yellow, white, peach, and pink. Coincidentally, they are one of the most poisonous plants in the world.
Lantana is also evergreen and actually classified as a shrub. It can grow to be up to six feet high and produces clusters of bright, small flowers that often grow in a mixed variety of yellows, reds, pinks, oranges, purples, and white. Lantana flowers smell a bit like citrus, and bees love them.
Crepe myrtles are flowering trees that are very popular among homeowners because their colorful blooms often last throughout the summer months. They also come in a variety of colors including various shades of pink, red, purple, and white.
Yucca is a short shrub that features stiff, spiny leaves. In the middle of spring, it boasts white bell-shaped flowers, and in the fall it yields fruit. These plants are hardy and do well in sandy dune areas.
The Yaupon holly is an evergreen shrub that is native to North Carolina. It thrives in sandy soil, but is also found in forests and swamps. Its leaves are waxy and dark green, and it is adorned with small white flowers in the spring and red-orange berries throughout the fall and winter months.
Loblolly bay is an evergreen shrub or small tree, native to our coastal maritime woods and coastal plains. North Carolina is as far north as it is able to survive, and it blooms white flowers in July and August.
Now, let's look at some flowers!
Native Flowers and Plants of Coastal North Carolina
Here is a list of some of the native flowers and plants you'll see in the Holden Beach area. This isn't a comprehensive list, but hopefully it will give you some insight into some of the bursts of beauty you notice on your beachcombing walks and coastal drives.
Yellow jessamine, the state flower of South Carolina, is also called jasmine and is a climbing flower with evergreen leaves. The flowers produce a strong, sweet smell that is enjoyed by a variety of pollinators.
Black needlerush grows along the edge of brackish, marshy areas and can grow up to five feet tall. It is a grass-like perennial that blooms brown flowers starting in the spring months and is often used to help protect shorelines and restore estuaries. It also provides seeds for birds and wildlife from May to October.
Glasswort also grows in salty marsh areas, starting in the spring as a light green color and changing to bright red in the fall. Fiddler crabs and snails take refuge in this plant, whose tender roots can actually be eaten raw or added to salads.
Morning glory species can be found throughout our coastlines in several areas. These delicate flowers grow on vines that start blooming in the morning at sunrise, and close in the afternoon. Butterflies and hummingbirds love their flowers, which can be purple, yellow, pink, blue, or white.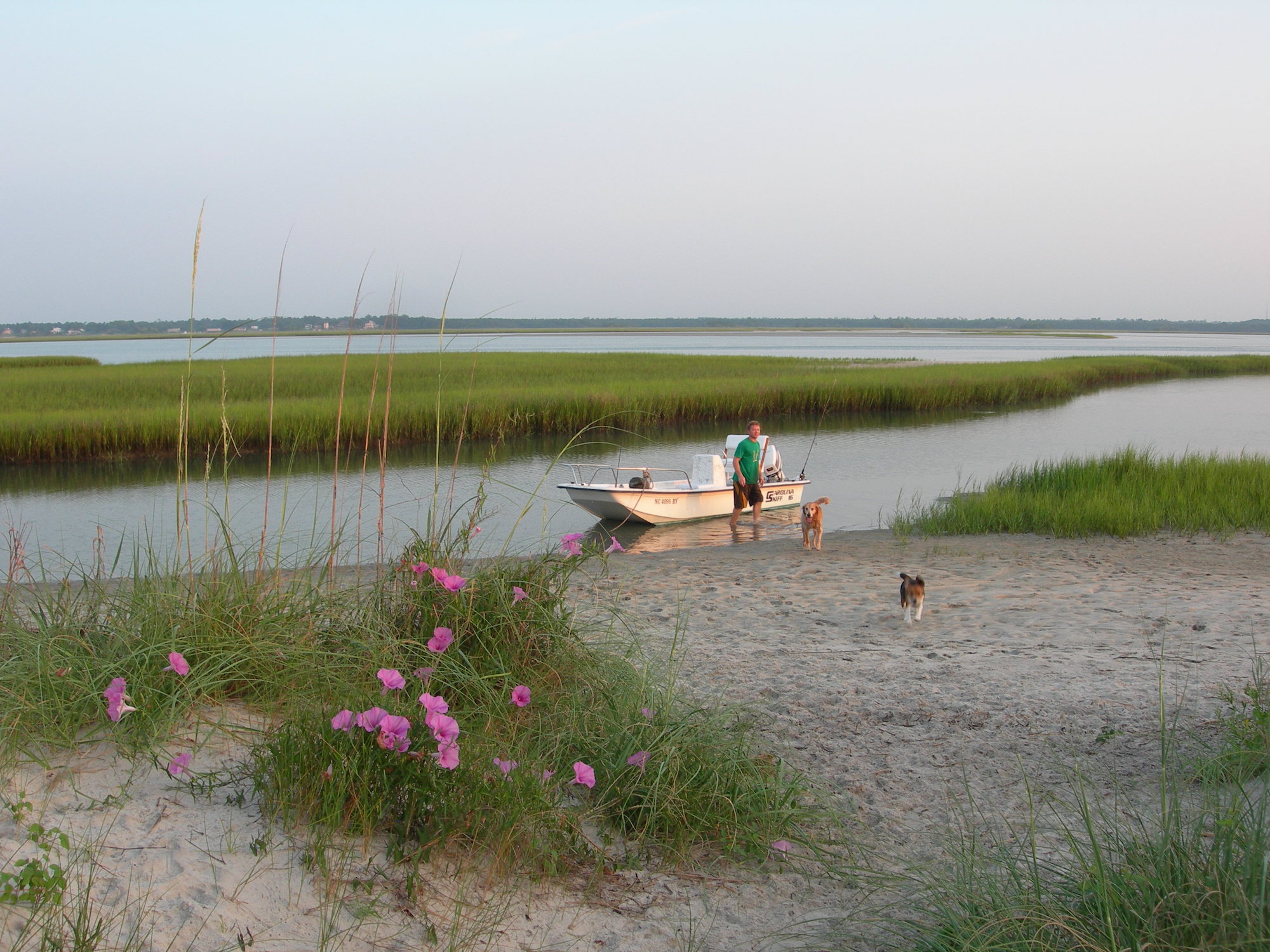 Blanket flowers are commonly found in the sandy soil found on our beaches. The flowers are bright red, orange, and yellow, and a blanket flower is also called the fire-wheel or gaillardia. While they are actually annual flowers, they also self-seed and return each year. Blooms usually occur between April and October.
Dotted horsemint is also commonly found in the sand dune area of local beaches. It was used medicinally by Native Americans and doctors due to its antiseptic and anesthetic properties. It is a perennial flower that blooms in late July through October and can grow between six inches and three feet tall.
Hypericum is also known as St. John's Wort, though the species that grows in our coastal areas isn't the same as the one used for medical purposes. It is a small shrub that can grow up to 20 inches tall in sandy woods and dune areas and blooms yellow flowers from June to September.
Sea oats are prominently seen on any of the Brunswick County beaches you may visit. They are used throughout our beaches to prevent beach erosion, and they tolerate salt spray and saltwater (to a point). Sea oats are a perennial grass that grow around three to four feet tall.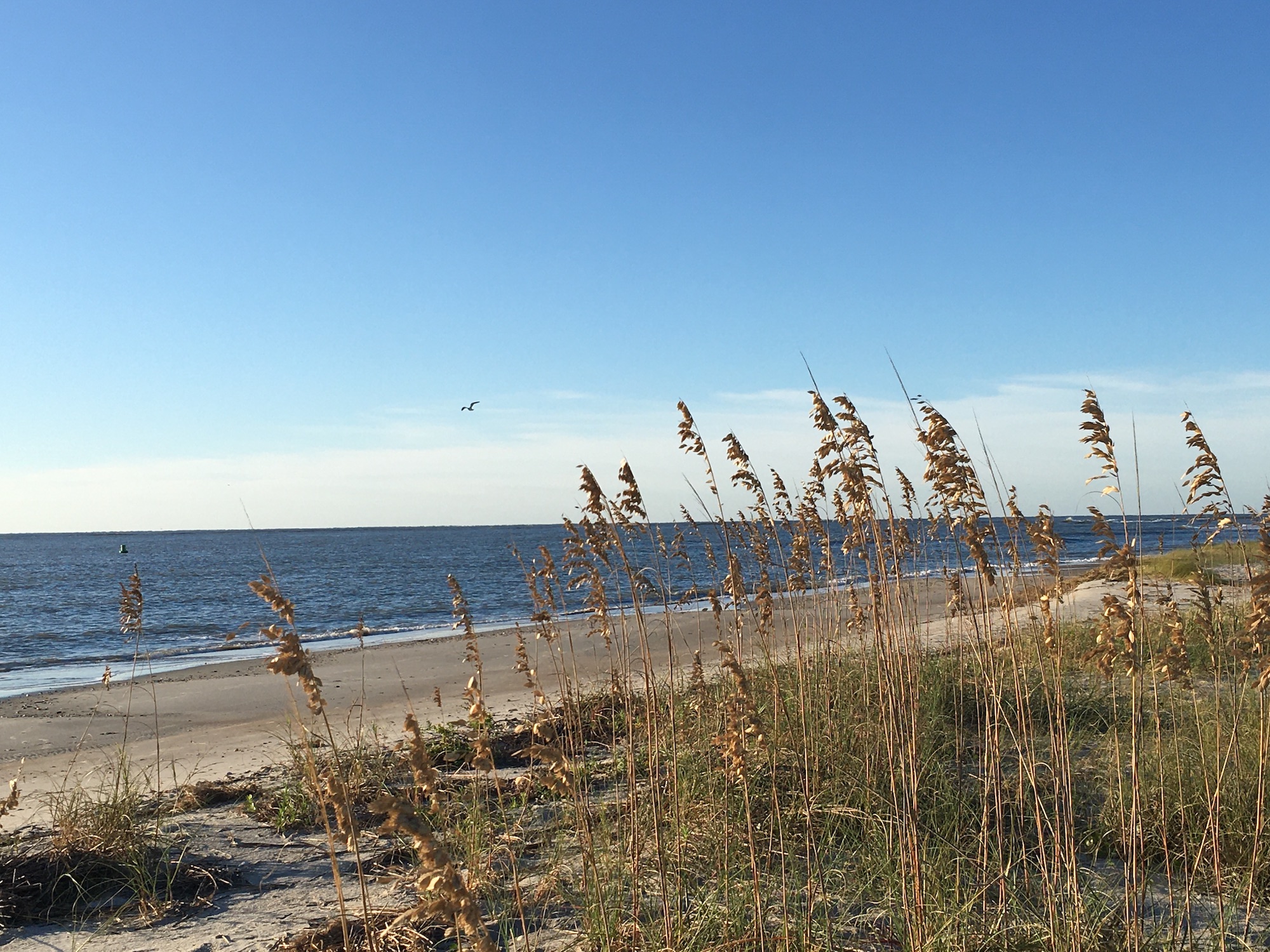 Swamp mallow can be found in brackish marsh areas, and when it exists is easy to spot because it grows five to seven feet tall. It is a perennial member of the hibiscus family, and its flowers are usually white with a reddish-purple center. These tropical-looking flowers bloom from June to September.
Attractions and Events Featuring Flowers
There are also a variety of attractions and events in our area that feature flowers. Some are within an hour or so from Holden Beach and a couple are a bit further. You can decide what fits best into your Holden Beach vacation schedule!
The Azalea Festival is held for a full week each year in April, about an hour north of Holden Beach in Wilmington. First introduced in 1948 as a celebration of Southern hospitality and area charm, each year over 200,000 people visit the event in one way or another.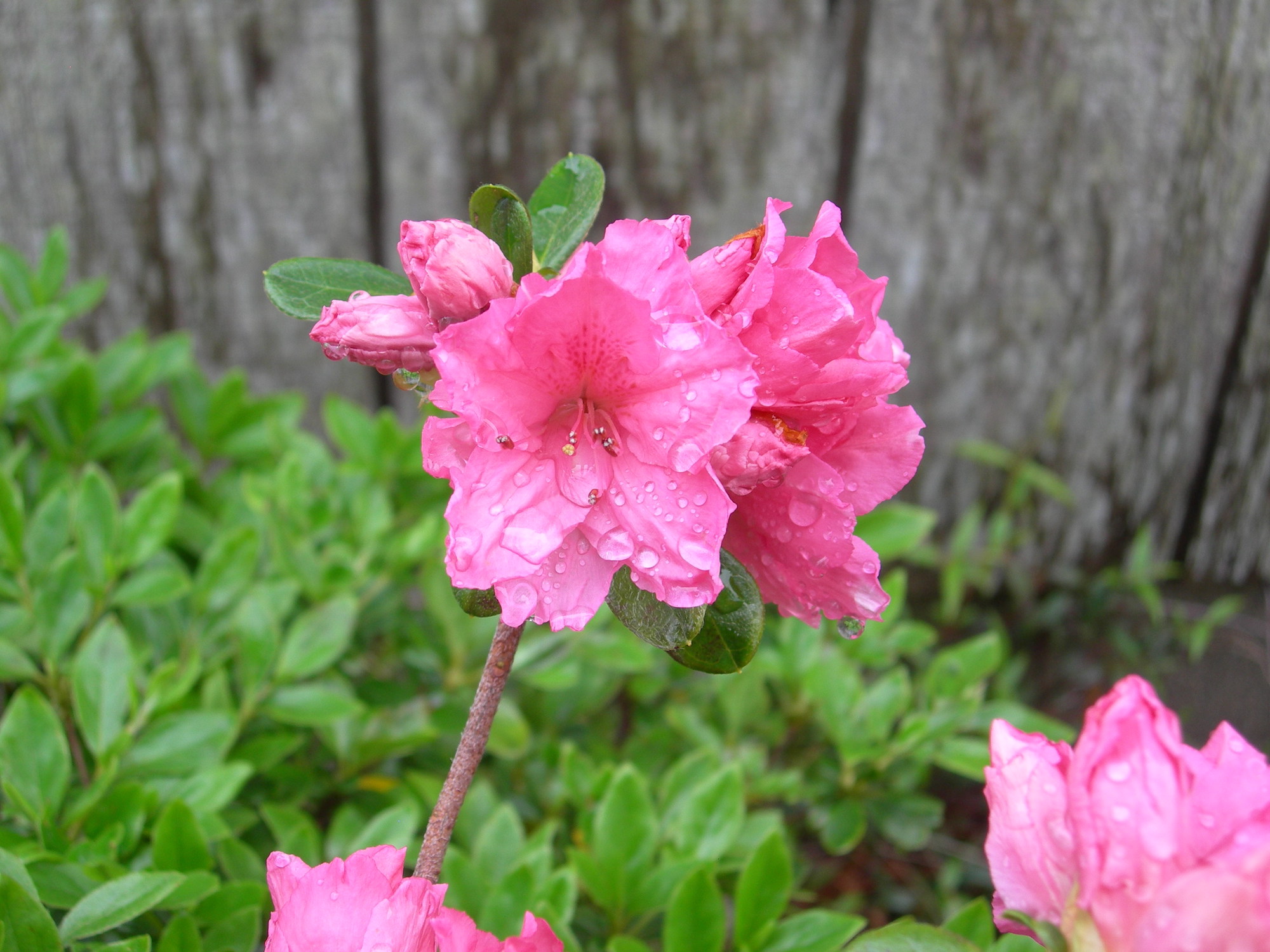 Airlie Gardens is also located in Wilmington. It features 67 acres of gardens filled with a variety of seasonal flowers and beautiful live oak trees. As you walk on the garden paths, you'll also enjoy the surrounding structures and sculptures. A variety of wildlife also live on the grounds, which are located at 300 Airlie Road. For more information, call (910) 798-7700.
If you take a trip up to Wilmington to visit Airlie Gardens, you may also want to plan a bit of extra time to stop by the New Hanover County Arboretum. Located at 6206 Oleander Drive, this beautiful seven-acre site features a Japanese Garden, Children's Garden, Rose Garden, Herb Garden, and a variety of perennial and tropical features. Admission is free, and gardens are open daily. For more information, call (910) 798-7660.
About an hour and a half south of Holden Beach, you'll enjoy meandering through Brookgreen Gardens between Murrells Inlet and Pawleys Island. This 9,127-acre historic site gives visitors a look into the natural landscape and beauty of the Carolina coastlines. Something is blooming year-round in the gardens, while the Lowcountry Zoo features a variety of native animals to our area's woods, swamps, and waters. For more information, call (843) 235-6000.
About two hours north of Holden Beach, you'll find the Cape Fear Botanical Gardens in Fayetteville. This natural oasis is built on 80 acres of land surrounding the Cape Fear River and Cross Creek. Guided tours are available, and visitors will enjoy seeing the variety of plant and wildlife that live in the gardens. For more information, call (910) 486-0221.
The North Carolina Arboretum in Asheville is further than a day trip away from Holden Beach, but if you're traveling near that area en route to or from our coast, you might consider planning a picnic around a stop there. This public garden is located on 434 acres within the Pisgah National Forest, surrounded by the Appalachian Mountains along the Blue Ridge Parkway. For more information, call (828) 665-2492.
Check out more suggestions for places to stop on your journey to or from your Holden Beach vacation rental in our travel tips post.
Area Gardening Groups
There are a couple of popular gardening groups in our area as well - the Coastal Garden Club and the Brunswick County Extension Master Gardener Volunteer Association (BCMGVA). If you're a regular visitor to or resident of Holden Beach and you'd like to learn more about gardening in our area, you may want to check them out. They also have a few events throughout the year, including plant sales, flower shows, and educational events.
The BCMGVA revitalizes and maintains the County Botanical Garden. For more information about the BCMGVA call (910) 253-2610, and call (910) 200-8971 for the Coastal Garden Club. You'll love walking or biking around the island to enjoy the beautiful lawns and gardens, and the Holden Beach Beautification Club even awards property owners yards-of-the-month recognitions during flowering season. And what about our beautiful garden which welcomes everyone to Holden Beach at the foot of the bridge? Beautiful year-round! Our local beautification club is dedicated to designing and planting public gardens on the island and encourages environmental improvements with the beautification, restoration, and protection and conservation of our natural resources. The non-profit membership club, founded in 1990, claims the Oleander as the club flower and the Windmill Palm as the tree.
Book Your Next Holden Beach Vacation Today!
We hope you have enjoyed this tour of our coastal North Carolina flora. As you see, regardless of what time of year you decide to come visit us, beauty abounds!  Browse our collection of Holden Beach NC rentals and book or call our #Hobbspitality experts at (800) 655-3367 for assistance with finding the perfect match.
Hope to see you soon.... at the beach!
**
Darcy Geho contributed to this Hobbs Realty blog. She spent 11 years working in the vacation rental industry while she lived on and traveled the North Carolina coast. Like most of our visitors, when Darcy isn't on Holden Beach, she looks forward to her next visit.