31 Mar 2021
When thinking about a vacation, the first word for some is  R E L A X A T I O N.
But for those seeking excitement...

Vacation = Adventure Time!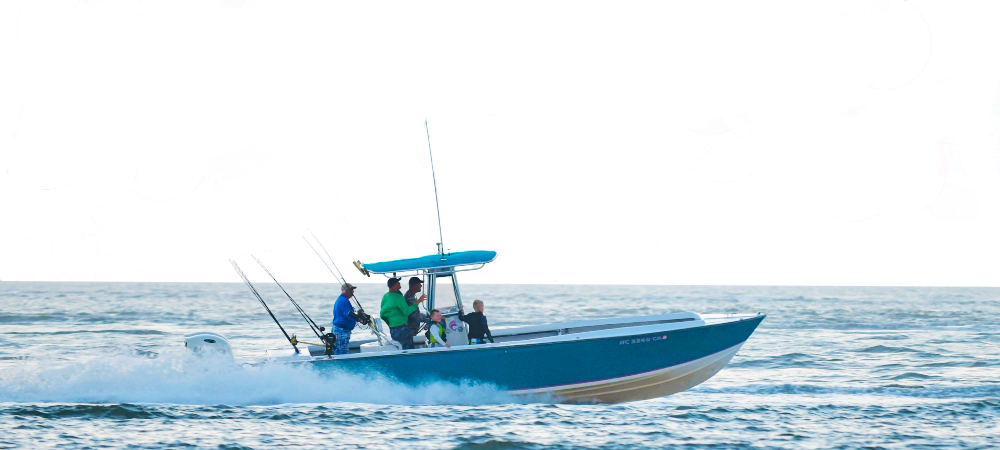 Our non-commercial, beautiful eight-mile stretch of white sandy shore is an amazing place indeed to relax and refresh your mind and soul without the distractions of other high-rise lined, commercial beaches. But, if you or someone in your vacation group is seeking the thrill of adventure, check out this starter list to blast into vacation mode! 
Of course, if you bring your own boat, there are amazing adventures you can get into as you explore the Intracoastal Waterway and Lockwood Folly River. Another cool place to start is to create your own adventure with H2O Tours for a taxi ride on the water to your destination, touring the area with your friends, or to plan a fishing or nature tour. Visit this link for more information about this fun option and their #Hobbspitality discount.
Here are more ideas to kick off your beach adventures!
KAYAKS, PADDLEBOARDS, JET SKIS & SURFING 
Water sports are a favorite adventure around here. No surprise, huh? 
If you're ready for the water adventure but don't have the equipment, Hobbs Realty is proud to have a variety of Hobbspitality partners that offer the rental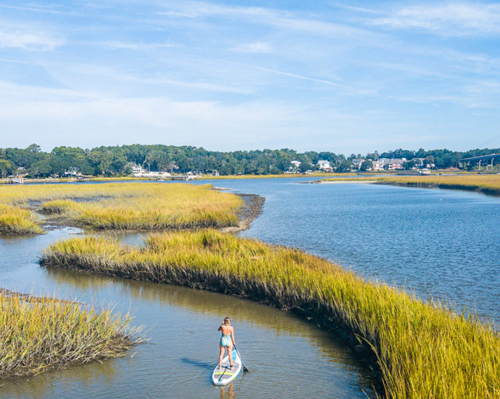 equipment you need for your vacation.
A variety of stand-up paddleboards, surfboards, and kayaks are available to rent from Beach Fun Rentals and Boomers Rentals.
Enjoy Hobbspitality Discounts for jet ski rentals at Holden Beach Jet Ski Rentals, while both jet ski and boat rentals are available from Holden Beach Watersports at the Holden Beach Marina, with discounts provided for jet skis. You also might want to check out this great resource for the best local surfing spots.
For more information, here's a handy resource for all things water-related.

GOLFING ADVENTURES
You can turn any mini-golf or golf outing into an adventure with the right people. Create your own tournament or creative competition on beautiful coastal courses. Use this guide to start your planning now.
PARKS TO EXPLORE OR PLAY
Kids will love the adventure of a water park - either at the local Bridgeview Park water park (124 Davis St.) or an afternoon at Magic Mountain Water Slide. Other local parks for outdoor adventures include:
Bridgeview Park (124 Davis St. across from Holden Beach Town Hall) - Start out at this Holden Beach waterfront park where the kids can play (supervised) in the waterpark while you plan your own friendly competition by breaking into teams to shoot hoops, followed by a fitness run along the Boulevard using the workouts stations, and finish off with a feast under the picnic shelter to cool off and celebrate before heading back to jump into the pool or ocean at your vacation home.
Brunswick Nature Park (2601 River Rd SE, Winnabow) — There are 911 acres of undeveloped wilderness, vistas, wildlife, waterways, and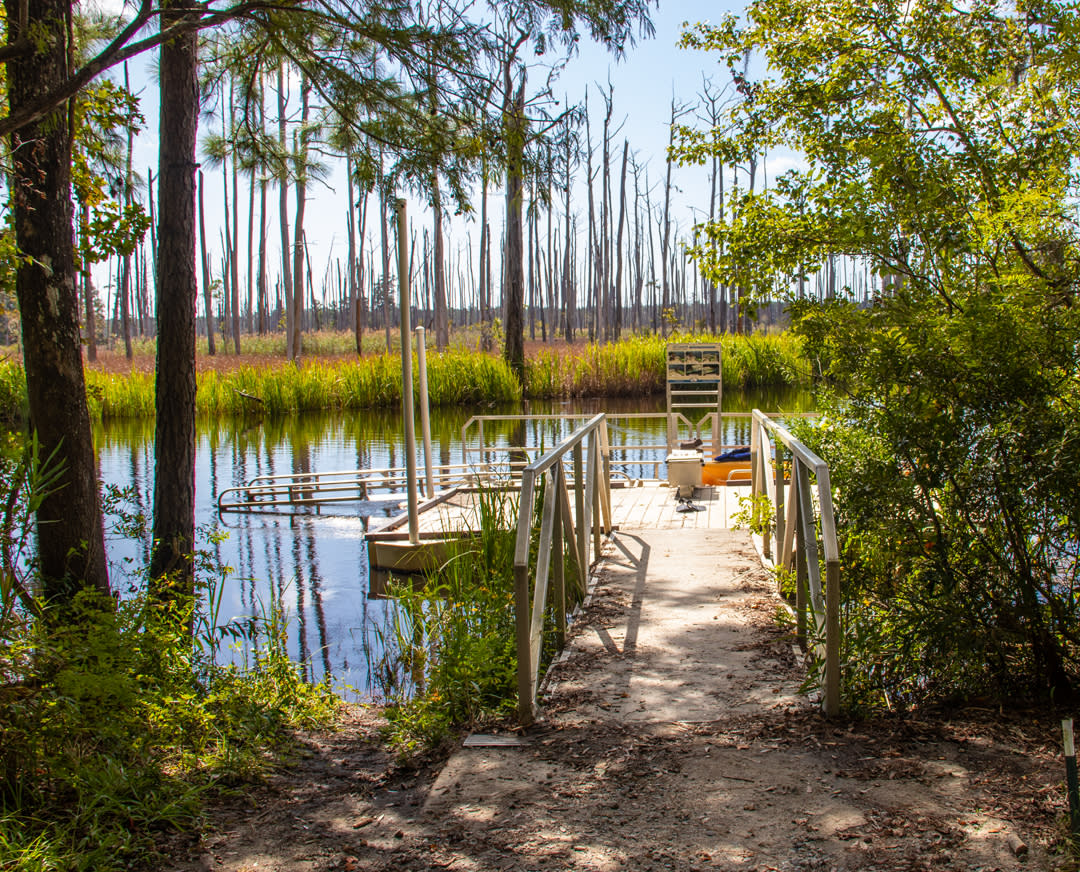 vegetation to soak in as you enjoy trails for hiking, biking, walking or horseback riding or use the canoe/kayak launch for exploring the waterways.
Cedar Grove Park (750 Cedar Grove Trail SW, Supply) — A shared complex with the adjacent Cedar Grove Elementary School, this is a favorite local complex with walking/running trails, basketball courts, tennis courts, and fields for soccer, softball, baseball, and football. Gather your family and friends for a friendly competition.
Green Swamp Preserve - This 17,424-acre preserve is a treasure of wildlife and plant life, including the rare Venus Flytrap. There are thousands of acres of savannas, hunting spots, and hiking trails. Find out more information here.
Lockwood Folly Park (430 Green Swamp Rd, Supply) — The whole family will enjoy this complex of fields for softball, baseball, soccer, football, playground equipment, tennis courts, and batting cages.
Supply Park (behind VFW at 573 Sabbath Home Rd) — Enjoy a pick-up softball game or kick the soccer ball while the kids create their own adventures on the playground.
NEARBY ADVENTURES
Carolina Outdoor Adventures - For a family paintball adventure in nearby Little River, SC, check out this place.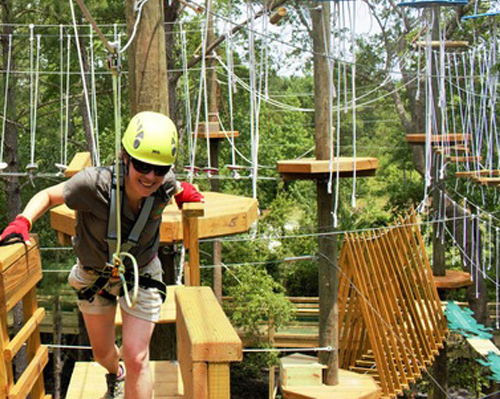 Cape Fearless Extreme -  This experience in nearby Riegelwood sounds like a must for the adventurous of all ages. Visit their website for more information about their obstacles and challenges, including ziplines, Tarzan swings, hanging nets, and wobbly bridges in a 25-acre forest.
The Adventure Kayak Company - For kayak tours and bike tours, this might be a good place to check out in nearby Southport.
The Swamp Park - The adventure-seekers in your family will enjoy checking out The Swamp Park in southern Brunswick County for zipline tours, to enjoy the aerial adventure park, for guided ATV tours or to experience a swamp boat eco-tour.
So if you're looking for more than reading in your beach chair or beachcombing, hopefully, you've got a great place to start for planning the next Great Holden Beach Adventure!
See ya' at the beach!