4 Dec 2022
Here at Hobbs Realty, we like to refer to Holden Beach as the perfect family destination. Named one of the best family beaches in the United States, Holden Beach does not disappoint when it comes to fun activities. We know that relaxing on the beach is top priority for our guests, but if you're ready to take a day to explore the island, there are adventures for the entire family to enjoy, including Magic Mountain Water Park, miniature golf, and ice cream outings! 
Whether you're a family traveling with young kids or teenagers, a group of adults enjoying a getaway trip with friends, or planning a multi-generational beach vacation to make lasting memories … Holden Beach is perfect for every age!

Holden Beach Family Activities with Young Kids
There are plenty of opportunities for fun throughout our island and surrounding area for families traveling with young children.
Our first recommendation is always to enjoy fun and relaxing days on the beach with your toes in the sand. Kids can have fun splashing in the waves, building sandcastles, and beachcombing for treasures. Older siblings, parents, and grandparents can enjoy these things too, or simply relax in a beach chair or try your luck at fishing!
During the summer months, everyone in the family may enjoy cooling off and relaxing in one of our vacation rentals with a private swimming pool. Some good old-fashioned fun at the Magic Mountain Water Slide or Holden Beach Splash Pad are also great options for water fun during your Holden Beach vacation! There are plenty of activities that don't involve the water, too! Just across the Holden Beach Bridge, the whole family can enjoy a fun round of miniature golf at Fantasy Isle Ice Cream and Mini Golf.
During the winter months or on a rainy day, the kids (and adults) will love a trip to Vincent Van-Go to paint a piece of pottery to take home. There are also two aquariums within an easy day-trip's distance from Holden Beach.
For a little friendly competition, Planet Fun in nearby Shallotte has laser tag, bowling, a bounce house, billiards, and an arcade. You can even grab some refreshments in between games. 
And, of course, a fun outing isn't complete for kids of ALL ages without a yummy treat at one of the favorite local spots, like Saltwater Shanty or Sandcastles Sweets & Treats. You can always enjoy and an afternoon touring the ice cream shops after a day at the beach - or sampling a different shop each night! 
And we know planning meals is always an important part of vacation time. Why not turn it into a pleasant family adventure by involving the kids in selecting different menus or restaurants each evening? Who will take home the prize of best meal of the week?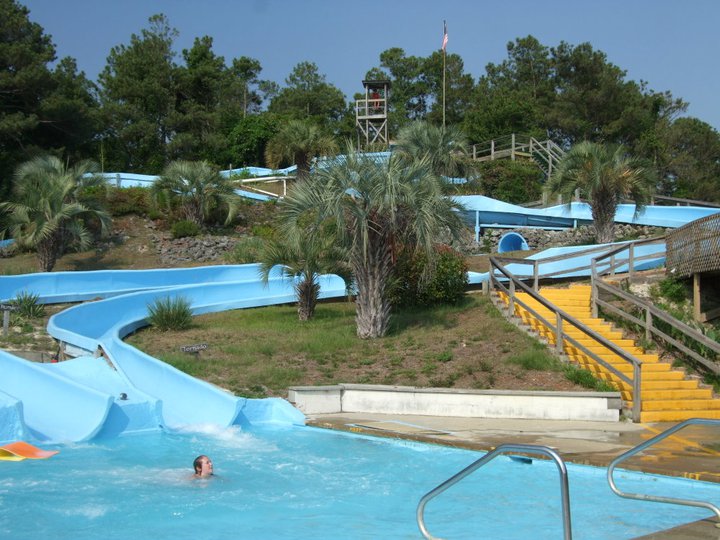 Fun Holden Beach Activities for Teenagers and Adults
Once the kids get just a bit older, there are even more opportunities for fun in Holden Beach, such as fishing or golfing.
Because of our moderate year-round temperatures, watersports like surfing, stand-up paddleboarding, kayaking, and jet skiing are enjoyed throughout the year in Holden Beach.
Shallotte River Swamp Park is a popular place to experience a new local adventure. They have zipline tours, an aerial adventure park, guided ATV tours, and swamp boat eco-tours. They are located at 5550 Watts Road SW in Ocean Isle Beach, and their phone number is (910) 687-6100. For additional ideas about outings for the thrill-seekers in your family, check out this article.
Shopping is always a productive outing around here. Whether you prefer art galleries, antique shops, or gift shops, you are sure to find the perfect treasures and gifts to take home. And don't forget to catch the Sunday evening music under the Holden Beach bridge during the annual Summer Concert Series. Always an entertaining family outing!
Fun in Holden Beach for the Adults
In addition to these fun outings for all ages, there are also some over-21 options for a friends' or parents' night out.
Though we have many great Holden Beach restaurants for all ages to enjoy, a few hotspots include Provision Company, Castaways Raw Bar and Grill, Mermaids Island Grill, and The Hot  Buffalo.
You may also want to experience a wine tasting (plus a little shopping) at the Silver Coast Winery not too far away.

The floating tiki bar tour, Cruisin' Tikis, can be a fun way to see the sights of the Intracoastal Waterway around Holden Beach. Tours depart from the dock at the Provision Company, located at 1343 Cedar Landing Road. For more information, call (910) 420-4045.
Holden Beach Wheelchair Accessibility
If you are traveling with a family member with special needs, Hobbs Realty has some wheelchair-friendly vacation rentals featuring an elevator and/or ramps. Please give us a call at (844) 846-4885 to discuss your specific needs.
A few other places to enjoy:
Sailfish Park, located on Sailfish Drive about 4 miles west of the Hobbs Realty office, features a grassy area with beautiful views along the Intracoastal Waterway, picnic tables, and an accessible Memory Mailbox.
The Holden Beach Pavilion and Fishing Pier is located on Holden Beach at 131 Jordan Boulevard (under the Holden Beach bridge).
The Quinton Street public beach access at 112 Ocean Boulevard East features a gazebo, shower, and handicap ramp.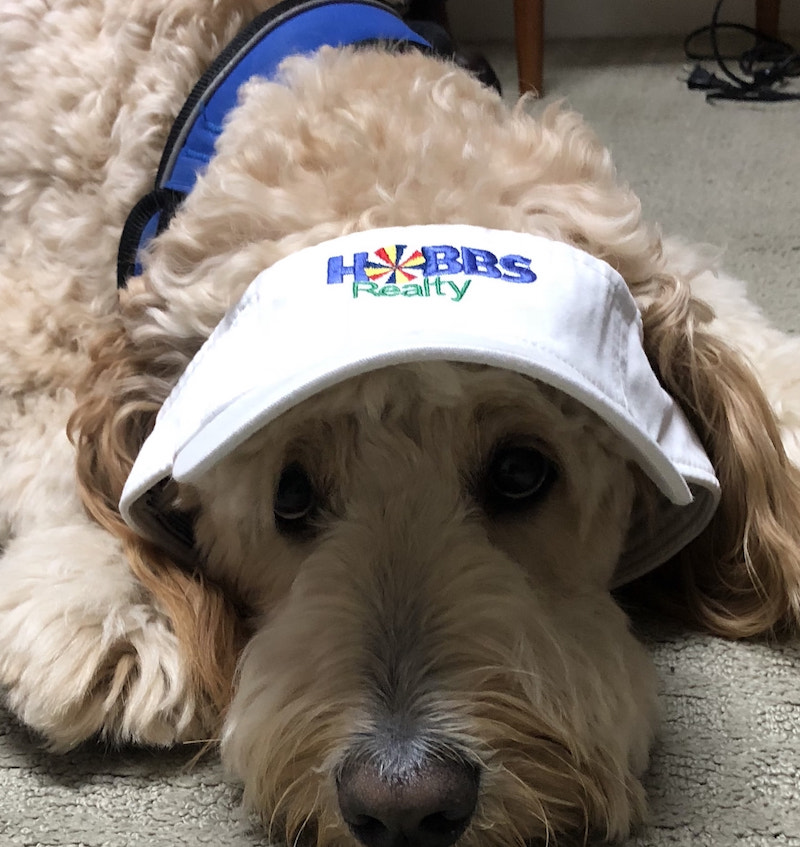 Dogs Enjoy Holden Beach, Too!
Of course, we can't forget about the furry members of your family! Hobbs Realty offers a variety of Holden Beach dog-friendly rentals and can accommodate service animals. If you are planning to travel with your dog, make sure you are aware of these local regulations and beach safety tips.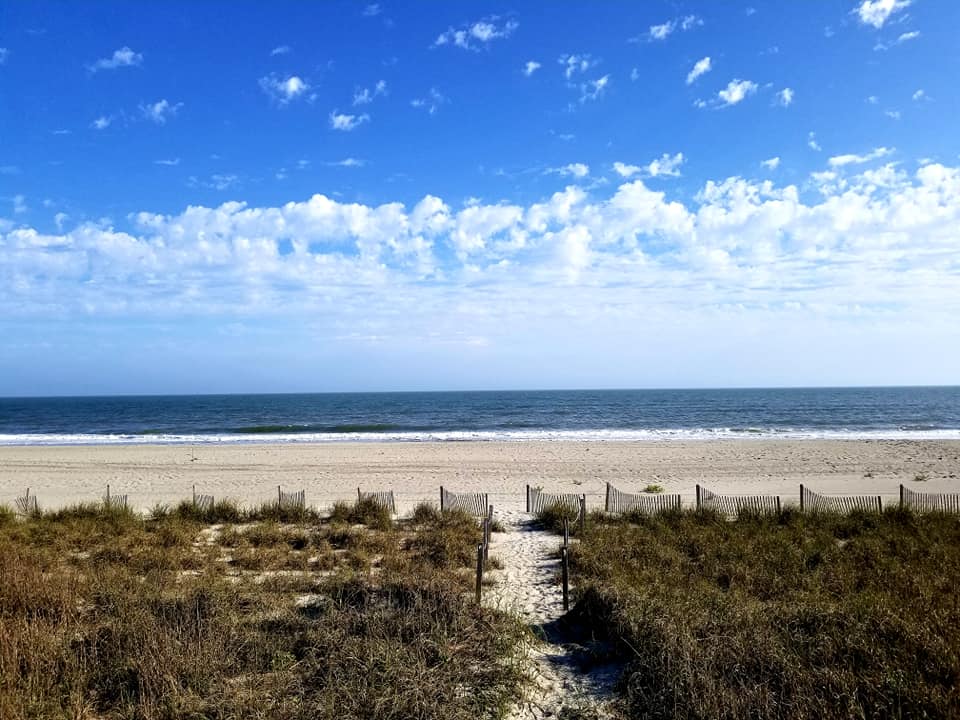 Plan Your Holden Beach Getaway
As you can see, there truly is something available for every age to enjoy on Holden Beach. You can book your next Holden Beach, NC vacation today, or give us a call at (844) 846-4885 - we're happy to help!
We hope to see you soon ... at the beach!
**
Darcy Geho is a contributing author to this Hobbs Realty blog. She spent 11 years working in the vacation rental industry while she lived on and traveled the North Carolina coast. Like most of our visitors, when she isn't on Holden Beach, she looks forward to her next visit.