1 Nov 2022
Wherever you call home, the holidays are likely filled with memories of family traditions. Maybe you have fond memories of baking pies with your grandmother, playing games with your cousins, or enjoying a walk around the neighborhood together after that scrumptious turkey dinner.
Our little corner of the North Carolina coast is filled with a variety of options for making unforgettable holiday memories with your family. Here are a few our favorite Holden Beach Thanksgiving traditions!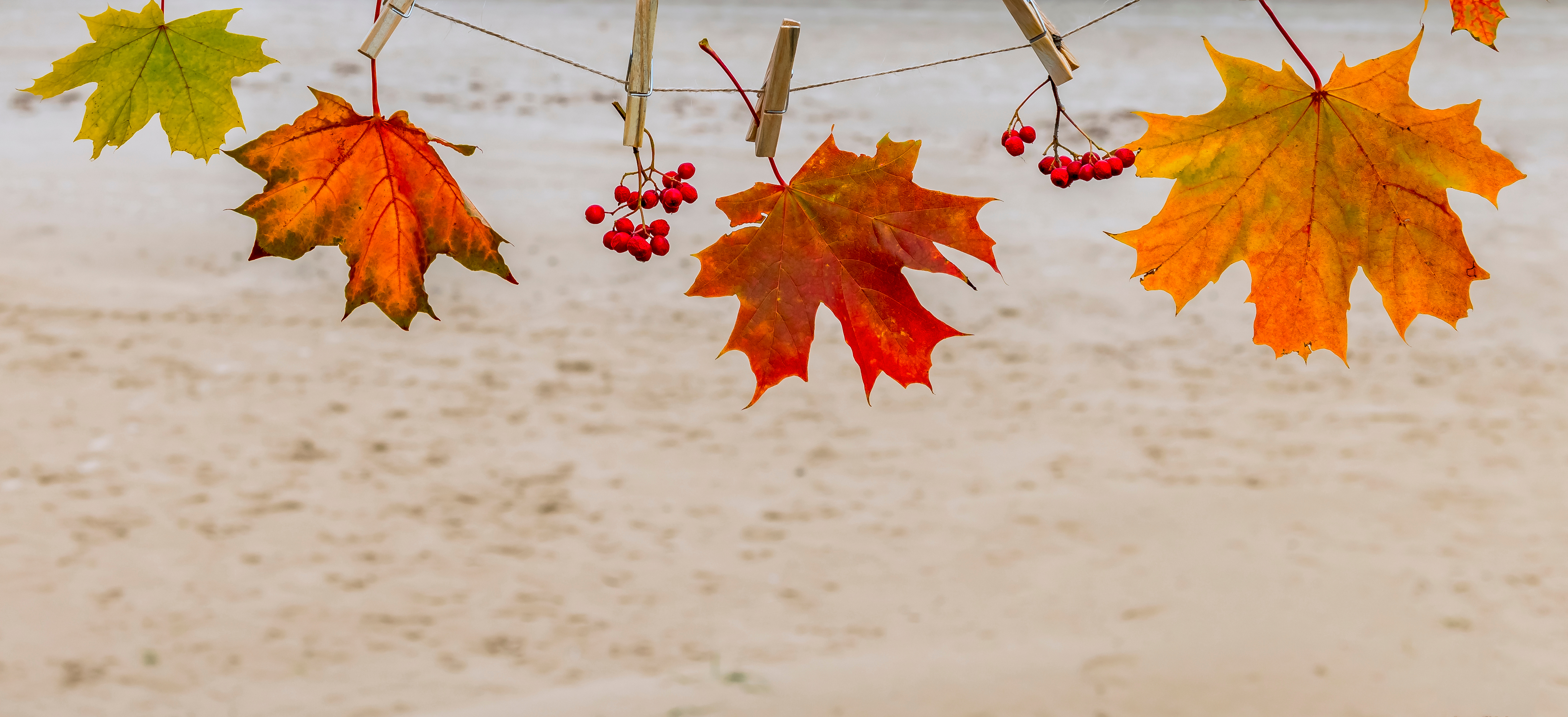 Enjoy Local Seafood
We hate to say it's all about the food … but fall in Holden Beach really does provide an abundance of seafood for everyone to enjoy. It's oyster season, shrimp are plentiful, and a variety of fish are available at our local Holden Beach seafood markets.
A popular fall and winter tradition at the beach is to get everyone together for a clam chowder feast or an oyster roast. There's just something so special about gathering around hot, delicious food on a chilly beach day. Cooking family meals together can be one of the best ways to make vacation memories, and there are great ideas for dinners to cook for a crowd  - easy and fun for everyone!
Of course, vacation time means not spending all your time in the kitchen. No worries! We also have a great selection of Holden Beach seafood restaurants!
Things to Do
All seasons at Holden Beach hold their own beauty, but many locals and visitors are partial to the fall and winter seasons. Traffic on the roads and beaches slows down a bit, the weather cools off while usually staying mild, and the overall pace is just … slower.
Anglers enjoy fall fishing, while families enjoy quiet walks on the beach with plenty of beachcombing.
Unfavorable weather during your beach stay means you can take time to discover the fun rainy-day activities in the area that are perfect for indoor memory-making.
Day Trip to Southport
One of our favorite things to do in the off-season is to spend a day in nearby Southport. You can catch views of two of North Carolina's lighthouses from the historic waterfront park - the Oak Island Lighthouse and the Bald Head Island Lighthouse. From here, there is a passenger ferry that travels to Bald Head Island and another ferry that travels to For Fisher, home to the North Carolina Aquarium at Fort Fisher.
While in Southport, this is the ideal time for your family to enjoy a visit to The Christmas House at 104 W. Moore Street to find the perfect holiday memento and get you in the spirit of the season! Enjoy several art galleries in Southport or a tasting at the Silver Coast Winery Tasting and Taproom (105 S Howe Street).
A cozy breakfast at Locals Family Diner (832 N Howe Street) or a yummy cup of hot chocolate at Port City Java (113 N Howe Street) are favorite stops while you're deciding where to enjoy lunch and dinner! You can't leave town without a stop at the infamous Burney's Bakery (808 N Howe Street) to experience their stuffed homemade croissants! Mmmmm…. good!
Speaking of lunch or dinner, the top 10 certainly include Mr. P's Bistro (309 N Howe Street), Frying Pan (319 W Bay Street), Oliver's on the Cape Fear (101 W Bay Street), and on the way back to Holden Beach, Joseph's Italian Bistro on the marina (5003 O'Quinn Blvd SE - reservations encouraged).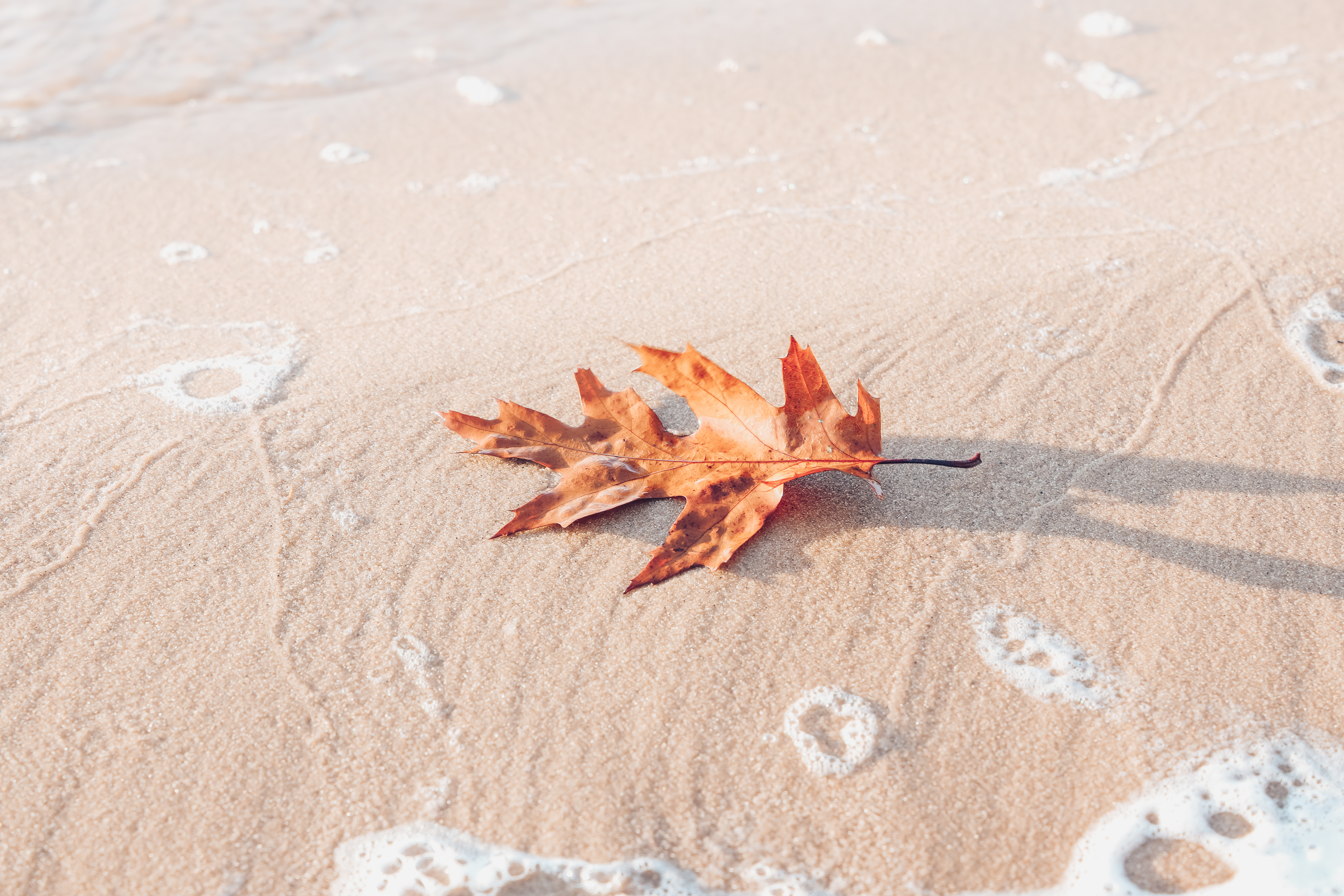 Day Trip to Calabash
Another happy tradition for the entire family to enjoy is a day in Calabash. Best known for its delicious fried seafood platters, Calabash is a charming fishing village that is home to more than a dozen seafood restaurants all along River Road leading up to the waterfront and marina, serving their famous Calabash-style fare. You can also enjoy a homey meal together at Gravy Southern Eatery (1165 Carlyle St SW) or a delightful experience at The Boundary House (1045 River Drive), which is located right behind the unique Callahan's of Calabash.
Speaking of Callahan's (9973 Beach Drive), a favorite tradition is to plan your meal around a visit to this 35,000-square-foot upscale souvenir shop established over 40 years ago. Browse the nautical section, cards, clothing, gifts, and jewelry, and all the family members can select an ornament in the St. Nick Nacks Christmas shop to commemorate your special Thanksgiving memories and to add a coastal touch to your tree this year. And we predict the aroma of homemade fudge wafting through the store will lead you straight to the fudge counter!
HOBBS TIP: It's always okay to eat dessert first!
Stop by the Calabash Creamery (9910 Beach Drive) to complete your visit to Calabash. You'll enjoy fresh homemade ice cream in a variety of scrumptious flavors.
Christmas Season Festivities Kick Off
Depending on when you book your coastal getaway to Holden Beach, you may be able to catch a few Christmas kick-off local events to get you in the spirit of the season before heading home. A few favorites include the Annual Christmas Flotilla at Ocean Isle Beach, The Shallotte Christmas Parade, and, of course, the Annual Christmas Tree Lighting festivities at the Holden Beach Pavilion. Check out our Events page for more ideas and information!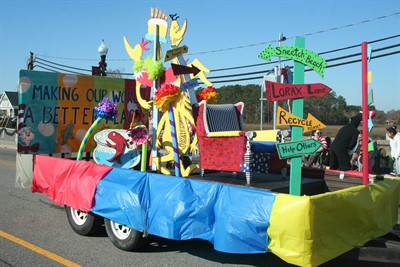 Make Family Memories at the Beach
You see why we believe Holden Beach is a great place to spend Thanksgiving with your family. We have a collection of spacious rentals that are perfect for all family types and sizes. Some families choose to rent a large vacation rental that will have plenty of space for everyone, while others opt for two (or more) smaller vacation rentals that are close in proximity to each other.
Search our selection of Holden Beach vacation rentals, and don't hesitate to give us a call at (800) 655-3367 if we can help you plan your Thanksgiving tradition on Holden Beach.
We hope to see you soon – at the beach!
**
Darcy Geho is a contributing author to this Hobbs Realty blog. She spent 11 years working in the vacation rental industry while she lived on and traveled the North Carolina coast. Like most of our visitors, when Darcy isn't on Holden Beach, she looks forward to her next visit.