24 Apr 2020
While we always hope our guests can enjoy bright, sunny skies during their entire Hobbs Realty vacation, unfortunately sometimes you end up with a rainy or cloudy day. Today, we thought we would share some of our favorite rainy day activities in and around Holden Beach!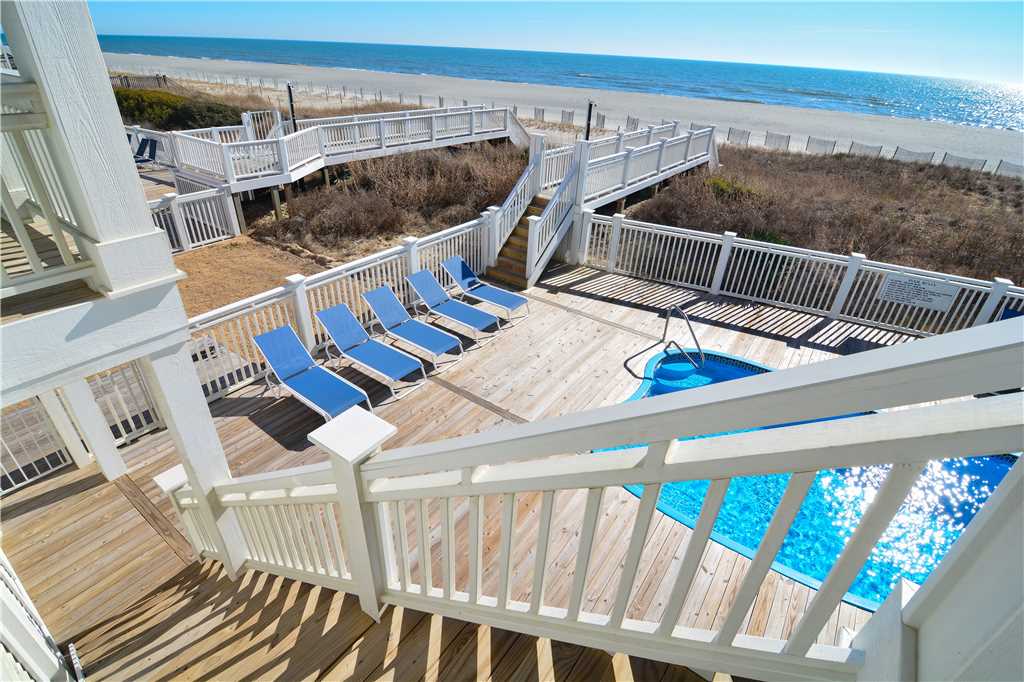 Though we know you will love your Holden Beach vacation rental, we also know you probably don't want to just sit around inside all day. So, whether you enjoy browsing antiques and unique finds, purchasing souvenirs for friends and family members, visiting museums and other attractions, or participating in other indoor activities, we think you will have fun exploring and discovering Holden Beach area jewels.
Antique Shops
Browsing antique shops and flea markets can be a really cool way to spend some time on an overcast day. Even if you don't buy anything, you can have a lot of fun looking at treasures from days past.
Perhaps the closest unique place to visit is Mary's Gone Wild (2431 Holden Beach Road SW, Supply). Most Holden Beach residents and visitors know Mary Paulsen for her distinctive folk art and recycled wine bottle buildings. You might actually see some of her artwork on the walls of your vacation rental! Normally when you stop by, you will find Mary in the main building working on her art and eagerly waiting to share stories with her visitors. This stop is better on a cloudy day rather than a rainy one so you can wander around and enjoy her maze of creations indoors and out. 
Another cloudy day stop in Supply is a one-of-a-kind place called Fort Apache (2357-2399 Stone Chimney Road). This outdoor attraction is filled with a variety of "stuff" that Dale Varnam has collected through the years and turned into unique memorabilia displays. Regional film and theater materials are commonly seen throughout his 28-acre property, among other gems and oddities.
There are also a few antique shops nearby which are perfect for some rainy day shopping. Depending on which direction you traveled from to get to Holden Beach, you may have seen the large old pink church near the four-way intersection on Highway 17 at Highway 211. That building, originally a Baptist church, is home to Olde Church Antiques (28 Blanton Road SE, Supply). This three-story building is filled with character, antiques, and memorabilia.
In Shallotte, you will find Fancy Flea Antique Mall at 2773 Ocean Highway West (Highway 17). Consisting of over 6,000 square feet containing antiques and other unique finds, there are new items added to Fancy Flea each week among the different consigner booths. 
From there, you can head down to 4639 Main Street in Shallotte to Miss Minnie's Antiques. There are 12 different dealers featured in the shop offering vintage and handmade items, shabby chic and cottage style furniture, vintage linens, household items, tobacco stick creations, ladders, soaps, and so much more. 
Another fun stop in Shallotte is Azio Media (225 Smith Avenue). Selected as one of the top 10 bookstores in North Carolina, Azio Media offers a variety of used and rare books, vintage magazines, vinyl records, original movie posters, collectible items, antiques, and fine art.
If you want to venture further away, Southport has a quaint downtown area with a variety of antique and gift shops. Also, historic downtown Wilmington is about 45 minutes north of Holden Beach and is home to even more options for antiques, as well as other shopping.
Gift Shops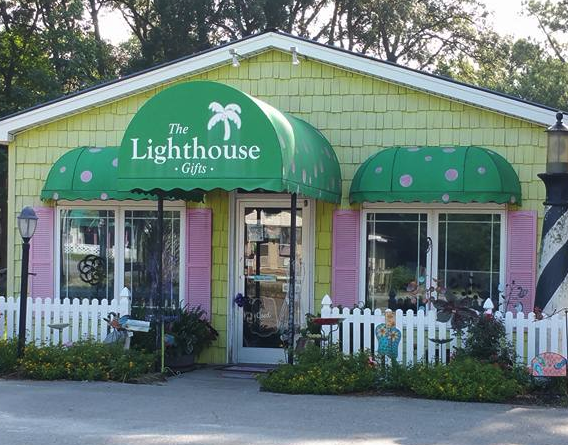 A popular stop in Holden Beach is Lighthouse Gifts, located just across the Holden Beach bridge on the Causeway (3434 Holden Beach Road SW). It's a cute shop overflowing with clothing, books, candles, home décor, decorative flags, windchimes, jewelry, and other gift items.
Junebugs Bags & Boutique is another must-stop on the causeway for many (3342 Holden Beach Road SW). They feature a fun mix of local art, popular brands like Scout bags, candles, women's clothing, handmade jewelry, décor, and more. 
The Coastal Gem is also a great shop, located in the Food Lion shopping center (1096-2 Sabbath Home Road SW). This family-owned boutique features a variety of clothing, jewelry, home décor, and gift items. 
Newer on the scene on the Holden Beach Causeway is the Anaya Tribe Mercantile Gallery and Boutique, which features an eclectic collection of original works of art and gifts from local artists, as well as unique clothing like Hildy's Funky Threads. And be sure to check out Sugar Britches across the stree for an awesome collection of nautical jewelry, oyster knives, clothing, accessories, and gift items.
Several other gift shops along the Causeway offer a slew of souvenirs, beach gear, and novelties. And you can always grab lunch at Provision Company or Mankins Café, or a scoop (or two) of the flavor of the day Beaches-N-Cream; The Scoop, which serves breakfast and lunch, too; or a bit further down from Food Lion at Saltwater Shanty, a one-stop shop for fun shopping and homemade waffle cones and ice cream with fresh ingredients! 
Pottery Making
Another popular stop on the Causeway is Cappuccino by the Sea. The main attraction of this local shop is the paint-your-own pottery activities that everyone can enjoy. There are over 400 assorted pieces and approximately 200 colors of glaze from which to choose! Allow a couple of hours for this activity to ensure everyone has enough time to paint their favorite piece. There are other gift items available for sale here, as well as a nice selection of coffee and tea available to enjoy while you paint.
Go to the Movies
If your favorite rainy day activity is going to the movies, you are in luck! There is a neighborhood movie theater in Southport that features affordable matinees. Perhaps you can combine some of that downtown Southport shopping previously mentioned with a movie date! 
Museums & Attractions 

There is a great selection of museums right here in our area, too. Visiting one or more of these educational attractions can transform a gloomy day into a fun one!
Ingram Planetarium is located a short drive away in Sunset Beach. A variety of exhibits and seasonal shows are offered, and the planetarium is affiliated with nearby Museum of Coastal Carolina in Ocean Isle Beach.
Southport is also home to the North Carolina Maritime Museum, located at 204 East Moore Street. Admission is free at this unique attraction that gives visitors a look into the maritime history of the Cape Fear region.
Bowling
And who doesn't like a little bowling competition? Check out Planet Fun Center in Shallotte (349 Whiteville Road). This family center has bowling for all ages, a bounce house, a two-story laser tag arena, billiards, and an arcade. Food and drinks are also available. Even if you don't have any rainy days during your Holden Beach vacation, you might want to venture over here for an evening family outing!
Plan Your Holden Beach Vacation
Hopefully, these suggestions will help you plan your next stay with us here at Hobbs Realty. Since Holden Beach is located conveniently about mid-way between Myrtle Beach and Wilmington, there are more rainy day options within an hour's drive. We just wanted to share the things closest to the beach right here in Brunswick County, so when the sun comes out you can quickly return to your rental for more sandy fun! 
Please don't hesitate to call us at (800) 655-3367 so our vacation rental experts can help you plan your next memorable vacation – right here at Holden Beach!
P.S. Wondering about Hobbs Realty and COVID-19? Click here.
Darcy Geho is a contributing author to this Hobbs Realty blog. She spent 11 years working in the vacation rental industry while she lived on and traveled the North Carolina coast. Like most of our visitors, when Darcy isn't on Holden Beach, she looks forward to her next visit. In her spare time, Darcy enjoys sharing her adventures on her blog.