1 Nov 2021
During this season of giving thanks, our gratitude is endless.
At the top of our Hobbs list are:
Our beach.
Our guests.
Our homeowners.
Our team.
We bet you'll agree with a few more:
Family-oriented. Things just click along all year long at a different pace. Instead of a ton of high-rise structures, commotion, and traffic, it's simpler on Holden Beach. While there are a few businesses to provide convenience, eight miles of beautiful beach and family homes are the focus.
Unblemished Beauty. Speaking of simple, commercial is not how we hear our island described – and we're perfectly okay with that. We can fill our days with seeing and capturing one beautiful sight after another with our cameras and barely touch the surface. Ocean, marsh, waterway, river, and inlets provide spectacular glimpses of beauty!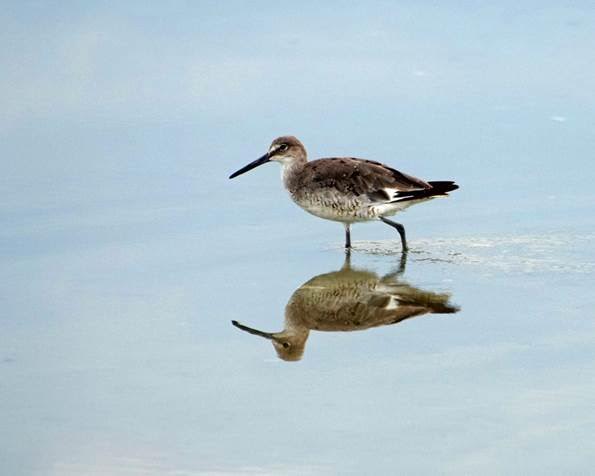 Saltwater. Holden Beach is at the junction of the Atlantic Ocean, the Intracoastal Water, the Lockwood (or Lockwood's, as the locals and online mapping refer  to it) River, and the inlets each provide its own experience, whether it be swimming, looking, paddleboarding, boating, fishing, or playing.
Play. Holden Beach provides the perfect free playground for kids of all ages! Whether it's water sports (paddleboarding, fishing,  surfing, boating, etc.), sandcastle-building, swimming, sports and games in the sand (catch football or baseball, volleyball, bocce ball, cornhole, ladder toss, etc.), we have the  greatest free playground around!  
Moderate Climate. We enjoy a subtropical climate here, which provides a moderate climate to enjoy all year. Late season dips in the ocean, golf year-round, walks, fishing, boating, and playtime on the beach are usually possible every month. Awesome!
Uncrowded. Because of the uncommercial flavor of our island, we usually enjoy an uncrowded feel all along our beach. Even at our     many public beach accesses, including at the Holden Beach Pier, what we may consider many people during a summer season, is minor   compared to other highly commercial, crowded shores where you have to ge
Sunrises & Sunsets. We just can't say enough about the paint-brushed skies we are blessed with nearly every day of the year. The way our island uniquely faces south 
means we can literally stay on the beach all day and move slightly from sun-up to our left (east) to sundown to our right (west). Wow!t up at the crack of dawn to save your spot for the day.
Wildlife. Holden Beach and the surrounding area are a dream for wildlife lovers! Watching turtles, dolphins, fish, and birds touch  the surface of the beautiful creations available for the layperson's eyes. Our local H2O Tours provides a great wildlife tour from the water (including deer on the beach!), and the renowned Green Swamp is nearby for amazing opportunities for nature-viewing.
Amazing Food. Fish! Oysters! Clams! Shrimp! Farm-picked produce! Dining of every variety! Need we say more? Farmers of the land and sea provide delectable meal options at Holden Beach.

People. Part of what makes our area so special is the people. There are generations of locals who know the history, speak the brogue, and love their home – wonderful folks from whom we can learn so much. Holden Beach is also home to many new  residents as people from all over the country discover our island to relocate or retire. And travelers to Holden Beach add so much flavor to the mix – and are greeted with our one-of-a-kind southern Hobbspitality. 

Giving thanks always for this place we love, live, work, and play!