6 Mar 2023
There are so many things to do and see during your beautiful sunny vacation days spent on Holden Beach that we sometimes forget to talk about the beauty of the night sky. Stargazing on Holden Beach can be enjoyed from the decks of our beach rentals, beach blankets or chairs in the sand, or another great stargazing spot on the island.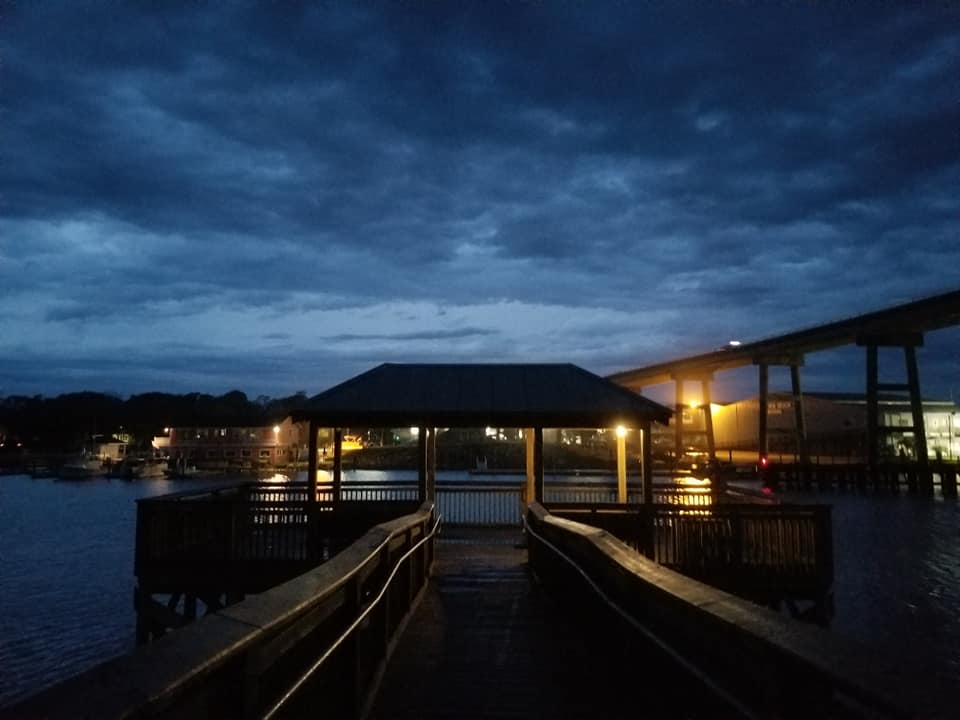 Beautiful Nights on Holden Beach
If you and your kids want to have a bit of fun in the dark before settling into a chair to look for constellations and galaxies, flashlight games on the beach can be a great way to get some post-dinner exercise. Be sure to familiarize yourselves with the types of wildlife that live with us here on the island –  and you'll be ready for an old-fashioned "I Spy" game. Be aware of your surroundings, watch your step, and have fun!
Depending on the tide times, a high and falling tide at night can produce an abundance of seashells. Some visitors enjoy beachcombing during these more secluded times when not as many beachgoers are competing for treasures.
Sea turtles often lay their eggs on the beach at night, so during hatching season, be on the lookout for turtles coming onshore during nesting season or babies making their way to the sea. Speaking of the night sky, remember that oceanfront lights and unfiltered flashlights can disrupt the natural migration of turtles. Their nesting season occurs between May 1 and October 31, and we are proud to support the work of the Holden Beach Turtle Patrol by spreading awareness about the protection of these endangered species.
Sharks are most active and feed at night, so some fishermen also enjoy fishing during this time. Once you get your rod set with your circle hooks, bait, rod holder, and bell, you can relax in your beach chair and enjoy some stargazing. Now, that's the kind of multitasking we can get behind!
While nighttime games and other activities can be great family fun, our favorite way to unwind after a full day exploring the beaches of Brunswick County is to sit on the deck of an oceanfront rental and look at the water of the Atlantic Ocean glimmering in the moonlight. Nights on Holden Beach are quiet and peaceful, and the absence of city lights creates good stargazing conditions throughout the year.
What Conditions are Best for Stargazing on Holden Beach?
Because Holden Beach is a barrier island which isn't close to any large cities, the setting is often ideal for stargazing. Conditions such as weather, moon phases, time of year, proximity to city pollution, and artificial lights can impact your experience. On the island, the most common reason you may not see a sky filled with stars is cloud cover or other related weather or atmospheric elements.
While leaving exterior lights off and utilizing interior blinds at night helps the sea turtles, it also enhances stargazing conditions. It's also helpful to be as high up as possible for optimal viewing, without the seagrass, dunes, or other houses obstructing your view. Clear winter nights often create better conditions than humid summer evenings. The moon can also affect viewing ability, as a full or waning moon cast more light in the sky to compete with the stars than a crescent or gibbous moon.
On a clear night, you can see plenty of stars from anywhere on Holden Beach. In addition to stargazing from your favorite oceanfront porch rocker, many visitors enjoy walking down the beach boardwalk and path to enjoy the stars from a beach chair. Alternatively, an evening walk to the East End of Holden Beach (accessible from the public access parking lot at the end of Ocean Boulevard East) also offers a quiet, dark place to enjoy the night sky.
As a south-facing island, the Milky Way is often visible right over the ocean in Holden Beach. The Milky Way season is potentially visible on Holden Beach from March to October, but its peak dates are from the end of April through the end of July.
Though the stars may not be as visible due to the restaurant lights, we have a nice selection of Holden Beach restaurants with outdoor seating so you can enjoy dinner while doing a bit of stargazing.
If you are coming to Holden Beach soon and want to check the weather and moon status for optimal stargazing conditions, here are some resources for stargazing forecasts.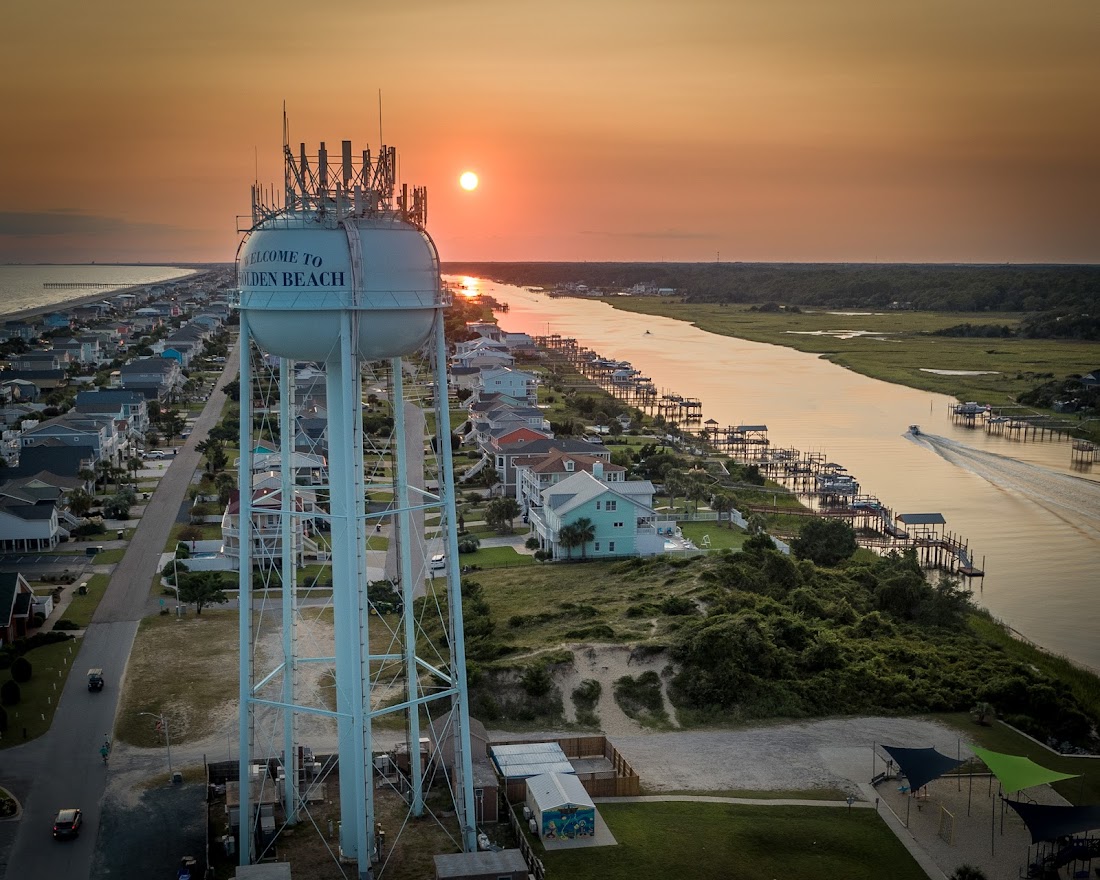 Where to Learn More about Stargazing on Holden Beach
If you love stargazing on Holden  Beach, we imagine you'll also enjoy a visit to the Ingram Planetarium in nearby Sunset Beach. They offer a variety of programs and events, sky shows (including laser light and music programs), educational presentations, and more.
While you're there, you should also stop by the Museum of Coastal Carolina in Ocean Isle Beach. They are partner attractions, so, in addition to saving a bit of money by visiting both on the same day, you can also learn a variety of information about the southeastern coast of North Carolina.
If you're up for a day trip, the Cape Fear Museum of History and Science in Wilmington may also interest you. It is home to a collection of exhibits highlighting the area, including a Space Place learning center that is a model of the International Space Station. Another option your kids will love is the Space Discovery Zone at WonderWorks in Myrtle Beach. They can even earn from home by watching their "Ask An Astronaut" video series!
If you would like to do some research about stargazing before your next Holden Beach vacation, here are a few other great resources:

Hope to See You Soon!
We hope you've enjoyed learning about stargazing on lovely Holden Beach. While we certainly want you to enjoy sunny outdoor adventures and nature surrounded by sand and saltwater, the next time you visit, you can also enjoy our beautiful night sky! 
Speaking of that next visit, you can search our selection of Holden Beach vacation rentals anytime you're dreaming of the beach. As always, give us a call at (800) 655-3367 for local expert guidance on booking your next family vacation.
We hope to see you soon - at the beach!
P.S. You can also always take a peek at Holden Beach on our Hobbs Realty webcam to tide you over until your next vacation! 
**
Darcy Geho is a contributing author to this Hobbs Realty blog. She spent 11 years working in the vacation rental industry while she lived on and traveled the North Carolina coast. Like most of our visitors, when Darcy isn't on Holden Beach, she looks forward to her next visit.