1 Feb 2023
Public Parking on Holden Beach
Although our guests to Holden Beach have ample parking for the capacity of the Hobbs Realty vacation rental they're staying in, other guests to the island may need to know about public parking. Visit the Town of Holden Beach's information page for complete information and the full list of designated parking here.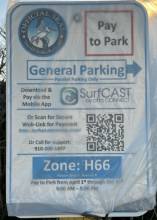 Paid parking is enforced April 1 - October 31 in all Holden Beach designated parking areas, 9:00 a.m. – 5:00 p.m. daily, with free parking before and after that time. All parking will use license plates for verification (via "SurfCAST by Otto"). Annual passes are now available for purchase on the mobile app or by scanning the QR-codes located on the parking signs for access to https://surfcast.ottoconnect.us/pay. 
Rates for the 2023 season are as follows:
$4 per hour for up to four hours
$20 per day and for any duration greater than four hours
$80 per week (seven consecutive days)
Annual Passes
$150 per calendar year for a single vehicle
$300 per calendar year for two vehicles
Handicap parking is free in designated handicap spaces and only with a valid license plate or hangtag.
Parking Overview
Here's a quick and convenient overview of a few of the main public parking options on Holden Beach.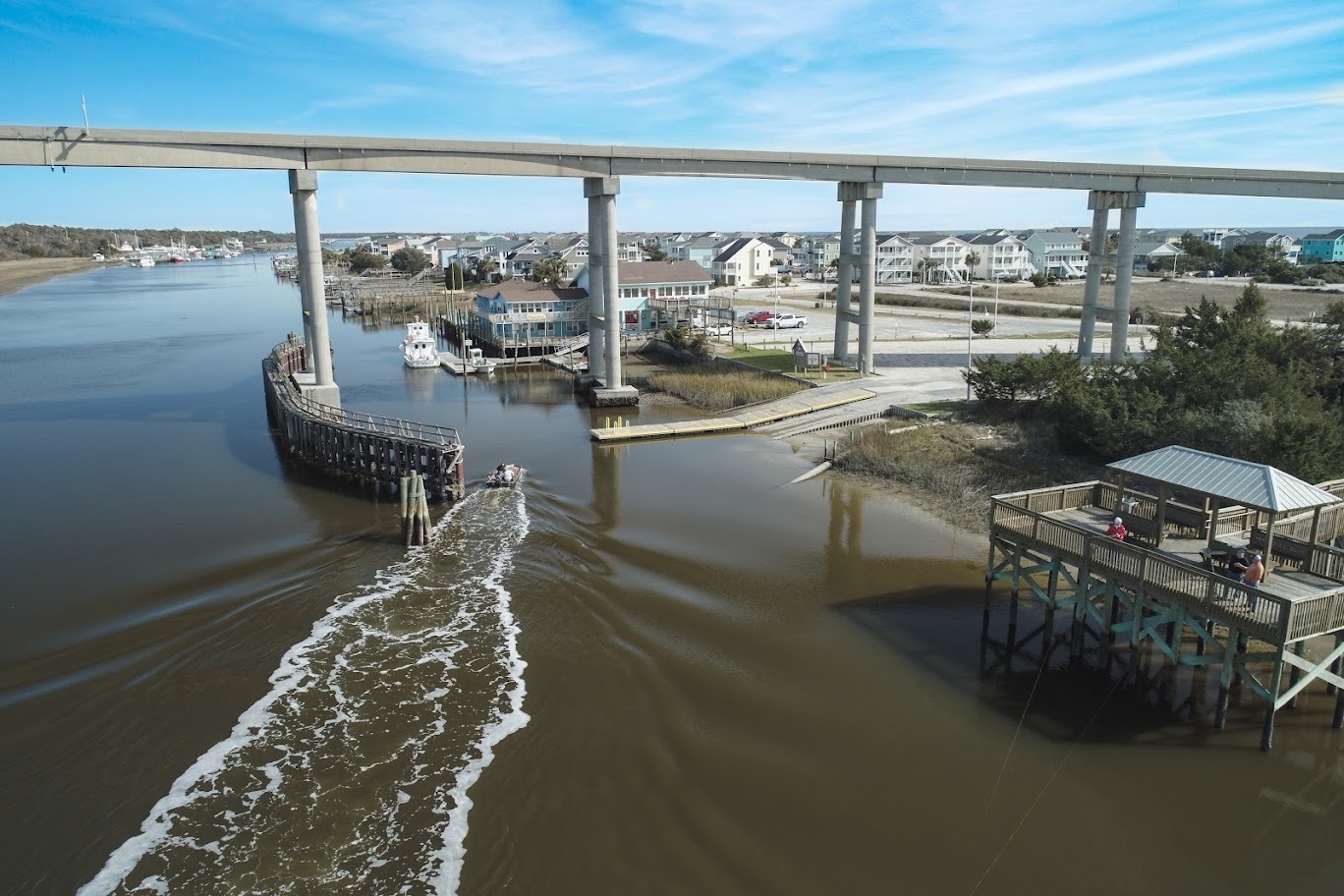 Under the Holden Beach Bridge
In addition to public restrooms and a boat launch, the largest area for public parking is conveniently located under the bridge. The public beach access is at the end of Jordan Boulevard.
Bridgeview Park 
Bridgeview Park at 124 Davis Street on Holden Beach has a few public parking spaces for those who want to use the transient docks, kayak launch, splash pad, picnic shelter, or the multipurpose courts (bocce, basketball, volleyball, and pickleball).
East End
East End of Ocean Boulevard East - When you follow OBE all the way east, it splits into McCray Street just past Blockade Runner Drive to the left. Straight ahead, McCray ends on a gravel road down to the dunes. You can park along the gravel dead-end road.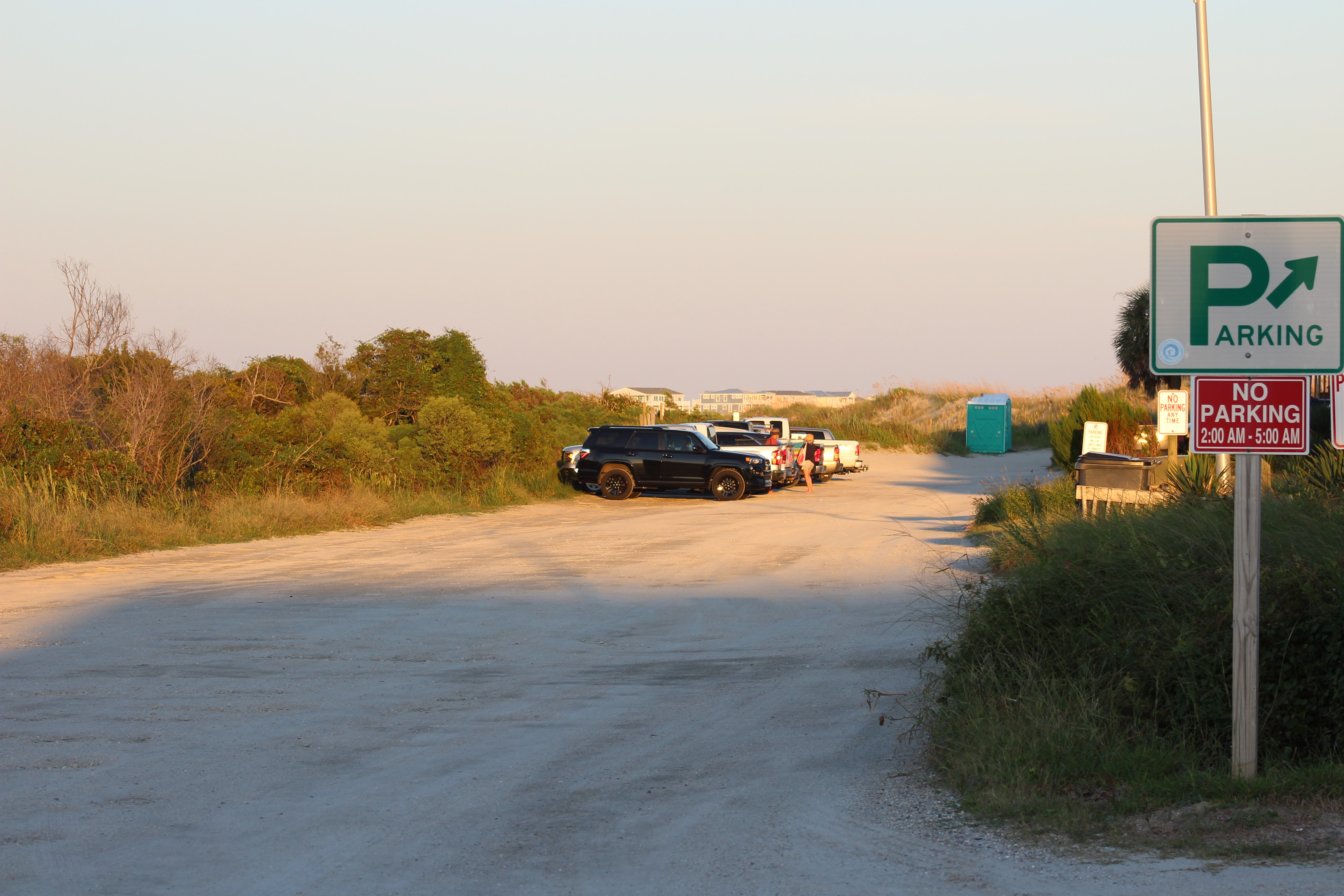 Avenue D  - Ocean Blvd East splits into McCray Street just past Blockade Runner Drive to the left. Continue on McCray, and just past Dunescape, there's a parking lot on the right (with a beach access) just before the gravel road public parking at the East End. 
Ocean Boulevard East at the end of Avenue A / McCray Street  - When you follow OBE all the way east, it splits into McCray Street just past Blockade Runner Drive to the left. Take a right on Avenue B and take a right on Ocean Boulevard East. There is parking and beach access for the public on the right at the end of Avenue A and McCray Street.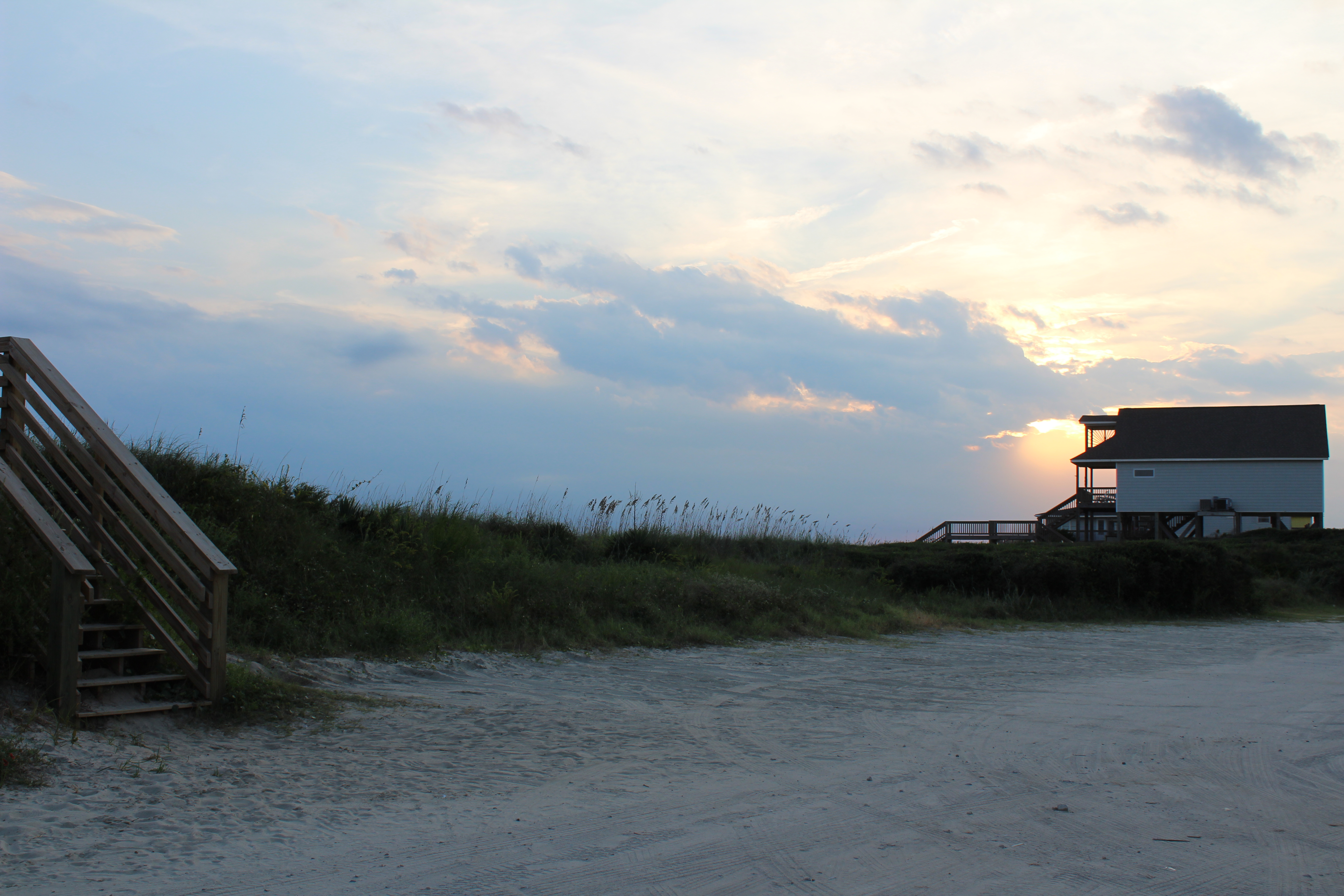 Ferry Road - Heading east on Ocean Boulveard, just past 162 Ocean Boulevard (Winding River Clubhouse & Pool) at the end of Ferry Road, there is a public parking lot and beach access on the right.
114 Ocean Boulevard  -  From the bridge heading east, just past Quinton Street on the left and 112 OBE on the right, there is public handicapped parking lot with beach access.
West End
785 Ocean Boulevard West - Heading west from the bridge,  just past 762 OBW and the marsh on the right, there is a public parking lot on the right, including a handcapped space.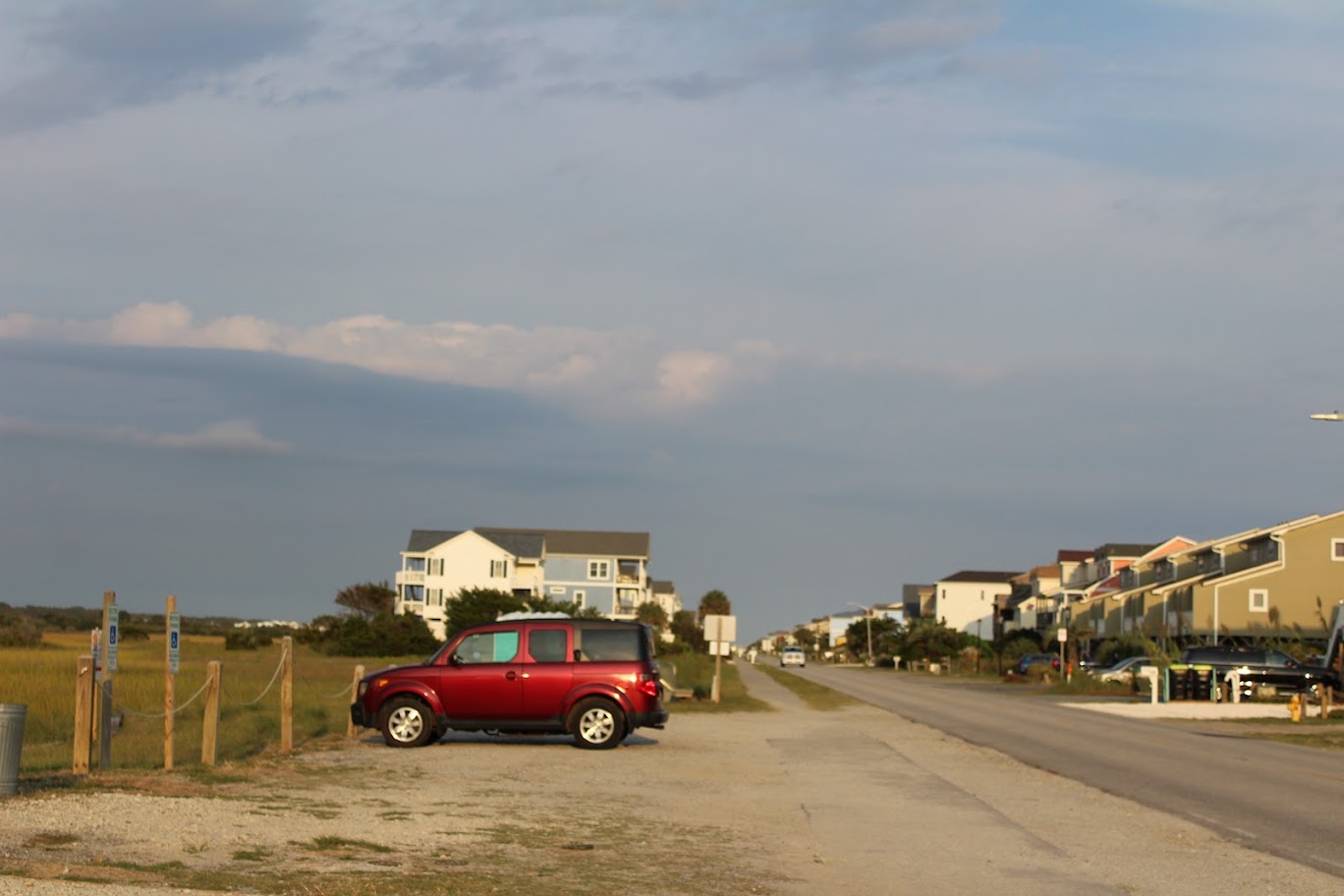 Varnamtown
Please see the boat access section below.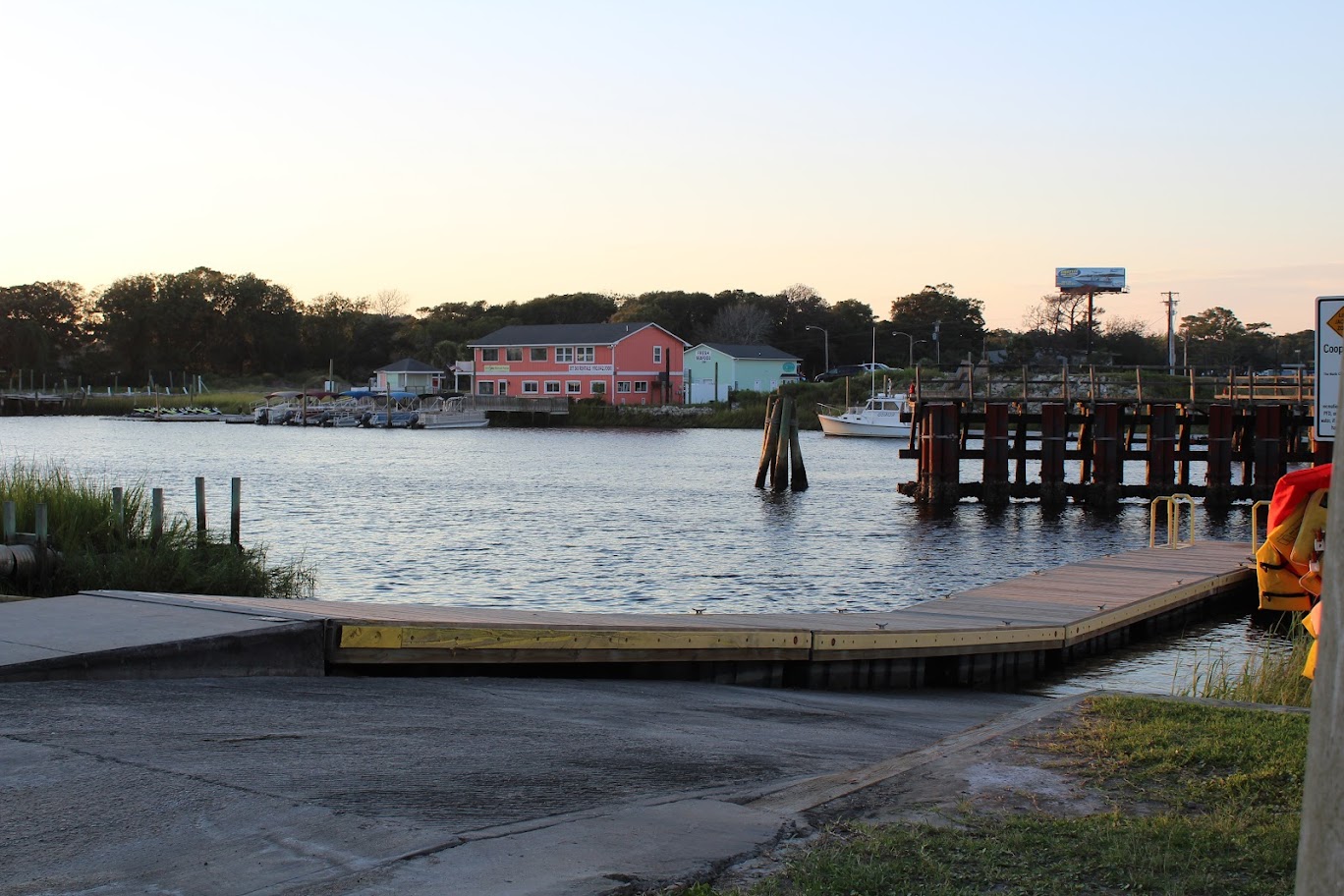 PUBLIC BOAT / KAYAK / PADDLE BOARD LAUNCHES & DOCKS
Under the Bridge
There is a public boat launch conveniently located under the Holden Beach Bridge.
Bridgeview Park
A public transient dock is located at Bridgeview Park (125 Davis Street, Holden Beach) and can be used for overnight dockage with a reservation. It includes a public kayak launch (and has pump-out , electrical, and water, along with showers and laundry facilities for boaters).
Sailfish Park
Located at 188 Sailfish Street, Holden Beach, Sailfish Park is a lovely public area with picnic tables under the trees and one of the Kindred Spirit mailboxes, as well as a small beach area perfect for launching a paddle board or kayak, as well as fishing.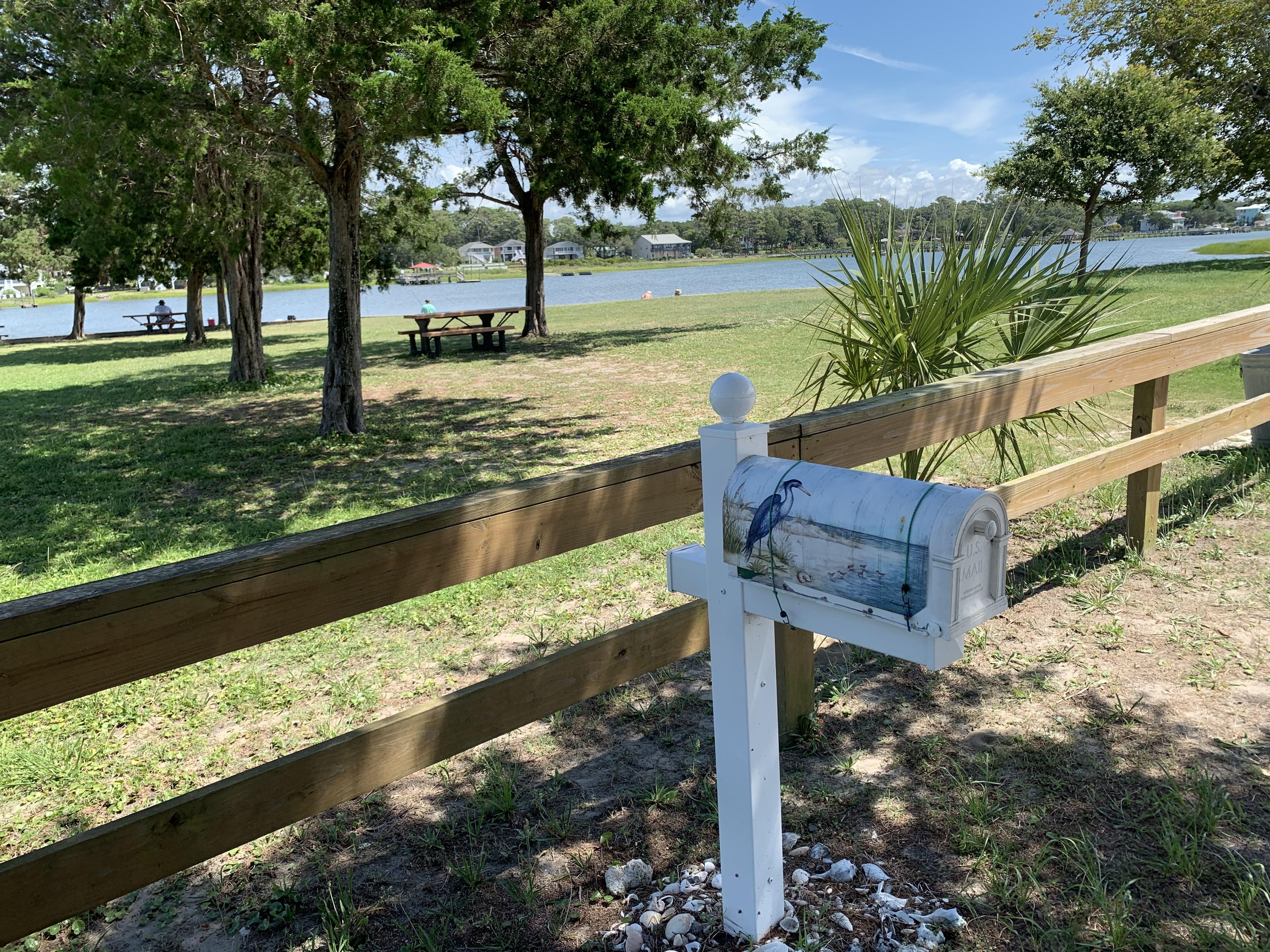 Varnamtown - Honey's Place (Garland's Seafood)
A public boat launch is located in nearby Varnamtown (2 Fisherman Rd, Supply).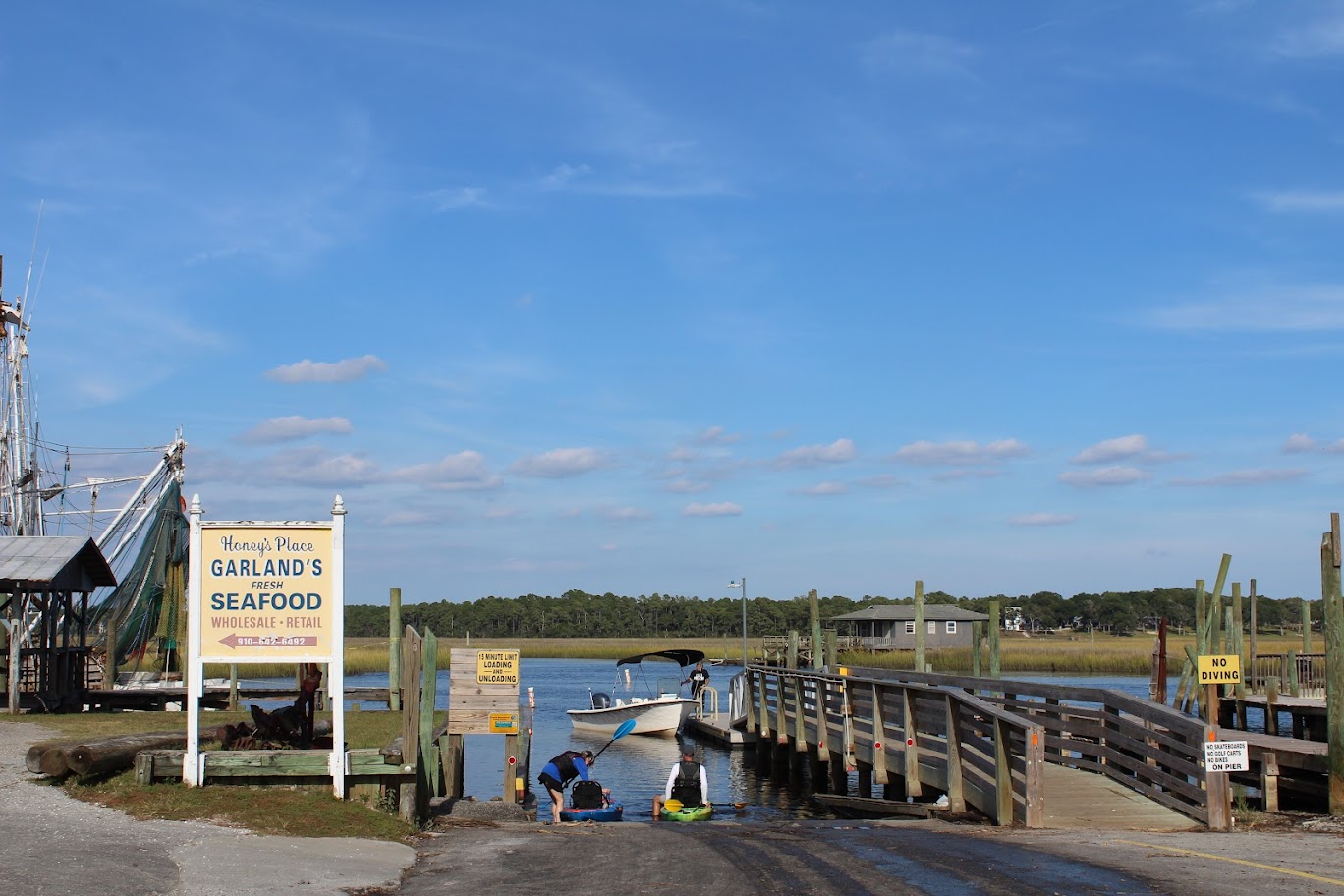 Please carefully follow the signage for parking and avoid parking in the Varnamtown resident lot:
Lot 1 is for Varnamtown residents only.

Lot 2 is a private paid-parking lot only.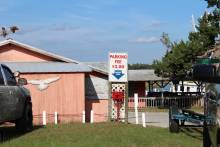 Lot 3 is a public parking lot located the farthest away from the ramp.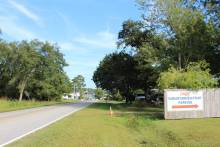 Brown's Landing
You can be dropped off at the very end of Stone Chimney Road (3999 Stone Chimney Rd SW, Supply) to launch a paddleboard or kayak (and enjoy beautiful sunsets on the waterway).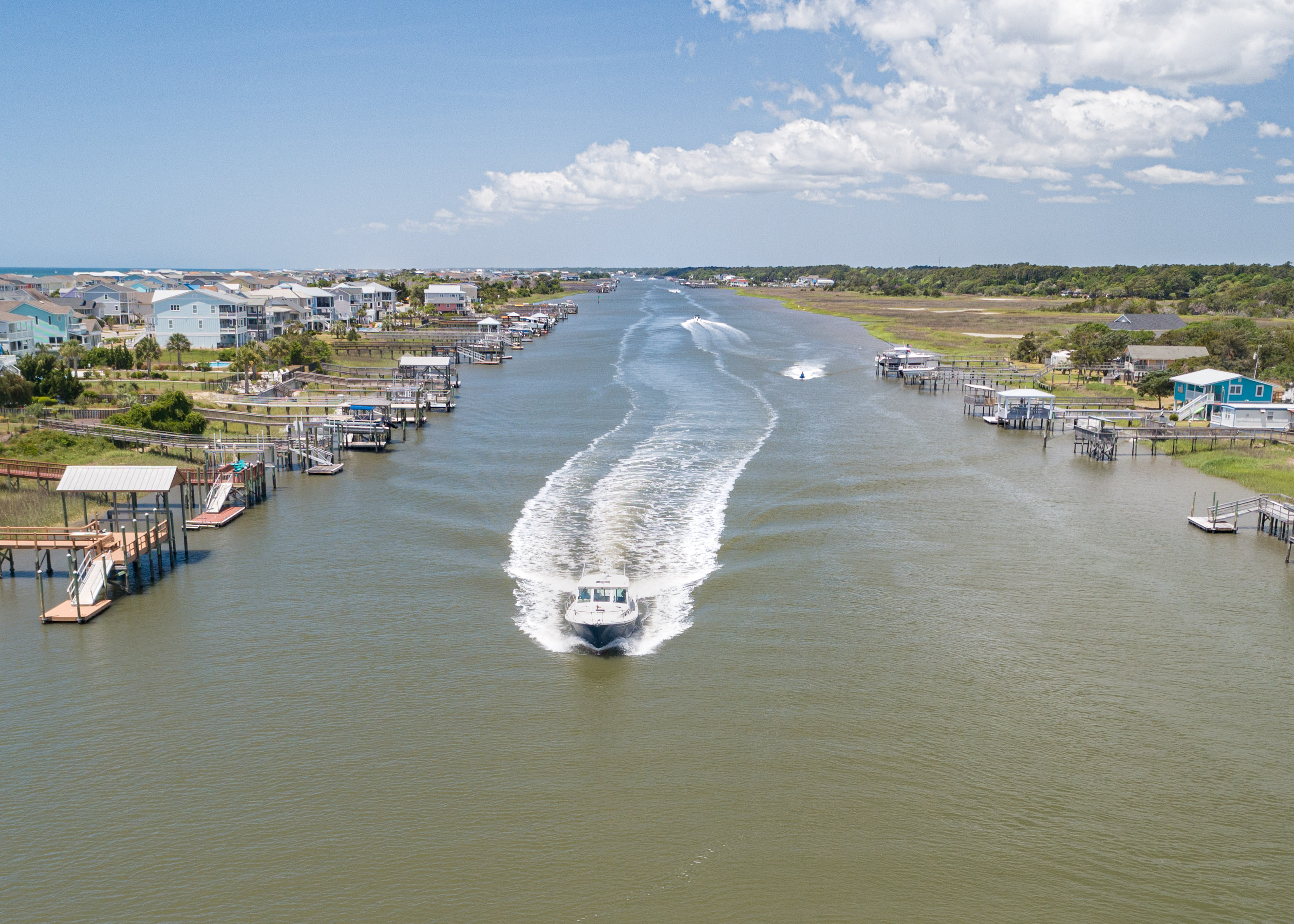 BOAT STORAGE
Holden Beach Marina
3238 Pompano St SW, Supply | Phone: (910) 842-5447
Burton's Storage
2707 Holden Beach Rd SW, Supply | Phone: (910) 617-3880
Lockwood Folly Boat & RV Storage
2505 Stone Chimney Rd SW, Supply | Phone: (919) 453-3037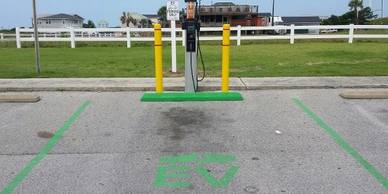 EV STATION
There is an electric auto charging station on Jordan Boulevard between the bridge and public beach access.
PUBLIC WI-FI
Public Wi-Fi is available at the Holden Beach Pavilion, Town Hall, and Bridgeview Park.
Hope to See You Soon
Explore our lovely collection of Holden Beach vacation rentals and book today to immerse yourself in all the excitement this North Carolina destination has to offer. Whether you're into boating, surfing, or beachcombing, our #Hobbsitaity Team can help you plan the perfect beach getaway that's fun for everyone. Don't hesitate to reach out to our local experts at (800) 655-3367 for assistance. We're eager to help you make the most of your trip!
Hope to see you soon... at the beach!