5 Oct 2023
A barrier island on the beautiful southeastern coast of North Carolina, Holden Beach is situated between the Intracoastal Waterway and the Atlantic Ocean. Also surrounded by rivers, marshes, and swampland, it's the perfect habitat for the wildlife species that call Holden Beach home.
As you learn more about the wildlife here, please keep in mind that some of these species are more common than others. Be on the lookout for these and others you may encounter during your Hobbs Realty vacation and enjoy their beauty!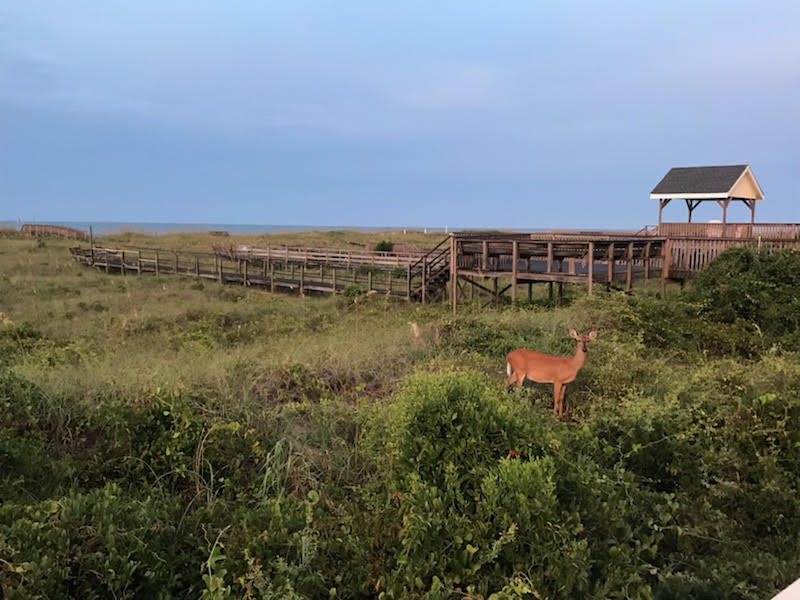 Holden Beach Mammals
The island of Holden Beach is accessible by car via the Holden Beach Bridge or by boat. When we talk about mammals living on Holden Beach, it usually means one of two things: they either have always lived on the island, or they swam here.
It isn't uncommon to spot a white-tailed deer in Holden Beach. Drivers sometimes encounter them on Ocean Boulevard, and boaters should be aware that they swim across the Intracoastal Waterway. Though not as common, a feral swine or black bear may also find their way to the island.
Predator mammal species that live on the island include bobcat, coyote, and fox. Small mammals that may hang out here include squirrel, rabbit, raccoon, skunk, nutria, bat, opossum, river otter, American beaver, muskrat, mink, and weasel.
Holden Beach Reptiles and Amphibians
Several reptile and amphibian species love the environment of Holden Beach. Like most coastal areas in our state, a variety of venomous and non-venomous snakes live on and around our island. Venomous snake species may include rattlesnake, Eastern copperhead, and cottonmouth (also called water moccasin). Non-venomous snakes may include black rat snake, king snake, corn snake, and brown water snake.
You may occasionally spot an American alligator in or around the Intracoastal Waterway. While there have even been instances where one loses his or her way and ends up on the shore, this isn't a common sighting. We also share Holden Beach with some lizard species, including the glass lizard, green anole, and skink.
Sea turtles are certainly popular around here and Holden Beach has an active and devoted Turtle Watch program. All of the sea turtles are listed as threatened or endangered on federal and state levels. During nesting season, the turtles that may come onshore our eight miles of beach include Atlantic hawksbill, green, Kemp's Ridley, leatherback, and loggerhead species.
Other turtles that may be spotted in the area include the Eastern box turtle, river cooter, spotted turtle, yellow-bellied slider, musk turtle, snapping turtle, Eastern mud turtle, and striped mud turtle. Several amphibian species of frogs, toads, salamanders, and newts are frequently sighted on Holden Beach.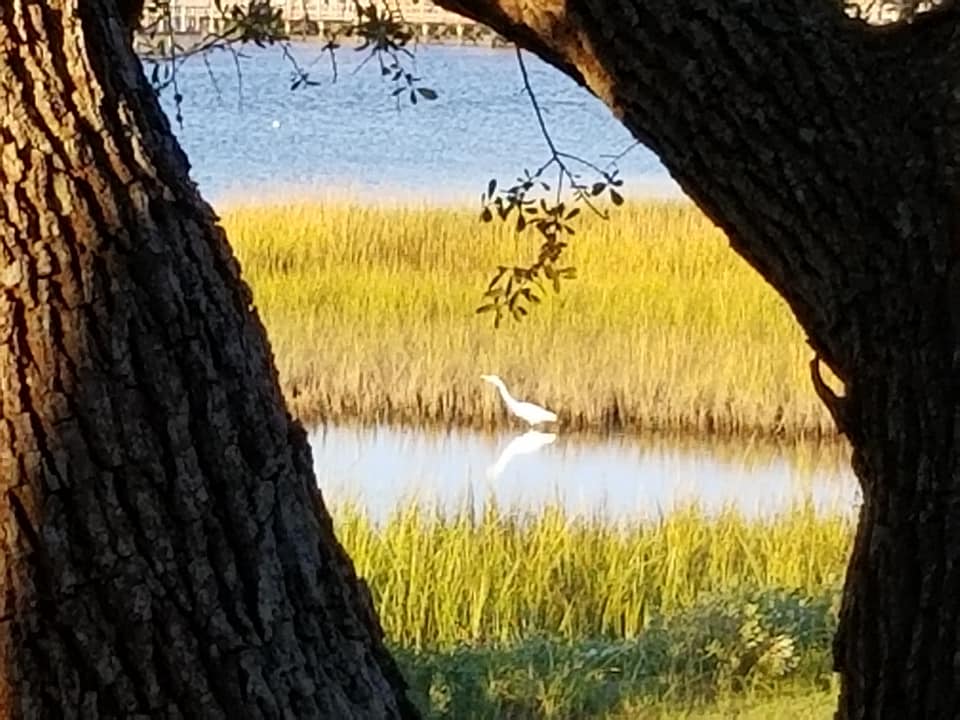 Holden Beach Birds
Because of the abundance of water and sea life along our shores, birds also love it here. Birds commonly spotted on and around the beach include seagulls, pelicans, sandpipers, piping plovers, blue herons, oystercatchers, sanderlings, egrets, and cormorants.
Birdwatchers also appreciate visiting the variety of preserves and parks found throughout Brunswick County that are also home to ducks, geese, owls, turkeys, hummingbirds, painted buntings, woodpeckers, warblers, sparrows, and more.
Holden Beach Sea Life
Holden Beach visitors and locals enjoy year-round fishing in the area. Different species are common in different seasons, but species commonly caught in the waters surrounding our island include flounder, speckled trout, sheepshead, bluefish, Spanish mackerel, cobia, mullet, spot, and sharks. You can also find clams, oysters, blue crab, shrimp, and more in our coastal waters. Those taking offshore fishing charters have more access to larger species like cobia, mahi-mahi, king mackerel, sailfish, amberjack, tuna, and grouper.
If you aren't into fishing or snorkeling, you can have fun learning about some of these fish species by visiting one of our local aquariums. 
It's also fairly common to catch a glimpse of dolphins from the oceanfront window of our Holden Beach rentals. Many visitors enjoy seashell hunting on the beach to identify which creatures used to live in the shells they find. 
HOBBS TIP: Please ensure nothing is living inside a seashell before you take it home. Once you confirm the shell is empty, wash it before packing it in your bag to go home. You'll thank us later!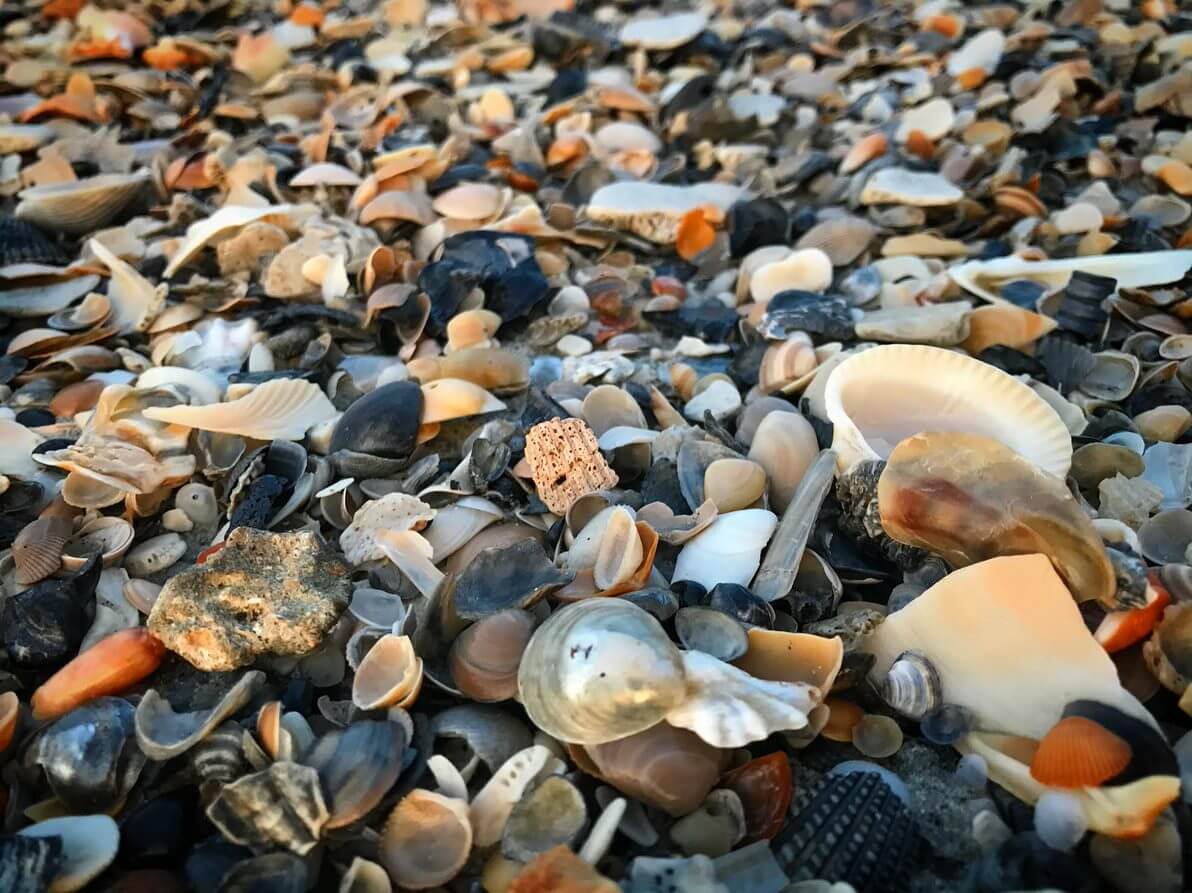 Wildlife Resources
We are proud to share our island with so many beautiful wildlife species. When you encounter one of them on your next Holden Beach vacation, kindly remember that this is their home, too. If you leave them alone, they will likely do the same for you.
If you do need help with an animal species during your stay, helpful resources include:
Brunswick County Animal Services: (910) 754-8204
Carolina Wildlife Center Injured Animal Hotline: (803) 772-3994
Carolina Wildlife Rehabilitation Center: (800) 388-2972
Carolina Wildlife Rescue: (910) 269-6191
Coastal Carolina Wildlife Rehab: (910) 612-9127
Holden Beach Police Department: (910) 842-6707
Holden Beach (Sea) Turtle Watch 24-hour Emergency Line: (910) 754-0766 
NC Wildlife Commission: (800) 662-7137
Sea Biscuit Wildlife Shelter: (910) 278-7871
SkyWatch Bird Rescue: (855) 407-3728
See You Soon!
The next time you spend a week with us, pause to enjoy the magnificent nature of this place and look for our local wildlife. As always, you can search our great selection of Holden Beach vacation rentals to start planning your visit - and Hobbspitality experts are available at (844) 846-4885 to help you find the perfect beach getaway for you and your family. Whether it's an oceanfront retreat, canal home, dunes rental, waterway home, or Boulevard getaway, you won't be disappointed!
We hope to see you soon – at the beach!
**
Darcy Geho is a contributing author to this Hobbs Realty blog. She spent 11 years working in the vacation rental industry while she lived on and traveled the North Carolina coast. Like most of our visitors, when Darcy isn't on Holden Beach, she looks forward to her next visit.