A Southern Resort-Like Setting 
The seven-mile-long stretch of Ocean Isle Beach is located on the southern coastline of North Carolina. In 1950, a developer bought most of the land and subdivided the island before adding concrete-walled finger canals along its length. Ocean Isle Beach is where Brunswick County's first high-rise buildings were constructed, and this coastal barrier island was incorporated as the Town of Ocean Isle Beach in 1959. 
Ocean Isle Beach was deserted until after World War II, when the Williamson family began developing it as a resort. Today's resort atmosphere includes restaurants, specialty shops, public tennis courts, access to all water sports (including pier fishing, swimming, jet skiing, and surfing) and a waterslide. The Causeway and the OIB Circle leads to serve as the hub of entertainment and activities such as putt-putt, a museum, a waterslide, ice cream shops, surf shops, water activities, and popular restaurants.

If you're visiting in the fall, you'll enjoy the annual North Carolina Oyster Festival in Ocean Isle Beach. And don't miss the Museum of Coastal Carolina, where the life-sized replicas of fish and other sea life create a feeling of being under water. The Museum's Reef Room is believed to be the largest natural history diorama in the southeast. You'll see sharks, dolphins and game fish, as well as all types of crustaceans. Look for the remains of a shipwreck, dating from about 1800, on the "sea" bottom. Study Civil War artifacts, tidal exhibits, a display of shark jaws, wildlife dioramas - including the nearby Green Swamp - and many other exhibits. In the Shell Room, you'll find more than 200 specimens of seashells. 

Ocean Isle is also near the heart of the South Brunswick County golf country, with Brick Landing Plantation and the Big Cats courses at Ocean Ridge Plantation being among the closest.
The award-winning Silver Coast Winery, just 15 minutes inland from the beach, is situated on 40 acres surrounded by woods and produces more than 5,000 cases annually. Sample wines in the tasting room; tour the winery and learn about wine making; shop the gift shop for a large selection of wine and special items; enjoy an eclectic display of art from local artists; plan a private party, corporate event, wedding; or just enjoy lunch in the lovely gardens and the annual events.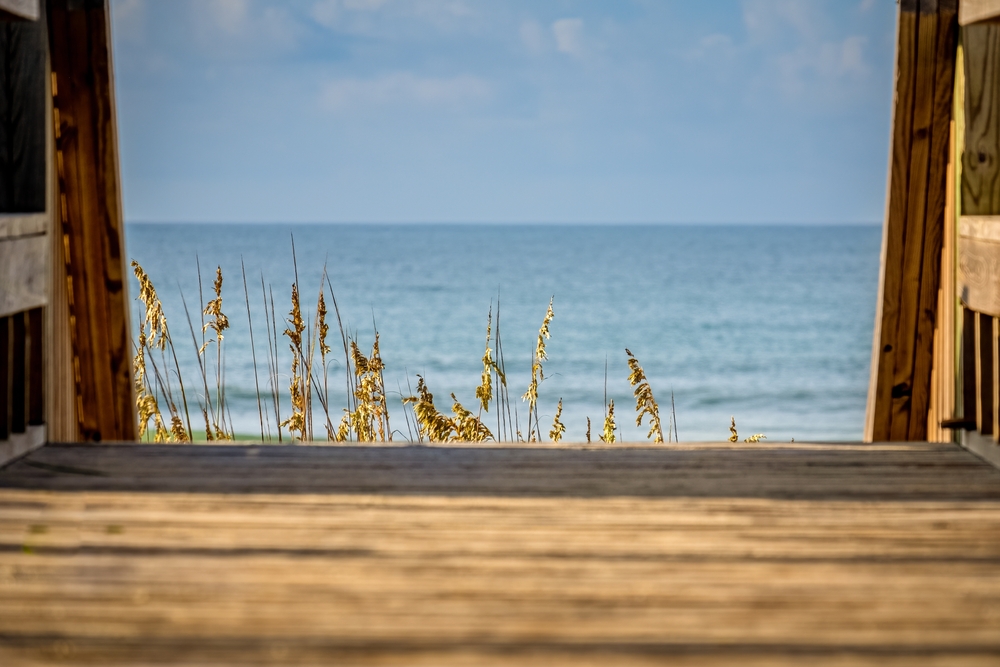 Directions: 
Ocean Isle Beach is south of historic Wilmington on Highway 17 and very close to the Myrtle Beach area. To get to Ocean Island Beach from Wilmington, follow U.S. 17 south. Take a left on U.S. 17 Business into downtown Shallotte. Then turn left (south) on N.C. 179, Old Georgetown Road, which becomes Brick Landing Road. Make a right (west) on Beach Drive to N.C. 904. Then take a left (south) to high-rise bridge. 
There are four area airports. Major airline service is offered through two of those - Wilmington International Airport and Myrtle Beach International Airport. Brunswick County is midway between both airports and about 45 minutes away from each. There are also two small airports - Odell Williamson Municipal Airport on the mainland of Ocean Isle Beach, and Cape Fear Regional Jetport in in Oak Island.