10 Jan 2022
There's something mighty special about winter on Holden Beach.
The stillness.
The crisp, salty air.
The gentle lapping of the waves to shore.
And the southern traditions we like to share as we bring in a new year and look forward to the hot days of summer.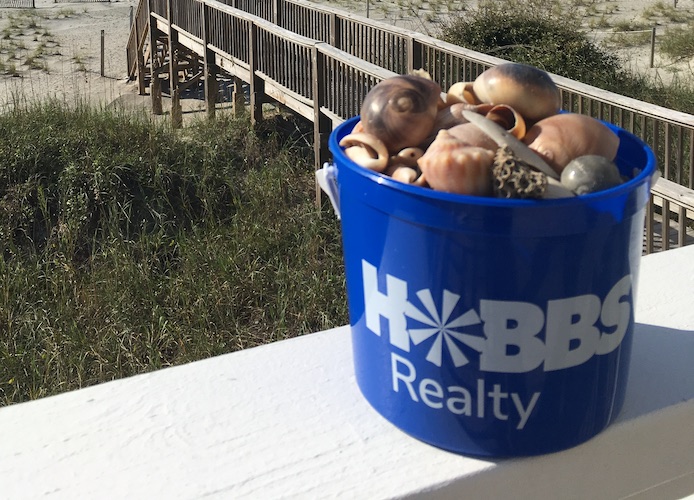 In the meantime, let's enjoy these slower-paced days of island time with such things as:
Wildlife watching
Golfing on warmer days
Leisurely strolls on the beach strand
Relaxing on the deck or in the sunroom of a vacation rental home with a good book
Enjoying seasonal seafood in local restaurants or cooking up a feast in the luxurious kitchen at your vacation getaway
Riding bikes on the island
Exercising using the workout stations along Ocean Boulevard or enjoying a local yoga class
Enjoying some local shopping with fewer crowds 
Setting up an easel to paint the beautiful scene from your canal, marsh, or ocean-view vacation home
A slow boat ride up the Intracoastal on a sunny, warmer afternoon
Venturing out to one of the local or regional museums or planetarium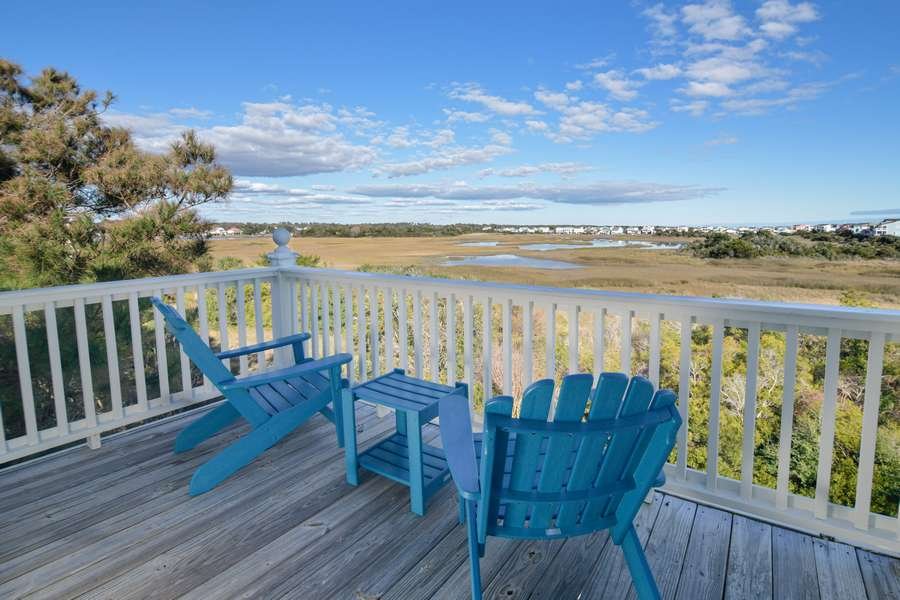 What a wonderful time of year to escape for a recharge! Continue building your own endless list of things to do on Holden Beach during these cooler months when you come experience it for yourself. Call our #Hobbspitality Team for more ideas and to reserve the perfect vacation home for your family and friends.
And be sure to enjoy a few of our favorite recipes below! 
pssst..... these are good all winter - or year - not just on New Year's Day!
BLACK-EYED PEAS
Ingredients:
1 pound dried black-eyed peas (16-ounces)
1 ham bone leftover and frozen from previously cooked ham recipe or about 7 strips of thick-sliced bacon or salt pork
salt and pepper to taste
Directions:
Rinse black-eyed peas in a colander, discarding any peas that are discolored or any small pebbles that may be in the dried peas.
Pour rinsed black-eyed peas into a large, heavy-bottomed stock pot and soak (Quick soak: cover with water, plus about 2 inches. Bring to a boil for 2 minutes. Overnight soak: Cover with water, plus about 2 inches. Allow to soak in the stockpot, uncovered overnight, then pour black-eyed peas through a colander again to remove them from the soaking water.
Add peas back to the stock pot and return to stove over medium-low heat. Add enough water to the stock pot to cover the black-eyed peas, plus about 2 inches. Add in ham bone, bacon or salt pork (Option: 2 tablespoons olive oil). Bring black-eyed peas to a simmer and continue at a low simmer approximately 2 hours (adding water and stirring occasionally as needed, until the black-eyed peas are fork tender).
Remove and discard ham bone, leaving bits of ham that would have cooked into the black-eyed peas in the peas. If using bacon or salt pork, remove and discard. Salt and pepper to taste.
COLLARDS
Ingredients:
12 hickory-smoked bacon slices, finely chopped
2 medium-size sweet onions, finely chopped
¾ pound smoked ham, chopped
6 garlic cloves, finely chopped
3 (32-oz.) containers chicken broth
3 (1-lb.) packaged fresh collard greens (= 1.5 - 2 bunches, washed and trimmed, or a medium to large head of collards)
⅓ cup apple cider vinegar
1 tablespoon sugar
1 teaspoon table salt
¾ teaspoon pepper
Hobbs Tip: after washing and trimming collards of the (bitter) stems, roll several leaves up and cut horizontally into "ribbons."
Directions:
Cook bacon over medium heat in a 10-qt. stockpot for 10 to 12 minutes or until almost crisp.
Add onion to stockpot, and sauté 8 minutes. Add garlic and ham, and sauté 1 minute. Stir in broth, collard greens, apple cider vinegar, sugar, salt, and pepper. Cook 2 hours or until desired degree of tenderness. Serve with hot pepper vinegar as desired.
CORN BREAD
Ingredients:
1/2 cup (1 stick) butter, melted
1 can (15.25 ounces) cream-style corn
1 can (15.25 ounces) whole kernel corn
1 Tablespoon sugar (optional)
2 - 8.5 ounce boxes Jiffy Corn Muffin Mix
1 cup sour cream
Directions:
Preheat oven to 350-degrees.
Melt the butter and add to a medium or large bowl.
Drain the juice of the whole kernel corn.
Add the can of creamed corn and whole kernel corn and mix everything together.
Add both boxes of Jiffy Corn Muffin Mix and mix well.
Add the sugar and mix well. (optional)
Add the sour cream and mix well.
Pour into a greased 9" x 9" casserole dish.
Bake for 50-55 minutes until top is golden brown and knife comes out mostly clean in the center.