30 Mar 2021
Are you looking forward to your next Holden Beach vacation, but wondering if you can have fun while not breaking the bank? We've got you covered!
There are so many ways to have fun on North Carolina beaches for FREE, and we've put together this list of 10 things to do in Holden Beach to get you started.
1. Attend a Free Live Concert
If you are visiting between May and September, you may enjoy attending the free summer concert series! Held at the Pavilion under the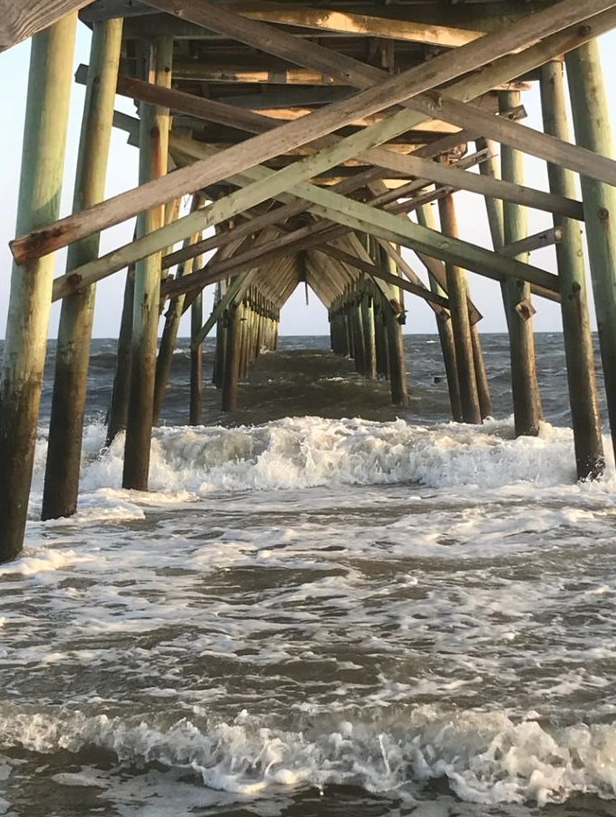 Holden Beach Bridge, live concerts are held on Sunday evenings from 6:30 to 8:00 pm. The tentative 2021 schedule has been released, and we'll keep it updated here as the information is available!
2. Visit Mary's Gone Wild
Mary Paulsen is a Brunswick County native and a North Carolina Visionary Folk Artist. Her outdoor art attraction is located on the way to the beach at 2431 Holden Beach Road SW in Supply. If you have seen it but never stopped, check it out on your next visit to Holden Beach. You'll marvel at the buildings she has created from recycled wine bottles and other treasures, and her unique art is so much fun to see. If you buy a piece to take home, this stop isn't free … but Mary will be glad to see you either way! For more information about antique shops and other rainy day activities, check out this post!
3. Spend an Afternoon in Southport
Southport is a unique waterfront village that is rich in history and character. Not quite a half-hour from Holden Beach, a visit to Southport is a great way to spend a lazy vacation afternoon. You will enjoy window shopping the downtown boutiques and strolling along the waterfront. Don't forget to allow time for the North Carolina Maritime Museum at 204 East Moore Street to learn about the maritime history of the interesting Cape Fear region. Admission is free!
4. Enjoy Walks on the Beach + Beachcombing
Daily walks on the beach are a Holden Beach vacation staple, but they can be even more fun when you go beachcombing along the way. The walks are free, but so are the treasures you may find! Some days are better than others, but that's part of the fun. Remember to check your shells for living creatures before taking them home with you.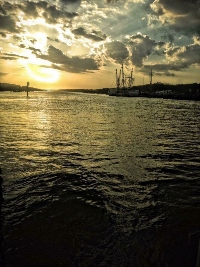 5. Take Your Kids Fishing
Children under 16 years old can fish in North Carolina without purchasing a license. Saltwater licenses for adults are reasonably priced, with a 10-day license costing $5 for NC residents and $10 for non-residents. Many people enjoy trout fishing when they are in season, but there are several species you can try catching from different fishing spots while you are here! 
6. Enjoy the Sunrise or Sunset (Or Both!)
We don't think you can beat the views found throughout Holden Beach, especially during sunrise and sunset! Due to the way the island uniquely faces south, early morning and early evening offer beautiful, colorful skies surrounded by water. This free activity is available no matter what time of year you visit the beach – just don't forget your camera!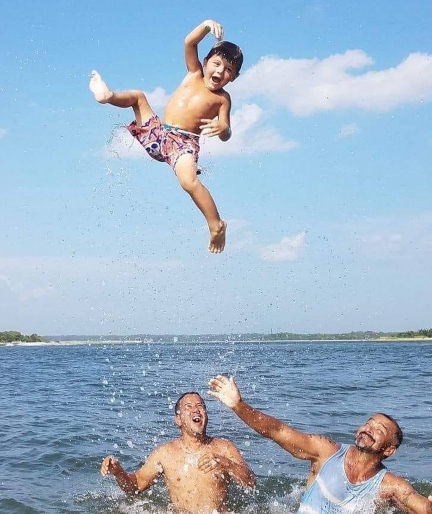 7. Go for a Swim
Taking a dip in the ocean doesn't cost a thing, and it can be so refreshing on a hot day! Before you or your kids go into the water, make sure everyone is aware of the importance of beach safety. Don't let anyone go swimming alone or unattended, and always be aware of rip current and weather conditions. Visit our beach safety tips post for more details!
8. Learn About Sea Turtles... and Maybe See One!
Female sea turtles are treasured part-time Holden Beach residents, and we look forward to their annual visits between May and August when they come onshore to lay their eggs. The Holden Beach Turtle Watch is a non-profit organization operated by 65 volunteer members. Each season they help monitor and protect sea turtles and their nests and hatchlings. They also offer weekly Turtle Talks on Wednesdays at 7 pm from June to August to spread awareness. The fun doesn't stop there, though! This year, a mama turtle made history by laying her nest the earliest Holden Beach has ever seen. Check out this sweet story that made it into the news. For more information, check out our sea turtles post.
9. Identify Local Flora
There are so many beautiful flowers and flowering trees and shrubs found throughout coastal North Carolina. We featured many of them in this post, and we think you will enjoy learning about them and trying to find as many different types as you can as you are touring Holden Beach and Brunswick County. It's something fun to enjoy with kids and grandkids, too!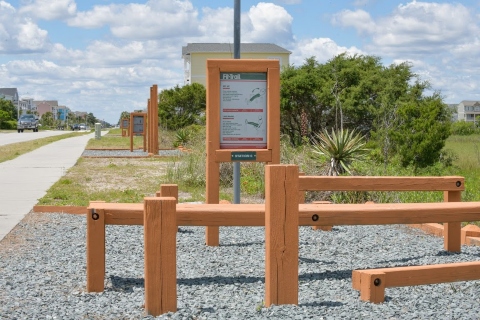 10. Fit Some Exercise into Your Week
There are many fitness options in and around Holden Beach that are free and waiting for you to enjoy. You can walk or ride your bike along the sidewalk and stop at the various outdoor workout stations along Ocean Boulevard. You can drive to Winnabow and check out the 911-acre Brunswick Nature Park filled with trails and waterways. Learn more about these options and some other public parks in the area offering playground equipment, tennis courts, walking trails, basketball courts, pickleball courts, and more. 
We Hope to See You Soon!
As you can see, you can have lots of fun on a budget in Holden Beach. If you are also looking for a deal on your Hobbs Realty vacation rental, check out our Spontaneous Specials page. Saving money on food during your vacation is also possible when you buy groceries and cook in the kitchen and on the grill of your vacation rental.
If we can help you with any of your vacation planning needs, give us a call anytime at (800) 655-3367. We look forward to seeing you soon … at the beach! 
Darcy Geho is a contributing author to this Hobbs Realty blog. She spent 11 years working in the vacation rental industry while she lived on and traveled the North Carolina coast. Like most of our visitors, when Darcy isn't on Holden Beach, she looks forward to her next visit. In her spare time, Darcy enjoys sharing her adventures on her blog.