2 Jul 2018
There's an art and a heart to Southern hospitality. It's also a gift. And Hobbs Realty has mastered all three over the past 40 years.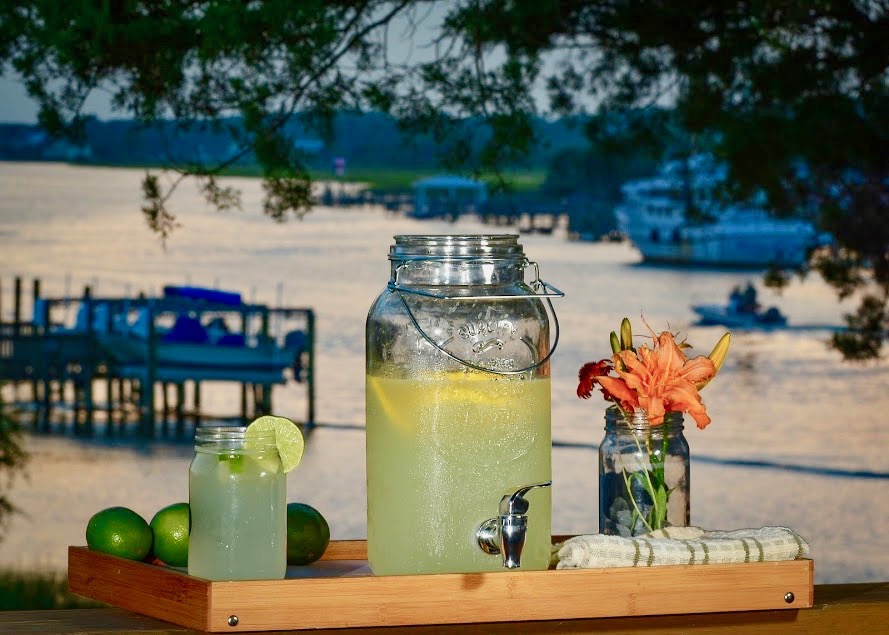 What is Southern Hospitality?
The phrase Southern hospitality, which has been around for generations, paints the southern United States as warm, friendly, sweet, and welcoming. When you dig a little deeper, it's easy to realize food plays a pivotal role in this regional hospitality. A key Southern tradition is always being prepared to welcome folks into their homes to break bread together – specifically Southern bread, or should we say biscuits?
Whether someone new moves into a Southern neighborhood or experiences a death in the family, the tried and true tradition is to bring gifts of cake, casserole, or chicken. This Southern custom of comfort food spills over into community churches, where the renowned covered-dish meal fuels many gatherings and celebrations.
Some say this deeply-rooted tradition of hospitality originated in the rural South, where communities were comprised of mostly farms. With such great distances between neighbors, fellowship was probably craved, and visits were longer than a cold iced tea since such great effort was made to socialize. Perhaps loneliness was a great motivator of hospitality.
You know when Grandma insists you stay at the dinner (or supper) table and enjoy that second helping or sample all three desserts? That's sort of what Southern hospitality is. It's that invitation to come… to stay… to enjoy… to not be in a hurry… to sit on front porches… to talk… to share stories, tears, dreams, and laughter… to open our lives to one another in a sense of gracious hospitality.
Our "Hobbspitality" in Holden Beach
That sentiment sums up the current that flows through the veins of Hobbs Realty at Holden Beach. The Hobbs family and team has a heart for shining true gracious hospitality in every aspect of their business, whether it's sitting with an owner on the porch to chat about their working relationship or lending a helping hand to an elderly guest. Every staff person is educated and specifically trained on the importance of "going the extra smile" at every opportunity. Whether answering the phones, greeting guests, making service calls, delivering supplies, meeting with homeowners, handling reservations, or cleaning rental homes, employees and vendors are asked to always share a smile, a positive word, and the good news about all things Holden Beach. In fact, home inspectors check the beach homes to ensure the finishing touches and sparkle await the guests as Hobbs partners with their owners to provide a comfortable and welcoming home-away-from-home.
Guests are greeted each Saturday with a spectacular view over the Holden Beach Bridge and can either conveniently check directly into their keyless home upon text notification, or stop by the Hobbs Realty office to pick up their key. A Hobbs beach bucket filled with info, resources, and goodies awaits them at the cottage to help make their visit to this southern Brunswick Island a true respite from the frenzy of everyday life.
Another aspect of our tradition of Southern hospitality is ensuring that each home is well-appointed and anticipates every need. Hobbs Realty works closely with their homeowners to ensure they've thought of everything so guests may immediately enjoy their rentals and host memorable family gatherings. Hobbs Realty even offers an after-hours phone number just in case that random issue for a guest pops up which can't wait until the next morning. Our goal is to make your vacation as easy as the cool, salty ocean breeze.
What's Southern Hobbspitality without enjoying the local delicacies? Guests simply use the Hobbs Hospitality mobile app, website, or Hobbs blogs to learn where to find the best Southern eggroll, mouthwatering she-crab soup, or homemade ice cream served in a fresh waffle cone. Yum!
You know how on a cruise or a luxury hotel there's that special touch when you return to your room and the beds are turned down with chocolate awaiting you? The Southern Hobbspitality version is our "Ready for Bed" program. Guests can opt into this convenience during the easy online reservation process. Don't forget to ask whether your vacation home offers the early check-in/late check-out option to accommodate your needs. And, no worries if you forgot something — we'll help you figure that out, too.
Start New Traditions With Hobbs
Southern Hobbspitality is important around here. The heart of our business is being nice (to each other and all of our guests, owners, and vendors); sharing (our homes, beach, and knowledge); and the art of visiting….the leisurely, friendly island visit on ocean decks and porches, soaking in the sights, sounds, and aromas of good conversation and good food. It truly is a gift to be savored.
We're glad you're here — and we hope you can stay awhile.
P.S. While here, don't forget the island etiquette of pausing at all of the pedestrian crosswalks along the boulevard to allow folks to cross safely and leisurely with their kids and beach stuff in tow. After all, we're in no hurry around here.