8 Apr 2020
As a family owned and operated family business, Hobbs Realty has a special appreciation for other family-oriented local businesses. And during this time when health is such a focus and priority, nothing makes more sense than highlighting generational businesses with families working tirelessly to bring fresh produce and fruit to the dinner (and breakfast and lunch) table in the Holden Beach area!
One of the best gifts Hobbs Realty can offer its guests and local community is knowledge about awesome options for local produce. You might just want to bookmark this page for a quick resource.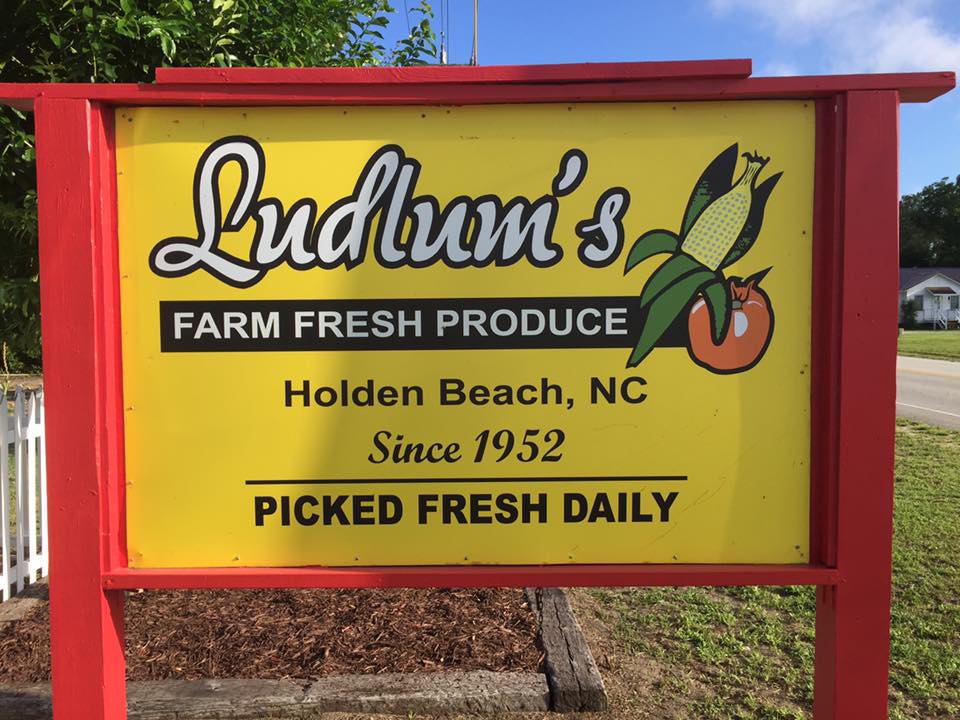 "Farm Fresh Produce Locally Grown"
2401 Holden Beach Road SW, Supply, NC  |  (910) 842-6253
Ludlum's Produce is a family owned and operated seasonal business specializing in fresh local produce. In business since 1952, the farming business started with Mr. Benny Ludlum's parents when they sold produce from their front yard under the tree, across Holden Beach Road from where the produce market is currently located. They expanded and moved the business to its current location in 1976, about a year after Benny and his bride, Sylvia, were married. It's a convenient stop for folks en route to the island.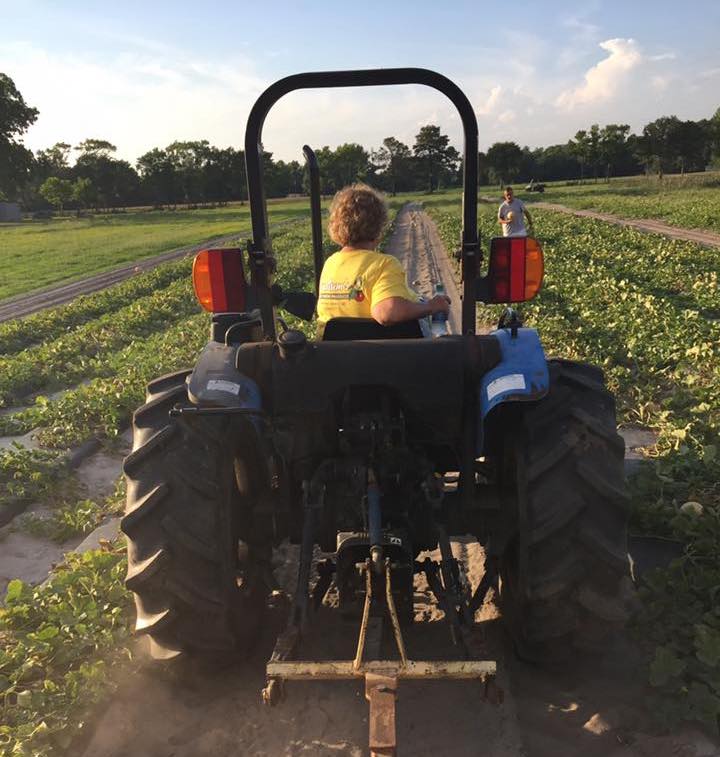 Today, the third and fourth generations - the couple's children and grandchildren – are jumping in to help in the fields, the store, or the tractor seats. Ludlum's has grown, yet remained the same as a family and true community business.
"We've known many of our customers for 30-40 years, both locals and those who visit the beach each year," describes Sylvia. "It's so special to have the younger generation stopping in, saying their mom used to stop in every single year."
Even though Ludlum's offers the option to buy veggies already shucked or shelled, they have people who love to just come and "sit a spell" - to shuck their own corn or a little extra for others, to chat, to go out in the fields to see what's growing....to reminisce about the good 'ole days. In other words, the back of the shop serves as a local gathering place, especially for some of the elders.
As a nod to those elders, Ludlum's extends a courtesy to senior citizens for them to call ahead to place their produce order so they can stop by for a quick curbside pick-up. They also offer other favorites, including boiled peanuts, a few staples in the fridge, and special sauces. Ludlum's season usually runs Memorial Day weekend through Labor Day, give or take a few weeks.
The Ludlum family looks forward to meeting or reconnecting with you!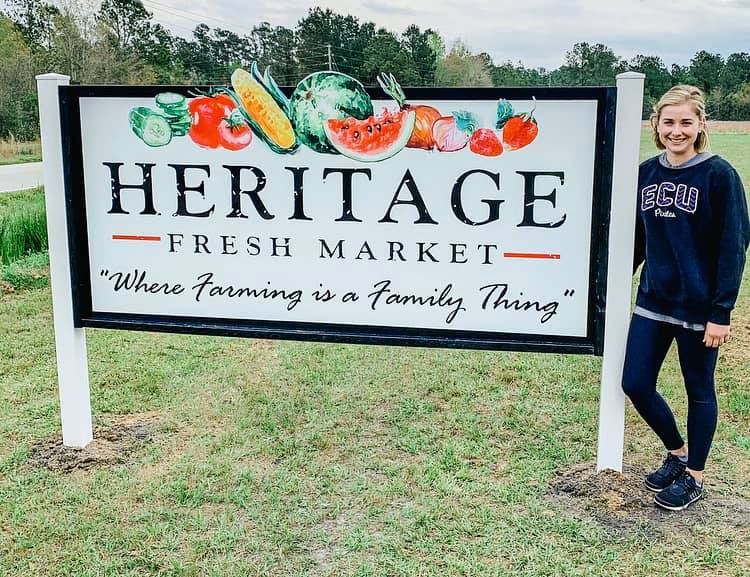 "Where farming is a family thing."
529 Makatoka Road, Supply, NC  |  (910) 253-1330
The Clemmons family has been farming for over 70 years, beginning back with Jody Clemmons' grandfather. The tradition passed along to Jody's father and now to the third and fourth generations who are committed to continuing the legacy. Jody and his wife, Lauren, farmed row crops for over 20 years (feed corn, tobacco, soybeans, and wheat) and expanded into produce in 2019. Their farm is conveniently located just a mile off of Highway 17S, with an annex fresh market planned for the corner of Highway 17S and Sellers Road very soon, where the original headquarters was located many years ago. Talk about a full circle!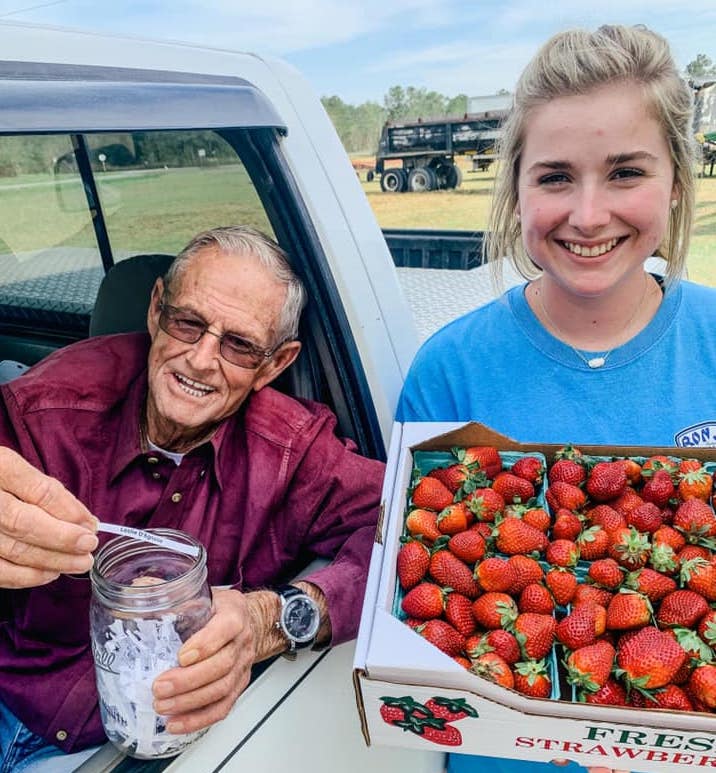 Strawberries and greenhouse tomatoes marked the first bounty with the Heritage Fresh Market expansion, and each season will feature various crops, including tomatoes, sweet corn, melons, beans, peas, cucumbers, sweet potatoes, pumpkins, deer corn, and greens throughout the year (March – December).
Heritage is based on a desire to make an authentic positive impact on its community, and seeing the next generation of young people (including their son, who is finishing his agricultural college degree) plugging in to the farm operations is a real joy for the Clemmons family. "God has been in this business in profound ways and it's been a true blessing to see this new chapter of providing healthy food for our community unfolding and to be so well received and supported by everyone," says Lauren. Farming has a reputation for being hard work, but what's better than working hard with your family and community by your side?
Family Traditions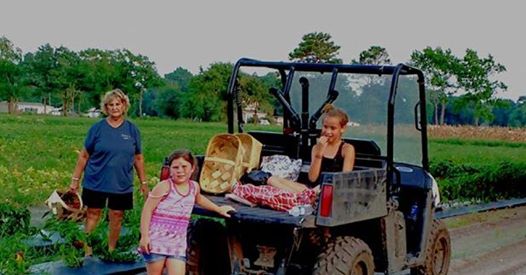 One thing that is very clear from talking to both the Ludlums and the Clemmons...  farmers are a special group of people who support one another through thick and thin. Younger farmers learn from the more seasoned farmers like Mr. Waddell Clemmons (Jody's father), Mr. Benny Ludlum, or Mr. Kelly Holden, who are happy to pour their knowledge and wisdom into others who have a heart and passion for nurturing seeds to life. And the entire community of farmers step in to encourage a farm expansion or new crop. It's a beautiful thing to witness.
Vacation Vittles
One way Hobbs Realty shows its commitment to supporting local businesses and to sustainable and equitable development of our community, coupled with healthy living, is by its participation in the Vacationer Supported Agriculture (VSA) project led by NC State's P1tLab and the NC State Extension (Local Foods, Community Development, and Tourism Extension) and sponsored by Hobbs Realty, People-First Tourism, NC State Extension, and Men and Women United for Youth and Families (which coordinates deliveries).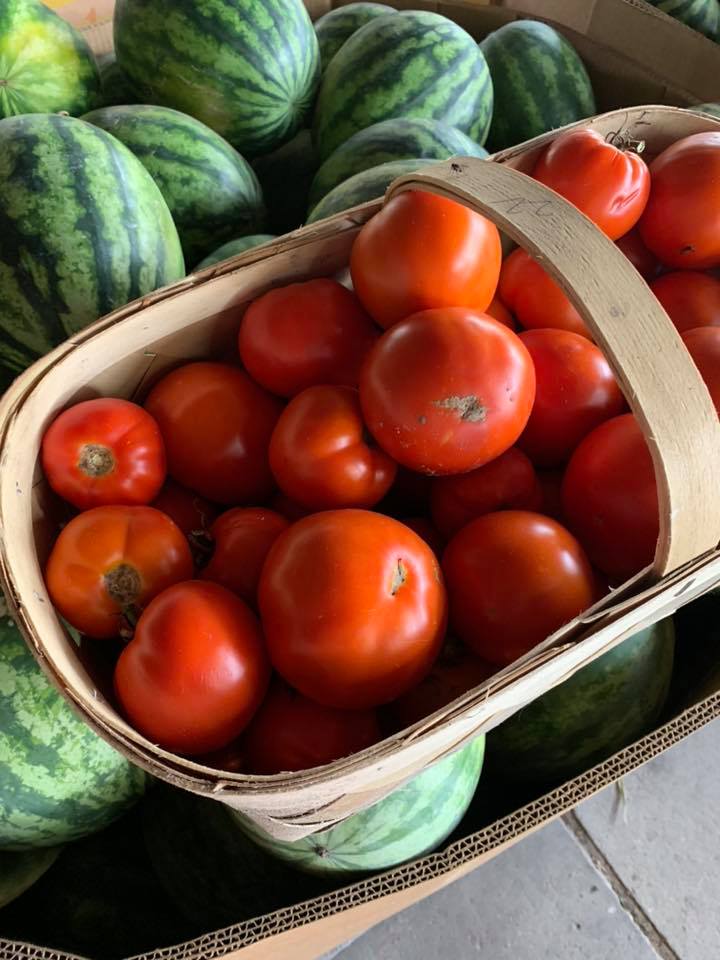 This innovative, connectional program, which we call Vacation Vittles, allows vacationers to have convenient access to fresh local produce (usually the end of May through the end of August) and to leave positive impacts on our community by supporting local farmers. VSA works with our local produce farmers to coordinate preparing bags of fresh produce and arrangements for convenient delivery on the vacationers' arrival days.
Hobbs Realty provides the details of the program and pre-order instructions to our guests prior to their arrival on the island. The farmers provide a detailed list of the bags' contents so guests can plan meals and provisions. Guests love the fresh, healthy, and delicious varieties of local foods grown, picked, and prepared the day before their arrival by farmers in our area. Upon arrival guests simply pick up their Vacation Vittles in a convenient pre-arranged location near their vacation home - a win-win!
.
Visit Holden Beach & Support the Community
We're so appreciative of everyone – visitors and locals alike - who supports our Holden Beach community and the farmers who grow our food! And we hope you and your family and friends are blessed in the days ahead as you plan, prepare, and dine together... bringing farm to table.