15 Sep 2023
Nestled between the Intracoastal Waterway (ICW) and the Atlantic Ocean, Holden Beach is one of five of the Brunswick Islands of North Carolina. With its Atlantic Ocean location, our island's history includes pirates, shipwrecks, fishing traditions, and so much more.
We encourage you to take some time to explore the rich maritime history of Holden Beach during your next vacation.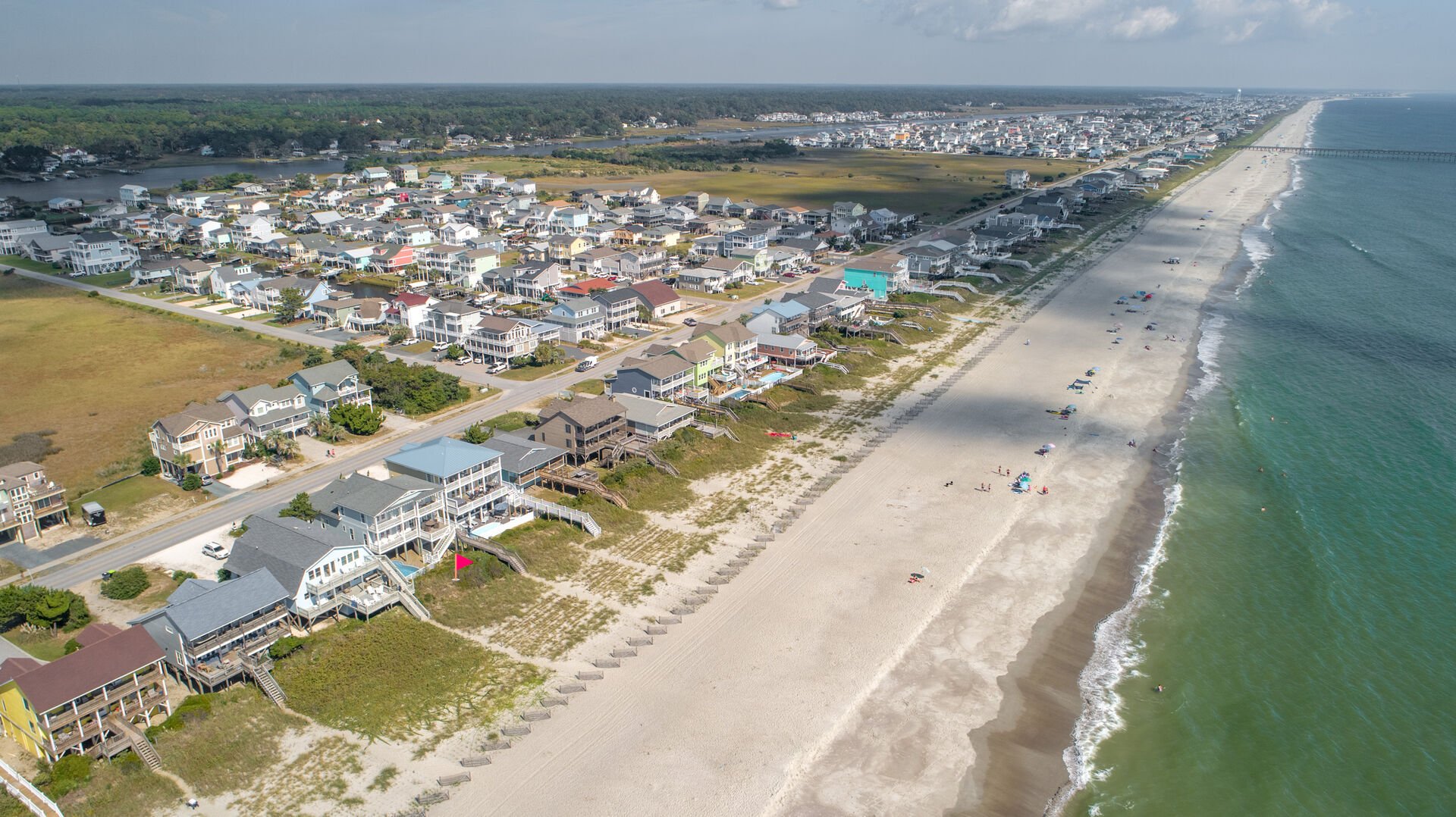 The History of Holden Beach
The island that we all lovingly know as Holden Beach has a history that dates back to 1756 when Benjamin Holden purchased four mainland tracts of land from England that included the island situated between Lockwood's Folly Inlet and Bacon's Inlet. He built a plantation on the mainland while using the island for cattle grazing.
In 1924, Benjamin's grandson, John Holden started a commercial fishery on the barrier island. He also began plotting maps for a vacation destination that he called the Holden Beach Resort, which ended up being the first subdivision of oceanfront property in Brunswick County.
Though a log bridge was constructed in 1925 to connect the mainland to the island, it was removed during the construction of the ICW by the U.S. Army Corps of Engineers in the 1930s.
Vacationers began enjoying beach cottages and homes in the 1940s via ferry transportation. In 1953, a turn bridge was constructed to offer more convenient access to the island, and by 1954, there were nearly 300 homes on Holden Beach. You can learn more about the history of Holden Beach and the Holden Beach Bridge with just a couple of clicks.
Despite a developmental setback when Hurricane Hazel destroyed hundreds of homes and structures on the North Carolina coast in October 1954, the island continued to grow. It was officially incorporated as Holden Beach in February 1969.
While we are talking about the history of vacations on Holden Beach, our own Mr. James O. Hobbs and his wife Betty built their first home on the island in 1977. Not long after in 1979, Hobbs Realty was founded and has proudly been providing vacation memories to our guests ever since.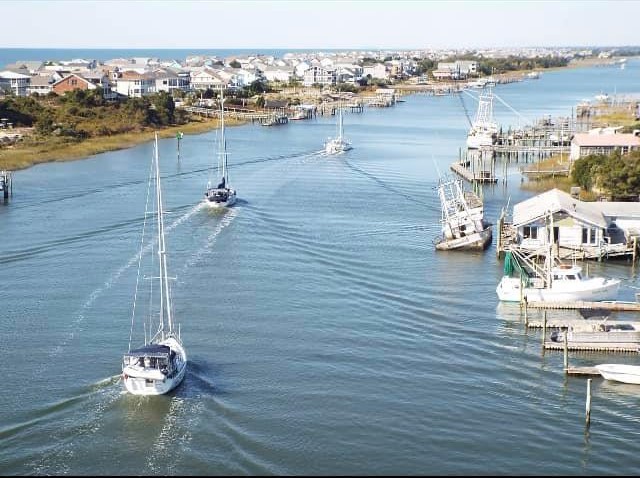 Shipwrecks of the Brunswick Beaches
When you dig into the maritime history of any coastal area, information about shipwrecks is likely to surface. Holden Beach is no exception, with the Lockwood Folly Inlet recognized as the location of several shipwrecks during the Civil War era.
CSS Elizabeth
In September 1863 while headed to the Port of Wilmington with a load of steel and saltpeter, The Confederate CSS Elizabeth ran aground just off Holden Beach in the Lockwood Folly Inlet. To avoid capture by the Union army, the crew then set fire to Elizabeth.
CSS Bendigo
While returning with supplies on January 3, 1864, the crew of the Confederate Bendigo saw the wreckage of Elizabeth and thought it to be a Union warship. In an attempt to pass between the wreckage and the shore at full speed, Bendigo also ran aground in the Lockwood Folly Inlet. They were able to salvage the supplies of the vessel before setting fire to the ship.
Today, the base of the engine's exhaust funnel and a small portion of its superstructure can be seen about 1,000 feet off the beach on the East End of the island between Holden Beach and Oak Island during periods of extremely low tide. Its wreck is approximately 200 feet long and is marked with an orange navigation warning buoy.
USS Iron Age
A few days after the Bendigo shipwreck, the Union sent the USS Iron Age and USS Daylight to the inlet, but Iron Age ran aground on January 10, 1864, while attempting to remove the wreckage. It was set on fire, which caused the magazine to explode.
CSS Ranger
Just one day after the USS Iron Age shipwreck, on January 11, 1864, Confederate CSS Ranger was spotted by Union ships. It was beached on Holden Beach approximately one mile west of the Lockwood Folly Inlet, and was also destroyed by fire.
Pirates
Of course, we can't talk about maritime history or shipwrecks without mentioning at least one pirate. The North Carolina coast was no stranger to pirates, with perhaps the most notorious being Edward Teach, commonly known as Blackbeard. He and his crew attacked a French merchant vessel, La Concorde, in November 1717, killing much of its crew and forcing its captain to surrender. Blackbeard immediately renamed the ship Queen Anne's Revenge. 
A year later in June 1718, the Queen Anne's Revenge ran aground on a sandbar in Topsail Inlet (also known as Beaufort Inlet) and was damaged beyond repair. The exact location of the shipwreck was discovered in 1996, and the site is listed on the National Register of Historic Sites.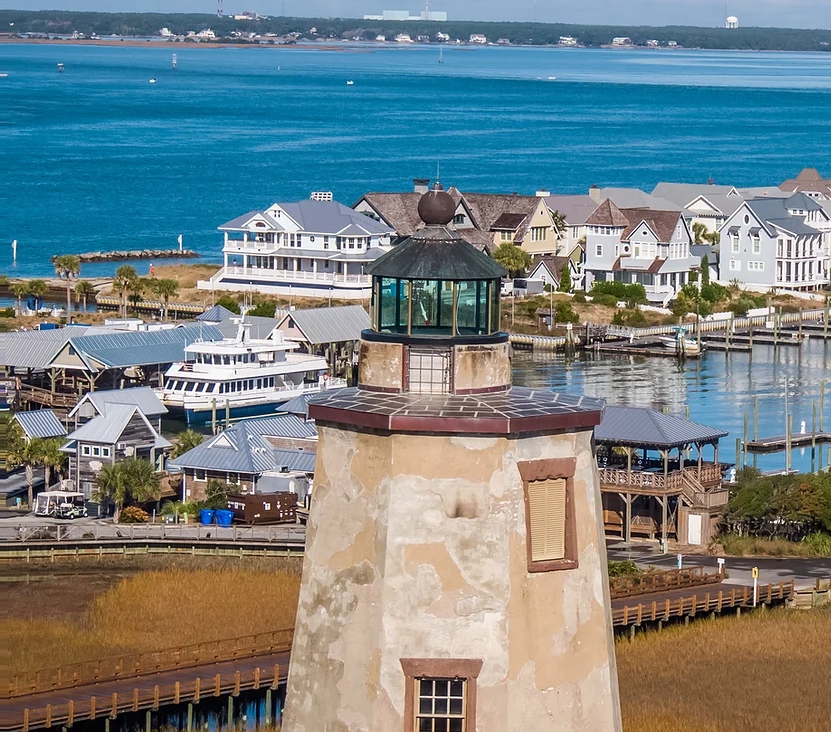 North Carolina Lighthouses
The North Carolina coast is also home to several lighthouses. From north to south, they include Currituck Beach Lighthouse, Bodie Island Lighthouse, Cape Hatteras Lighthouse, Ocracoke Lighthouse, Cape Lookout Lighthouse, Oak Island Lighthouse, and Old Baldy Lighthouse.
Lighthouses served an important navigational role in maritime history, usually built as towers with a system of lamps, lenses, and foghorns to help guide those at sea. Brunswick County is home to two of North Carolina's lighthouses – the Oak Island Lighthouse and Old Baldy Lighthouse.
The Oak Island Lighthouse was completed in 1958 and is the newest of the North Carolina lighthouses. It features a unique series of ship ladder steps instead of the traditional spiral staircase commonly found in lighthouses. Tours are available.
Old Baldy Lighthouse, located on Bald Head Island, is the oldest lighthouse in North Carolina. Old Baldy was built in 1817, and was used to protect the mouth of the Cape Fear River for over 187 years. There is also a museum onsite, as well as a Bald Head Island Historical Tour.

Fishing Traditions and Coastal Livelihood
As you travel around Holden Beach and its surrounding beaches, you can't help but notice the history of the fishing industry that is intertwined throughout the area. Several of Holden Beach's founding families and their descendants have made a living shrimping, fishing, boat building, net making, and more for as long as they remember.
While you are out shopping for some fresh local catch to enjoy for dinner in your vacation rental, start a conversation with someone at the seafood market. As local family-owned businesses, many of them will be happy to tell you a story or two about their family's role in the maritime history of Holden Beach.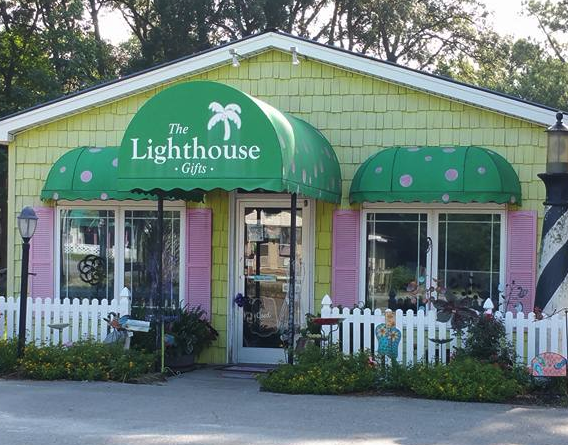 Resources to Learn More
While we've outlined some of the highlights of maritime history in Holden Beach, we have only scratched the surface. If you are interested in learning more, here are some resources to get you started!
Books about Holden Beach found at local gift shops or online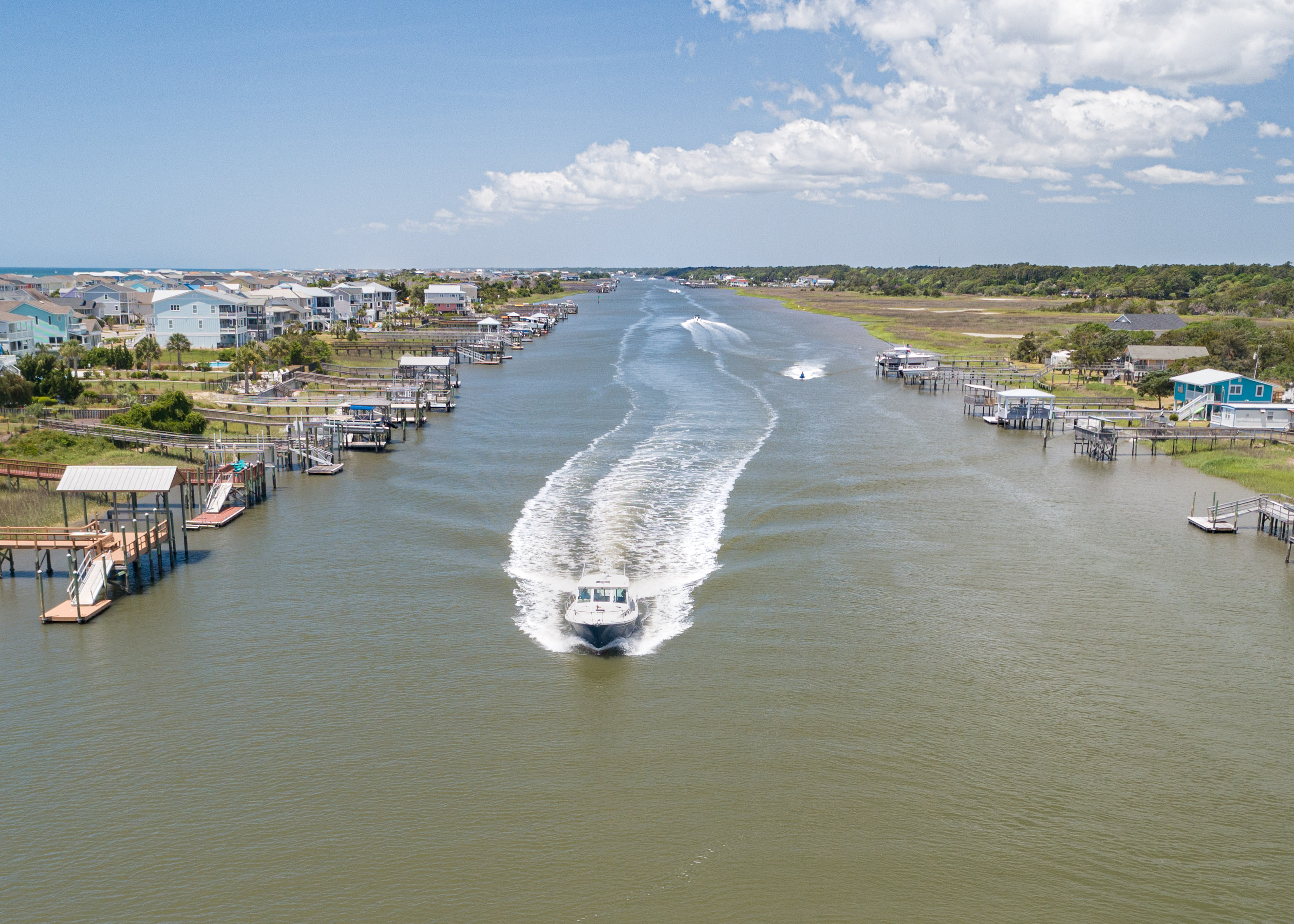 See You Soon!
A great way to experience coastal living and its history is to enjoy your next Holden Beach vacation in one of our Canal Homes or Waterway Homes.
Views of the canals and ICW throughout Holden Beach will include boats of all types and sizes and people enjoying boat rentals, boat cruises, fishing charters, watersports, and more. If you are traveling with your boat, check out our rentals with a boat dock, or there are transient storage and wet slip options at the Holden Beach Marina.
As always, if we can help you choose your next Hobbs Realty vacation rental, call our #Hobbspitality Team at (800) 655-3367.
We hope to see you soon….at the beach!
**
Darcy Geho is a contributing author to this Hobbs Realty blog. She spent 11 years working in the vacation rental industry while she lived on and traveled the North Carolina coast. Like most of our visitors, when Darcy isn't on Holden Beach, she looks forward to her next visit.