Dear Guests,
We are thrilled to welcome vacationers to our island home.
Hobbs Realty has been privileged for over four decades to welcome guests to vacation homes where they can enjoy time away from daily life, relaxing while creating memories that matter. In these uncertain times, we want to continue to be a place of refuge that you can count on for rejuvenation and rest.
We understand that many of you are experiencing stress about the ever-changing circumstances surrounding COVID-19. We want you to know that we are monitoring this situation carefully every day, keeping those who are impacted in our thoughts and listening to the questions and concerns of each and every guest.
At this time our office is open to our #Hobbspitality Team and closed to the general public. Please be patient as we navigate these waters together.
On behalf of the entire Hobbs Realty Hobbspitality Team, we want to reassure you that in these uncertain times regarding travel and your vacation, your safety and the safety of our team continue to be our main priority.
What Hobbs Realty is Doing for your Safety During COVID-19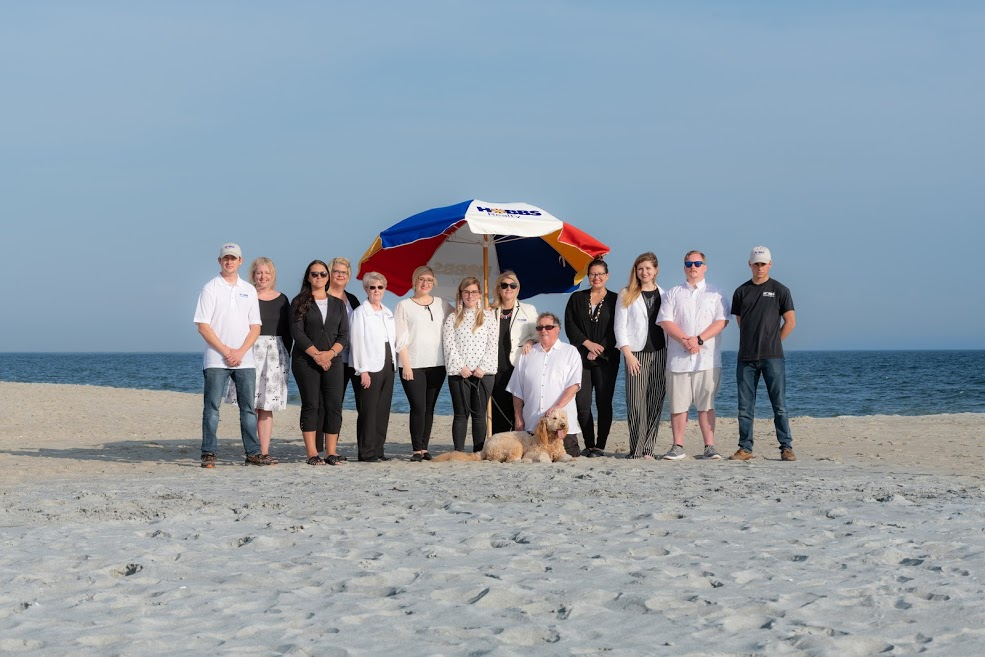 ATTENTION TO DETAIL IN EACH VACATION RENTAL
At Hobbs Realty, it is standard procedure to take all the necessary precautions to ensure a safe experience for our guests. While we cannot guarantee a virus-free envoirnment, all the properties we maintain are thoroughly cleaned, sanitized and disinfected between each stay following CDC guidelines. We take care to sanitize and disinfect surfaces and frequently touched items like remote controls and doorknobs, countertops, and bathroom fixtures. Our attention to detail has only increased with the introduction of COVID-19. Please note that there are homes in our rental program that are privately cleaned and maintained by the property owner, in which Hobbs Realty does not clean or inspect. These homes are advertised as such on the individual property description webpage.
Find More Information on Cleaning in our FAQs
OUR VACATION CONTINUATION POLICY
Most importantly, we are in the business of serving people and building relationships along the way. In light of the COVID-19 situation, we want to provide as much flexibility and assistance to our guests as possible.
More About Our Vacation Continuation Policy
VACATION RENTALS AS A SAFE RESPITE
We want to continue to offer you a safe place to get away from the hustle and bustle and spend quality time with your family and friends on Holden Beach, a North Carolina top family beach. One of the benefits of staying in a vacation rental is that you are sharing the space with people you know. You can cook your own meals, grab local take-out and explore the area using your personal vehicle. You can breathe in the fresh ocean air while you're out and about walking the shoreline or biking along the local boulevard.
TRAVEL INSURANCE
When you book your stay, we strongly urge you to consider purchasing Generali/CSA Travel Insurance to protect your vacation investment dollars. Should you need to cancel or change your reservation due to a covered insurable event, you may be able to receive a full refund for your stay. For more information, you can contact Generali Global Assistance at 800-874-2442.
A Message About COVID-19 from Generali
We know that it is a personal decision when you decide what is best for you and your family. Our team is our family and Holden Beach is our home. Your safety and our team's safety are of the utmost importance to us. We greatly value your continued trust in Hobbs Realty for your seaside vacation. Every team member is working hard to ensure you and your family and friends have a restful, worry-free vacation this year. We look forward to seeing you at the beach!
Blessings from the Beach,
Your Hobbs Realty #Hobbspitality Vacation Team