22 Mar 2023
Beach festivals and events are a favorite for many vacationers and Holden Beach and the surrounding area have plenty scheduled for this year! Some of our guests arrive on the island seeking rest and relaxation on the beach or in the water, some prefer watersports and other outdoor adventures, and others prefer exploring the shops and restaurants found throughout Brunswick County. Explore our recommendations below for fun Events and Festivals near Holden Beach to assist in planning a memorable getaway!

Local

Holden Beach

 2023 Festivals and Events

Oak Island Spring Fling: Market & Music Festival

March 25, 2023 | Middleton Park | 4610 E Dolphin Drive | Oak Island, NC | (910) 278-4747 


This free outdoor art festival features live music, artisan and farmers markets, and a kids' zone. Celebrate the arrival of spring at this fun Oak Island event!

April 7-8, 2023 | Franklin Square Park | 130 E West Street | Southport, NC | (910) 279-4616 


For over 25 years, Southport has been celebrating spring with this free two-day festival. Music entertainment, children's activities, handmade arts and crafts, a plant sale, and food vendors combine to make this a fun festival for all ages.

April 29-30, 2023 | Under the Holden Beach Bridge | 131 Jordan Boulevard | Holden Beach, NC | 523-8523 


Of course, Holden Beach has its own celebration for welcoming spring! Join us for Days at the Dock, featuring a variety of food, arts and crafts, live entertainment and music, and activities for children and the entire family.

World Famous Blue Crab Festival

May 20-21, 2023 | Historic Little River Waterfront | 4468 Mineola Avenue | Little River, SC | (843) 249-6604 


People who love blue crabs, LOVE blue crabs. If that's you, you won't want to miss this annual festival located about 45 minutes south of Holden Beach, just across the South Carolina border in Little River. One of the largest festivals in the Southeast, this event features fresh, local seafood, scenic views, live music, and a variety of crafters with unique souvenirs and gifts. Admission is $7.

37th Annual Carolina Beach Music Festival

June 3, 2023 | Carolina Beach Oceanfront Stage | 3 Cape Fear Boulevard | Carolina Beach, NC | (910) 458-8434 


Carolina Beach was a community known as Seabreeze in the 1940s and is considered the legendary birthplace of beach music. Festivalgoers enjoy relaxing and dancing to a variety of live beach music at this festival held on the Carolina Beach Boardwalk. Event tickets cost $35, and Carolina Beach is about an hour's drive northeast of Holden Beach. Or, check out the North Carolina Ferry System schedules from Southport to Carolina Beach to add an extra adventure to your day.

Between May 3 and August 23, 2023 | Wednesdays from 9 am to 2 pm | Franklin Square Park | 105 E West Street | Southport, NC | (910) 279-4616 


This weekly summer market is situated among beautiful live oak trees in historic downtown Southport. Browse a variety of local produce, flowers and herbs, baked goods, art, and other handmade items from vendors. While you are in Southport, you may also want to check out some of the local art galleries!

Between May 6 and July 29, 2023 | Saturdays from 9 am to 12:30 pm | Mulberry Street Park | 123 Mulberry Street | Shallotte, NC | (910) 754-4032


Because Saturday is the standard rental turnover day in Holden Beach, this one may be a bit trickier to catch. But, if you arrive in the area early on check-in day or have some extra time after you check out, you can stop by and enjoy some fun open-air shopping featuring a variety of locally made items and food.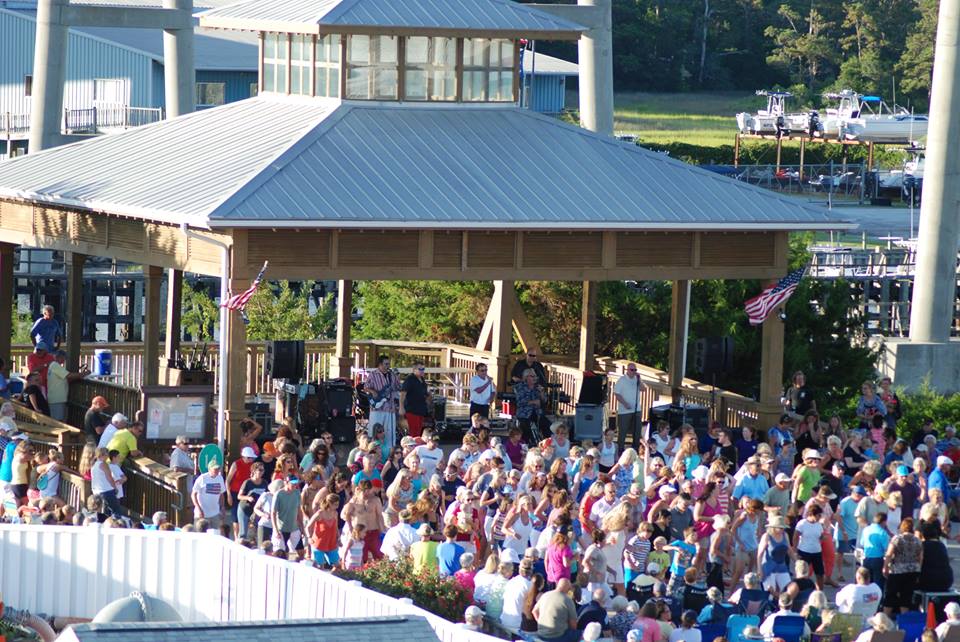 Sunday Night Summer Concert Series
Between May 28 and September 3, 2023 | Sundays from 6:30 to 8:00 pm | Holden Beach Pavilion | 131 Jordan Boulevard | Holden Beach, NC | (910) 842-6488

Everyone in the family will dance Sunday evenings away during this free outdoor concert series!
June 30 through July 4, 2023 | Historic Downtown Southport | Southport, NC | (910) 457-5578

Independence Day takes us back to Southport, home of the 4th of July Festival for over 200 years! The official North Carolina 4th of July Festival Parade is a part of this 5-day celebration. Other features include a classic car show, fireworks, sand sculpture contests, dance contests, live entertainment, arts and crafts vendors, food, and lots more!
North Carolina Oyster Festival
October 21-22, 2023 | Town Center Park | 11 E Second Street | Ocean Isle Beach, NC | (910) 754-6644 

Ocean Isle Beach is our neighbor to the southwest, and this year marks the 42nd anniversary of the North Carolina Oyster Festival there. Admission is $5 and of course, there are oysters! Attendees will also enjoy live music, children's activities, craft vendors, and more. If you aren't a fan of oysters, don't worry – there are lots of other food options at this popular festival, too!
October 28-29, 2023 | Holden Beach Pavilion | 131 Jordan Boulevard | Holden Beach, NC | (910) 523-8523 

The last festival we have to feature brings us right back to our very own island paradise. Holden Beach proudly hosts the North Carolina Festival by the Sea each October. Held under the Holden Beach Bridge, this festival hosts over 120 arts and crafts vendors, local artists, children's activities and games, live entertainment, and food. This event is a great way to celebrate the end of a great summer and fall while greeting the slower pace of winter at the beach.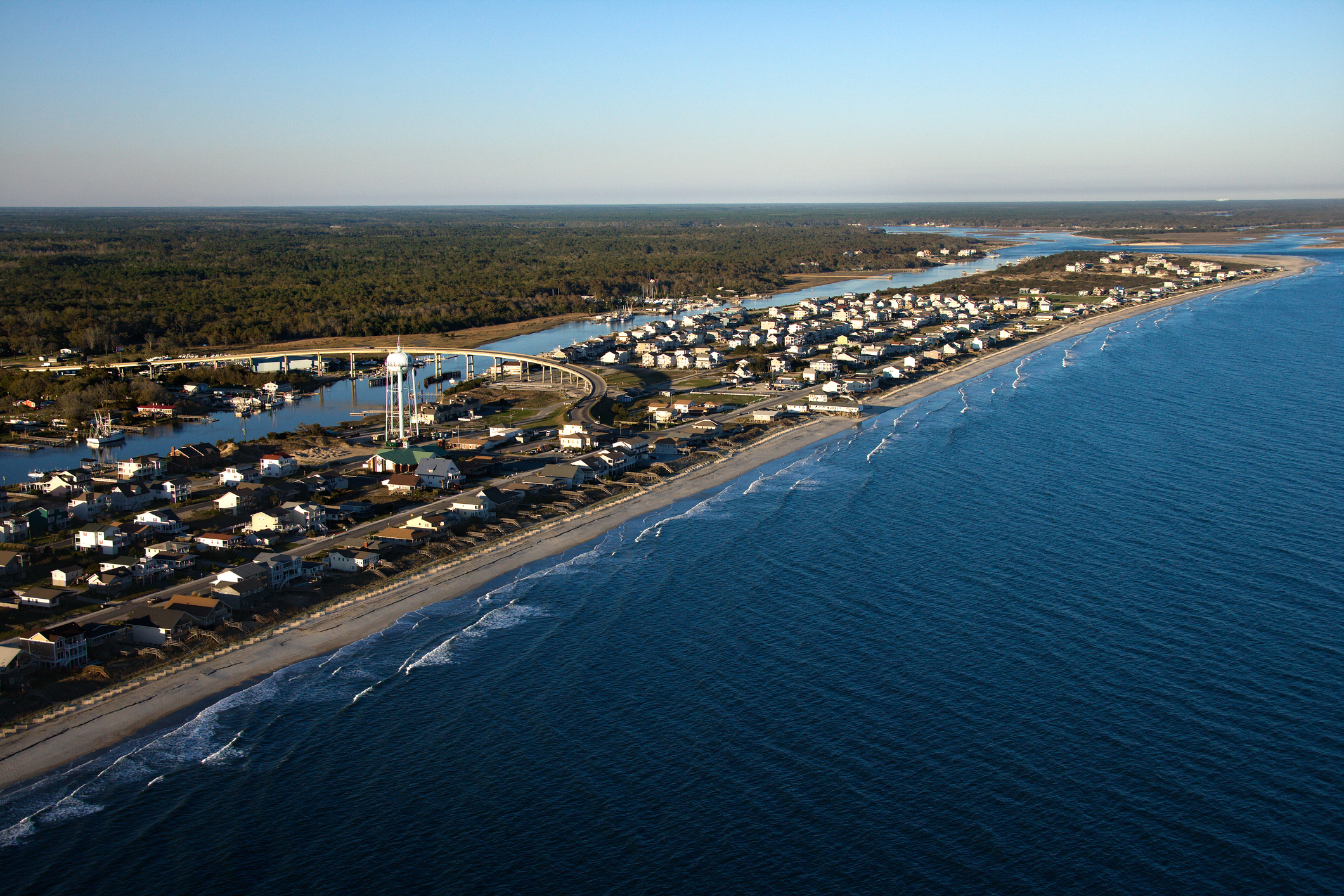 We Hope to See You Soon!
As you can see, there are fun festivals and events galore to enjoy this year in Holden Beach! If you see one you just can't miss, you can find the perfect Holden Beach NC vacation rental to experience all this incredible beach destination has to offer. Call our #Hobbspitality Team today at (800) 655-3367 for local expertise to assist in planning a memorable getaway!
We hope to see you soon – at the beach!
 **
Darcy Geho contributed to this Hobbs Realty blog. She spent 11 years working in the vacation rental industry while she lived on and traveled the North Carolina coast. Like most of our visitors, when Darcy isn't on Holden Beach, she looks forward to her next visit.