27 Jun 2019
A week at the beach doesn't have to break the bank! We have compiled helpful information about locking in a great deal on your next Holden Beach vacation.
Shop Our Spontaneous Specials Page
Vacation homes are meant to be enjoyed and here at Hobbs Realty we do everything we can to make that happen. So, if you can pack up and go on short notice, our Spontaneous Specials page is just where you should be searching. This is where we show off our homes that offer discounted rates on arrival dates less than 4 weeks away. It's a win-win for the owner and you!  Take a peek at our Spontaneous Weekly Specials page to check out current offerings.
At the top of the page, you will find a drop-down menu that allows you to select the week you want to search. As more specials become available, additional weeks will appear in the drop-down. If you don't see your preferred week in the drop-down, any discounted homes for that week have already been scooped-up. 
Once you select your desired week from the drop-down menu, your results will show below - so just scroll down and view the available properties. Click on the  property name and address to visit the indiviual property listing page for complete information, photos, a full desription, and a list of amenties.
When you're on the property detail page, near the top on the right side you will see the week you selected on the specials page auto-populate, as well as the same pricing information and details about how much you are saving off the regular price.
From there, simply click the green "Book Now" button to proceed with your check-out process.
If you click to one of the property detail pages and want to go back to see more specials, just click the "Back" button on your internet browser to be returned to your full results. (Note: You may have to unselect and reselect your desired week in the drop-down when you do this to refresh the browser.)
That's it! That's all there is to navigating our Spontaneous Specials page.  
Watch for Hobbs Realty Promotions
Every month in our Hobbs Happenings Newsletter, we offer fun promotions that help save our customers some cash. Whether it's giving you fast cash off a new booking, a free service or add-on, or a gift card to spend at one of our local Holden Beach businesses, we offer a variety of deals throughout the year to help our guests create the vacation of their dreams.
One of our most popular promotions is our 2019 Summer Photo Contest, in which guests are invited to submit their Holden Beach photos each week June 10 through September 2. Weekly winners are announced and receive a Hobbs Swag Bag, and a grand prize winner will be selected in September to enjoy a free 2-night/3-day stay in one of our fabulous vacation rental homes on beautiful Holden Beach! You can enter our photo contest on our Facebook page for a chance to win - and for your photo to be published in our marketing materials.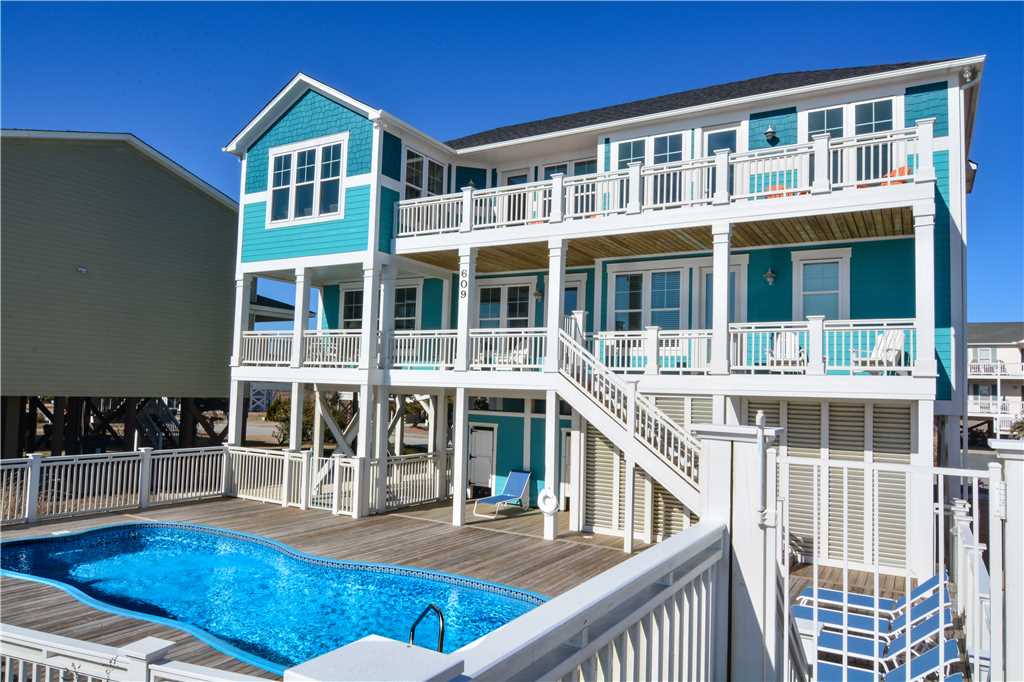 To stay informed about Hobbs promotions throughout the year – and to enjoy a glimpse of our slice of paradise and vacation rentals – be sure to follow us on our social media accounts. It will help you survive until your next HB vacay! Or check out beach photos on Facebook or Instagram with our hashtags #MyHobbsVacation and #Hobbsessed. 
Vacation Rentals are Cheaper than Comparable Hotels
Vacation rentals may seem expensive, especially if you are looking at larger homes during the peak season. But, if you do a quick comparison of the number of beds / nights in the vacation rental against the number of rooms / nights in a comparable hotel, you might be pleasently surprised.
In most cases, a Hobbs Realty vacation rental will actually end up being more affordable than a hotel stay. Plus, your family will be able to be under one roof to appreciate a full kitchen, room to spread out, and close proximity to the beach. You can't beat that with a sand shovel! (We'll provide the bucket!)
Other Ways to Save Money on your Holden Beach Vacation
Cook in the well-equipped kitchen in your vacation rental. We have great local Holden Beach restaurants and we absolutely love having our visitors support other local businesses while you are here. But, if you prepare meals at home in your vacation rental, those savings can add up. Check out our blog about seafood markets in Holden Beach for fantastic options for buying fresh local seafood and produce to cook in your vacation rental.
Enjoy free activities in the area. Trips to museums and other attractions are fun, but the price can add up quickly for a large party. Finding the perfect spot on the beach to enjoy your afternoon is free. Going to visit Mary's Gone Wild is free (except for the unique art you might have to buy while you're there). The Holden Beach Pier is a nominal fee. Riding the passenger ferry from Southport to either Bald Head Island or Kure Beach is worth the ferry rate for such a beautiful experience. 
Remember to bring some things from home. Linens are provided for all of our vacation rentals, but not towels. You can rent towels through our website or bring them from home, remember to pack things like laundry detergent, toilet paper, sunscreen, and basic spices so you don't have to buy all of it again when you arrive.
Plan a "shoulder season" vacation. If you can be flexible regarding the time of year you travel to Holden Beach, vacation rentals are certainly less expensive during the shoulder and off seasons than during the peak summer season. On any property detail page, if you click on the Rates tab, you will see the seasonal dates and prices listed if you want to explore slightly slower seasons for your getaway.
We hope these tips are helpful for planning your next Hobbs Realty vacation at Holden Beach. We're always happy to help if you have any questions or need assistance in any way (1-800-655-3367). We look forward to seeing you soon at the beach!
Darcy Geho is a contributing author to this Hobbs Realty blog. She spent 11 years working in the vacation rental industry while she lived on and traveled the North Carolina coast. Like most of our visitors, when Darcy isn't at the beach she looks forward to her next visit. In her spare time, Darcy enjoys sharing her adventures on her blog.