12 May 2022
A Second Helping is a volunteer organization that collects our guests' vacation groceries as they leave the island. Not only does this save you the hassle of hauling vacation food home with you, but it helps the community you love as well! A Second Helping was envisioned and launched by Bill Spier in 2005 (who retired in 2016 after many years of committed and faithful service).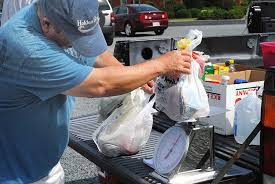 Conveniently located in the Beach Mart parking lot on the right side of the Causeway coming off the bridge, volunteers with A Second Helping are awaiting departing guests in the drive-through drop-off area. Perishable items are distributed locally through the Loaves & Fishes Pantry at Brunswick Islands Baptist Church. Non-perishable items are sent to the Brunswick Christian Recovery Center.
When is it? 
A Second Helping takes place on Saturday mornings between Memorial Day weekend and Labor Day (or after if the dates are extended). Hours are 7:00 a.m. until noon.
Where is it? 
You'll find the drop-off roadside at the Beach Mart parking lot (3368 Holden Beach Rd/HB Causeway) for a quick drive-through – easy in and out!
What can be used?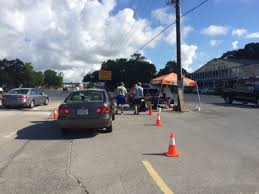 Any food or non-food item will be accepted (no leftover prepared dishes please) for the food pantry or the recovery center. Donations (cash or check) are always appreciated to support both organizations as needed.
Cash donations may be given to any volunteer or mailed to:
A Second Helping
ATTN: Douglas Cottrell
2939 Alan Trail SW
Supply, NC 28462
Did you know? 
In 2021, A Second Helping received 16,250 pounds in food and $2,250 in cash donations. A total of nearly 270,000 pounds have been collected since the start of this community outreach in July 2005.
Watch
a recent regional news report on this important volunteer opportunity. We hope you'll consider contributing to this great outreach program as you conclude your wonderful vacation at Holden Beach…..and experience a vacation with purpose!