5 Aug 2021
We know Holden Beach was voted one of the Top 10 Family Beaches of America.
We see the thousands of visitors who flock to our island every summer.
And we've walked alongside hundreds of people from all over the nation and world who have discovered our tropical community as an ideal place to not only vacation, but to eventually retire.
But did you know there are a few bonus reasons folks are searching for their perfect vacation rental throughout the year, but especially the shoulder seasons when the beaches are less crowded and lines are shorter?

HONEYMOONS
We love honeymooners! Many folks enjoy the ceremonies and festivities of their wedding nuptials at their home church or venue and then make their way across the state or country to this quieter, beautiful getaway. Our oceanfront, canal, and boulevard homes provide spectacular sunrise and sunset views across the Atlantic and ICW. Mornings are perfect for coffee and breakfast on the deck, cycling on sidewalks or the road, or a little Causeway shopping, pottery-making, or winetasting. There are great options to dine out, order out, or stay tucked away at your Holden Beach house rental to cook up a little seafood feast to enjoy. And during selected times of year, you might be able to enjoy a heated pool to relax in.
Check out additional romantic ideas to ensure your honeymoon is memorably special and unique for the two of you.
HOBBS TIP: For your planning purposes throughout the year, you can always get a quick view of the weather and beach/water conditions with the Hobbs Weather Cam.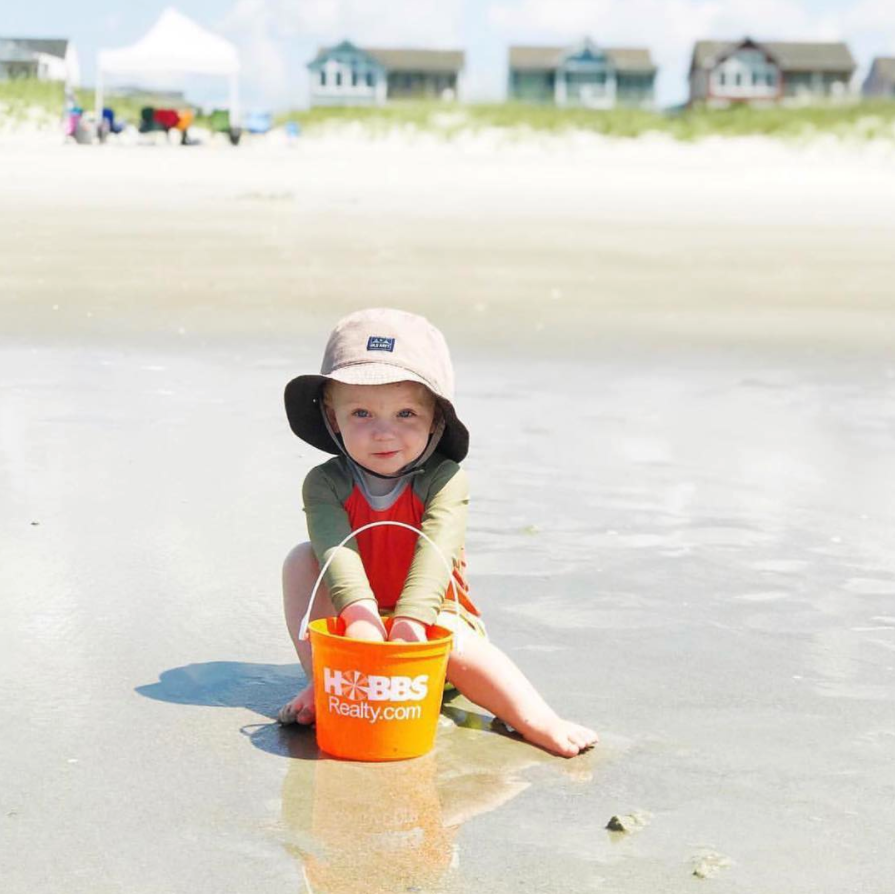 BABYMOONS
If this is a new term for you, a babymoon is basically a last hurrah before your baby arrives. Instead of a vacation after getting married, you enjoy a getaway before the baby makes his or her appearance.  It tends to be one last celebration of your pre-baby life as well as the diaper-filled chapter ahead!
If it's a first baby, you may want to set aside a little romantic time that you might miss later when sleep is a luxury because of that new demanding little one. If it's your second or third (or more!) child, your much needed babymoon is a great time to for your family to celebrate your special bond and relax without a schedule for a few days before life cranks up again with a hungry baby in the house. You may even want to leave the kids at home with daddy and so you can sneak away to enjoy some quiet preparation time on your own!
Plan on getting some good rest, working in some safe exercise time, and eating nutritional meals.
A few additional things to remember when planning your babymoon:
Check with your provider before traveling to ensure it's a safe time during your pregnancy - and be sure not to miss any of your scheduled appointments.
Locate the closest medical facilities to Holden Beach and have the address and phone numbers handy, just in case.
The second trimester might be a better time to plan your escape when you're more likely to feel less tired and nauseous.
Listen to your body and take rest breaks when you need to rest.
Stay hydrated.
Move around periodically to avoid swelling.
Plan some pampering time at a local salon to have your hair or nails done.
If you're active during your pregnancy, plan a walk on the beach, shopping, or a museum outing.
Always have nourishing snacks and a water bottle with you.
Packing Tips
Remember to pack the essentials, including:
Comfortable walking shoes
Layers of comfy clothing (to peel off or put on depending on those hormones!)
Your pregnancy pillow
Your favorite snuggly blanket
Non-baby books (to just relax and not think about baby names or diapers to purchase)
A copy of your prenatal medical records
Emergency contact info for your medical team
Prenatal vitamins (and any other prescribed meds)
Healthy snacks
Enjoy this special season in your life!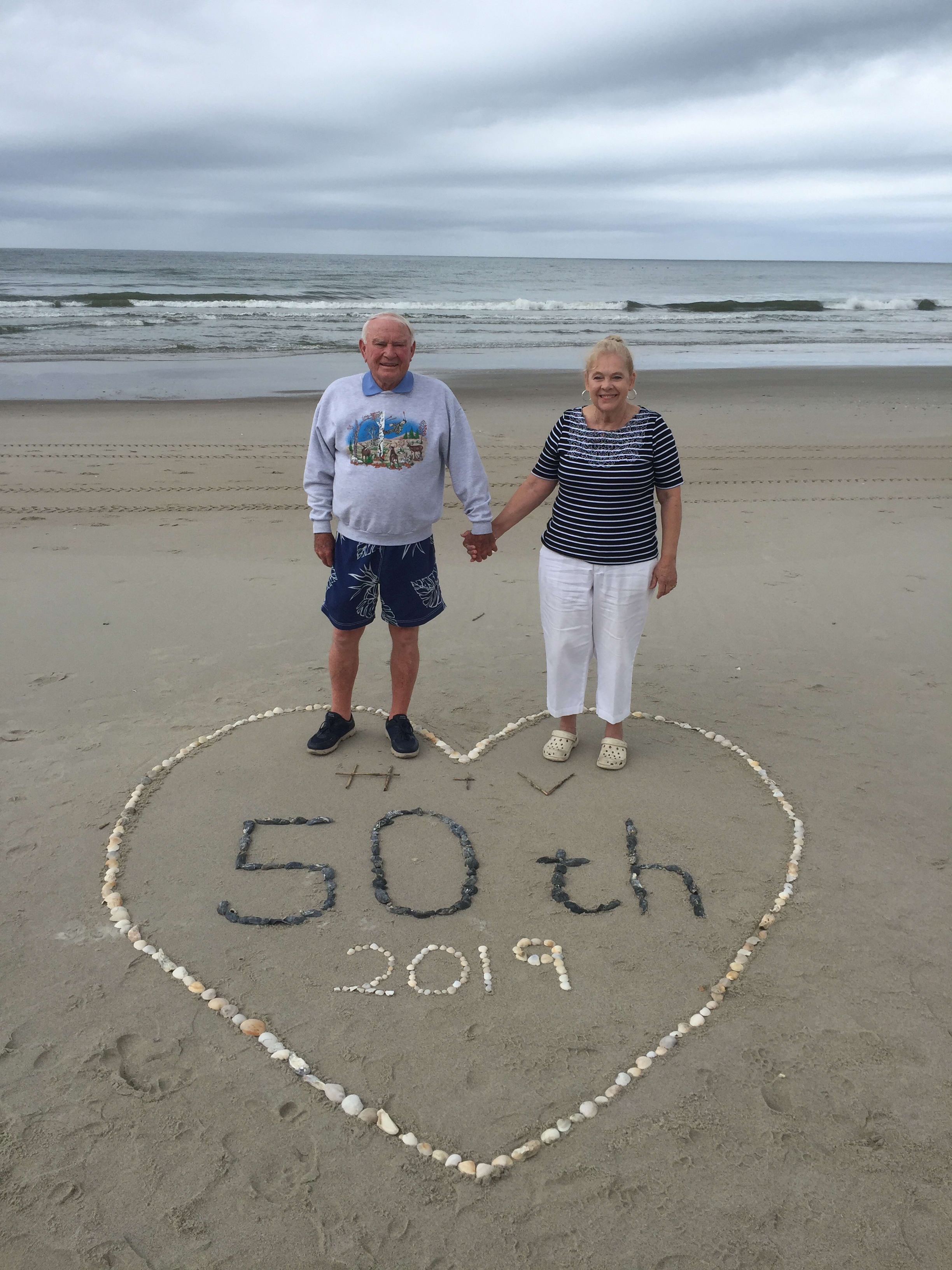 LOVEMOONS
Well, folks celebrate getting married and having babies. Why not celebrate those many years of being in love? These planned or spontaneous romantic escapes may or may not coincide with your wedding anniversary, but they're all about cherishing the love you share!
Plan to hunker down in your beach vacation home or plan some fun outings together. Choose a nice dinner out or enjoy a candlelit dinner for two on your balcony or deck. And you know sunset strolls on the beach or sunset cruises are what it's all about. Or you might enjoy a more adventurous, outdoor activity like golf or ziplining before you settle in for a relaxing evening together.
If you're looking for unique jewelry or gifts to surprise your special someone, you might consider a local artisan or boutique to commemorate your time together in a memorable way.  Here are some additional ideas for your romantic lovemoon.
Whatever you choose, may you celebrate your love well.
Holden Beach's bonus seasons are wonderful hosts to these special bonus times of your life. Take the time to celebrate every special moment. We're just a phone call away to help you plan.
See ya' soon at the beach!