14 Aug 2017
If you are looking to catch a wave while vacationing on Holden Beach (or any Brunswick County Island) we highly suggest giving Southern Surf Academy a call. The knowledgeable instructors will be able to point out the perfect part of the island for whatever the conditions are that day.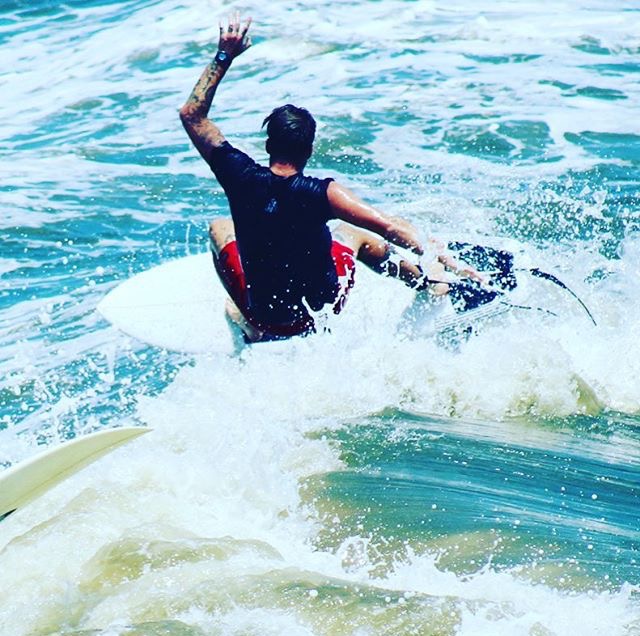 If you are looking to try that new surfboard out for yourself, the pros at SSA suggest a few island spots:
"The Bridge" — The public beach access area near the base of the Holden Beach bridge. Good to surf during low tide with user friendly waves.
"The Pier" — This spot is the Holden Beach Fishing Pier on Ocean Blvd West in the 400 block of the island. The Pier is best to surf at high tide. This spot is known for its shore break, which breaks hard, fast and shallow. The Pier offers up the most opportunity for barrels and progressive surfing. 
"The Pavillion" — The Pavillion is at the end of Ferry Street on the island and it is a public beach access. Called the Pavillion as it was where the original HB Pavillion was located years ago. This is a user-friendly beach break that is good for beginners. Rideable through all tides. 
"The Buoy" — The Buoy is loocated at the very east end of the beach at the last public beach access. It is a high tide spot offering mostly rights. It is the closest thing to a point break on Holden Beach.
"Inlet Wave" — The Inlet Wave is also at the very east end public beach access, but you have to paddle out 100-200 yards to get to this wave. It is a low tide wave that is perfect for beginners as it is not as big or hollow as other island spots. It offers a long and mellow ride. Bring a longboard and just cruise!