26 Jul 2022
"The ocean stirs the heart, inspires the imagination, and brings eternal joy to the soul." – Robert Wyland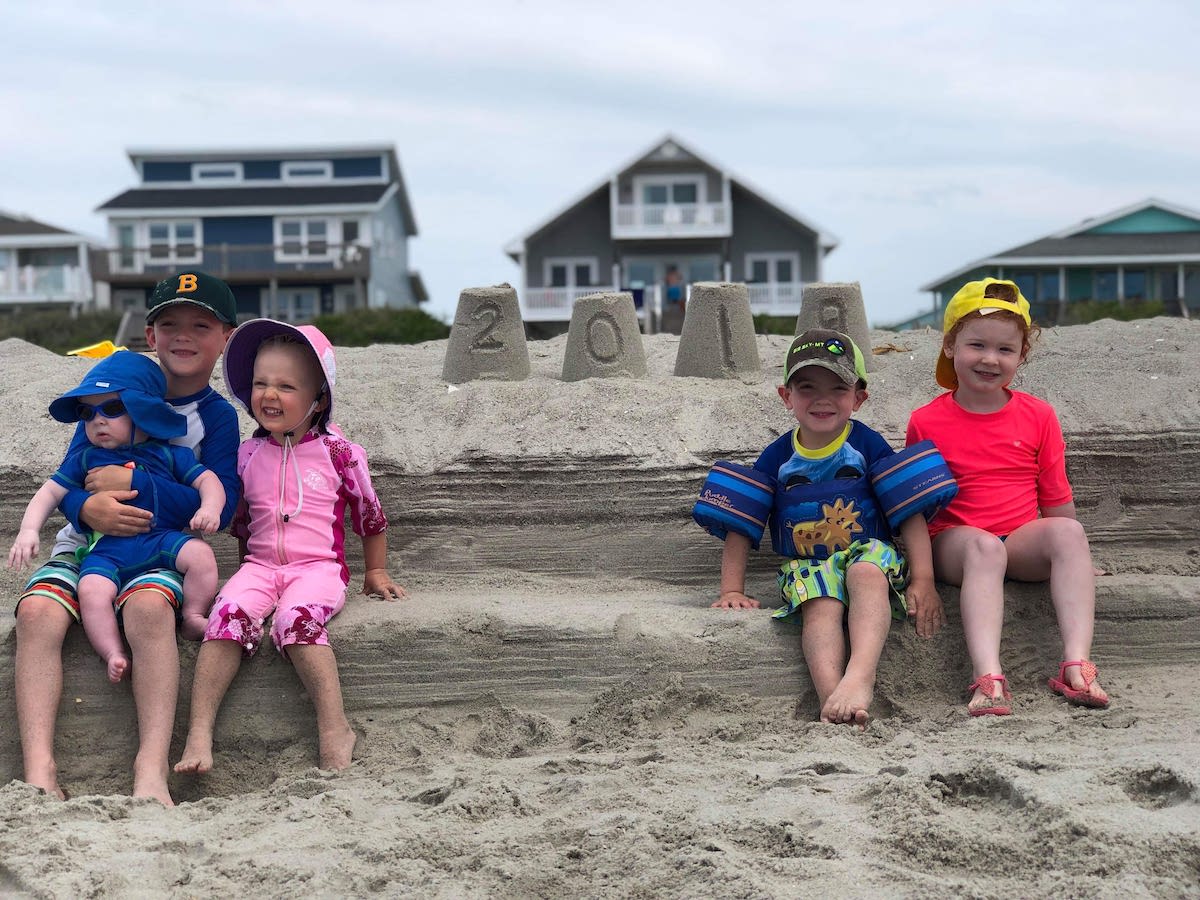 Is your family preparing to enjoy your annual Holden Beach vacation soon? Kids of all ages will want to enjoy fun games and toys while enjoying the sunshine, saltwater, and sand!
Check out this list of our favorite beach toys, including some bonus Hobbs Tips.
Sand Toys and Supplies
Everyone loves playing in the soft white sand found on Holden Beach. Building a sandcastle or animal, writing words or names in the sand, or creating art out of seashells are all fun family projects. Toys you'll need include a small bucket, spray bottle, shovels, and sand molds.
Beachcombing is also something enjoyed by everyone. Whether hunting for the elusive shark's tooth, the prettiest scallop shell, or the most colorful sea glass, your sand bucket can also double as your beach treasure bucket.
Hobbs Tip: If you dig any holes during your adventure, make sure to fill them back in so no one accidentally steps in them, and before you take any seashells off the beach, please ensure there aren't any live creatures still inside.

Kites to Fly on the Beach
While enjoying an afternoon on the beach, many visitors have fun flying kites. The beach often has plenty of wind to help you get your colorful kites into the air, and it can also double as a marker for your family's beach spot that can be easily spotted from the water or your vacation rental.
Hobbs Tip: Be courteous of other beachgoers, and remember to only walk on the beach paths to prevent damage to the dune structure or grass (and to avoid fines!).
Fun Beach Games
Sitting in a beach chair while you read a book or fish sounds like a relaxing time, but you may want to balance the day with some exercise in the form of a fun beach game or two. There are a variety of catch games you can find at the local Holden Beach souvenir shops with paddles or gloves of some sort, or you can get back to the basics with the classic football or frisbee!
Bocce ball, ladder toss, and portable corn hole have created some great competitions on Holden Beach through the years, and tidal ball is a newer game that will help keep you entertained all day. Bucket ball, wave runner balls that skim the water, and even an oversized checkers game in the sand make the hours pass so quickly! Waterproof cards and Uno Splash are great for quieter time on the shore or under the umbrella.
Some families enjoy beach volleyball, hackeysack, and a pick-up game of soccer.
Hobbs Tip: Per the Town of Holden Beach, all beach equipment must be removed daily between 6:00 p.m. and 7:00 a.m. This includes shade tents, umbrellas, chairs, and, yep – volleyball nets.
Water Toys
The temperature can really heat up in the summer months at Holden Beach! The ocean water is often a refreshing treat, not to mention that saltwater breeze. But water toys can also be an super fun way to help cool everyone off in the middle of a fun afternoon.
Squishy water balls to play catch, boogie boards to ride in the water, water blasters, buckets for water-tossing competitions, and other water toys are just a few of the endless list of popular beach toys. Parents of babies and young toddlers often bring small baby pools to set up near the shoreline or under the umbrella as a convenient way to entertain busy little ones when pouring buckets of ocean water in it. Mom and dad may want a battery-operated fan that sprays water, and a cooler of ice water is a recommended beach staple.
Hobbs Tip: Friendly reminder that balloons are a danger to sea life, especially our beloved sea turtles. They mistake the bright colors for food, which is extremely dangerous to their health.

Pool Inflatables and Toys
If you rent a vacation rental with a pool, you will want inflatable rafts or floats for playing and relaxing. Diving rings, water balls, a portable water basketball game, and the inexpensive Styrofoam pool noodles are a few favorites among vacationers.
Hobbs Tip: The beach can get windy, so make sure you tie down or put away your floats each night. If you are using the same toys on the beach, make sure to wash off any sand using the outdoor shower or hose before using them in the pool. Also, pool inflatables are not lifesaving devices and generally aren't recommended for use in the ocean, as the tide can carry it sometimes faster than you realize.
Where to Buy Your Favorite Beach Toys
You will find a selection of your favorite beach toys at these local Holden Beach souvenir and gift shops. If you don't find what you are looking for here on the beach, you can also venture to the Walmart in nearby Shallotte.
Lighthouse Gifts – 3434 Holden Beach Road SW, Supply
Wings Beachwear – 3210 Holden Beach Road SW, Supply
Beach Mart – 3368 Holden Beach Road SW, Supply
Reef Resort Wear – 3468 Holden Beach Road SW, Supply
Islander Surf and Resort Wear – 3271 Holden Beach Road SW, Supply
Holden Beach General Store – 473 Ocean Blvd W, Holden Beach
Walmart – 4540 Main St B 3079, Shallotte
Hobbs Tip: You may want to check into your vacation rental and explore the under-house storage area before buying any beach toys. Guests often leave pool floats and beach toys behind for the next guest or the homeowners may provide certain items, including beach chairs, games, and toys.
See You At The Beach!
Are you ready to relax with your toes in the sand while your kids enjoy playing with their favorite beach toys – or, better, yet, to join your children in making fun vacation memories? Browse our Holden Beach vacation rentals to find the perfect getaway for you and your family.
We are always just a phone call away at (800) 655-3367. If we can help you find the perfect vacation rental for your needs, please reach out to one of our vacation specialists 
We hope to see you soon – at the beach!
**
Darcy Geho is a contributing author to this Hobbs Realty blog. She spent 11 years working in the vacation rental industry while she lived on and traveled the North Carolina coast. Like most of our visitors, when Darcy isn't on Holden Beach, she looks forward to her next visit.