21 Feb 2020
Have you already booked your 2020 Holden Beach vacation with Hobbs Realty? Or, are you in the planning phase and still choosing the perfect vacation rental for just the right dates? Regardless of when your next visit will be, we thought we'd offer some travel tips and trivia for you. We know the hardest parts of a vacation are planning it and getting here, so, hopefully, this will help ease your mind as you dream about putting your toes in the sand!
Travel Tips
There are a variety of ways to reach Holden Beach. Most of our guests drive here, though some do fly. The closest airports to Holden Beach are one hour (regional) and three hours (international) away, so even if you fly, you can still experience a partial road-trip as you make your way fo our island paradise on the southeastern coastline of North Carolina. Of course, there's also a private airport and a county jetport for non-commercial flights.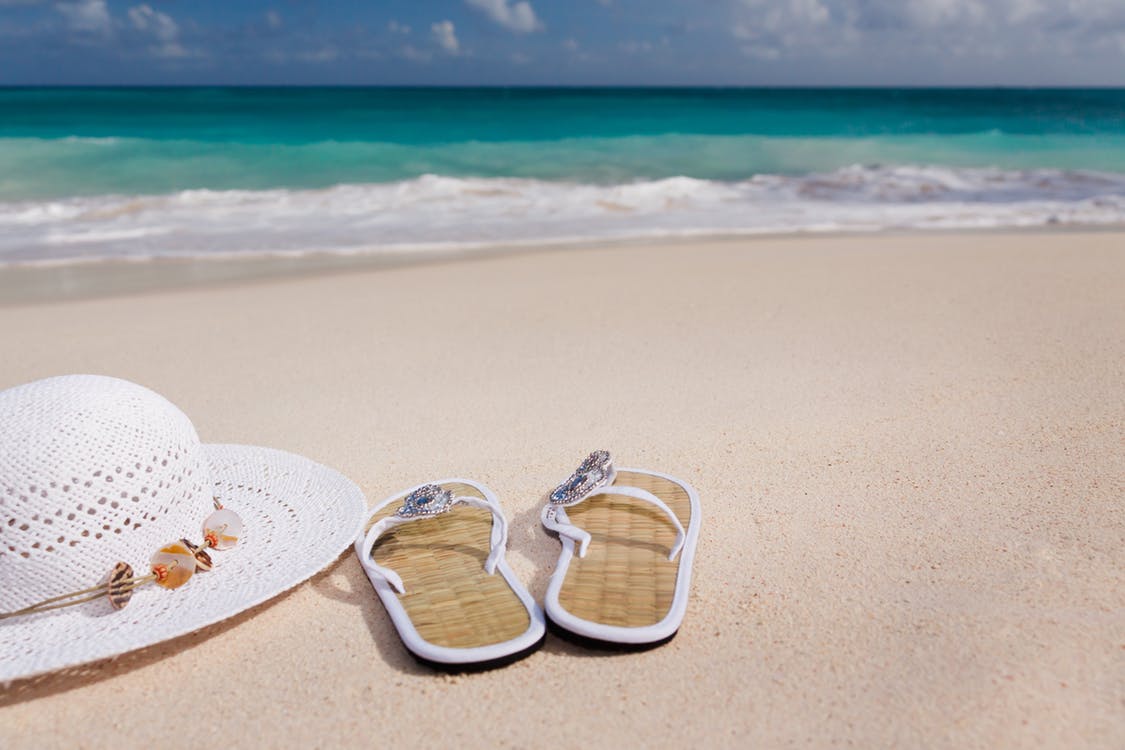 Here are a few tips about what to bring as you're preparing for your trip. Just a quick reminder: All Hobbs Realty vacation rentals include linens, but most do not include towels. If you don't have room in your car or suitcase, or you forget to pack towels or other essentials like sunscreen or bathing suits, there are plenty of options for shopping located near Holden Beach. So, no worries!
Regardless of how you travel here, the check-in time for Hobbs Realty guests is 4:00 PM. Here are the full details about our rental information, but it's a great idea to bring along a cooler in the vehicle. You can use it to pack a variety of healthy snacks and drinks for your journey. Also, in case you arrive to the island before check-in time, you can shop for groceries while waiting and use the cooler to store the perishables.
Some healthy snack ideas you can pack for the road trip include chicken salad on wheat bread, celery and carrot sticks with ranch yogurt sauce, apple and/or orange slices, granola bars, and crackers with peanut butter. Having healthy snacks in the car will not only prevent unnecessary stops, but also the urge to buy expensive junk food at the gas stations you'll pass along the way.
It's also important to stay hydrated on your road trip to Holden Beach. Bring plenty of water for everyone in the car, and try to coordinate your bathroom stops with everyone in your group (adults, kids, and pets!). And don't forget to stretch during those pitstops!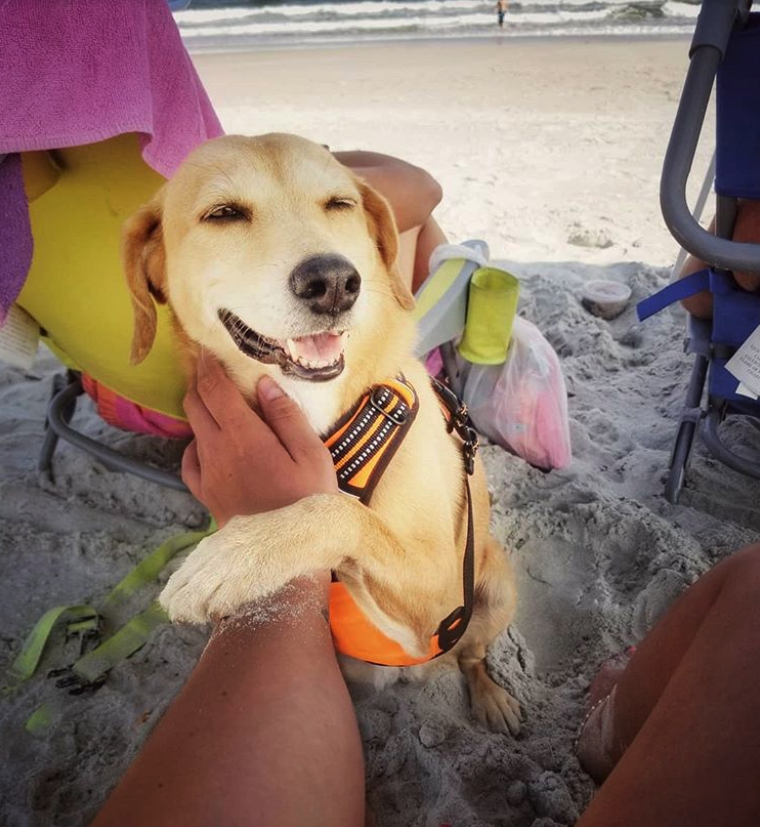 Traveling with Kids and/or Dogs
Of course all of our vacation rentals are kid-friendly, but did you know that Hobbs Realty offers some dog-friendly vacation rentals, too? If you are planning to bring your dog to the beach, here are some travel tips just for dogs that may come in handy.
If you are traveling with kids, you should check out our fun article filled with road trip entertainment ideas. There are some games the whole family can play, and we even created some printable game sheets for you!
The Convenience of Welcome Centers
If you're driving to our area, you'll enjoy stopping at one of the nine welcome centers located throughout North Carolina. These welcome centers are situated along the major interstates just inside the state line, feature restroom facilities, include travel counselors, and offer a variety of North Carolina publications. Next, we are going to tell you about some fun things you can check out on your way to Holden Beach, but the experts at the welcome center will have even more information to share with you!
In addition to the welcome centers, North Carolina also has a number of rest areas sprinkled throughout the various travel routes you may use to reach Holden Beach. The welcome centers and rest areas are great places to stop for a picnic, use the facilities, and to walk the dog or stretch your legs.
Some Fun Pit Stops
North Carolina Pit Stops — We're proud to say that North Carolina is home to some pretty cool stuff! No matter which direction you travel from, you're likely to drive by at least one Smithfield's BBQ, Bojangles, Hardee's, and/or Krispy Kreme. These four franchises all originated in North Carolina, and, while the latter three chains have expanded to other areas, you'll only find Smithfield's right here in our state.
If you find yourself needing a snack or drink that you forgot to pack in that cooler, you might snag a Cheerwine soda and some Lance crackers – they are also both made in North Carolina. You can certainly find the Lance brand throughout the United States, but we think they somehow taste better here. And, depending on where you call home, Cheerwine may be a special treat for you!
Here are a few more North Carolina treats that you may want to allow extra time for during your road-trip to Holden Beach:
•  If you are a NASCAR fan, you might enjoy a pit stop just south of Greensboro in a small town called Level Cross. This is the hometown of race car legend Richard Petty, as well as the Richard Petty Museum. Fun Fact: Richard Petty owned a Holden Beach vacation home when his kids were growing up.
•  A bit northwest of Winston-Salem, you'll find Mt. Airy, the hometown of Andy Griffith. It was called "Mayberry" on the Andy Griffith Show, and you can stop in for a sweet treat at the Mayberry Soda Fountain during your travels.
•  Another fun stop for racing fans might be the NASCAR Hall of Fame in Charlotte. The Charlotte Motor Speedway is also a popular attraction, though stopping to watch a NASCAR race may be more of an "overnight stop" than a quick pit stop.
•  People say you should visit The Biltmore House at least once, and we agree! The Biltmore Estate is located in Asheville, nestled amid the Blue Ridge Mountains. Built more than a century ago in 1895, the Biltmore is the largest privately-owned estate home in the United States.
•  You have likely seen Mt. Olive pickles in your local grocery store. If you love them as much as we do, you might enjoy a stop off I-40 between Raleigh and Wilmington to buy some pickled goodies directly from the Mt. Olive gift shop. Pick up a few jars to go with the burgers you'll throw on the grill at your Holden Beach vacation home!
•  The Duplin Winery is North Carolina's oldest and largest winery. Established in 1975, they produce 450,000 cases of wine per year and are perhaps most well-known for their muscadine wines. The winery is located in Rose Hill, not far off I-40 (also between Raleigh and Wilmington.) And, don't forget Silver Coast Winery located in the southwestern part of Brunswick County.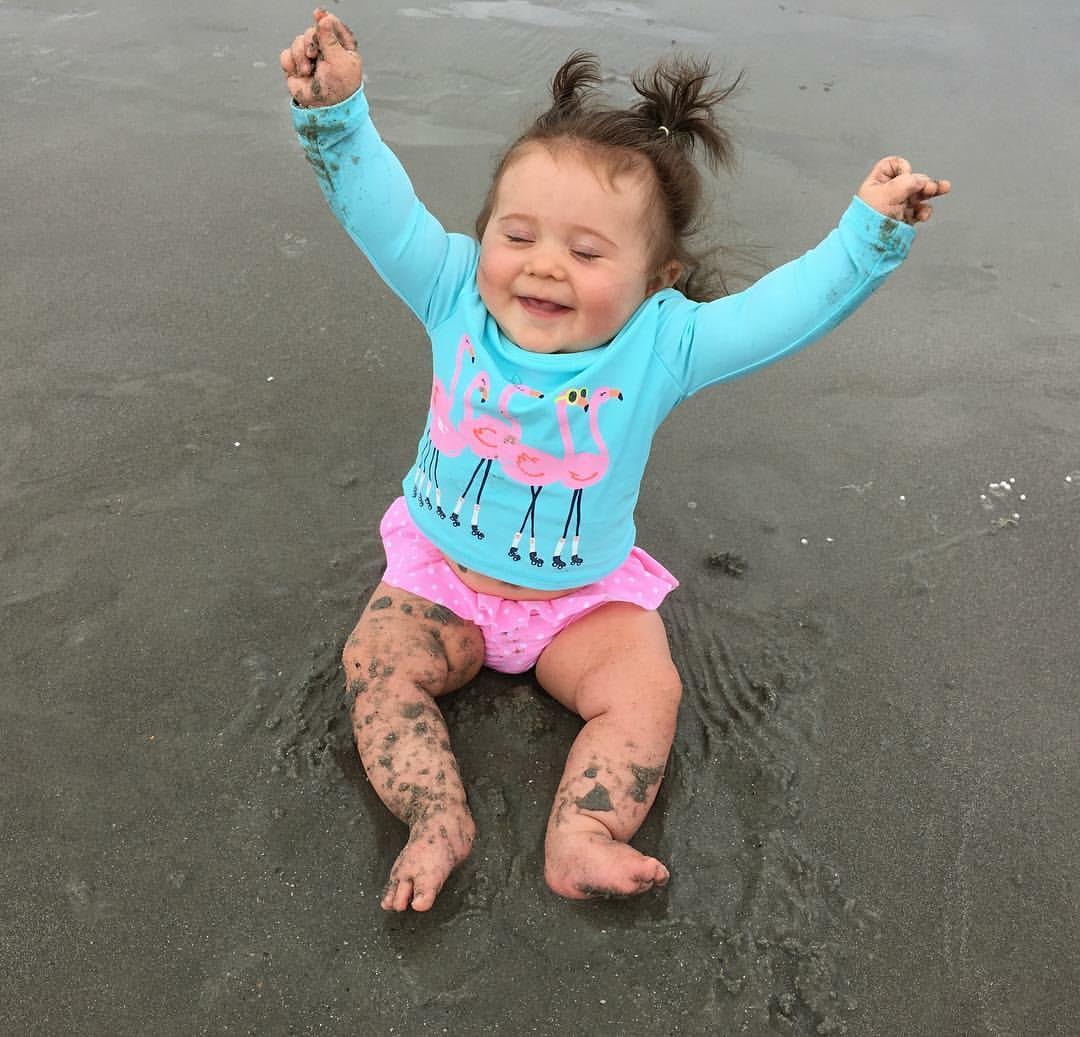 South Carolina Pit Stops — If you're traveling to Holden Beach from South Carolina, a quick visit at South of the Border can be a fun classic stop for the whole family. Offering a variety of shopping, dining, and attractions, it's located in Hamer, South Carolina off I-95. South of the Border claims to be one of America's favorite roadside attractions, and you'll find it by looking for Pedro, a 100-foot tall statue donning a large sombrero.
Blenheim Ginger Ale is also made in South Carolina. It actually originated within the grounds of South of the Border, but you can likely find some Blenheim at a local gas station or grocery store throughout the Carolinas.
Virginia Pit Stops — If you're driving through Virginia on your way to Holden Beach, one must-have item is some Virginia ham. We told you to bring a cooler, right?! Stopping at a local store for some Virginia peanuts is also recommended. Just look for the directional signs for peanut locations. As far as sights go, a bit north of Roanoke off I-81, you'll discover the Natural Bridge State Park. It's a beautiful and natural stone arch made of limestone.
Georgia Pit Stops — If you are coming to Holden Beach through Georgia, you already know to stop for pecans and peaches, depending on the season. Georgia is also the original home to the Coca-Cola Company, headquartered in Atlanta, and Stone Mountain, which is a beautiful stopover for a laser show in the summer or snow tubing in the winter.
Enjoy the Journey! These suggestions are by no means comprehensive, but we hope they'll inspire your family's road-trip planning and get the ideas flowing. Taking a few pit stops along the way may make your journey more fun than counting mile markers and asking each other, "How long until we get there?" You'll make wonderful family memories at Holden Beach, but why not get started en route?
NC Trivia
Just for fun, explore some NC trivia with this quick quiz. The answers are provided down below to check your answers. No peeking!
1. In 1903, the first successful flight powered by humans took place in Kill Devil Hills, North Carolina. What were their names?
2. In 1999, a large North Carolina lighthouse was moved to protect it from beach erosion. Which lighthouse was it?
3. Hampstead, North Carolina is home to a native carnivorous plant. What plant is it?
4. In 1587, the first English child was born in America in Roanoke. What was her name?
5. In 1914, the first homerun of a famous baseball player happened in Fayetteville. What was his name?
Book Your Next Holden Beach Vacation Today!
We hope you enjoyed our North Carolina travel tips and trivia. Call us anytime at (800) 655-3367 to receive helpful tips from our vacation rental experts to plan your next Holden Beach vacation. We look forward to hearing from you soon!
Darcy Geho is a contributing author to this Hobbs Realty blog. She spent 11 years working in the vacation rental industry while she lived on and traveled the North Carolina coast. Like most of our visitors, when Darcy isn't on Holden Beach, she looks forward to her next visit. In her spare time, Darcy enjoys sharing her adventures on her blog.

Trivia Answers
1. The Wright Brothers (Orville and Wilbur)
2. The Cape Hatteras Lighthouse (Buxton, North Carolina)
3. Venus Flytrap
4. Virginia Dare
5. Babe Ruth