23 Jul 2019
It doesn't get much better than spending a week on beautiful Holden Beach, often a much-needed vacation folks look forward to the entire year and remember fondly for years to come! As much as we all love those sunny, hot days in the surf, it's nice to escape the heat. We've compiled a quick list of some ways you can stay cool while you are here with us in this favorite family vacation spot.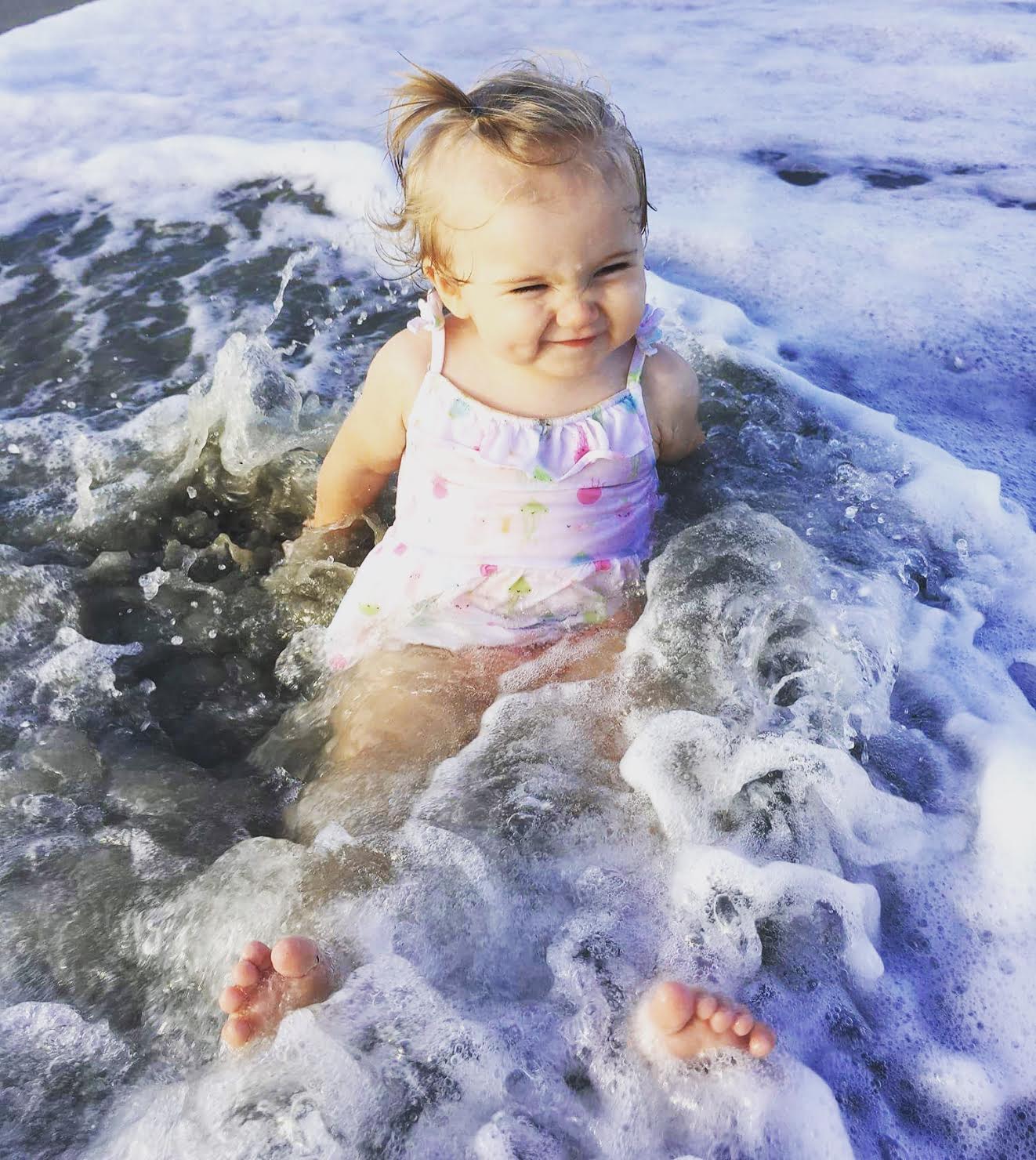 1. Check the Weather Forecast
When your arrival at Hobbs Realty is near, you might want to check the weather forecast so you can plan your week accordingly. Is the heat index going to be higher on certain days than others, or – tut! tut! - does it look like rain one day? Take a peek so you can schedule your fun indoor adventures for those days and spend the other days outside! And don't forget to check out our Holden Beach webcam for a current visual!
2. Hang Out at the Beach
Even on the hottest days, there is always an ocean breeze — as well as the option of a swim in the Atlantic Ocean for a quick cool off! You can rent beach cabanas and/or umbrellas from a couple of our Holden Beach rental vendors. We recommend Beach Fun Rentals or Boomers Rentals. Just remember, Town of Holden Beach regulations require all beach cabanas and equipment to be taken down at the end of each day at the beach.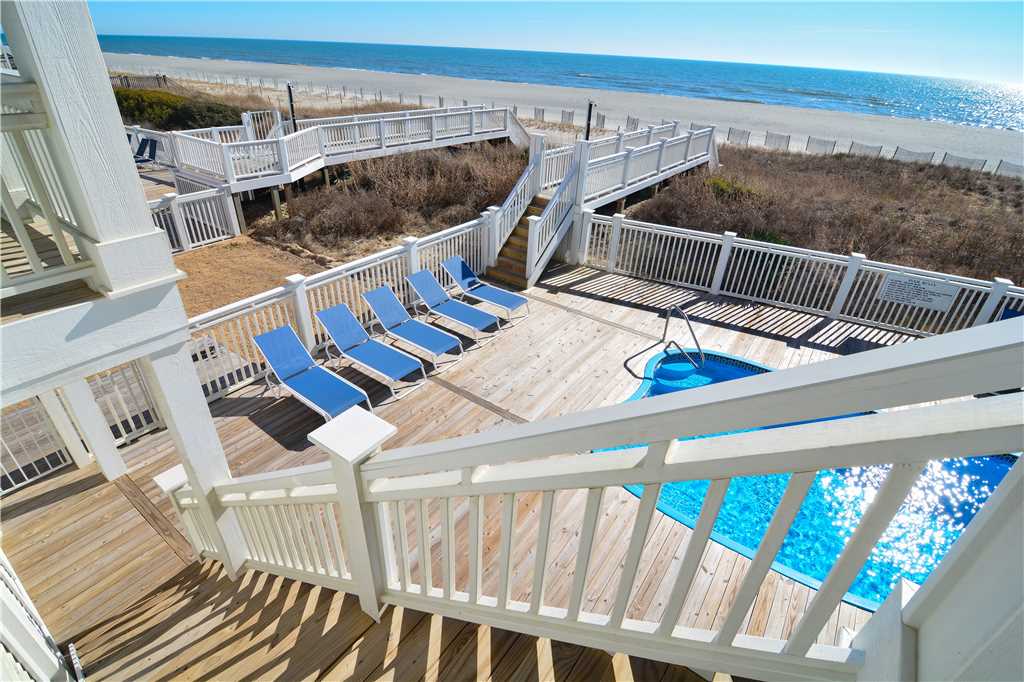 3. Enjoy a Vacation Rental with a Pool
Hobbs Realty offers over 80 vacation rental homes with pools. Private pools are open Easter through October for a cool dip as you hopefully catch that cross-breeze from the ocean and waterway.
4. Enjoy Some Cold Treats
Treat your family to a refreshing visit to one of the local Holden Beach ice cream or slush shops. Local favorites include Sunset Slush and Saltwater Shanty. Be sure to wear your Hobbspitality 2019 bracelet from your Welcome Hobbs Beach Bucket to enjoy a special Hobbs discount! 
5. Have a Family Day at the Waterslide
Everyone loves spending an afternoon at the Magic Mountain Water Slide! In addition to their five waterslides (3 adult and 2 children's slides), there are snacks and ice cream available, plus an indoor arcade and a fun mini-golf course nearby at Treasure Island. Magic Mountain and Treasure Island are located just across the bridge on the Causeway, so when everyone is tired after their afternoon fun, it's just a quick drive back to your Hobbs Realty vacation rental.
Bonus: Show your Hobbspitality 2019 bracelet at Treasure Island and with the purchase of one adult ticket, one child (under 12 years old) can play for free. At Magic Mountain, receive a free kid's ice cream cone with the purchase of a kid's ticket!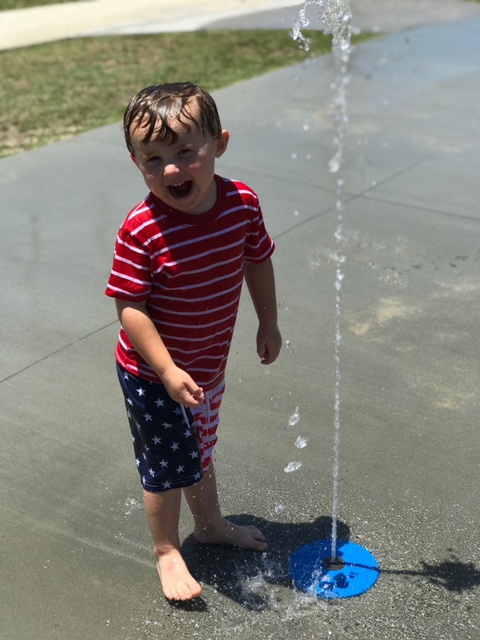 6. Holden Beach Splash Pad
If you don't want to spend a whole afternoon away from your beautiful vacation rental, a quick trip to the Holden Beach Splash Pad will make you a hit with the kids! What a fun way for the kids to cool off — and it's located just down the street on the island along the Intracoastal Waterway on Davis Street. Kids will love the pirate-themed play area, while adults can enjoy relaxing in the shade of the covered gazebo with a breeze off the water.
7. Enjoy Indoor Attractions
A number of indoor, air-conditioned attractions are within just a short drive from Holden Beach. So, for that high heat index, middle-of-the-day heat, or summer afternoon storm, here are some options for you! The Silver Coast Winery in Ocean Isle Beach, the Museum of Coastal Carolina and Ingram Planetarium in Sunset Beach, the Children's Museum of Wilmington, and the North Carolina Aquarium at Fort Fisher might be good places to start for kids of all ages. For a little extra adventure, drive the short distance to Southport and take a 35-minute ferry ride to Kure Beach and enjoy the popular aquarium at Fort Fisher. For more ideas, you can visit our Holden Beach area guide.
8. Go Out for Dinner
One way to stay cool in the summertime is by leaving that oven and stove OFF! Head out and enjoy some of the amazing Holden Beach restaurants during your vacation. Going out for lunch or dinner allows you to sit and relax with a cold beverage while someone else makes a delicious local seafood meal for you. If you'd rather cook at home, there are a number of local Holden Beach seafood markets that can offer you some great options for cooking your dinner on the outdoor grill to keep the house cool. Grilled shrimp, grouper, and red drum make delicious meals!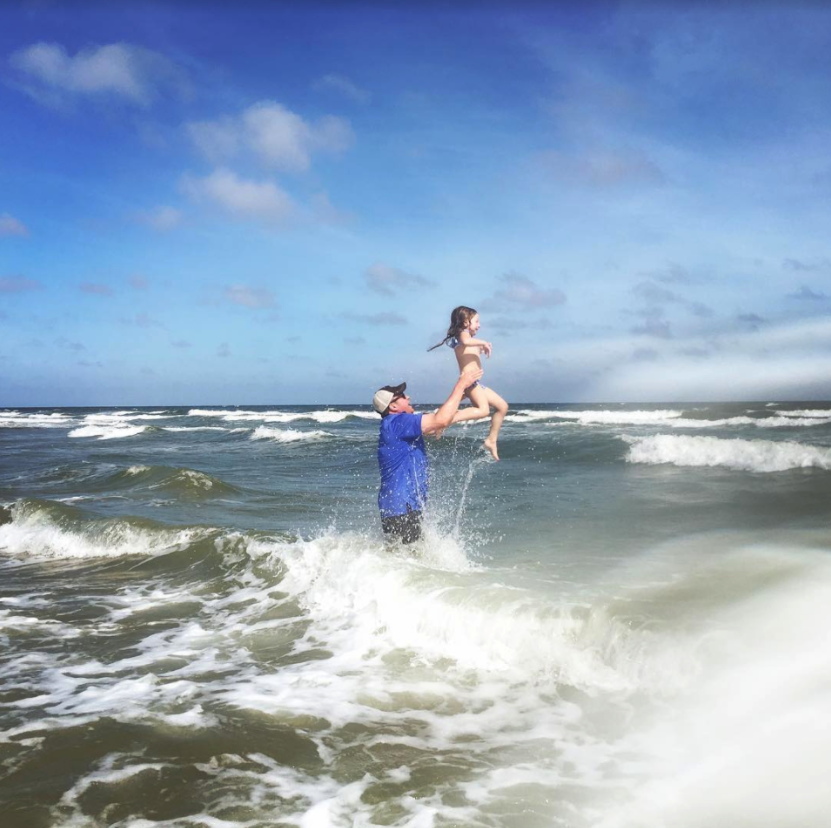 9. Buy Cool Clothes at Local Shops
Of course, you'll pack your bathing suit and favorite summer clothes from home, but there are many fun local beach shops right here, too! Whether you want to buy Holden Beach souvenir t-shirts, a colorful resort wear dress, fun swim trunks, or popular extras like a cool new beach towel or a hermit crab to take home, our convenient beach stores will welcome you with open arms - straight into their air-conditioning!
10. Just Go Outside Anyway
Summertime in North Carolina can mean some pretty hot days, so it's smart to be prepared. But sometimes you just have to put on some cool clothes, good sunscreen, a hat, and sunglasses, and get out there to enjoy island living. Remember to stay hydrated – with H20 – and be sure to wear flip flops or shoes because the decks, sidewalks, and sand can get hot! Check out our post about Hot Fun in the Summertime for some fun summer activities and events in Holden Beach.
Hopefully, our tips will help you stay cool this summer during your Holden Beach vacation. Have fun, be safe, and know that we are glad you are here!
Darcy Geho is a contributing author to this Hobbs Realty blog. She spent 11 years working in the vacation rental industry while she lived on and traveled the North Carolina coast. Like most of our visitors, when Darcy isn't at the beach she looks forward to her next visit. In her spare time, Darcy enjoys sharing her adventures on her blog.