16 Nov 2018
Holden Beach Decked Out for the Holidays
Holidays like Thanksgiving or Christmas are often sacred, memory-making times for families, usually filled with time-honored traditions. Whether you spend Thanksgiving at Grandma's house to enjoy turkey and stuffing with a game of backyard tag football afterwards….. or Christmas Eve in church with family and hanging stockings afterwards while reading the Christmas story at home….. or gathering with your extended family on Christmas afternoon at your brother's, bundled up for sledding and hot cocoa…. such relaxing times with loved ones are priceless.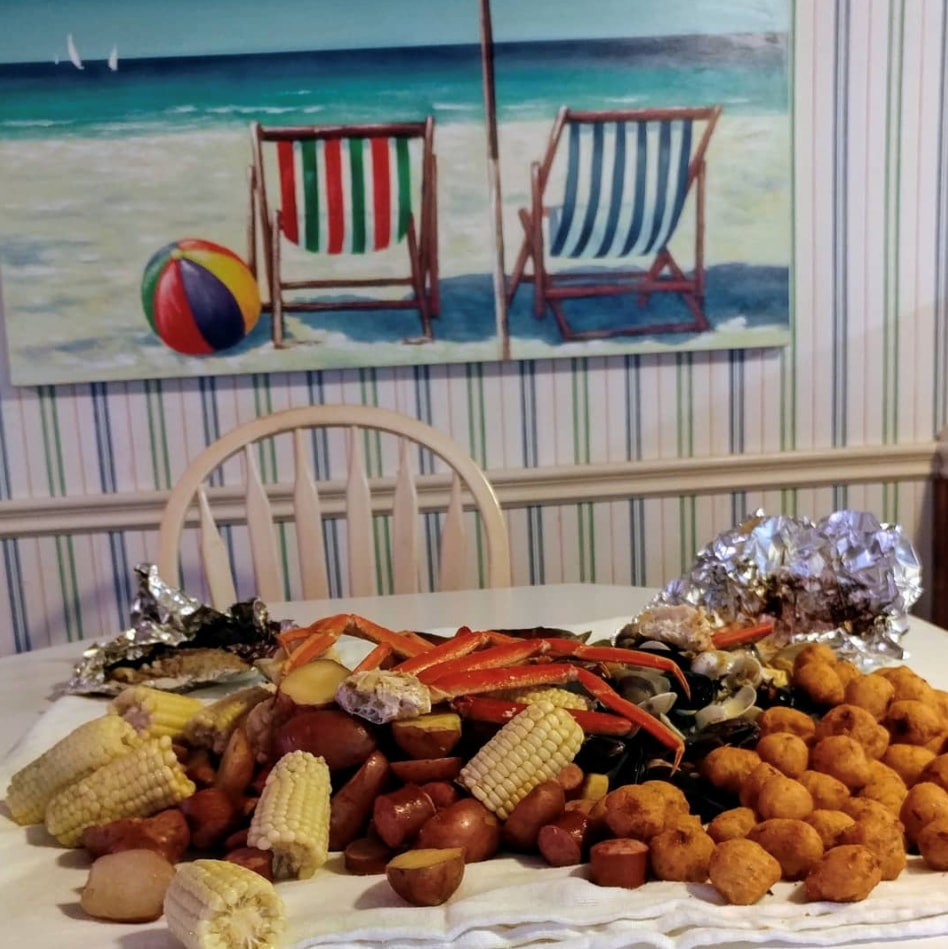 Some folks are discovering Holden Beach as a fabulous place to not only experience during the fun spring, summer, and fall seasons, but for the quieter winter season in which all the focus can be on celebrating the important people and occasions in our lives. We certainly aren't suggesting skipping Christmas like the Kranks almost did in John Grisham's popular holiday book, but what if you made a new tradition at Holden Beach in a Hobbs vacation rental?
Why Holden Beach in the Fall and Winter?
The average daytime temperature in Holden Beach in November is around 68 degrees and only 59 degrees in December - perfect for roasting some oysters on the grill at your beach cottage or for relocating that traditional game of football to our beautiful beach. Kids and adults alike will love competing in a seashell or beach treasure hunt……who can find the most colored scallop shells, sharks' teeth, or sea glass?
Our vacation rentals are less expensive in the off season, with some great deals featured on our spontaneous specials page. We can help you find a home large enough to accommodate the entire family – or next door to each other - to split the cost.
Fishing in Holden Beach is always a great time in the fall and early winter, too. Whether you want to embark on a fishing charter trip, try your luck at the Holden Beach Pier, or just sit back in a chair in the sand while you fish on the shore, we have a variety of local fishing resources to help you tell your tall fish tale!
Community Gatherings
Community gatherings are often a special part of family holiday traditions, so we're happy to share a few local options to get you started on your planning:
On Thanksgiving Day (November 22) at 9:00 AM, you can join Shallotte Presbyterian Church at the Driftwood Access on the West End of Ocean Isle Beach for their beach service. For more information call (910) 754-6929.
Sharon United Methodist Church, located at 2030 Holden Beach Road on the mainland side of Holden Beach, loves welcoming visitors, with a "come as you are" approach to worship. A full slate of services and fellowship events is on tap, including a Thanksgiving meal on Thanksgiving Day in the Fellowship Hall, weekly Sunday worship at 8:45 AM and 11:00 AM, the annual Love Feast at 7:00 PM on December 2, and the very popular Christmas Eve candlelight service at 9:00 PM. Call (910) 842-2929 for more information on the complete list of events.
On December 9 at 7:00 PM, the Holden Beach Chapel by the Sea will host its annual Moravian Love Feast in the chapel. As with the Sharon UMC Love Feast, this service is a continuation and revitalization of an ancient 18th-century tradition first brought to the United States between 1735-1740, with the first North Carolina event held near Winston-Salem in 1753. Worshipers are given beeswax candles to hold and light during this Christmas service, where traditional Moravian buns baked in Old Salem are served with coffee. For more information about other services at the Holden Beach Chapel during your holiday stay, call the Chapel at (910) 842-5700.
Normally, the Beach Assembly of God at 6730 Ocean Highway (17) West in Ocean Isle Beach, offers an amazing live nativity production called Bethlehem Live. The show is performed in a 15,000-square-foot, fully interactive outdoor nativity, with more than 100 actors. Although the production is not available this year, it is scheduled to return in 2019 – just one more reason to plan ahead! To worship with them, simply call (910) 579-9701 for more specifics.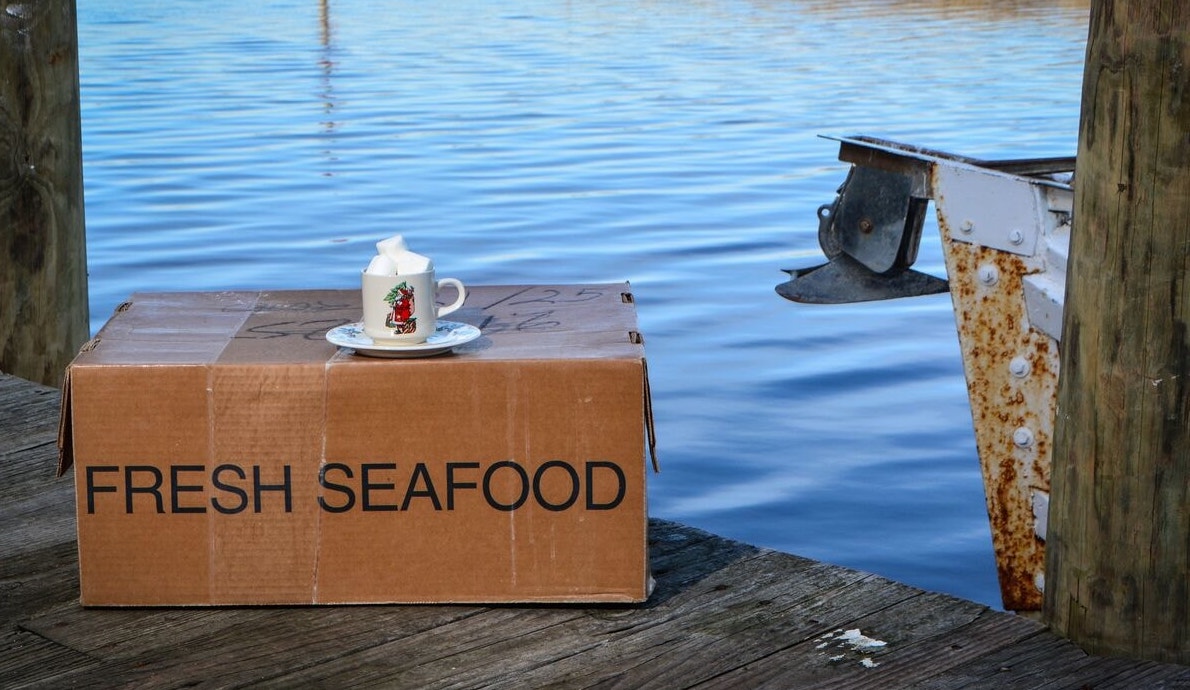 Holiday Meals
When it comes to meal planning, our vacation rentals are well equipped for cooking. Bring your traditional family recipes and ingredients to whip up at the beach or start a new tradition by buying fresh seafood from local markets like Old Ferry Seafood.
How about a surf and turf holiday meal? Start out with shrimp cocktail as an appetizer, and make your scrumptious turkey, but serve it with oyster stuffing. Or the fishermen in your family can catch a couple of flounder in the Intracoastal Waterway for you to stuff with a lump crabmeat mixture before baking them in the oven. Or, you can always give our North Carolina Clam Chowder recipe a try!
If you want to truly start a new tradition geared around relaxing and not cooking, the Food Lion grocery store located just across the bridge may offer meal packages for your holiday planning (call them at 910-842-4911 for availability, details, or to order online for quick and easy pick-up). Or you might want to check out the Purple Onion in Shallotte at (910) 755-6071 or Causeway Gourmet in Ocean Isle Beach at (910) 575-1084. You can always go out for a holiday meal at one of our local Holden Beach restaurants, or perhaps in nearby Shallotte or one of our surrounding Brunswick County beaches.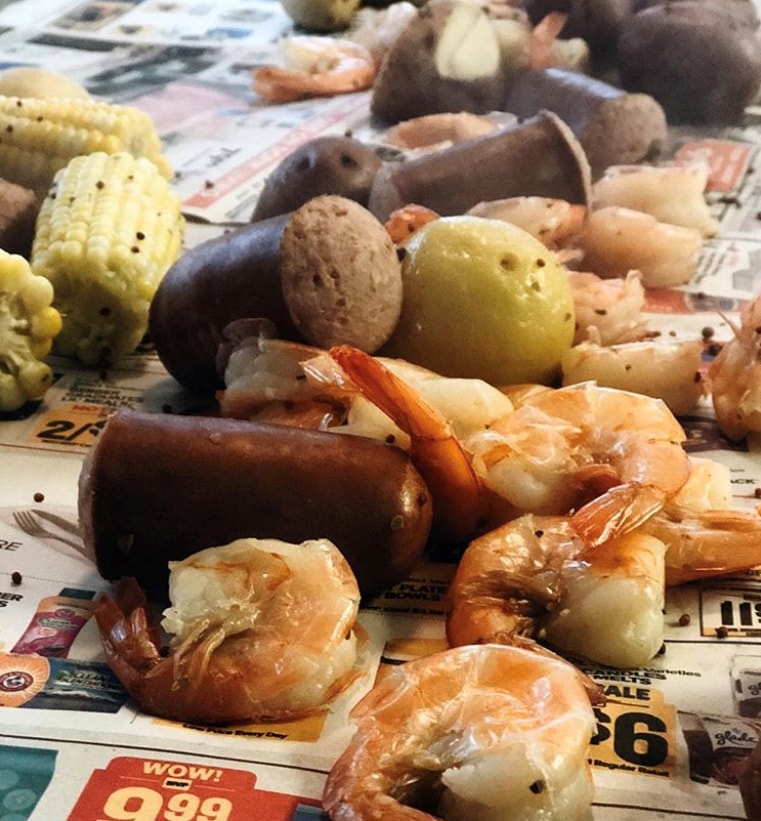 Holiday Events
Locals and visitors alike have fun meandering through local Holden Beach neighborhoods to delight in beautiful Christmas lights and decorations. You may also want to enjoy other local holiday events during your stay with Hobbs Realty, such as:
Between November 19 and December 30, the Cape Fear Festival of Trees at the North Carolina Aquarium at Fort Fisher is a fundraiser for Lower Cape Fear Hospice, and the aquarium makes an amazing backdrop to the beautifully decorated trees. For more information call (910) 772-0500.
On November 22 at 8:00 AM get your strut on in the Holden Beach Turkey Trot at the Holden Beach Town Hall. In the spirit of the holidays, participants are asked to bring canned food items to donate. Call (910) 842-6488 to register.
On November 23, 10:00 AM - 3:00 PM, the Ocean Isle Beach Holiday Market next to the Museum of Coastal Carolina is a festive favorite. Located at 11 E Second Street, more than 60 area artisans will be selling handmade, homemade, or homegrown wares. Photos with Santa will be available. Call (910) 370-1373 for details.
November 24 is the fun-filled Super Saturday at Ocean Isle Beach. Celebrations include a Christmas Parade at 2:00 PM, the annual Tree Lighting Ceremony at 5:00 PM, and the beautiful Boat Flotilla at 6:00 PM.
Between November 24 and December 29, the Holidays Under the Laser Lights show will be featured at Ingram Planetarium 7:00 - 8:00 PM. Call 910-575-0033 for exact dates.
The Tree Lighting at the Holden Beach Pavilion, a popular family-oriented gathering, is Thursday, November 29, 2018, beginning with live entertainment at 5:30 PM and the tree lighting at 6:00 PM. Complete with chorus entertainment, games, and a visit by Santa and Ms. Claus, the event is actually kicked off with a chili cook-off judged at noon at Town Hall, with winners announced at the tree lighting. Call (910) 842-6488 for registration details or more information.
On December 1, 10:00 AM – 12:00 PM, everyone enjoys the Shallotte Christmas Parade. For more information, call (910) 754-4032.
(All specific dates listed in this article are for 2018. Many of the events are recurring, but dates will be slightly different for subsequent years.)
Darcy Geho is a contributing author to this Hobbs blog. Darcy spent 11 years working in the vacation rental industry while she lived on and traveled the North Carolina coast. Like most of our visitors, when she isn't at the beach she looks forward to her next visit. In her spare time, she likes cooking, food preservation, and enjoys sharing her adventures on her blog.