29 Jun 2021
Are you dreamin' of a white Christmas?
Usually about the time the Christmas season rolls round, we're longing for these warm days of sand between the toes… salty, sunny breezes… and the strands of beach music and ocean waves lapping to shore.
The simplest way to remedy that is to stop, click here, and reserve a vacation home today for your family to start a new tradition with us on Holden Beach. It's a beautiful place to be all year long, but there's something kind of special in the quieter winter months when the focus is truly family and gratitude.
When it's not possible to bring your loved ones here, some folks get creative about taking a bit of Holden Beach back home with them. Here are a few ideas to get you started!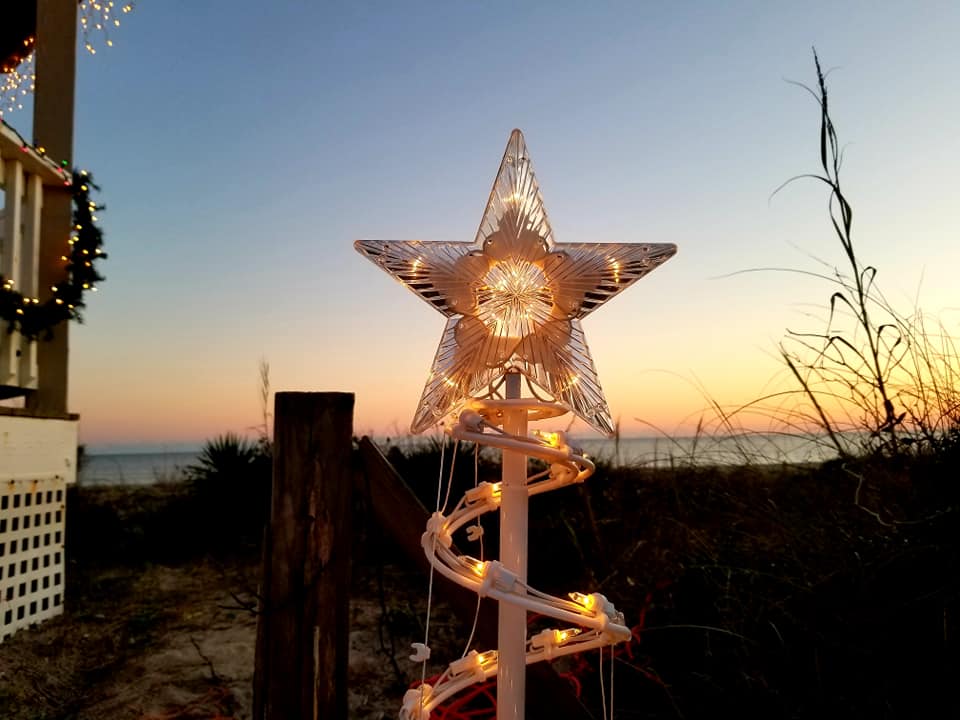 ❄ Use nautical items such as mermaids and shells to decorate a small tree at home.
❄ Go all out with a large sparkly tree complete with snowy limbs and glittery nautical ornaments such as sea horses, mermaids, and shells.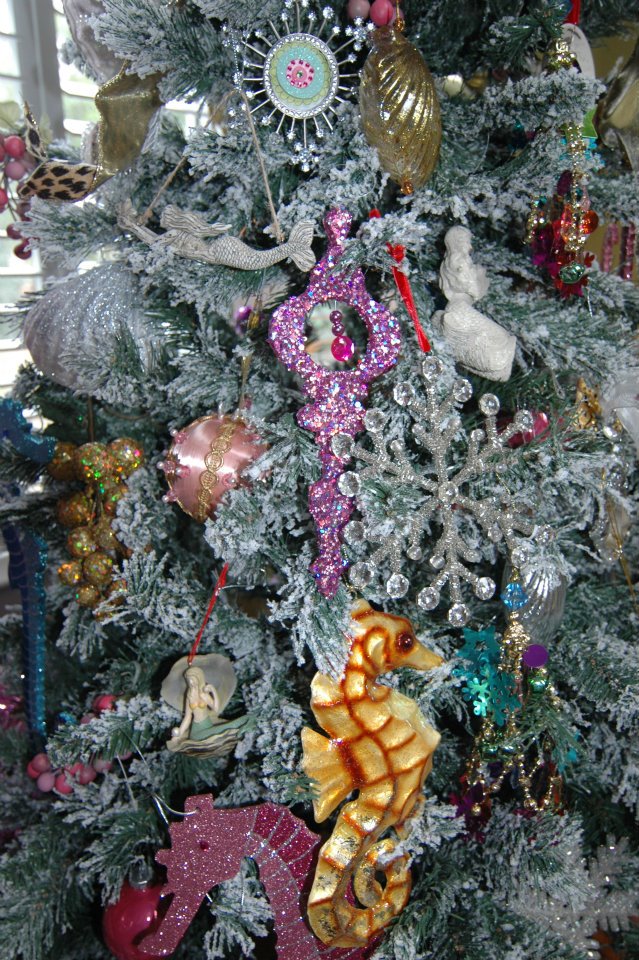 ❄ Fill glass containers with beautiful sea glass found on your shoreline beachcombing strolls and use them as grouped décor or as table centerpieces. 
❄ Hang coastal art on the walls purchased from our local artists for a little Holden Beach daydreaming.
❄ Enlarge and frame color or black and white beach images you took to remember your special moments vacationing at Holden Beach - and place them on the mantel, wall, or shelves.
❄ Fill glass ornaments from your local crafts store with sand and mini shells and tie a double bow with raffia and red, blue, or white ribbon at the top.
❄ Place a crab-pot Christmas tree with miniature white lights on the porch.
❄ Hire a local Holden Beach photographer, such as Time 2 Remember Portrait Artists, to capture your family with Santa on the beach to frame and display during the holidays.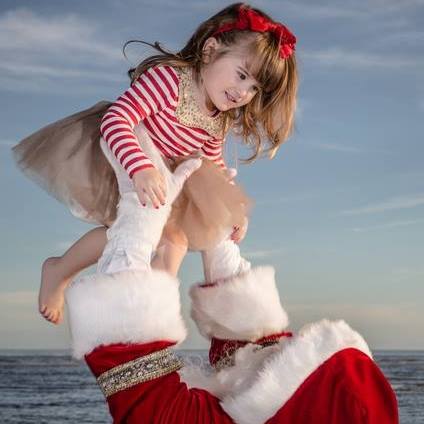 ❄ Gather a basket of big shells and place by the fireplace.
❄ Arrange white or colorful larger shells on the mantel with your favorite greenery, as centerpieces on tables, and on foyer tables to set the tone for a relaxed atmosphere.
❄ Select your favorite coastal scent in homemade soaps and candles to remind you of the crisp, island breezes.
❄ Set the kids' tables with these fun coloring pages.
❄ Decorate the dessert table by letting the kids make this fun Sand Bucket Pudding!
❄ Display one large book – or several of various sizes – about coastal living or Holden Beach on your coffee table with a large conch shell placed on top.
❄ Use large conch shells as bookends on your bookshelves.
❄ Use a small water feature or sound machine to create ocean sounds as the background music for your holiday reading or gatherings.
❄ Place sand in your favorite container and sprinkle the old-fashioned colorful Christmas ornaments on top for a festive splash of color.
❄ Get the kids to help gather medium-sized shells that you've taken home from your vacation and sharpies, and have everyone write a favorite memory from the beach for which you're grateful. Then sprinkle these gratitude shells around your home as pleasant surprises and reminders throughout the season.
❄ Change up your holiday dinner menu and re-create your favorite seafood meal at home! Talk about a beautiful dining room table!
❄ Fill up the bottom of glass containers of various sizes and shapes with small seashells. The place an arrangement of artificial hydrangeas at the top for a beautiful, elegant touch.
❄ And one for good measure: Create a coastal vignette for the kitchen counter using a tiered tray.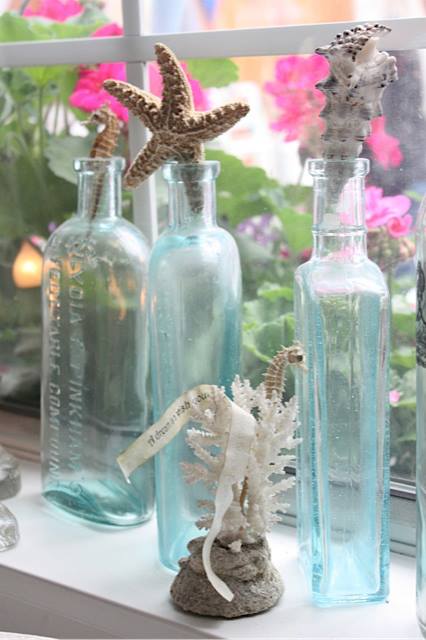 The list is endless. But you get the idea. Be creative. Remember those Holden Beach moments which made you feel alive or grateful or the most at peace. Then try to recreate that with sights, sounds, and scents. Have FUN!
But, if you're dreamin' of a real white (sandy) Christmas, make it happen by contacting our #Hobbspitality Team today at 800.655.3367.
Hope to see ya' soon – at the beach!
A special note of thanks to Leigh Whitfield for some of the images included which include lovely items which can be found at her fun boutique, Saltwater Shanty.