22 Jun 2022
Holden Beach is only eight miles long, so getting around the island can't be very difficult, right?
Right. But it can be a little tricky during certain times of the week or day. The biggest thing to remember is that when you cross that bridge, island time really does kick in. Just take it easy, enjoy the view, and be considerate of your Holden Beach neighbors. Here are a few things to remember to help make your vacation time at Holden Beach as stress-free as possible!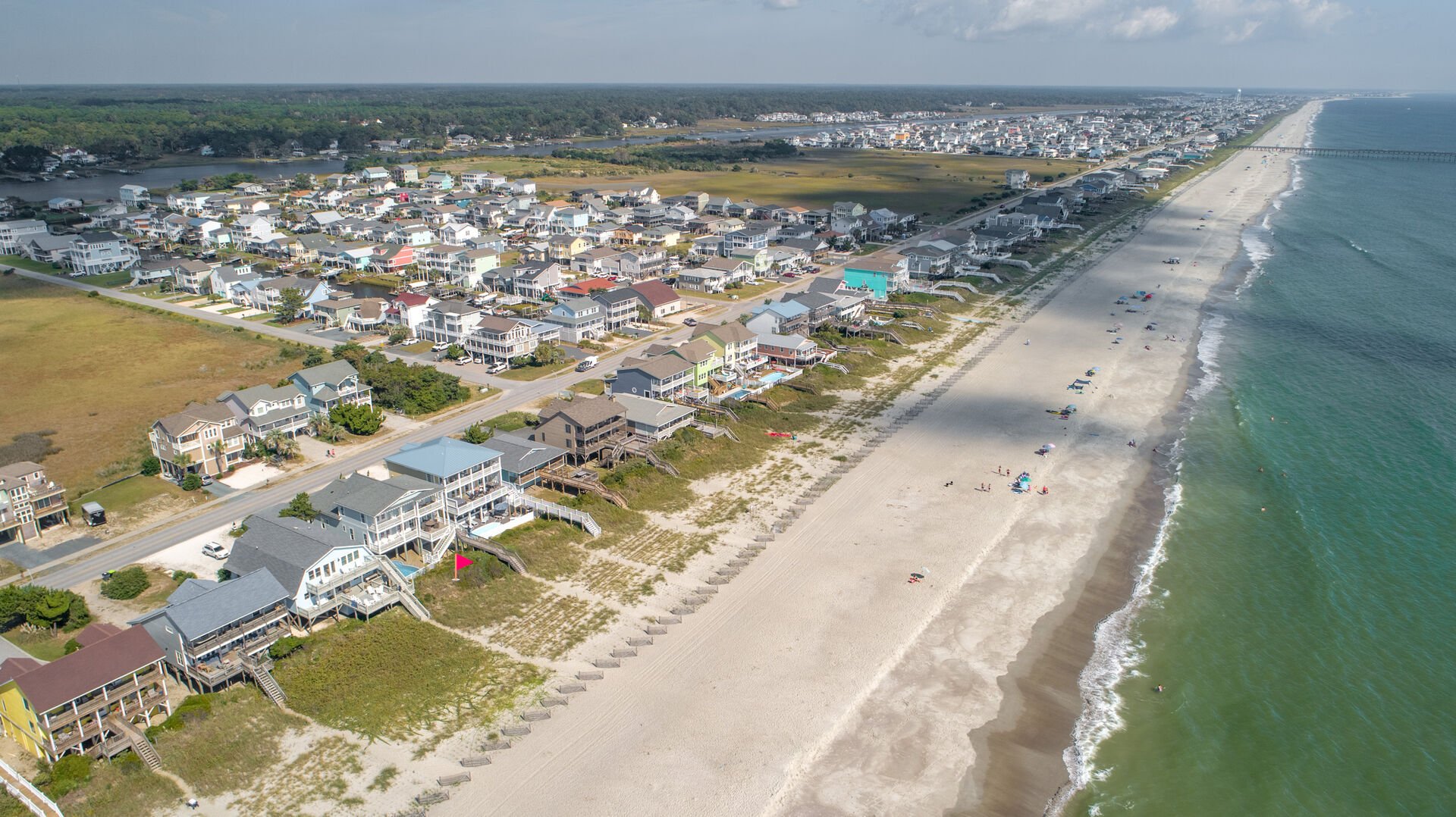 HOBBS TIPS FOR DRIVING
SPEED LIMIT: The speed limit is 35 MPH on the entire length of Ocean Boulevard, east and west, with no seasonal limitations. The following streets are 15 MPH: Delanne Street, Dunescape Drive, Serenity Lane, and Windswept Way. All other streets and streets within the Holden Beach West Subdivision are 25 MPH. And remember, sometimes traffic flow and safety require our pace to be under the speed limit.
USE CAUTION: Always be mindful of people – especially children – crossing Ocean Boulevard. When you see folks standing on the side of the road waiting to cross, Holden Beach etiquette includes stopping to allow pedestrians to safely cross, whether it's at a crosswalk or not.
SHARE THE ROAD: You'll see lots of cyclists, walkers, and runners from east to west. After all, vacations are all about relaxation and enjoying the outdoors. Just be cautious, generous with space, and share the road!
CHECK-IN/CHECK-OUT DAY: It's no surprise that traffic gets a bit backed up on Saturdays during the high summer season. Guests must be checked out by 10:00 AM  (and hopefully are swinging through the Beach Mart parking lot to donate their vacation food as part of an amazing community outreach) and start heading home. Most arriving guests can check in by 4:00 PM and often arrive earlier to get in a few extra hours on the beach while waiting for their text notification with their key code to move into their Hobbs Smart Home. (You can always plan a few stops en route to pick up some essentials at Heritage Market, Ludlum's Produce, or Food Lion.)
MANEUVERING THE BRIDGE: On check-in/out day, it can be tricky to safely turn left at the foot of the bridge onto Ocean Boulevard. If you need to head towards the East End, one option is to take a right onto OBW then take the first right, and then a right onto Brunswick Avenue. That will allow you options to cut through the back streets or to eventually wind your back to Ocean Boulevard East.
WET ROADS: There are areas on the island that can hold standing water during and after a big rain. Please proceed with caution through those areas, especially if the water is too deep for your vehicle to pass through safely. And walkers and cyclists pm the sidewalks would appreciate not getting splashed!
LOW SPEED VEHICLES (LSVs)/GOLF CARTS: LSVs/golf carts must be registered vehicles consistent with the NC General Statutes, which include the operation of inspected and insured LSVs requiring a valid driver license, the use of seatbelts, child restraints, and properly working headlights/taillights. It applies to all streets on the island. Golf carts may not be operated on streets with posted speed limits greater than 35 MPH.  Find more information with the Town of Holden Beach.
VEHICLES ON THE BEACH: Only emergency and official Town of Holden Beach vehicles are allowed to drive on the beach/sand.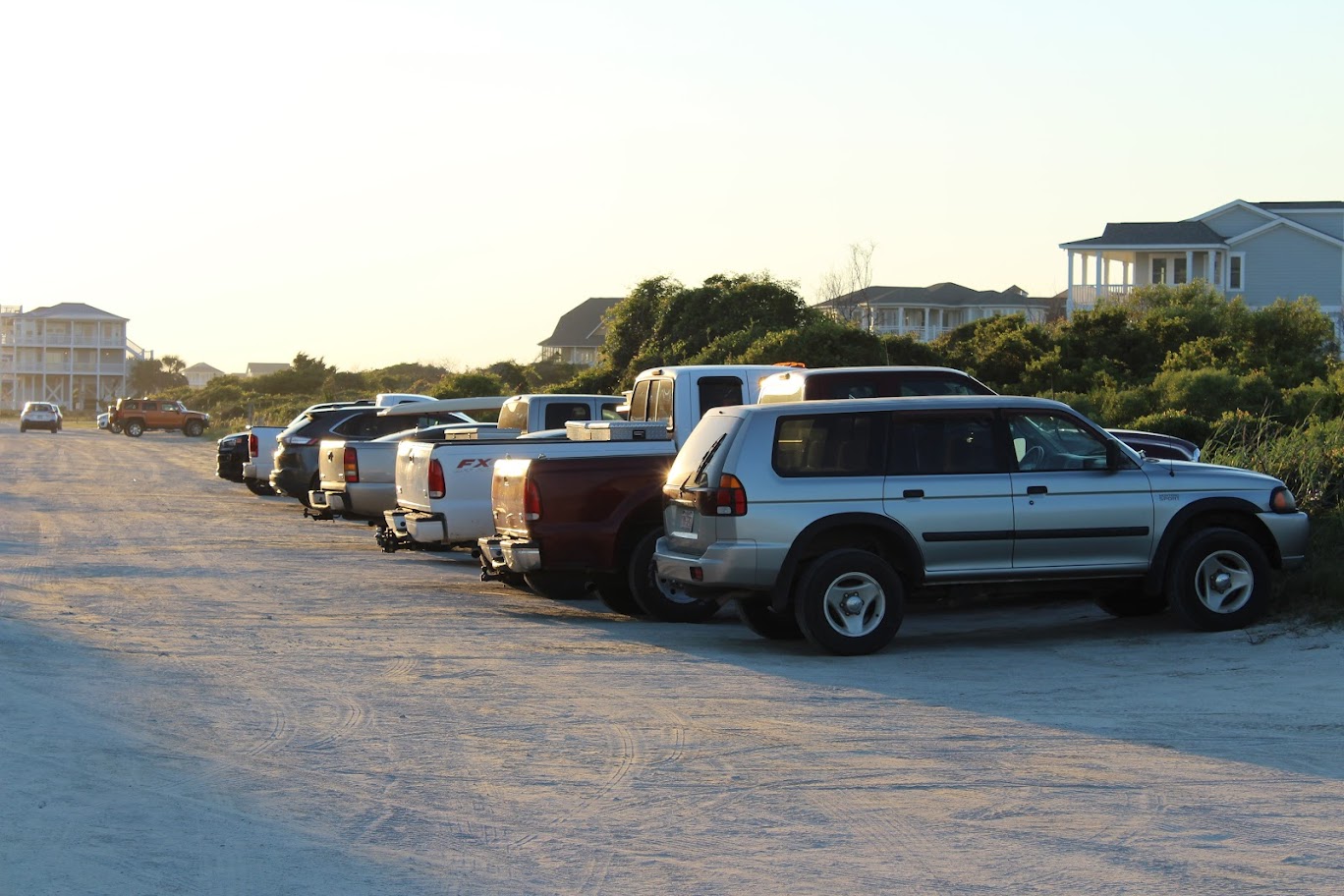 See You Soon
We love that our island is so family-friendly and not overly commercial. It helps create a vibe unique to Holden Beach.
We hope you find these tips helpful and that we'll see you soon..... at the beach!