27 Jul 2021
As you create your list of things you need for your upcoming relaxing days in Holden Beach, make sure you don't forget the music!
You might have your beach playlists ready, or access to your favorite music via your favorite satellite or internet stations, but there is just something special about tuning in to a local radio station during your next Holden Beach vacation. Hopefully, you'll be able to enjoy a few favorites from our local radio stations as you relax on your vacation rental deck or in your beach chair with the sand between your toes.
And you might just need some good tunes in the car while you are checking out of the many Brunswick County sights during your stay.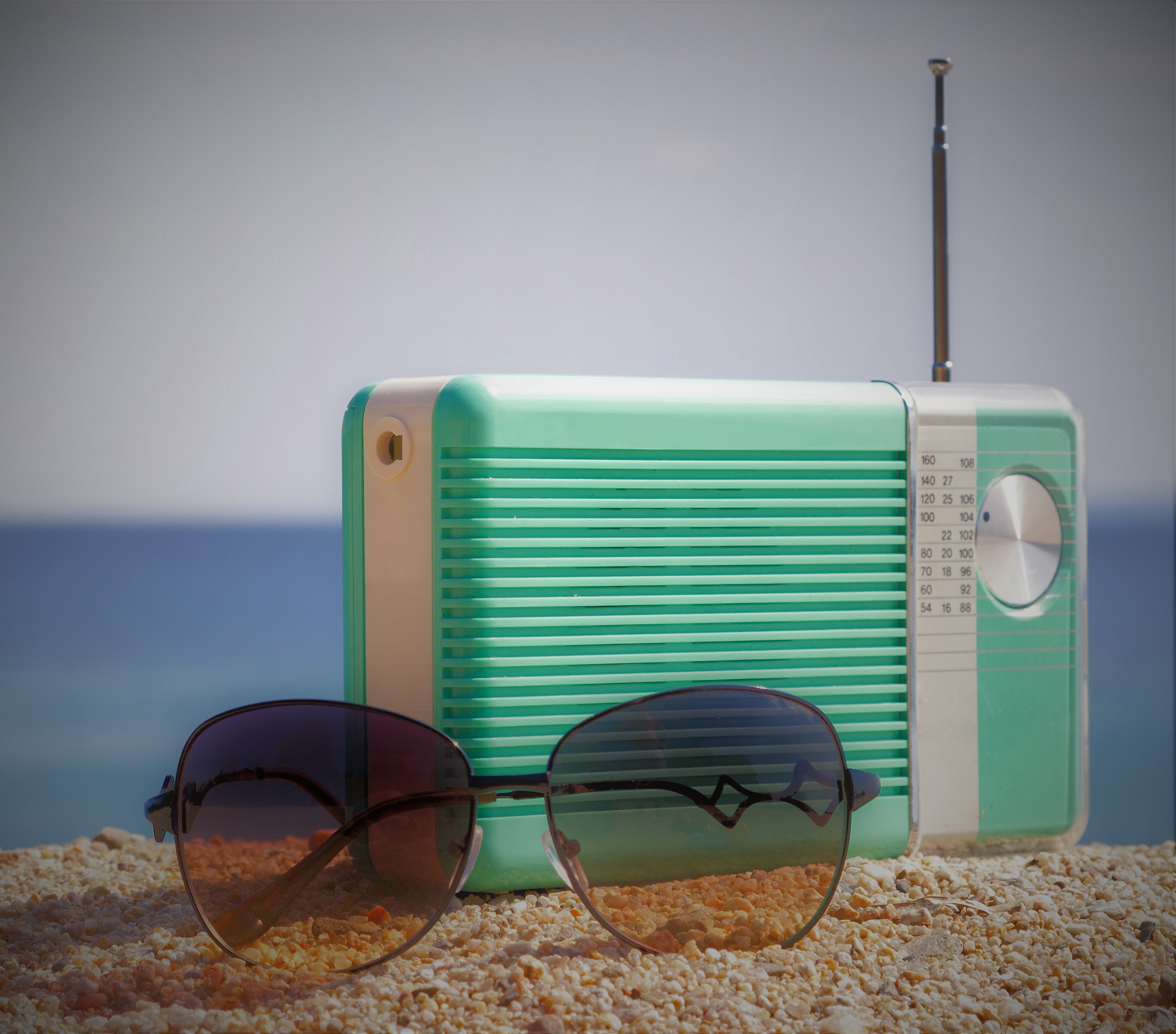 Some of Our Favorite Area Radio Stations
Everyone has different preferences, so we've compiled a quick list of some popular area radio stations for your convenience. No more frustrating, aimless dial-turning or button-pushing needed!
WVCB 1410 AM is a local AM radio station broadcasts from nearby Shallotte that has been broadcasting in our area since 1964. It features a mix of contemporary and gospel music and broadcasts from national and local ministries. Attention, fall and winter guests - WVCB 1410 AM is a proud affiliate of the Carolina Panthers Radio Network, too! Through the years, many local gospel singers have shared their musical talents live on this local old-school favorite. (HOBS TIP: When driving through Shallotte on Main St./Hwy 17 Business) toward Ocean Isle Beach, when you see the large, white cross on the right, the white building next to it is the radio station.)
K-Love 88.9 FM operates as WKVC in North Myrtle Beach and broadcasts contemporary Christian music.
Life 90.5 FM is a Wilmington-based radio station that broadcasts contemporary Christian music.
Eagle 92.9 FM broadcasts from Florence, South Carolina as a popular country music station.
94.5 FM The Hawk is a Wilmington-based station that is also referred to as "The Port City's Classic Rock station."
94.9 FM The Surf broadcasts from Myrtle Beach and is known as the "Carolina's #1 Beach Music station." They play a variety of beach, boogie, and shag music – a must for your vacation entertainment! Check out this blog post to learn more about the history of beach music!
98.3 FM The Penguin is another popular station that broadcasts from Wilmington, and they play an eclectic mix of well-known music mixed with a few up and coming artists. They advertise themselves as a "different kind of bird." Their mix of classic, alternative, acoustic, and more will keep you listening!
Jammin' 99.9 FM is also based out of Wilmington, and they play a variety of the "greatest hits of all time" on their station.
Double Q 101.3 refers to their station as "Cape Fear's Country Leader" and they broadcast out of Wilmington.
102.7 WGNI is a Wilmington radio station that plays a variety of today's hits mixed with yesterday's favorites. This is a great station for all ages!
Sunny 103.7 is another Wilmington station that plays a variety of music for an easy listening afternoon at the beach.
Wave 104.1 is a Myrtle Beach station that broadcasts classic rock favorites. No matter who you are sharing your vacation with, they are sure to hear some favorites on this station.
Carolina Gold 106.3 FM Wilmington / 93.9 FM Myrtle Beach is our area's favorite oldies station.
106.7 FM The Big Talker is a Wilmington radio station enjoyed by those who enjoy talk radio.
107.9 FM The Gator is a popular Myrtle Beach station featuring a mix of new country music.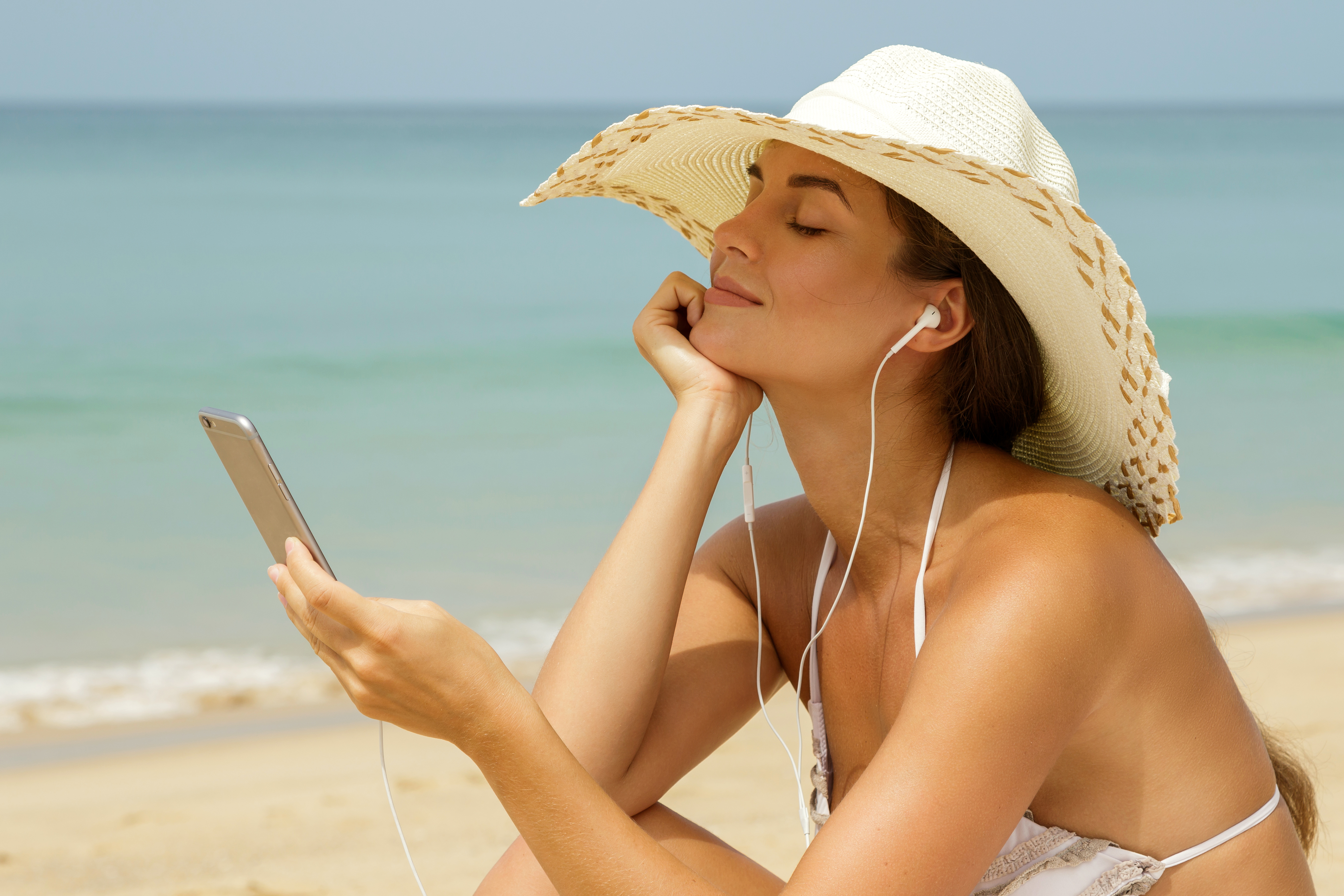 As you can see, once you near Holden Beach in your travels, you will have a wide selection of music from which to choose. No matter what genre is your favorite, we recommend you listen to some beach music – at least for a little while!
As always, if we can help you find your next Hobbs Realty vacation rental, give us a call at (800) 655-3367.
We hope to see soon on the beach!
**
Darcy Geho is a contributing author to this Hobbs Realty blog. She spent 11 years working in the vacation rental industry while she lived on and traveled the North Carolina coast. Like most of our visitors, when Darcy isn't on Holden Beach, she looks forward to her next visit. In her spare time, Darcy enjoys sharing her adventures on her blog (external link to http://www.PreservingMySanity.com).