31 Mar 2021
One of the wonderful things about Holden Beach is that it serves as the backdrop for so many families through the years as they have built meaningful vacation traditions together. While certain landmarks and activities are part of the long-loved fabric of vacation experiences for our guests, it's always fun to check out the new things in the neighborhood this time of year!
We've welcomed several additional neighbors, including shops and businesses new to the Causeway scene, as well as newly renovated vacation rentals and new homes. Here's the scoop on all things new to check out for your next visit. You can always find out more details on our Things to Do page, as well keep up with the progress and updates for these homes — the perfect retreats to make amazing new memories with your family and friends #Hobbspitality style - maybe even taking time to sip on some delicious homemade southern lemonade.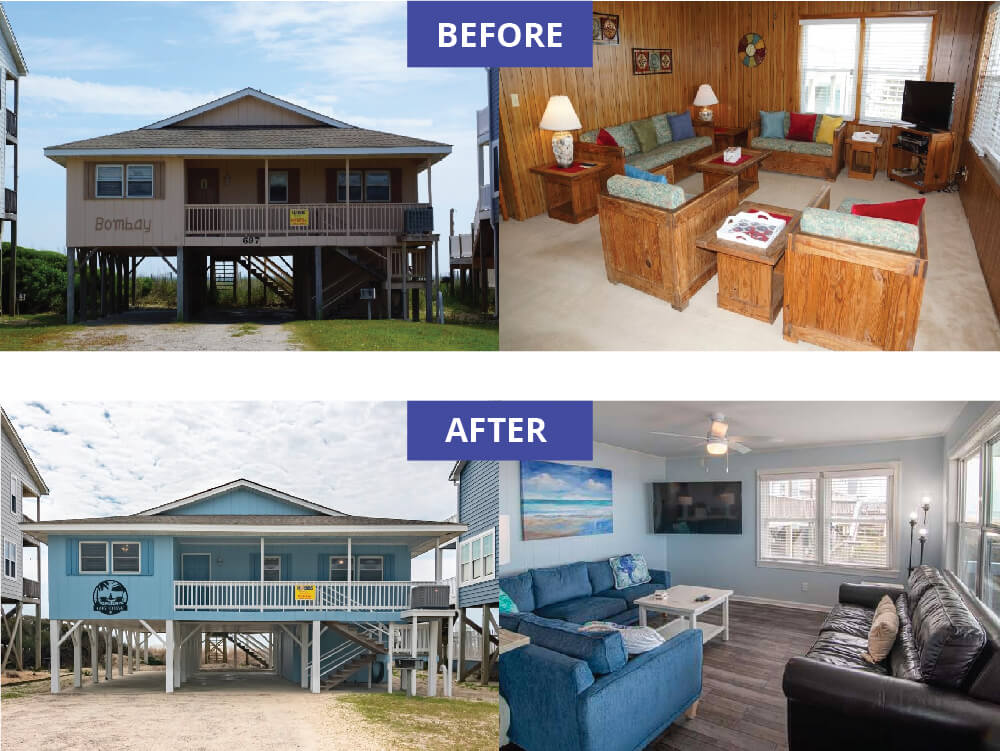 Before & After - 697 OBW / Bless It! 
ADDITIONS & FACE-LIFTS SINCE LAST SEASON
Here's a look at some of our delightful vacation homes new to Hobbs Realty or newly constructed since Spring 2020, or which are experiencing major renovations and upgrades.
New to Hobbs Realty
109 By the Sea / Sand Froonie House - Located in the private Marsh Walk community close to the private beach access, it has access to the community waterway dock.

109 Strawflower / Rollin' with the TIde -  This lovely home is located in the private West End with a private beach access nearby and a new private pool.

110 Strawflower / Carolina Belle - Unit B - This newly updated duplex is fresh to Hobbs Realty and located in the private West End!

155 Tarpon / All Rise - This is a beautiful corner canal home a short distance from the beach access with amazing views and lots of outside living!

423 Ocean Boulevard West (OBW) / Turtle Twins -  Enjoy this new oceanfront duplex near the pier, with plenty of space and the option to gather together or spread out. 

1032 Tide Ridge / Holden 5 - This elegant home is located in the Pointe West community and has a private heated pool and easy access to the private community beach access and ICW dock!

1039 Coquina / Reel Good Times - This charming beach cottage was relocated and fully remodeled in the summer of 2020, has a private pool, and is just a short walk to the beach access.
New Construction
136 Seagull / Cadeau De Maman - This is a gorgeous new home built in the summer of 2020 with a private pool, marsh views, and a short walk to the beach access!

179 OBW / Knot at Work -  A spectacular oceanfront home newly constructed in 2020, it has a private oceanfront pool, hot tub, elevator, and everything you could possibly need for a wonderful vacation!

1351 OBW / Coast is Clear - Built in 2020 in the private West End community, this stunning oceanfront home has a private pool, a hot tub, and an elevator. Talk about views!
Welcome Back:
593 OBW / Shalom Y'all -  Returning to Hobbs Realty with a new name, this home also has the additions of a new oceanfront pool and large hot tub, as well as interior updates (photos forthcoming).
Facelifts:
Since Spring 2020, some of our homeowners have been busy with major upgrades and renovations, including:
373 OBW / A Southern Breeze - A lovely new heated oceanfront pool has been added (photos forthcoming soon).

603 OBW / Salty Pink Flamingo -  A huge interior and exterior remodel (and name change) was just completed in 2021 (photos forthcoming)! 

611 OBW / 1 Perfect Spot - A huge interior and exterior remodel is being completed in 2021 (photos forthcoming)!

697 OBW / Bless It! - A full interior and exterior remodel was completed with updates in 2020 and 2021. Check out the website for al the new photos!

703 A Great Escape - Interior updates in 2021 include new shiplap ceilings and refinished wood floors (photos forthcoming).

733 OBW / Southern Belle - In addition to a new hot tub, check out the many upgrades in the online description (photos forthcoming)!
COMING SOON:
We also have additional vacation rentals currently under renovation or planning to start soon (with new photos forthcoming), including:

244 / 5 Buoys - After a big update in 2020, the exterior is now being refreshed with a new large pool deck, fresh landscaping, and a putting green! 

579 OBW / It's 5 O'Clock Somewhere - A large interior remodel is coming, as well as exterior updates!

713 OBW / Oasis - An interior remodel is underway!

827 OBW / Sugar 'n Spice - An interior remodel is currently in progress.

1159 OBW / Shore to Please - Major interior and furniture upgrades are coming soon!

1207 OBW / Big Deal - A major interior remodel, including a full kitchen and first-level remodel, will be exciting to see!  

1285 OBW / Heaven Sent - This home is underoing a substantial interior remodel with a huge kitchen overhaul and lovely new decor. 
NEIGHBORHOOD NEWS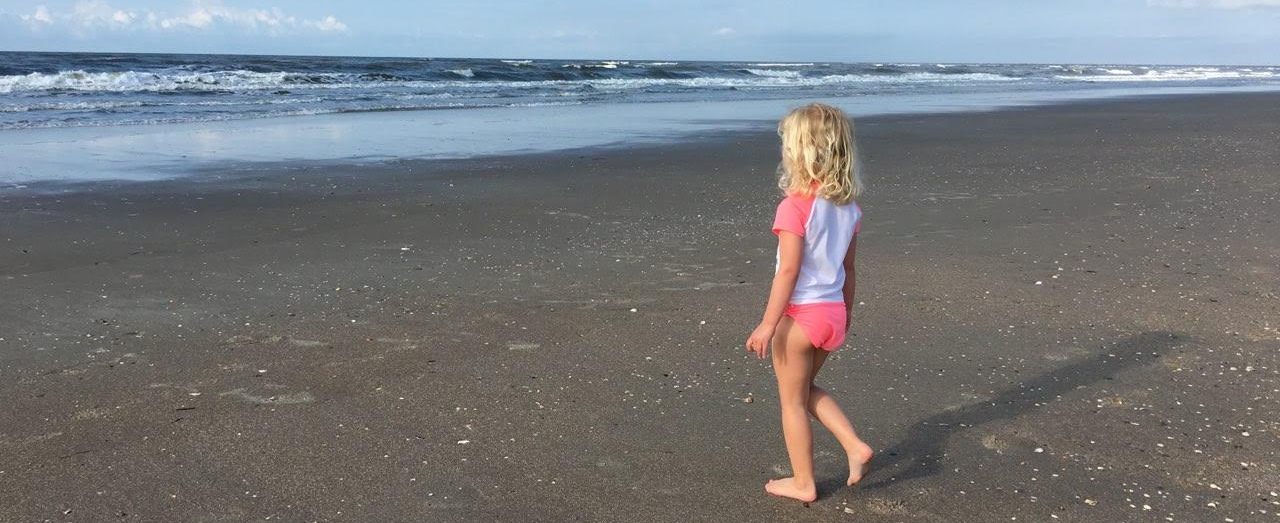 And, Holden Beach locals and visitors are enjoying these new businesses:
We can't wait to see you! To make your countdown to vacation a little easier, click here for your Ocean Boulevard view and personal Hobbs playlist of beach music classics. Then gather the family, kick off your shoes, and dance away!
See ya' at the beach!