28 Apr 2020
Our Southern-style lemonade recipe is perfect for the beach or a poolside treat.
Serves: 6
Time: 30 minutes
Ingredients
1 cup sugar
5 cups water
7 large lemons
2 Peaches (optional)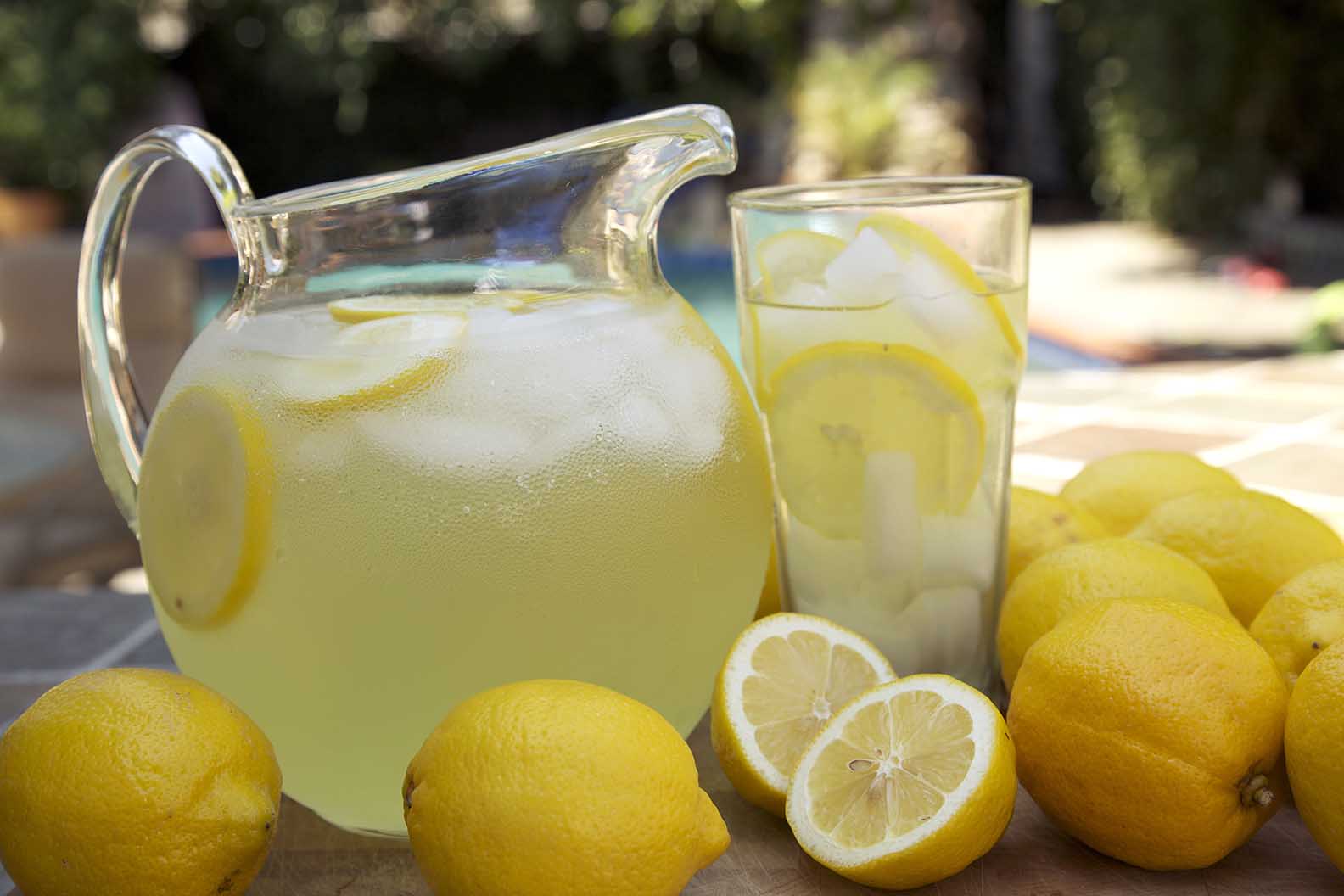 Directions
Simple syrup: Bring 1 cup sugar to a boil in a medium saucepan with 1 cup water. Stir occasionally until sugar dissolves. Take off heat and let cool.
Juice 7 large lemons in a large pitcher.
Add the simple syrup and 4 cups of cold water to the pitcher of lemon juice.
Chill until cool.
For a real Southern twist, cut two peaches into 1 inch pieces and freeze. Add them to the lemonade like ice cubes!
Serve with a smile!