2 Dec 2022
Java anyone?
Looking out at the sparkling Atlantic Ocean or Intracoastal Waterway is probably your favorite way to start each day when enjoying your Holden Beach vacation. But a delicious hot cup of coffee might just be next on the list!
You're in luck because there's a great selection of Holden Beach coffee shops nearby, as well as around the surrounding Brunswick County beaches. Enjoy a cup in one of these cute shops, make it quick with a drive-through option, or buy some bagged coffee by the pound to brew in your beautiful island vacation rental.
Not a coffee drinker? Don't worry! Lots of these great local coffee shops have hot teas, smoothies, hot cocoa, and other drink options for you to enjoy, too!
HOLDEN BEACH COFFEE SHOPS
Aunt Irene's Sweets & Treats is a must-stop for many Holden Beach visitors and locals throughout the year. Once you stop in for a cinnamon roll or one of her other delicious treats, you'll know why! Aunt Irene's has proudly been featured in Southern Living Magazine and on the Rachael Ray Show.
Aunt Irene's Sweets & Treats | 3331 Holden Beach Road | Supply, NC | Phone: (910) 430-3032
Café Ahora is a coffee shop and café that offers a selection of coffee, tea, frozen and iced drinks, pastries, bagels, muffins, waffles, and more. Coffee beans used at Café Ahora are hand-selected from Indonesia and Costa Rica and can also be purchased by the pound.
Café Ahora | 3369 Holden Beach Road | Supply, NC | (910) 842-1616, ext. 5
Cappuccino by The Sea, also known as Vincent Van-Go Pottery Painting & Gifts, offers a selection of cappuccinos and chai tea for you to enjoy while you paint your own pottery. This cute art and coffee shop is located right across the road from the Food Lion near the Holden Beach Causeway.
Cappuccino by The Sea | 2852-A Old Ferry Road SW | Supply, NC | Phone: (910) 842-3661
Ocean Boulevard Coffee is conveniently located right here on the island. Their menu features a variety of hot, cold, and frozen drinks including coffee, hot chocolate, tea, smoothies, and more. Free Wi-Fi is available.
Ocean Boulevard Coffee | 132 Ocean Blvd West | Holden Beach, NC | Phone: (910) 842-9600
The Scoop is a popular ice cream and bagel shop located just across the causeway from Holden Beach, but they also serve great coffee! They offer an all-day breakfast menu and a variety of other food options available for lunch and dinner.
The Scoop | 3425 Holden Beach Road | Supply, NC | Phone: (910) 842-2299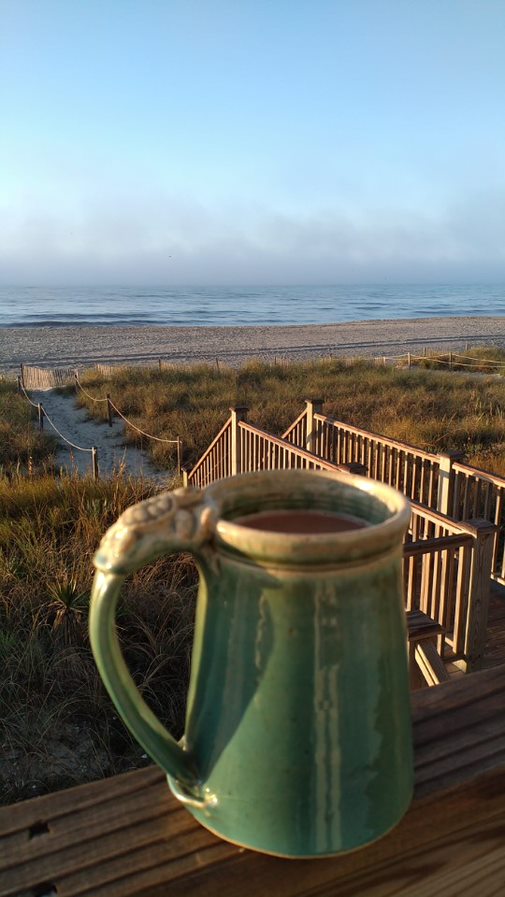 NEARBY
Jumpin' Java features a variety of hot and cold coffee drinks, including some specialty drinks that are available hot, over ice, or blended. Hot chocolate, tea, smoothies, and Italian sodas are also available at this popular gathering place in Shallotte.
Jumpin' Java | 4635 Main Street | Shallotte, NC | Phone: (910) 754-5282
The Copper Cup is a locally owned gourmet coffee shop with a drive-through location in Shallotte. Their full-service shop is located at 4022 Old Bridge Road in Southport. When they started their business in 2006, they tested a variety of coffees to create their special blend called The Black Pearl©, a custom blend uniquely roasted to create a rich dark roast coffee with a smooth finish. They also serve all-natural smoothies and other blended gourmet beverages.
The Copper Cup (drive-thru location) | 4624 Main Street | Shallotte, NC 28470 | Phone: (910) 754-4410
Starbucks is the Seattle-based chain go-to if you're accustomed to that favorite combo customized for you. With a convenient location in Shallotte, it also offers a drive-through for hot and cold coffees and teas for a quick pick-me-up while running errands and shopping for your vacation sundries.
Starbucks | 117-1 Smith Avenue | Shallotte, NC | Phone: (910) 500-0017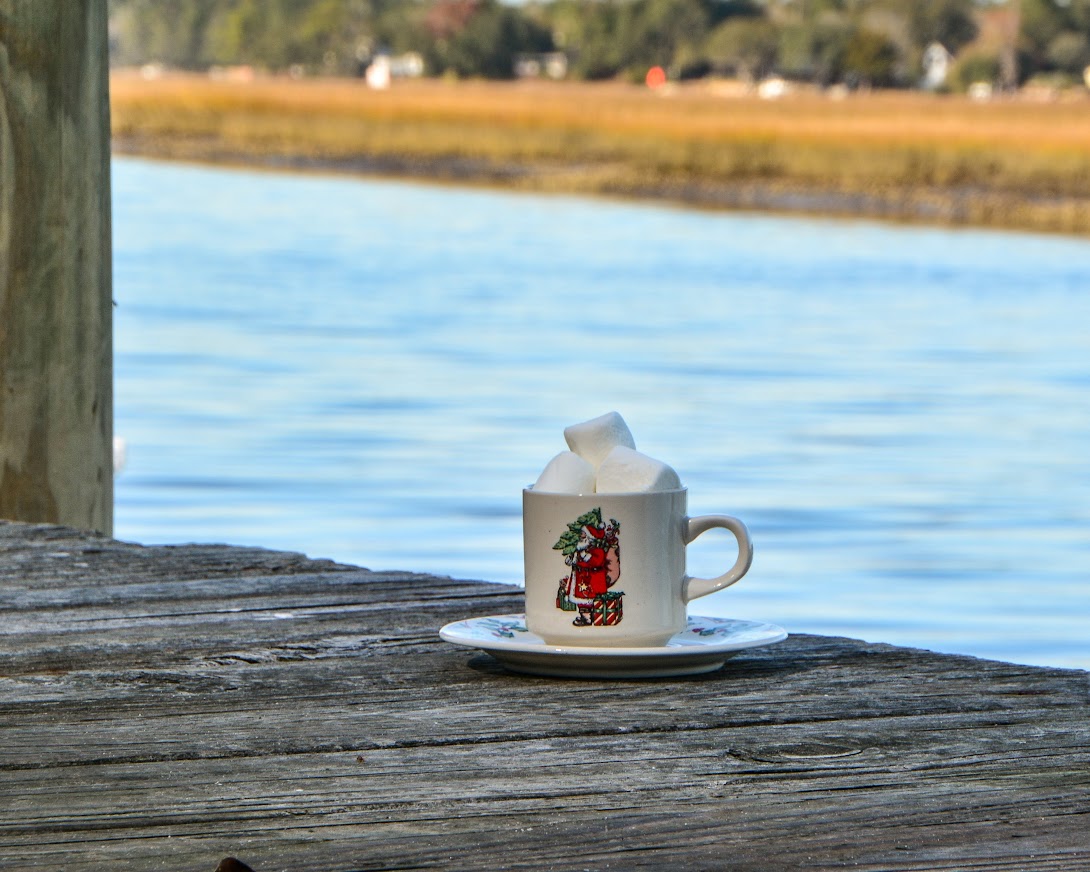 OTHER BRUNSWICK COFFEE SHOPS 
Coastal Grounds is a laid-back coffee shop that is proud to be the first gourmet coffee bar on Sunset Beach. Their Java Lounge with free Wi-Fi is a great place to hang out and enjoy your specialty coffee drink made with freshly ground coffee. Delicious fresh fruit smoothies are also a popular menu item. Don't forget to sign your spot on their colorful chalkboard wall!
Coastal Grounds | 424 Sunset Boulevard | Sunset Beach, NC | Phone: (910) 579-1211
Coffee Cottage is a local Calabash coffee shop serving coffee, tea, and pastries. Many visitors go searching for traditional Calabash-style fried seafood, but this coffee shop is also a great stop – especially after fun souvenir or Christmas ornament shopping at Callahan's of Calabash!
Coffee Cottage | 10152 Beach Drive SW, Unit #7 | Calabash, NC | Phone: (910) 579-9100
Drift Coffee is a popular coffee shop with two locations in Wilmington and a Brunswick County location in nearby Ocean Isle Beach. Located near the ocean, this quaint coffee shop serves premium coffee and fresh foods mixed with genuine Southern hospitality.
Drift Coffee | 20 E Second Street | Ocean Isle Beach, NC | Phone: (910)236-3033
Midway Coffee is a delicious coffee shop located on Bald Head Island. Accessible only by passenger ferry, lots of visitors enjoy a day trip to Bald Head Island that usually includes a stop for some sort of hot or cold specialty drink, acai bowl, smoothie, milkshake, toast, or ice cream from this island mainstay.
Midway Coffee | 253 Edward Teach Ext. | Bald Head Island, NC | Phone: (910) 477-9368
Ruby's Coffeehouse & Eatery is a popular Oak Island coffee shop with fun, beachy vibes and menu selections. Features include a variety of coffee drinks and lattes, as well as a selection of pastries, sandwiches, hot dogs, ice cream, and more. Ruby's sister restaurants include Café KOA in Southport and Kai-Joe's and Koko Cabana in Oak Island.
Ruby's Coffeehouse & Eatery | 705 Ocean Drive | Oak Island, NC | Phone: (910) 933-6133
Southport Coffee Co. serves premier locally roasted coffee and espresso in Southport. Their menu features a variety of hot and cold coffee and tea drinks, smoothies, freshly squeezed lemonades, and a selection of breakfast and lunch items. You can also purchase whole bean coffee and liquid batch latte to take home and enjoy in your Hobbs Realty vacation rental!
Southport Coffee Co. & Kitchen | 130 E. Moore Street | Southport, NC | Phone: (910) 363-4203
Southport Coffee Co. (drive-through location) | 5503 Rob Gandy Blvd. | Southport, NC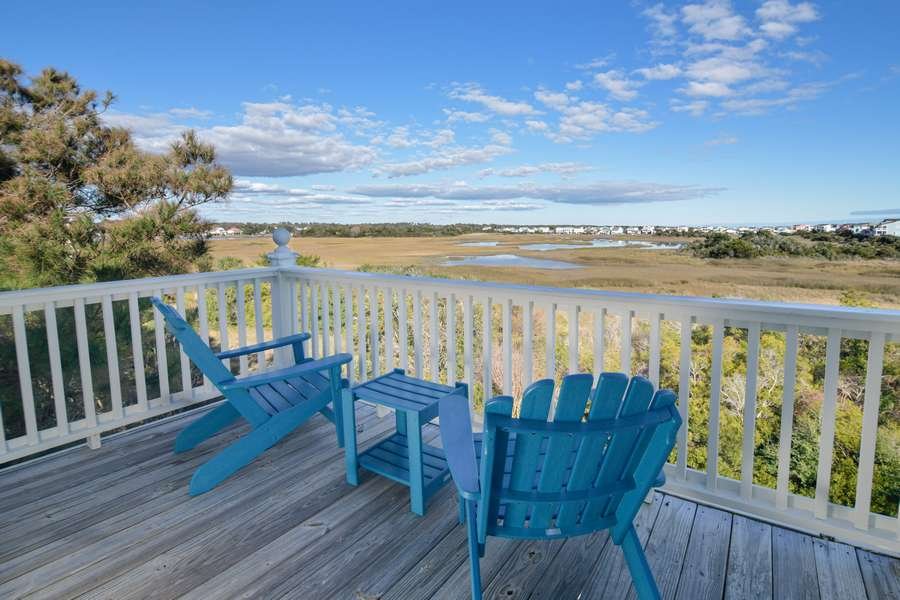 COME START YOUR DAY WITH COFFEE…. AND US!
As you can see, there are plenty of options on and around Holden Beach for you to enjoy your favorite type of coffee or other specialty drink to start your mornings.
For help finding a vacation rental with the perfect place to enjoy your morning cup, search our selection of Holden Beach vacation rentals. Hint: every one of our vacation rentals has a great spot where you can enjoy some relaxation time and great views!
If you need help narrowing down your choices, give us a call anytime at (844) 846-4885.
We hope to see you soon – at the beach!
**
Darcy Geho is a contributing author to this Hobbs Realty blog. She spent 11 years working in the vacation rental industry while she lived on and traveled the North Carolina coast. Like most of our visitors, when Darcy isn't on Holden Beach, she looks forward to her next visit.