1 Jul 2019
We're celebrating Hobbs style at Holden Beach! This year marks 42 years for Hobbs Realty… 50 years for Holden Beach… 243 years for America… and buckets of summer fun every day! We're looking forward to water sports, fun in the sand, fresh local produce, yummy ice cream, seafood splurges, and watermelon!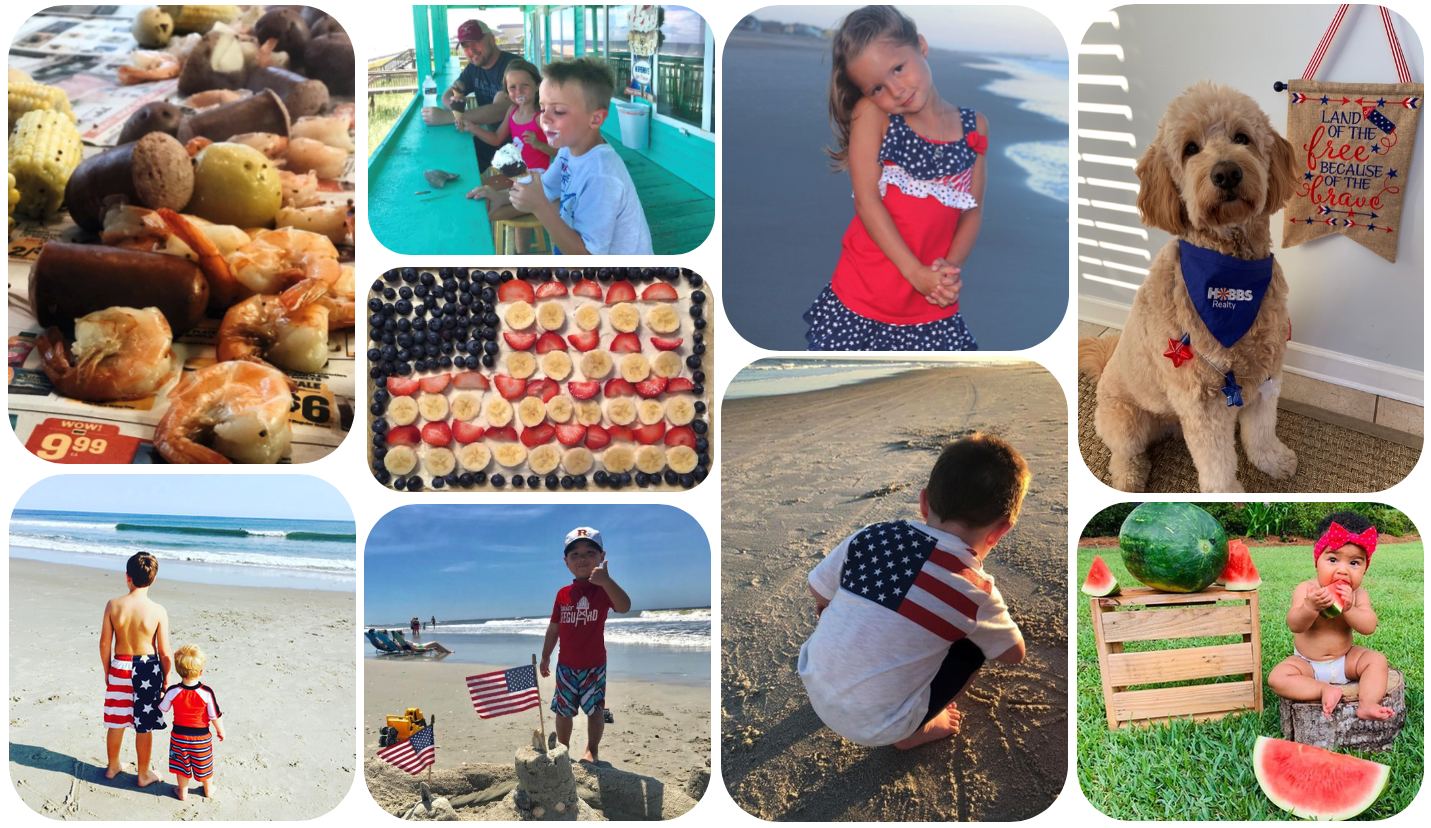 Speaking of watermelon, enjoy this refreshing recipe:
Watermelon Caprese Salad
Sliced or cubed fresh watermelon

Sliced or cubed mozzarella cheese (substitute: burrata cheese)

Fresh basil leaves - 

chiffonade cut


Salt

White pepper (or black)

white balsamic glaze (or regular) -

 balsamic reduction instructions


White platter or shallow dish for serving
Layer watermelon and cheese. Salt and pepper to taste. Top with fresh basil. Drizzle with white balsamic glaze. Serve immediately.