2 Aug 2019
As all those smart kids and college students begin heading back to school this month, we figured it would be a great time to offer a little education about vacationing smarter with Hobbs Realty... and it all starts with experiencing our innovative Hobbs Smart Homes!
Keyless Entry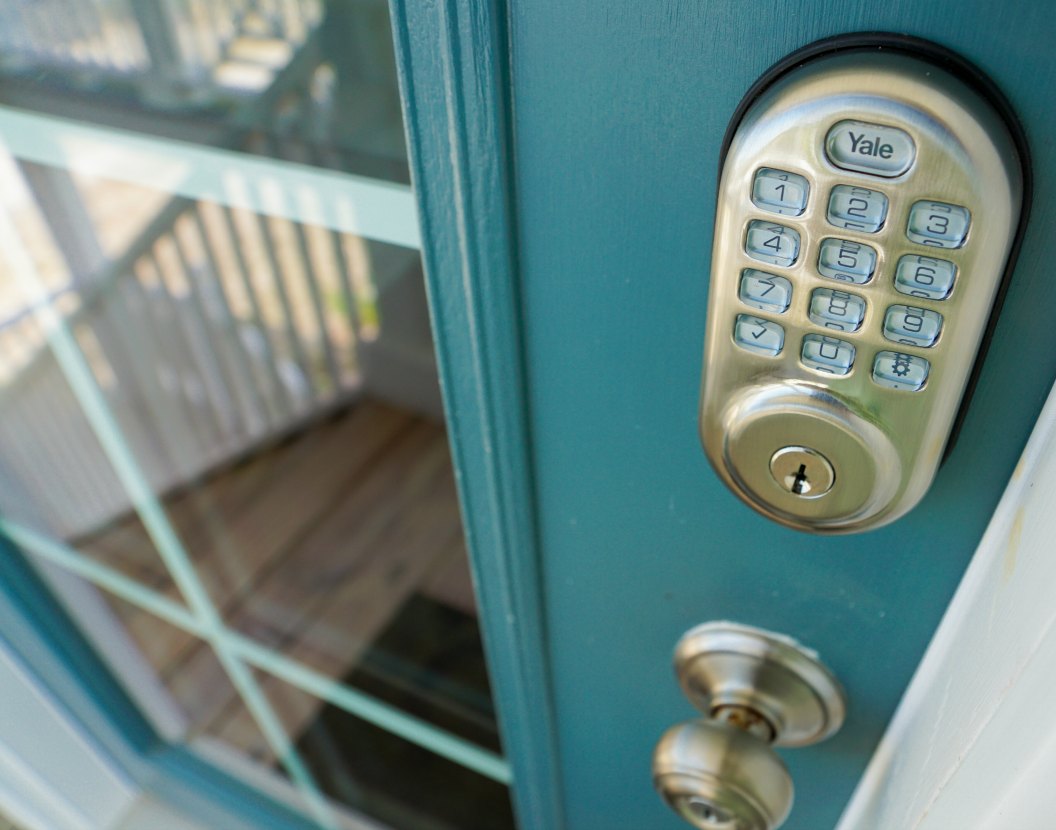 We know your family works hard all year long, saving up for your getaway at the shore to relax and rejuvenate, so you're eager to hit the sand as soon as possible. That's why our guests love the convenience of a keyless entry lock, as well as the security of your own individual entry code. So instead of standing in long check-in lines or keeping up with more keys, you're free to jump into vacay mode! On the day of your arrival, throw those last-minute items and sunscreen into your bags, and, whether by land, sea, or air, head this way! As your check-in time approaches, we'll send you your "Welcome to the Neighborhood!" text with your personal entry code. Then you can bypass our office (unless you just want to stop by and say hello!), drive directly to your rental house, enter the customized code, and – voilà! – you're in, ready to throw on that favorite bathing suit and race to the surf! 
Interactive Floorplans
Before your arrival, you can view our interactive floor plans, detailed photos of all the rooms, and the layout of the rental home. This helps get all the details worked out ahead of time about who stays in which room. That just means when you arrive and use your handy dandy entry code for your Hobbs Smart Home, unloading is quicker and vacation mode begins sooner.
Impeccable Housekeeping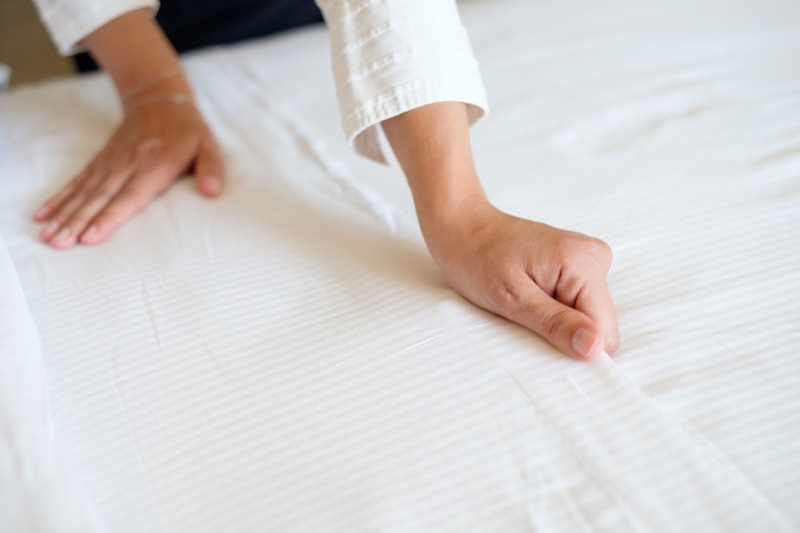 Magic happens behind the scenes to prepare for your vacation on Holden Beach. You've spent valuable time researching and exploring our Hobbs Smart Homes to meet your scheduling and family needs, and just want access to your beach home as soon as possible because your R&R can't begin soon enough! As you're traveling to the gem of the Brunswick Islands, our housekeepers are going the extra smile to clean and prepare your personally selected beach retreat for your arrival. If you arrive early and are waiting for your text notification that your house is ready, feel free to make some fun stops or grab a bite to eat on the Causeway or on the island before you cross the bridge, or use a public parking spot under the bridge or along Ocean Boulevard to get a preview of the beach. You can also be placing your online order for pick-up with Food Lion to Go. (Your Hobbs rental will also have a nicely appointed kitchen and a grill for meal options.)
When your cell phone dings with that text, it's time to cruise directly to your vacation rental and use your entry code. You'll find your house impeccably clean, linens ready, your Welcome Bucket on the table with helpful tips and Hobbspitality bracelets, a fridge cooling, the A/C pumping, and chairs ready for rocking!
And you know what? It's just plain smart to choose a neighborhood business like Hobbs Realty who has a front and center location, a hands-on approach, an intimate knowledge of all things HB, and a vested interest in our community and our guests. We truly want to share the treasures of this place with you and will always go the extra smile from start to finish - whether you want to vacation here for a week, a season, or a lifetime!
So get ready to enjoy those beautiful views from your Hobbs Smart home to lull you into island time….and, don't fight it…… just enjoy every minute. 
Congratulations on choosing to vacation smarter with Hobbs Realty!