1 Oct 2020
From the Desk of Tiffany Hobbs Wilson...
Year after year, Holden Beach guests are more discerning with their vacation rental selections, and the amenities offered are a huge part of that trend.
The basic beach cottages of the past have given way to fully appointed and gorgeous vacation getaways with all of the comforts of home. When working to ensure a successful rental season, it's important to understand that your vacation rental home is no longer just competing with the other homes on the island, but with the vacation rental market globally which annually evolves and expands with its portfolio of amenities to create a memorable guest experience. The most important amenities are standard and required in our #Hobbspitality program (appliances, HVAC, adequate furniture, and bedding), but the magic happens in the extras!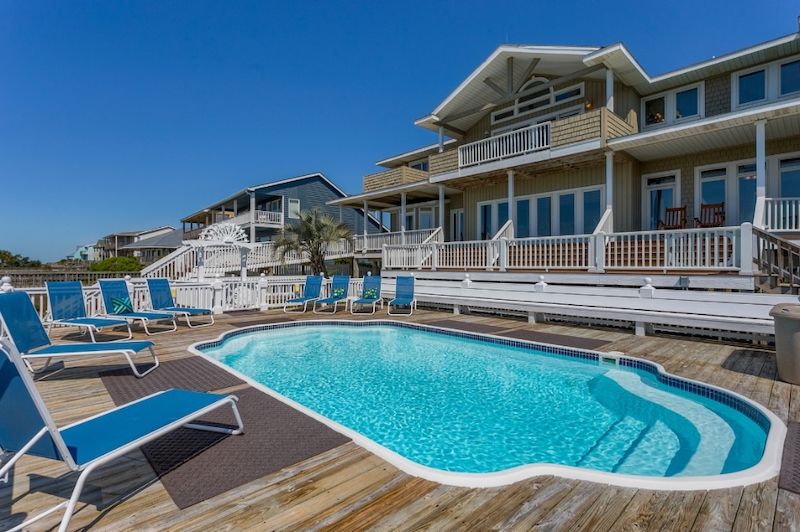 Pools and Hot Tubs
Pools are definitely huge draws for vacation rentals, preferably a larger one with a railing to help people get in and out. A pool heater is also a great addition to help book those spring and fall weeks. Larger decking around the pool is helpful so the guests have ample room to spread out and relax as well as space for plenty of loungers and outdoor furniture. Hot tubs are a big hit as well, especially during the cooler months – and a hot tub with an ocean view is even better!
Updated Furniture and Decor
Consider more modern palettes, including grays, ocean hues, and light greens that are clean and crisp, but mimic the ocean. Streamline your décor to minimize decorative knick knacks and use fabrics that do not show wear and tear as easily. Hard flooring is also preferred over carpet for appearance, cleanliness, and to minimize odors.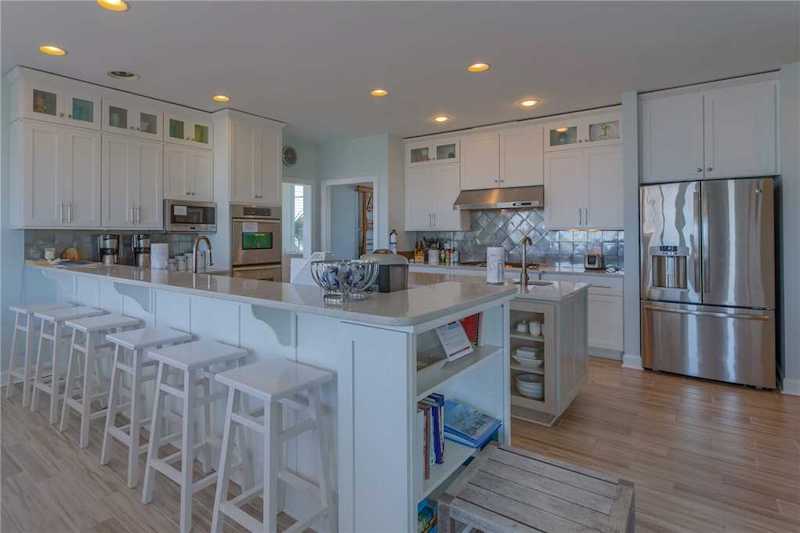 Upgraded Appliances
Nice working appliances can not only really create a positive vacation experience for guests, but they can help create satisfied return guests. Upgrades such as an under-the-counter ice maker, two refrigerators for larger homes, and wine refrigerators add that special extra convenience. Smaller appliances like instant pots, Keurigs, air fryers, crock pots, and waffle makers are also great additions to a gourmet kitchen.
Good Mattresses
We all love a good night's sleep, but guests want ultimate relaxation on vacation. Decisions about mattresses can make or break a vacation experience for many.
Smart TVs Throughout
We recommend including smart TVs in each living area and each bedroom. Guests love to stream their own shows/subscriptions and, believe it or not, people tend to watch more TV on vacation.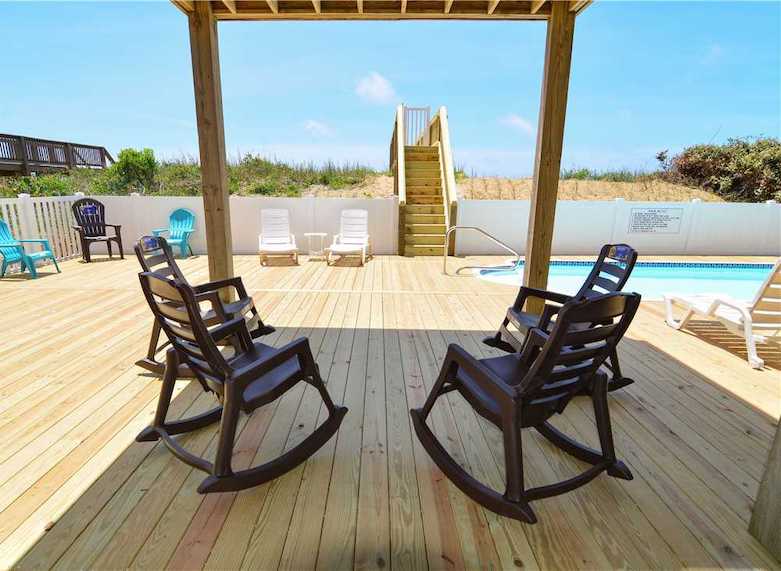 Sturdy and Comfortable Outdoor Furniture
Having ample nice deck furniture is an absolute must for guests. Rockers are an iconic beach staple for guests to "rock their cares away" while soaking in those amazing ocean, marsh, or canal views!
Elevators
Access to multi-level houses are becoming more popular for multi-generational guests that want to come and spend time together.
Hopefully, this overview helps you to plan your new-home build or your budget for upgrades. Our #Hobbspitality team is here to help you maximize your revenue potential. Call us at (800) 655-3367 if you have any questions or need additional tips specific to your home.