Hobbs Realty has been receiving lots of phone calls and emails from our rental guests asking questions about our operations, our cleaning protocols, and local resources. We are here, taking your calls and emails and will respond personally to each and everyone of you. While our office is open, we are following self-distancing protocols with only our #Hobbspitaltiy Team allowed inside. We may be delayed in getting back with you, so hopefully we can answer some of your questions here.
Many people are asking how we are doing. Ya'll are the best and we appreciate knowing that you care about us! We are all well and doing everything we can do to ensure you can vacation with us this year.
Answers to Your Frequently Asked Questions
Is Your Office Open?
Our office is open to our in-house team, but currently closed to the public. Our vacation rental homes are available for rent 24/7 with real-time booking online. We understand that as the stay-at-home period is now over, you may want to spend some time relaxing and counting your blessings along the Atlantic Ocean's tranquil shoreline.
IS THE ISLAND OPEN? 
Holden Beach is open and welcoming vistors to our island home. 
MY FINAL BALANCE IS DUE, WHAT NOW?
You can pay your final balance due 30 days before arrival with confidence knowing that if the island is closed during your stay dates, you will be offered the choice to either move your vacation date to another 2021 open week or receive a refund less applicable taxes/fees. 
WHAT ARE YOUR CLEANING PROTOCOLS?
Sanitizing & Disinfecting 


We have always followed a strict policy of cleaning, sanitizing, and disinfecting for the vacation homes we clean and maintain. While we cannot guarantee a virus-free environment, we are ramping up our procedures and taking extra care in each home. Please note that we do offer rental homes that are privately cleaned and maintained by the property owner and not cleaned or inspected by Hobbs Realty. This information is advertised as such on the individual property description webpage.
As details continue to evolve, we want to share additional safety measures we have put in place to protect the health and safety of our Hobbs Realty team, our guests, our homeowners, and our community.
We are providing disinfectant cleaning supplies to our housekeeping vendors.  

During this time, we are not making beds with bedspreads/comforters/quilts/shams/decorative pillows. Bedspreads will be folded in bedroom closets and not placed on beds. 

Blankets will be washed in the property by our housekeepers during each departure cleaning and placed in each bedroom for your use. 

We are conducting regular and frequent disinfecting of high-touch areas in our office (including door handles, light switches, countertops, etc).

We are supplying hand sanitizer and lots of hand soap throughout our office.

We are reinforcing illness prevention procedures with all Hobbs Realty team members and vendors as recommended by the medical community, including frequent handwashing, avoiding contact with your eyes, nose or mouth with unwashed hands, and avoiding close contact with people who are sick.

We are instructing team members who are exhibiting symptoms of illness to stay home.
Hobbs Realty is dedicated to doing all we can to protect your vacation experience in the face of this pandemic. 
Cleaning Bed Linens & Towels
Our bed linens (sheets & pillowcases) are laundered in a commercial laundry facility. All towel rentals are laundered in a commercial laundry facility as well.
Using Hot Tubs & Pools at Your Rental
Additionally, you can feel safe using the hot tub and pool at your vacation rental. According to the CDC, "There is no evidence that COVID-19 can be spread to humans through the use of pools and hot tubs. Proper operation, maintenance, and disinfection (e.g., with chlorine and bromine) of pools and hot tubs should remove or inactivate the virus that causes COVID-19." Our vendors use industry standard chemicals to sanitize all of our hot tubs.
Checking In to Your Hobbs Realty Rental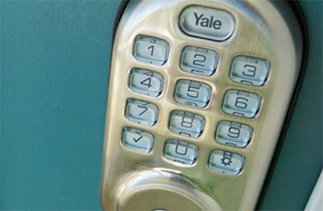 About two-thirds of our vacation homes have our Hobbs Smarthome Keyless Entry systems. When your home is ready, we will email your check-in instructions which will include a unique door code on the day of your arrival, allowing you to drive directly to your vacation rental home for "self" check-in. You can also check out with a special code and depart, bypassing our office. For the vacation rental homes with keyed entry, we will provide a "touch-free", social distancing check-in with your keys and information ready for you in your own personal envelope placed in our outside pick-up box. At check-out, you can drop the house key in the outside key drop box under the breezeway of our office.
ARE LOCAL RESTAURANTS OPEN?
Many of our area restaurants are open to in-dining as well as offering their menu items for pick-up and/or delivery. 
WHAT ARE MY OPTIONS IF I CANNOT USE MY RESERVATION?
We understand and we are here to work with you. Please review our Vacation Continuation Policy, then call or email us to discuss your travel modification request.
MORE QUESTIONS?
Do you have a question we didn't answer here? Please feel free to reach out ot us at rentals@hobbsrealty.com. 
Stay well!
Blessings from the Beach.
Your Hobbs Realty #Hobbspitality VacationTeam