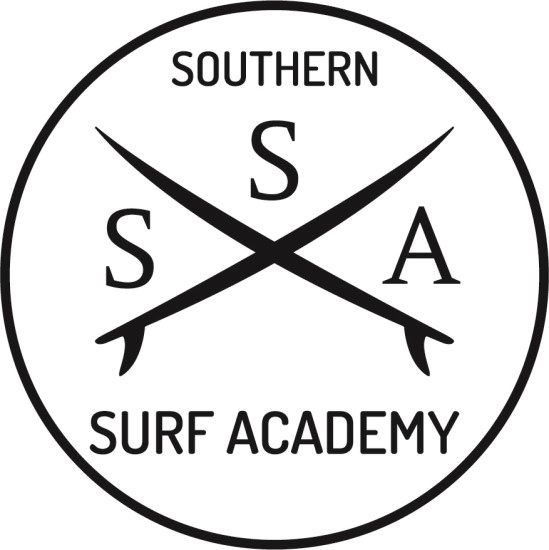 Welcome to Southern Surf Academy. Our mission is to provide the safest, most informative and fun surfing instruction. Our goal is to build a friendly relationship with the student and teach the fundamentals needed to enjoy the art of surfing for a lifetime! Surfing is a passion at Southern Surf Academy and that is what we want to share with you!
Due to the current global pandemic, Southern Surf Academy will be suspending lessons until further notice as we help do our part to help with social distancing. 
Location
We are proud to call Holden Beach, NC our home! Currently, we only book appointments online for Holden Beach lessons, but please contact us directly to schedule lessons at any of the Brunswick County beaches. All surf lessons will meet 10 minutes before the appointment time in the breezeway at 114 Ocean Blvd West (Hobbs Realty's island office). Most lessons will be held across the street from this meeting spot, but this can vary due to wave conditions. If you would like your lesson to be held at your vacation home. Please contact us directly and we will do our best to accommodate your request.
What We Do
At Southern Surf Academy, we not only teach you how to surf, but we teach you to love surfing! Our friendly instructors will:
Guide you in wave forecasting in order to help you read the swell and wind charts. This helps maximize your knowledge and know when it is the optimal time to surf!
Teach tide and sandbar explanations in order to learn the safest and best ways to enjoy the ocean.
Basic surf skills, which is everything from how to wear your leash to the best ways to control your board and how to navigate the breaking waves when paddling out.
Once the core concepts have been grasped, the sky is the limit! We offer advanced instruction and contest coaching to take your surfing to the next level.
We can customize a program to fit your surf needs! Surfing is all about fun and overcoming obstacles. Please contact us with any limitations or concerns so that we can tailor a lesson for you individually.
What to Expect
Surfing can be a challenging endeavor that takes time to master and is ever-evolving. Do not let this discourage you though, because this challenge is what can make surfing so much fun and so rewarding! Our lessons include a time-tested formula built from years of surfing and helping others surf. Here is a sample of what you can expect with Southern Surf Academy:
Friendly and knowledgeable surf instructors
We provide the best quality soft top surfboards for our lessons. These boards perform well and make it safer to learn to surf
Thorough explanation of ocean safety, basic surfing skills and assess the students skill level
Learn how to paddle out beyond the wave breaks and catching waves
Assisted surfing in the ocean with the instructor on the back of your surfboard until you are comfortable standing up on your own
Guidance and personalized coaching to develop the right habits in order to promote a great surfing experience
What to Bring
Please wear a bathing suit to the lesson
Sunscreen
Towel
Young surfers may feel more comfortable with a life jacket (these are not provided)
An adventurous and positive attitude
Pricing & Packages
We offer a wide variety of lessons to fit your surfing needs!
Private Lessons — This is one-on-one instruction time with our experienced surf instructors. This is the best way to experience surfing for those beginner surfers that need individualized instruction. See if surfing is for you with the personal attention and guidance that a private lesson offers. Also great for more advanced surfers that need to take their skills to the next level.
1-Hour Private Lesson: $50
1.5-Hour Private Lesson: $75
2-Hour Private Lesson: $90
Group Lessons — Learn together, wipe-out together and enjoy your friend or family's company while you learn to surf! Group Lessons include 2- 4 students and there are never more than 2 students per instructor. One-on-one instruction until a safe skill level is reached. Then 2 surfers will both enter the water with 1 instructor. We recommend at least 1.5 hour Group Lessons for those that need more coaching prior to paddling out into the ocean as time is split between the beach and the ocean until a certain skill level is attained.
1-Hour Group Lesson: $40 per student
1.5-Hour Group Lesson: $55 per student
2-Hour Group Lesson: $75 per student
3-Hour Group Lesson: $100 per student
Private Lesson Package Deals — Want to develop an advanced knowledge of surfing? Try our hourly packages in order to experience surfing throughout your time at the beach.  These private packages consist of four lessons per student. We will schedule these lessons at your convenience throughout the time you are vacationing. You will get to know your instructor and feel comfortable as you begin to truly understand the art of surfing. The instructor will also get to know your surfing style and can tailor the lessons to your surfing needs. Guaranteed to be fun, informative and help advance your surfing abilities!  Book your first lesson online through our interactive calendar and then contact us directly to schedule the remaining three lessons at mutually agreed upon times.
1-Hour Private Surf Package (4 individual surf sessions): $180 per student
1.5-Hour Private Surf Package (4 individuals surf lessons): $270 per student
2-Hour Private Surf Package (4 individual surf lessons): $325 per student
Cancellation Policy
You will be refunded (less a $15 cancellation fee) if you cancel 48 hours prior to your scheduled appointment time. Any cancellations made after 48 hours prior to your appointment can be rescheduled, but no funds will be returned. Contact SSA to reschedule your surf lesson at a mutually agreed upon time. If instructor cancels due to personal conflicts, you will be contacted as soon as possible and refunded in full. If the lesson is canceled due to weather or ocean conditions that are not suitable for a safe surf lessons, you will be rescheduled at a mutually agreed upon time. No refunds for weather or ocean conditions.
Contact Information
Call: 910-612-0179
Instagram: @southernsurfacademy
Save