30 Oct 2017
There are many glorious things about autumn along the North Carolina coast. We get to experience the traditional colors, scenes, and aromas of fall, but in addition, we experience the things unique to island living — such as the majestic October sunsets over the waterway that leave us breathless and grateful.
Another coastal sign of the quieter season between sunny summer days and the brisk wintry breezes is the time-honored tradition of turtle-watching. This year's season of counting, tracking, watching, and marveling at the many turtle nests and marches to the sea is drawing to a close, but it will begin anew next spring. This is a magical phenomenon and life cycle we get to observe on our island. We welcome many guests each year to Holden Beach, but turtles are a special kind of visitor that need a little extra help and protection along the way.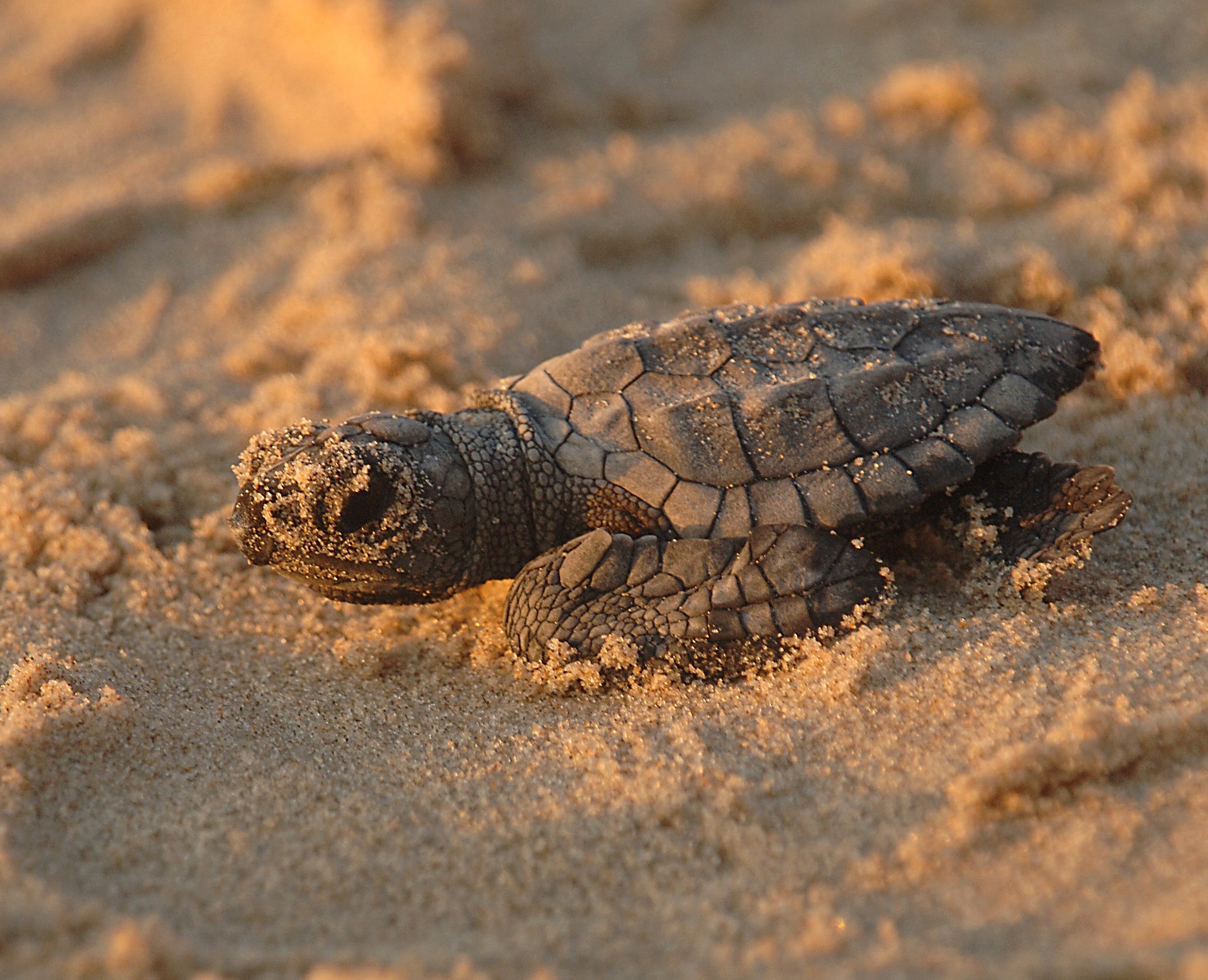 Until you've actually experienced it, it's hard to fathom the wonder of witnessing hatchlings answer the calling of the ocean and begin the pilgrimage to the water. Hundreds of volunteers and visitors are privileged to see the walnut-size creatures make their trek each year. For centuries, these incredible sea creatures have found their way to Holden Beach in the midst of the Brunswick Islands to lay their eggs. They must recognize a great thing when they see it — just like so many of our visitors!
Sea Turtles and Ocean Health
Did you know that much can be learned about the condition of the planet's environment by looking at sea turtles? The decline in healthy seagrass beds at the bottom of our oceans can be linked to the decline in sea turtles, which are among very few animals to eat sea grass, the breeding and developmental ground for so many species of fish, shellfish, and crustaceans. Even the unhatched nests, eggs, and trapped hatchlings at the end of a season provide important nutrients for our dune vegetation.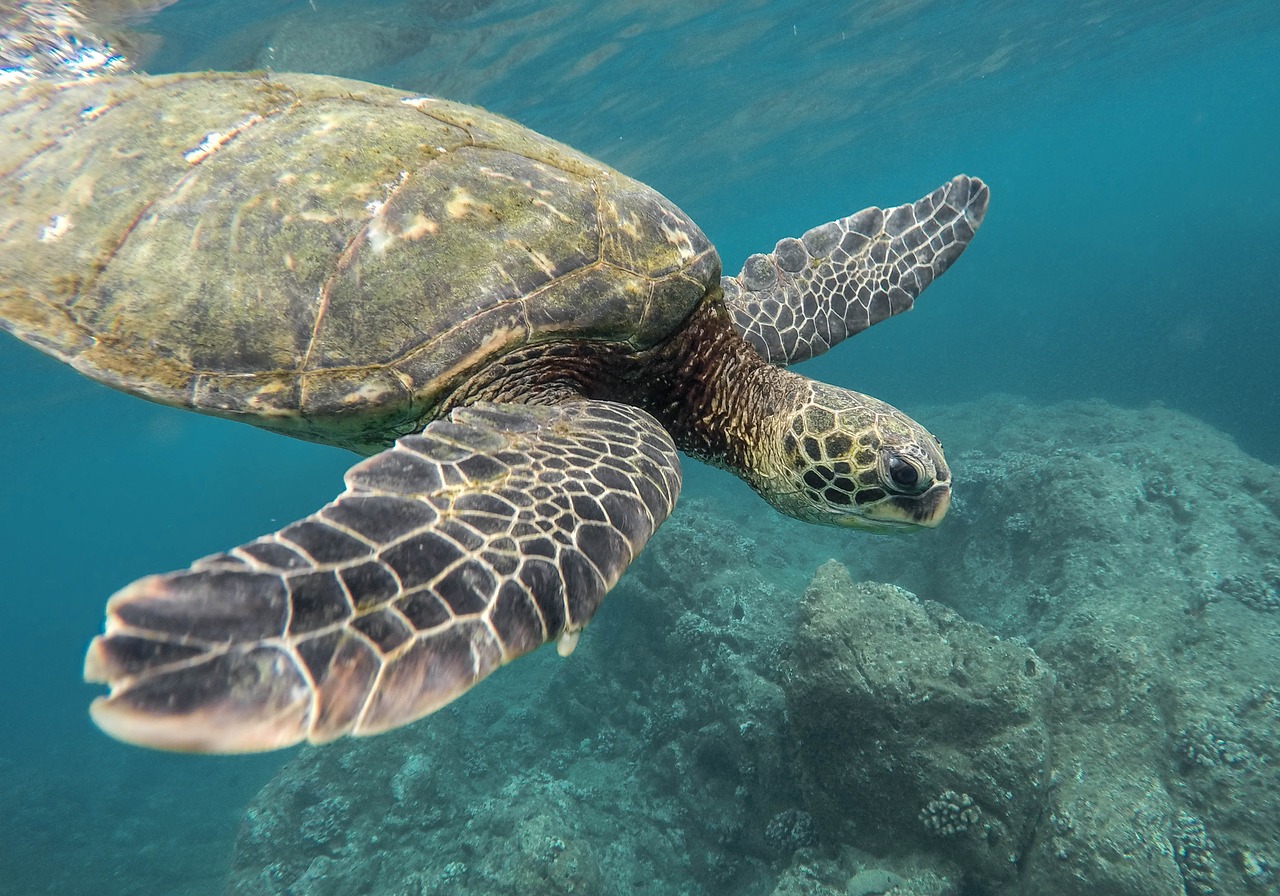 It's like an environmental puzzle — and every piece counts and fits. The turtles, which have existed for millions of years and travel throughout the world's oceans, are struggling to survive. Our island boasts a strong local turtle conservation group which offers free sessions and seminars about understanding the life cycle of the turtles, as well as training for its volunteers to help document and account for the eggs and hatchlings each year. In 2017 alone there have been over 4,000 cutie patootie hatchlings counted!
Local Turtle Talks in Holden Beach
Local Turtle Talks, conducted by our very own Turtle Patrol, are an important part of Holden Beach summers and an easy way for locals and visitors alike to learn about the importance of sea turtle conservation efforts. The popular weekly educational sessions are held each Wednesday June – August at 7:00 PM at the Holden Beach Town Hall at 110 Rothschild Street (near the bridge/under the water tower). Even the kids can get in on the free turtle fun on select Wednesday afternoons for Children's Turtle Time June - August, featuring crafts, stories, and age-appropriate activities.
Did You Know?
Here are a a few loggerhead highlights to help us care for our beach turtles:
We have an emergency turtle phone number. To report mother turtles laying nests, injured or stranded turtles, unattended hatchlings, disturbed nests, or sea turtle harassment, call 910-754-0766.

Oceanfront lights can confuse the turtles and disrupt their natural migration. At night before retiring, turn off all lights that face the ocean, including carports, and close blinds and draperies in oceanfront rooms as needed to block the light between May 1 and October 31.
You should use a red-filtered flashlight when walking on the beach at night. Red cloth is available at the Turtle Talk program or at Hobbs Realty!

Trash looks like jellyfish to sea turtles — another reason to keep our beautiful beach pristine!

If you see a mama or baby turtle on the beach, instead of touching, following, being noisy, or using flash photography, just quietly enjoy the sight (and report any distress to the HBTP).

Filling in large sand holes and removing equipment (a town regulation between 6:00 PM and 7:00 AM) is to ensure the turtles' safety.
And that just scratches the deep and wide surface of interesting turtle facts!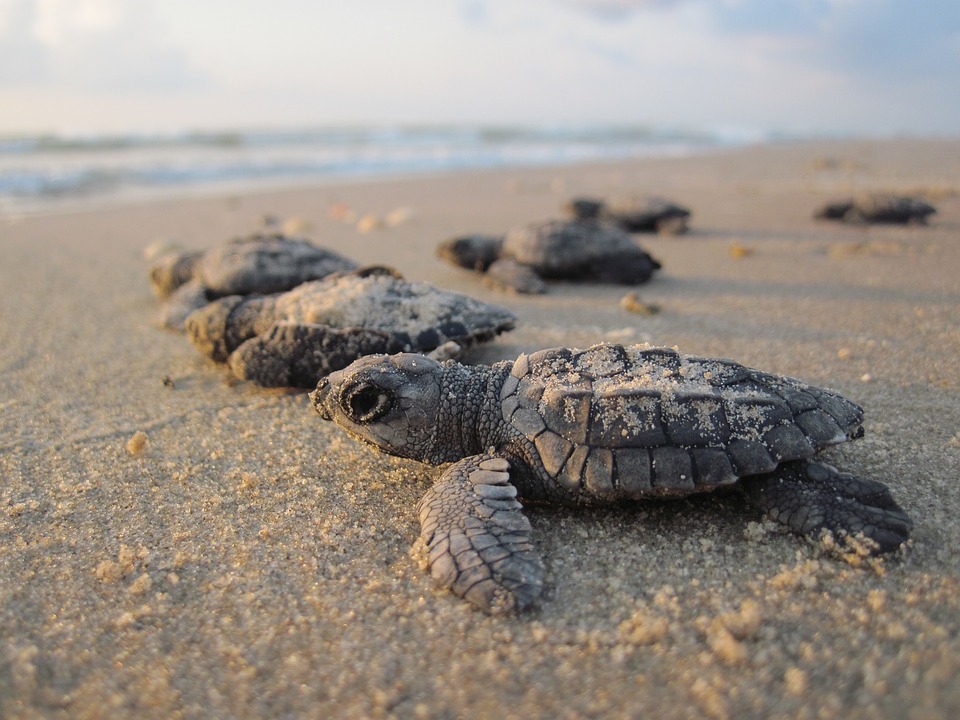 From the amazing Holden Beach bridge drive across the Intracoastal Waterway to planting your toes and umbrella in the sand, so many beautiful beach stories await you. And none are more lovely than the story of the precious sea turtle – from its mama's sea nest preparation to its hatching and renowned march to the sea. Make this story part of your family memories on your next visit to Holden Beach.